The Bearcat Stables lets you experience the immaculate beauty of the Rocky Mountains through the different sleigh ride tours they offer. Nestled in the Squaw Creek Valley of Cordillera, and some 20 minutes west of Vail, the Bearcat Stables truly turns an average breezy, snowy evening into something exceptionally magical.
Bearcat Stables shares a rich past, as it stands on the Bearden Homestead, which was built in the early 1900s. The last Bearden to ever manage the homestead was Ellis, who sold the property to the Cordillera community in the early 1990s. It was then refurbished and in 1998, through the Indian Summer Outfitters, the Bearcat Stables was born.
Winter Sleigh Rides in Edwards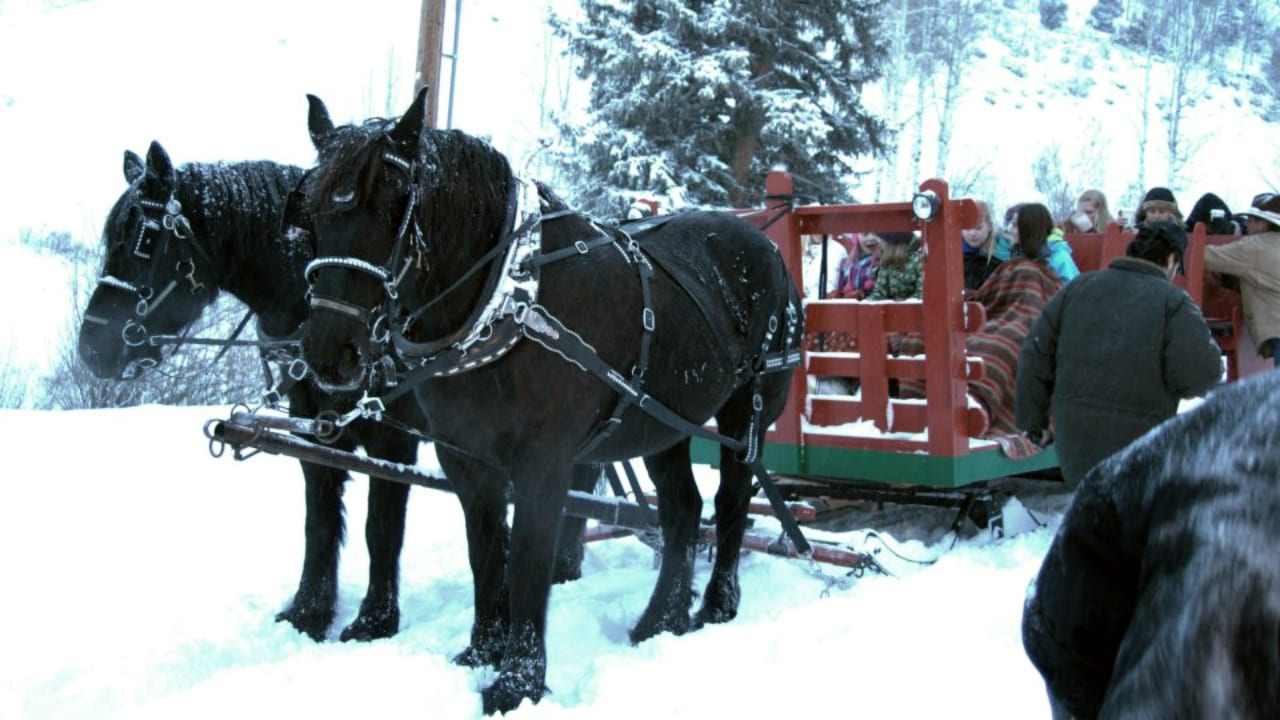 Sleighs tours can seat up to 14 guests and are open from Tuesday through Saturday during the ski season, but became a week-long source of fun for families during the festive holidays (Christmas and New Year). The Bearcat Stables offers two sleigh ride tours:
Sleigh Rides with Dinner – Comes with a four-course, sumptuous dinner inside a rustic cabin with a full bar that offers an eclectic selection of wines. Historical photographs are displayed inside. (Seating at 5:30 pm and 7:30 pm)
Apres Ski Sleigh Rides – Comes with happy hour drink specials and free s'mores kits are given to children. Additionally, children 3 years and below are free of charge.
The Bearcat Stables is open both in the winter and summer seasons. Other activities that can be enjoyed aside from the above are daily horseback trail rides, western horse riding, carriage rides, advanced backcountry horse rides, pack trips and hunting camps.
Details
Address: 2701 Squaw Creek Rd, Edward, CO
Phone: 970-926-1578
Season: December – April
Website: bearcatstables.com