Telluride Sleighs and Wagons sets itself apart from the competition by offering a unique winter dining experience. With four generations and counting, the Aldaroso family has been giving unforgettable tours by sharing their heritage and serving hearty Spanish-inspired meals.
The Telluride Sleighs and Wagons share a rich past, as it was established in the 1920s (known then as the Aldaroso Family Ranch), in honor of the family who emigrated from Spain. Originally serving as a sheep ranch and a source of lamb and wool during the mining era, it remained to be a major town contributor for many decades.
It was only in the 1990s when the ranch was developed into a touring company, boasting not only a rich heritage but also stunning Rocky Mountain views.
Winter Sleigh Rides in Telluride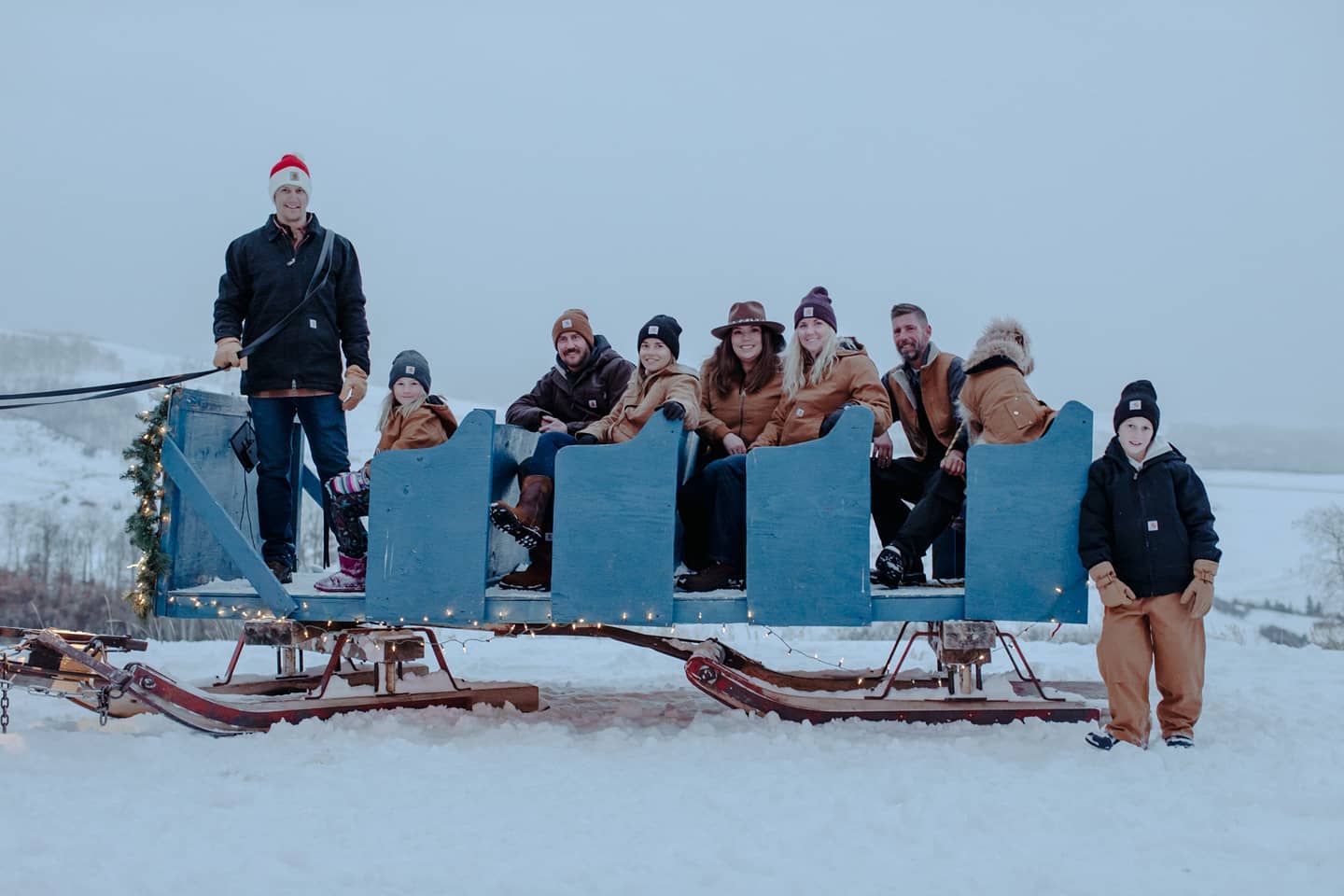 Each of the two tours offered is sure to become unforgettable, as the sleighs get pulled by draft horses. The earlier being at 4:30 PM and is geared for families with children, while the later 6:30 PM ride typically caters to adults. Each tour typically lasts for 3 hours. The tour begins from the San Miguel County courthouse in Telluride through a transport vehicle.
Guests are then transferred to the sleighs waiting in the family ranch, before heading to the dinner site. Upon arriving at the camp, guests are treated to sumptuous Basque sheepherder meals, with dishes from Spain. At the end of the evening, the guests get aboard the sleigh and driven back to the waiting transport vehicle which will bring them back to Telluride.
Day sleigh ride tours are made available through their partnership with Telluride Wranglers. During non-winter months especially in the summer, horse-drawn wagons are the sole means of transportation. The dinner menu changes as well and makes use of only the freshest ingredients.
Details
Address: 220 E Colorado Ave #217, Telluride, CO
Phone: 1-833-753-4447
Season: December – March
Website: telluridesleighs.com