Idaho's Sun Valley Resort is steeped in history, welcoming skiers since 1936. The decades of reviews from skiers and later snowboarders have solidified Bald Mountain and Dollar Mountain's place amongst the best ski resorts in ID.
Ask 10 people what their favorite ski resort is and you'll probably get 10 different answers. It's a subjective thing that depends on what you are looking for in a ski vacation. Some people are only interested in the quality of the ski runs whereas others are more concerned with the quality of the après ski entertainment.
As any Colorado resident will tell you, there are some fantastic ski resorts in the state. Telluride is widely considered the best, despite the fact it is tricky to reach and quite expensive, closely followed by Vail, Arapahoe and, of course, Aspen. But if you have skied Colorado's finest ski resorts to exhaustion, why not check out the luxurious winter sports destination in Idaho?
The World's Best Ski Resorts
Forbes Magazine recently voted Sun Valley in Idaho as having World's Best Ski Resort. The resort is equally appealing in both summer and winter. It has plenty for both seasoned skiers and newbies alike. It is also perfect for families, with many different Sun Valley, Idaho lodging options on offer.
The story of how Sun Valley came into existence is a colorful one. It was W. Averell Harriman, chairman of the Union Pacific Railroad who decided that North America needed a ski resort to rival those in Europe, with his railroad providing the means of transporting passengers there. Harriman hired an experienced European skier, Count Felix Schaffgotsch, to search for a suitable destination. The Count was mesmerized by Ketchum in Idaho, and Sun Valley was born.
Aside from the fabulous snow and stunning scenery, what really set Sun Valley apart from its rivals was the innovative ski lift technology devised by Harriman's railroad engineers. The luxurious seated ski lifts helped establish Sun Valley as a destination resort well ahead of its time.
A Luxurious Ski Resort with 2 Distinct Mountains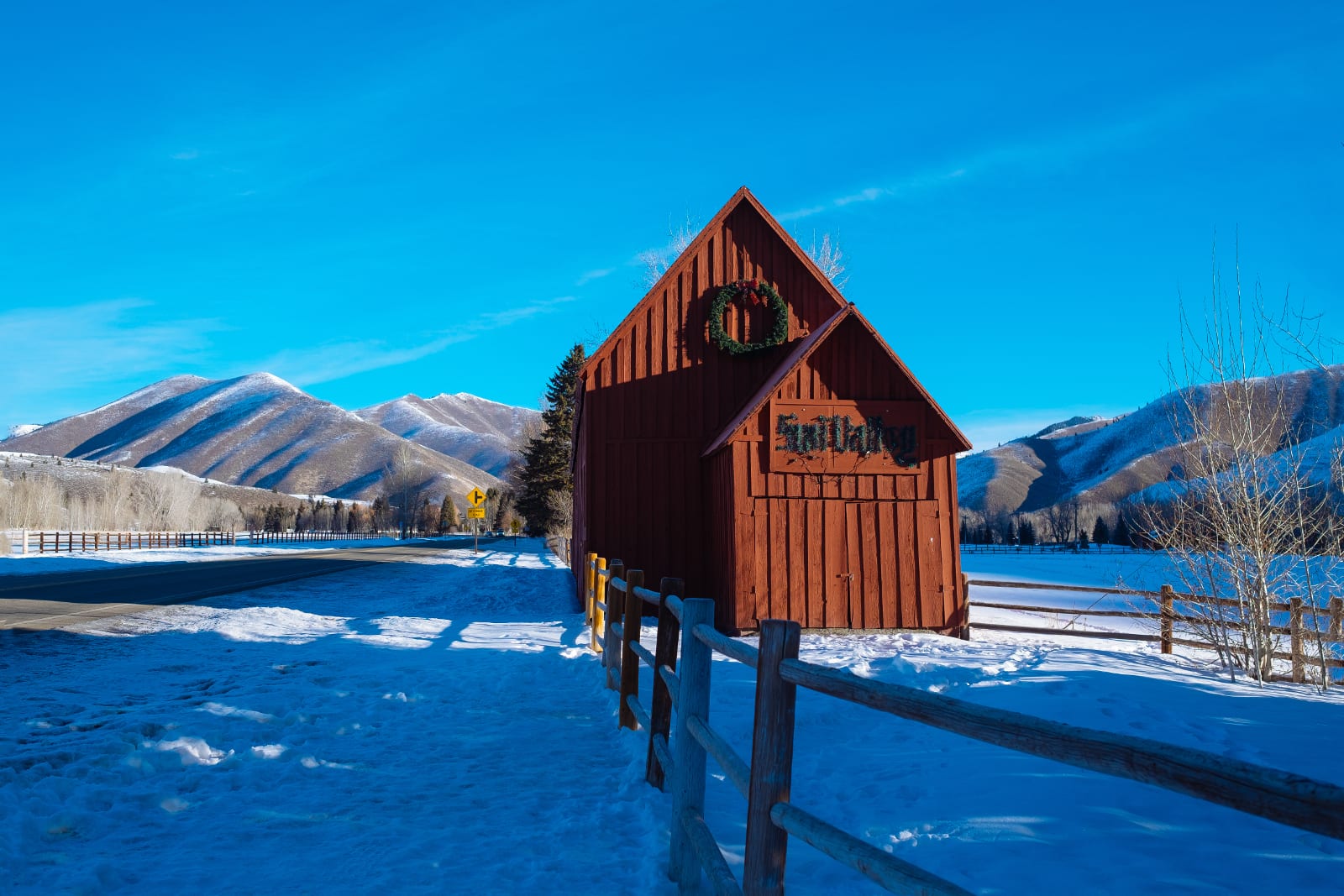 Today, Sun Valley still has an air of luxury. The resort's original flagship hotel, the Sun Valley Lodge, still has the punch to attract celebrities and stars, including Oprah Winfrey, Tom Hanks, and Clint Eastwood. There are more than 70 ski runs, 2,000+ skiable acres, and more uphill capacity than most other popular ski resorts.
The two main ski and snowboard areas in Sun Valley are Bald Mountain and Dollar Mountain. Let's take a close look at both of them.
Sun Valley's Bald Mountain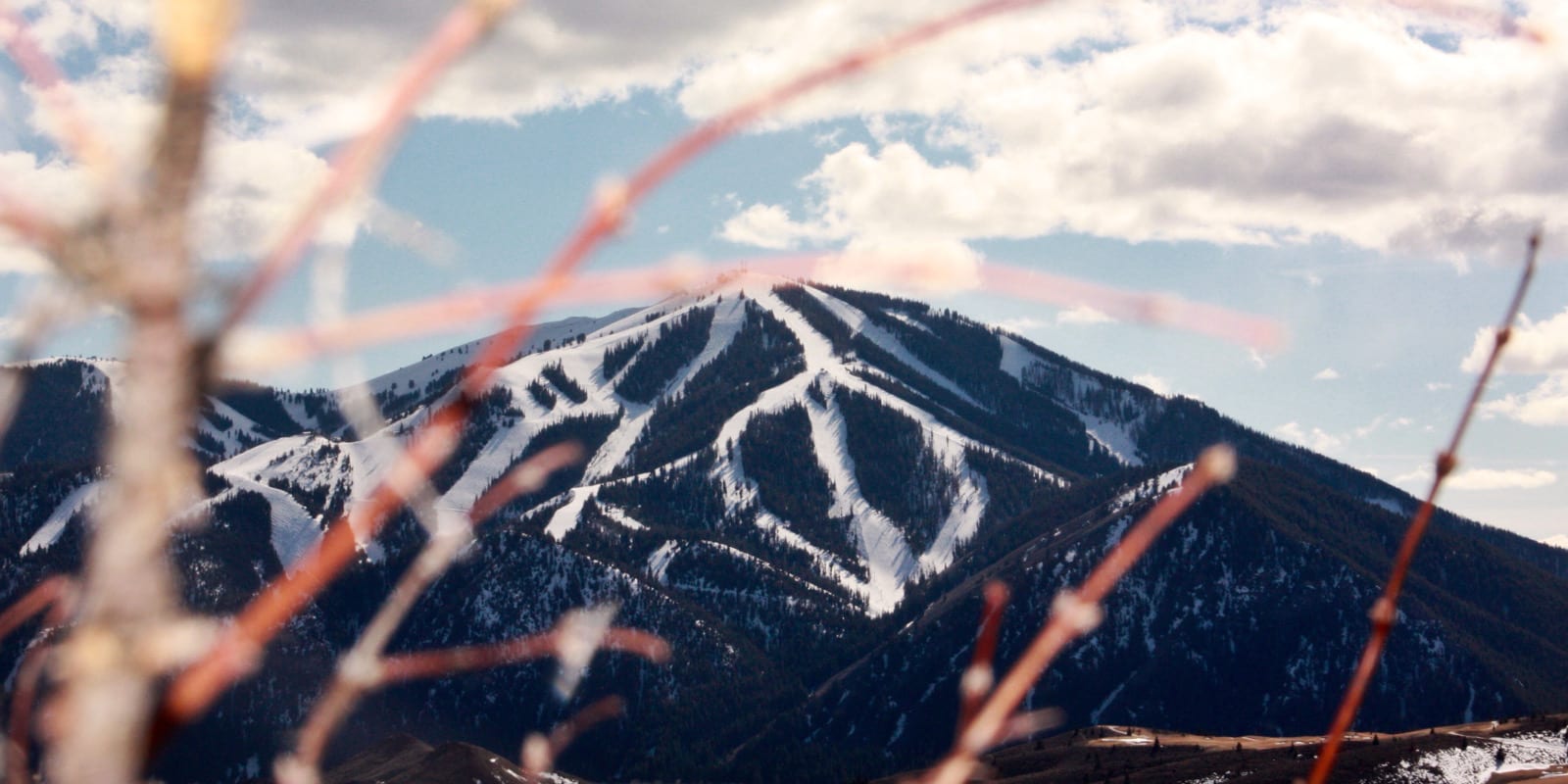 Bald Mountain is Sun Valley's main ski resort. The mountain, also known as 'Baldy', gained its name after several serious forest fires. The locals describe it as "the best little ski hill in Idaho." This imposing mountain, which lies along the Big Wood River and Warm Springs Creek, has a summit of 9,150 feet and a vertical drop of 3,400 feet. Baldy is more popular with serious, experienced skiers. There is a glut of challenging terrain for adrenaline junkies, with plenty of wide-open bowl skiing.
When the Sun Valley resort first opened in the winter of 1936, skiing was confined to Dollar Mountain. Dollar had a lot to offer, but the resort's experienced ski instructors, all poached from the best resorts in Austria, soon discovered that Baldy offered greater challenges. They asked Harriman to extend the resort and include Bald Mountain. Harriman agreed and by the winter of 1937, Bald Mountain was open for business.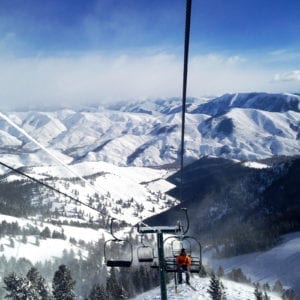 What makes Bald Mountain so popular with experienced skiers is that it has no flat spots. Thanks to the fearsome vertical drop, the ski runs boast long descents. These range from a gentle 19 degrees to an insane 40 degrees. There are no short ski runs on Baldy, so you can ski all day long without making too many ascents.
What sets Bald Mountain apart from many other big mountain ski resorts is the efficient ski lifts. Ascending to Seattle Ridge from the base lodge takes less than 15 minutes, which is very impressive. From there, you have a wide choice of numerous other runs.
Warm Springs is considered the best blue run on North America, but Limelight, descending 1,500 vertical feet at a 35-degree pitch, is popular with Olympic skiers. If you like a challenge, try Inhibition – it has a 41-degree drop. Holiday is relatively sedate until the end when it plummets to 39 degrees.
Pick up a trail map here if you want to see the full selection of routes on offer.
Sun Valley's Dollar Mountain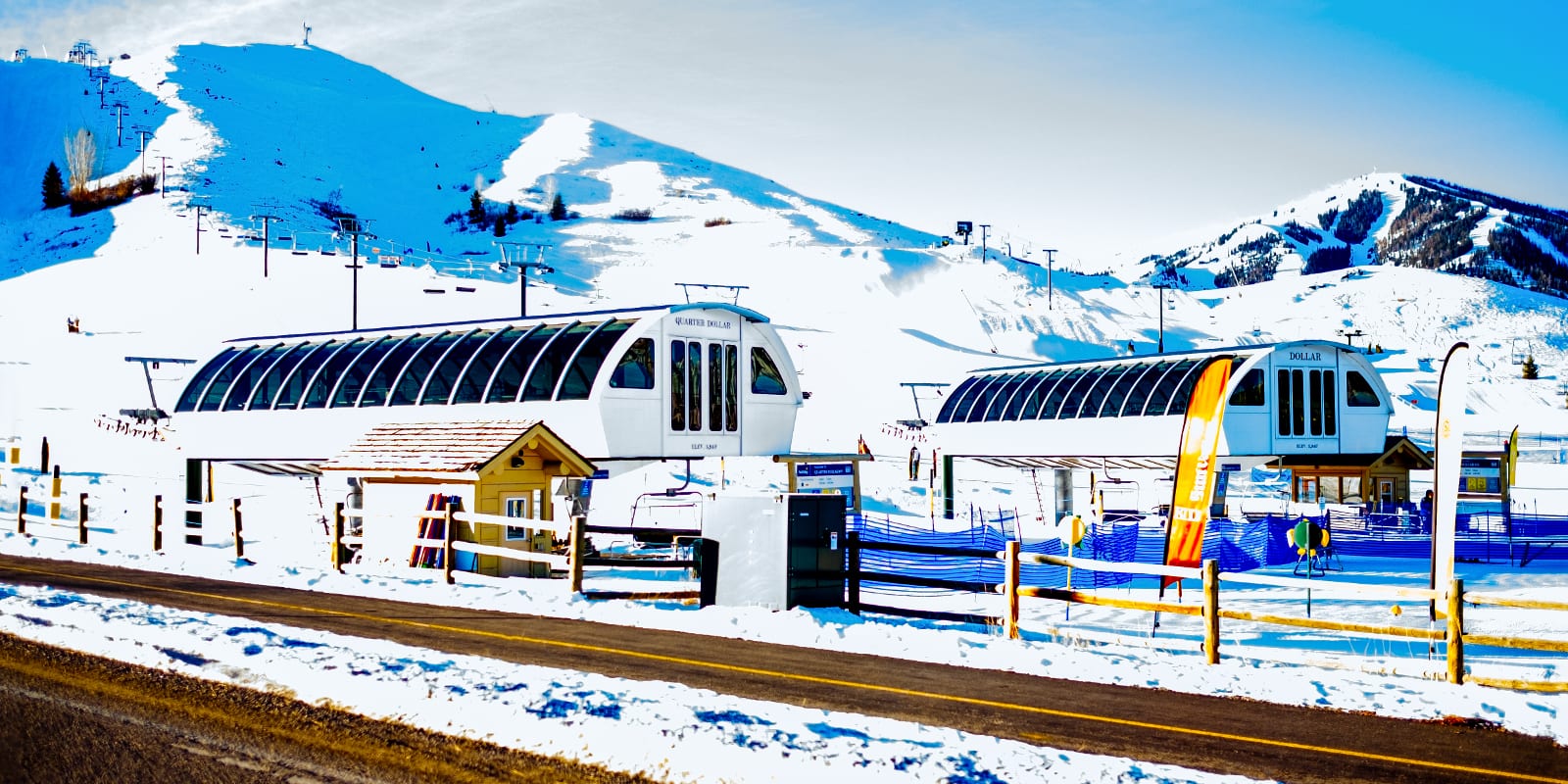 Treeless Dollar Mountain was the original ski resort. It may lack the challenges of Baldy, but it is perfect for beginners, as well as less experienced skiers and snowboarders. It is also a short walk from the Sun Valley Lodge.
Dollar's slopes are gentle and meandering, so you can gain experience in a safe environment. Dollar is 6,638 feet at its summit but has a far less severe vertical drop of only 628 feet.
The fact that Dollar is totally devoid of trees is what makes it perfect for novices and beginners. The wide open, gentle slopes are soaked in abundant sunshine. There are plenty of practice slopes to try before you tackle some of the more demanding routes.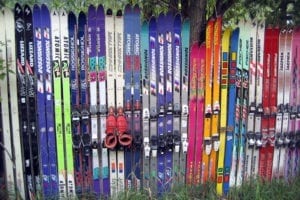 There are 10 trails on Dollar, plus a café-style restaurant if you need sustenance or a hot drink. The Sun Valley Ski School is located on Dollar Mountain. Book group lessons or hire an instructor for some one-to-one lessons. Most beginners start off at the Dollar Express Quad at the base of the mountain, but once you have exhausted this terrain, move over to the other side of the Mountain.
Elkhorn Face has some intermediate ski runs that spread out from a bowl. These will appeal to those ready to make the transition to the challenging terrain of Bald Mountain.
The only downside to skiing on Dollar and Baldy is that the two areas are not interlinked. This means mixed ability groups can't ski together at any point, which might be a problem for families. However, this is a small price to pay for wonderful, sheltered ski trails in stunning scenery.

If this article has whetted your appetite, you can ski at Sun Valley from Thanksgiving through to mid-April. Even when natural snowfall is scarce, a computerized snow system ensures there is always enough snow available. Follow more wild travels outside of Colorado visit us at La Vida Nomad!