There is a lot to look out for when hiking in the mountains of Colorado, bears, moose, elk, deer, and some even believe Bigfoot, but a troll? That's right! If you plan to hike near the town of Breckenridge be on the look-out for Isak Heartstone, the 15-foot troll that has recently been creating quite the buzz on social media.
UPDATE: – Breck took down the troll. Do not go looking for him :( …chalk that up with Leo's Cabin, RIP…thanks Breckenridge fun police for keeping us safe!
Thomas Dambo, a Danish artist, who with his crew, create beautiful and fun projects out of trash and recycled material, built Isak for the Breckenridge International Festival of Arts back in August 2018. Since then, the town of Breckenridge has seen a surge of troll-hunters wanting to catch a glimpse at this mysterious creature in the woods.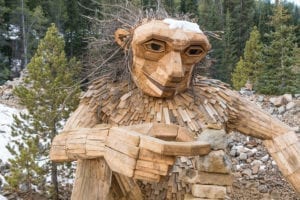 Dambo's
troll installations
can be found sprinkled throughout the world, 39 to be exact, but this is the first one that he has installed in the western United States. Each troll varies in size and design and tells a different story of the local culture. Made with scrap lumber and twigs from fallen trees in the area, Isak prominently sits along the Wellington trail, carefully piecing together cairns, a known feature along many local hiking trails.
Due to Isak's new found popularity, the town of Breckenridge has debated whether or not to remove the town's latest resident. There have been many complaints from local residents who reside near the trailhead, saying they have experienced visitors parking in front of driveways, walking through private property and general crowding on local streets. The Summit Daily recently reported that despite several concerns raised, the Breckenridge town council decided the troll is to remain in place, for now.
How to see the Breckenridge Troll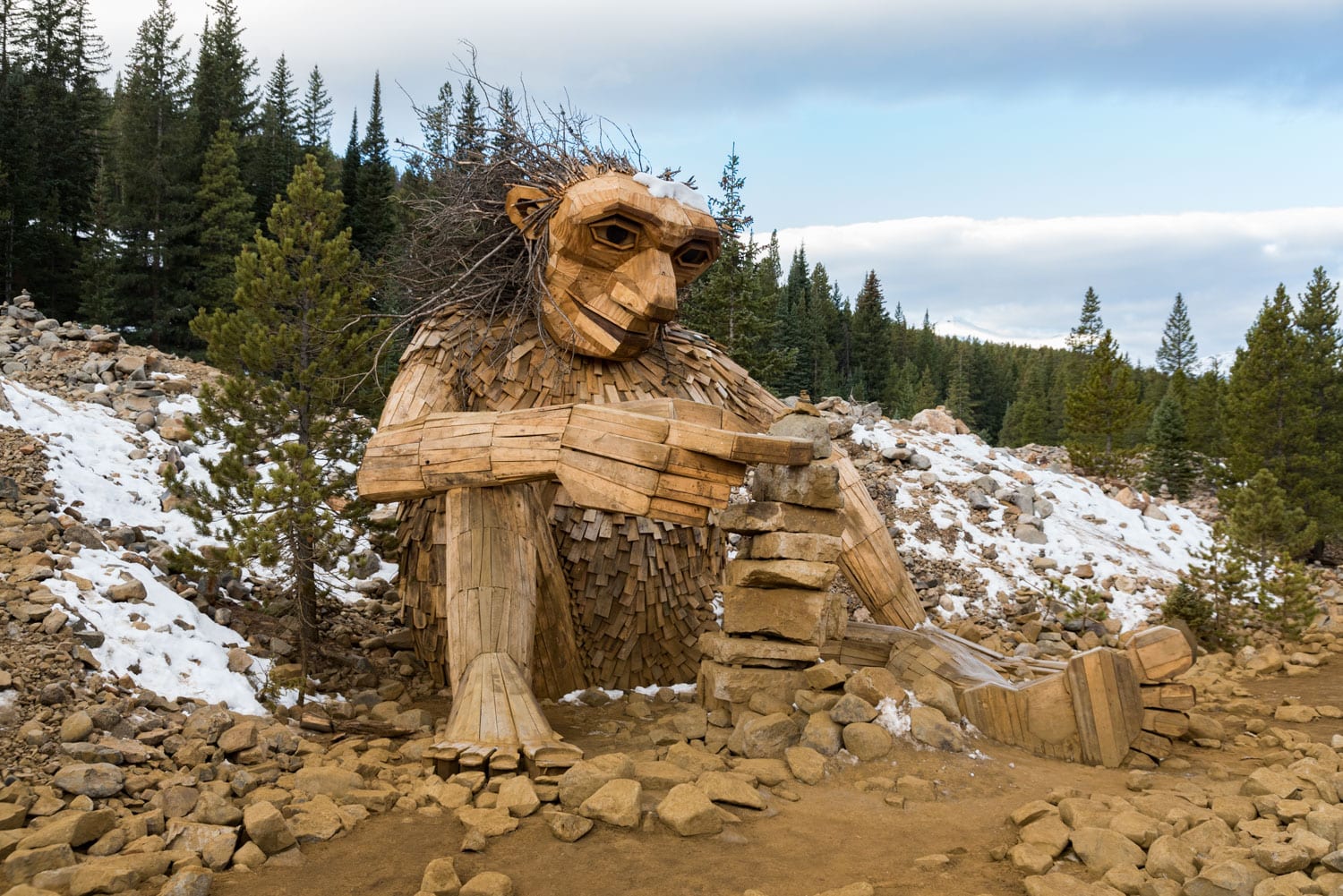 Isak can be found along the Wellington Trail near French Creek. The west side of the trail has been known to close temporarily, due to icy conditions. The best way to reach the troll is via Breck Free Ride Purple Route to French Gulch. Follow the signs pointing "this way to the Troll".
Know before you go
Isak will stay in his new home for as long as he stays intact. So, when visiting be sure to admire from afar and avoid climbing the troll. Always remember to stay on the trail and be respectful of local neighborhoods nearby.
Video above show by Chris Weir @weir