Sunday was a warm, blue-sky day at Breck, which gave a great opportunity to explore the mountain and find Leo's Cabin tucked away in the woods. We hit each peak at Breckenridge and got a good sampling of Breck's groomers, steeps, and bumps.
UPDATE: – Breck took down Leo's Cabin. Do not go looking for it :( …chalk that up with the much later added and removed Breckenridge Troll, RIP …thanks Breckenridge fun police for keeping us safe!
On Saturday night we left Denver to beat the traffic. Everyone was thirsty and ready for a beverage, so we swung by the Plume Saloon in Silver Plume for beers.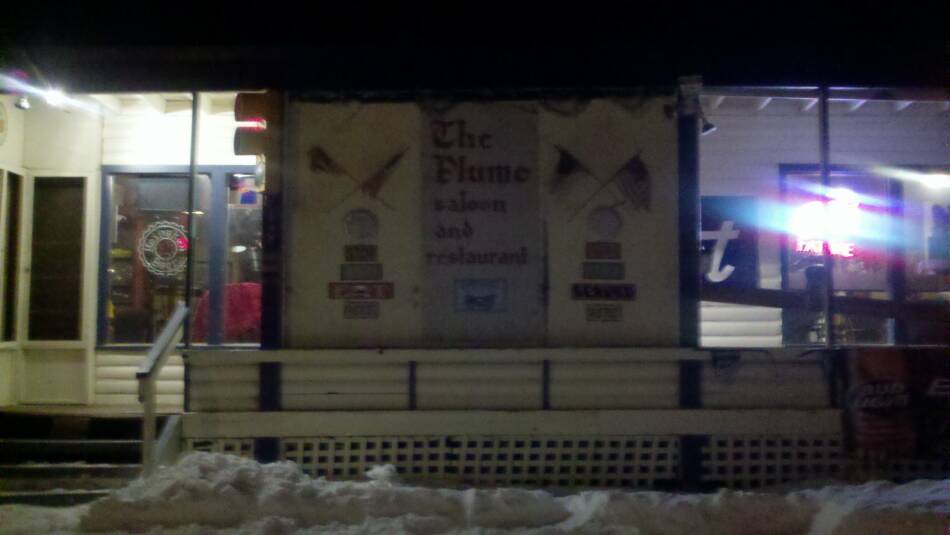 After spending the night in Frisco, we arrived casually at the mountain around 11 am and got a sweet reasonably priced spot right near the slopes at Breck.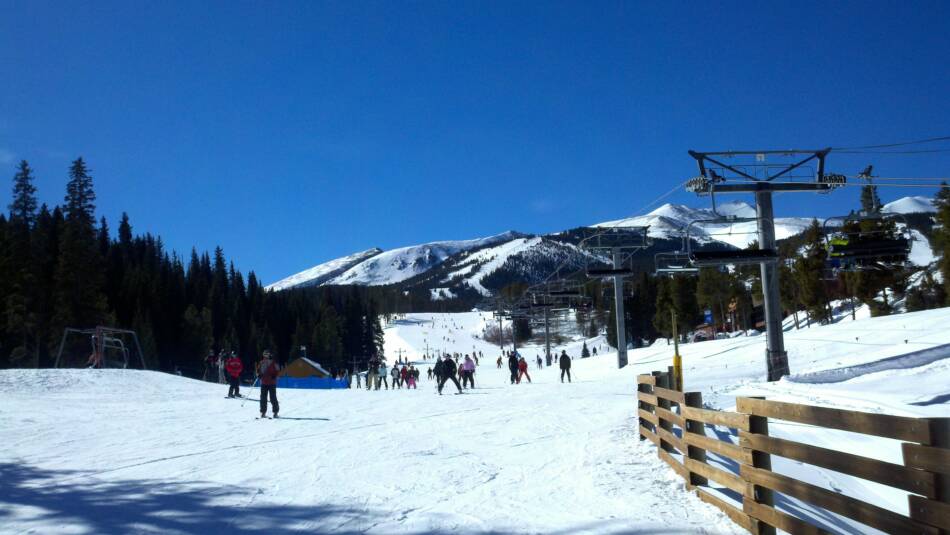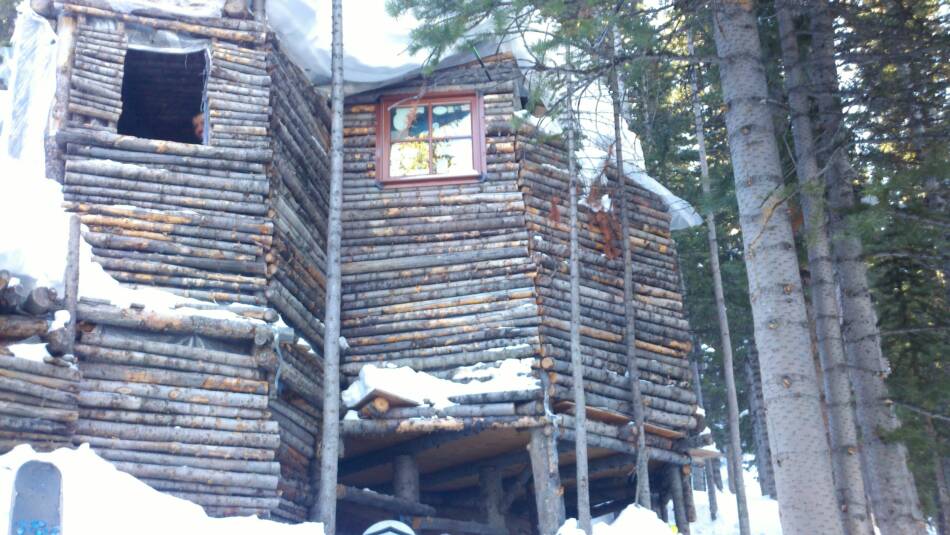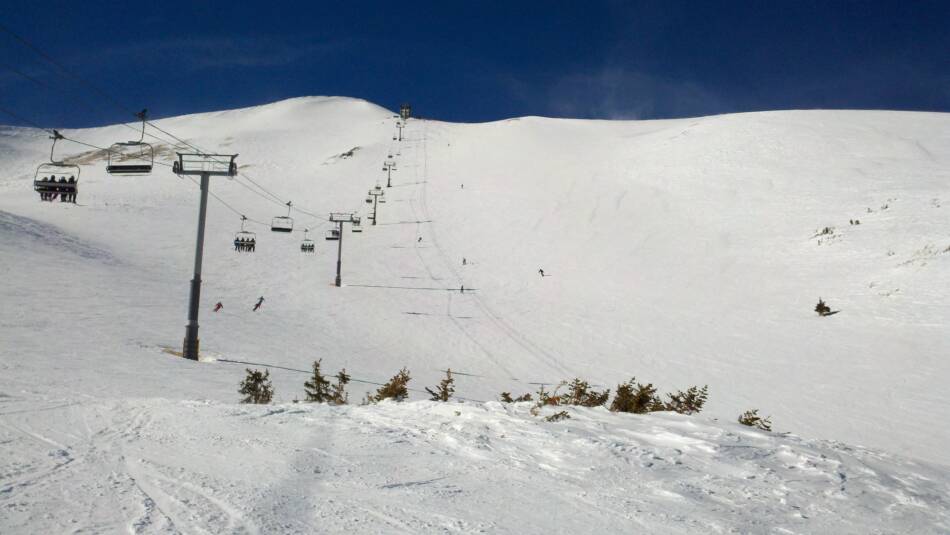 The Imperial Express Superchair takes you up to the highest terrain available at Breck, near 13,000 feet. It accesses wind-blown bowls and plenty of expert hike-to-terrain.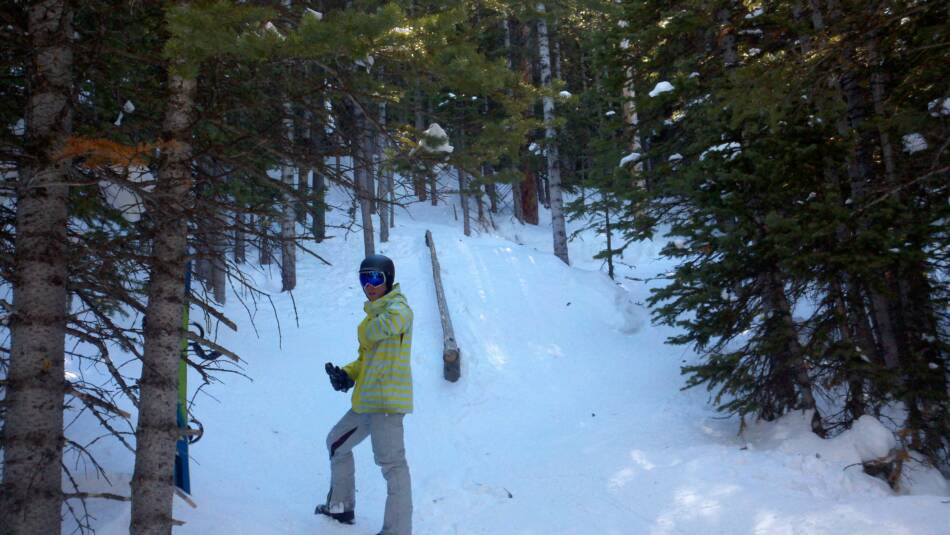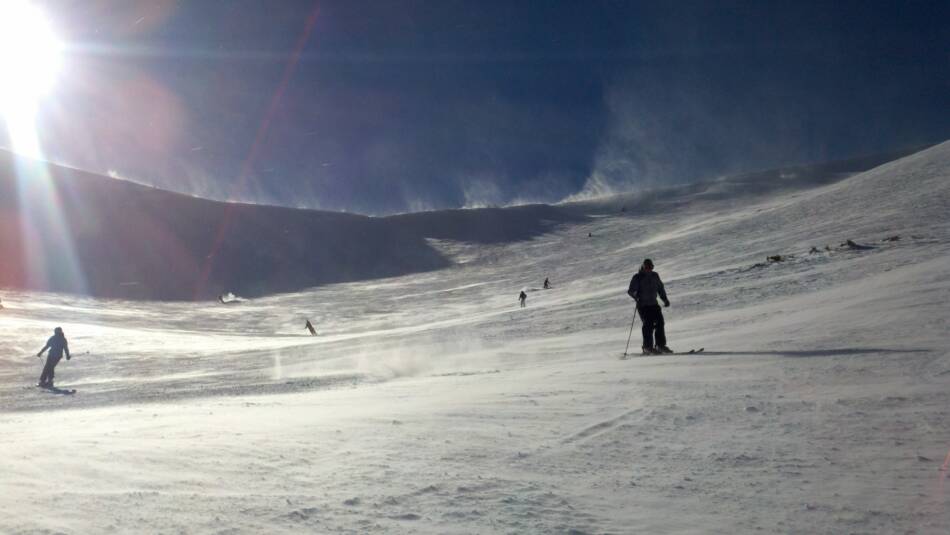 For apres ski, we grabbed a Fat Tire at the Coppertop Bar & Cafe at the base of Peak 9. Then we headed to downtown Breckenridge for authentic Mexican at Fiesta Jalisco.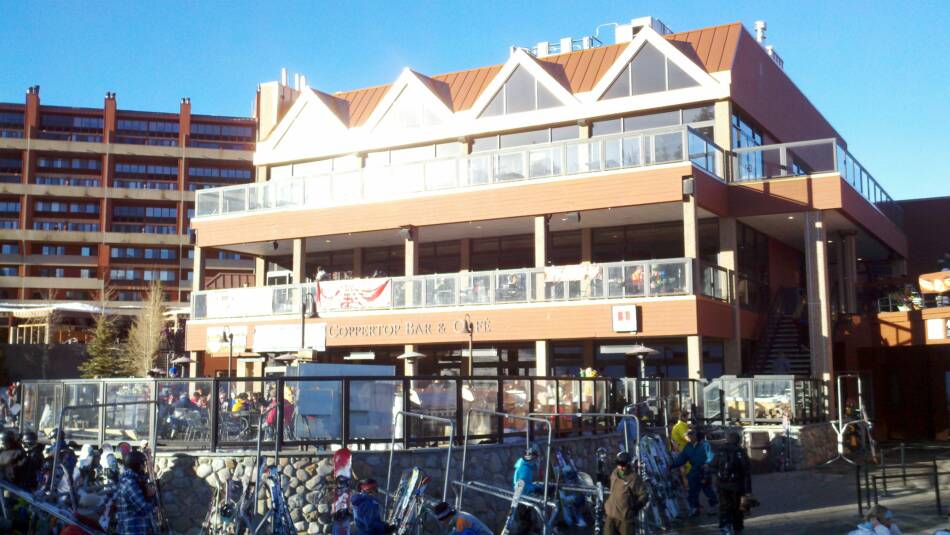 1 Year Prior: Ides of March Skiing to Leo's Cabin
The previous ski season, on March 15, 2010 (I consolidated these Leo's Cabin posts), we left for Breckenridge late and we were on the mountain by 1 pm. Spring Break meant it was crowded, with land mines all over the place.
Breck is laid out in a way that if you do not stay at the very top, you inevitably will hit long flat cruisers to the bottom where the noobs are plentiful.
The real draw at Breck seems to be the beauty of the massive peaks and the bountiful number of easy groomers. We did not get a chance to check out Imperial Bowl or any of the hikable terrain, so maybe what the hell do I know?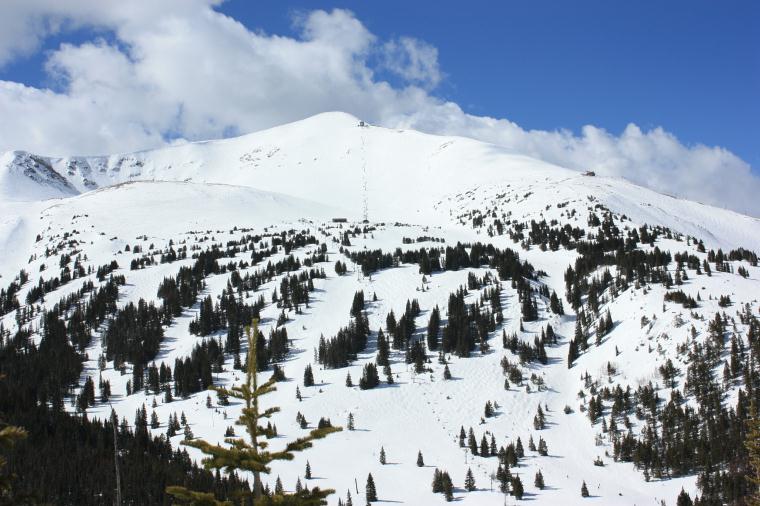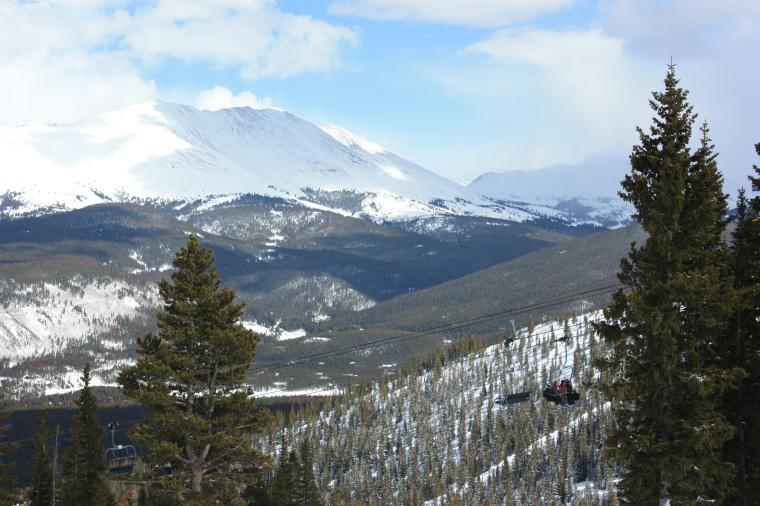 It was blue sky all day long. We got a chance to check out Leo's Cabin. It's a really nice shack built off of Peak 10 in the middle of the trees. The trees at Breckenridge are all pretty tightly packed.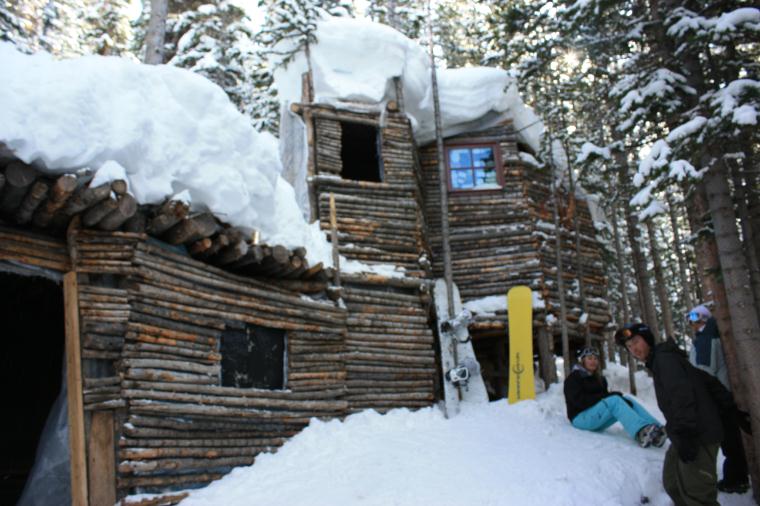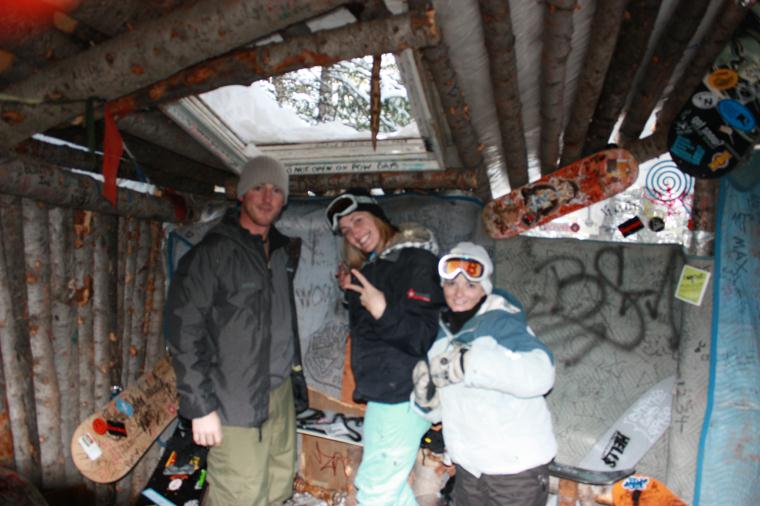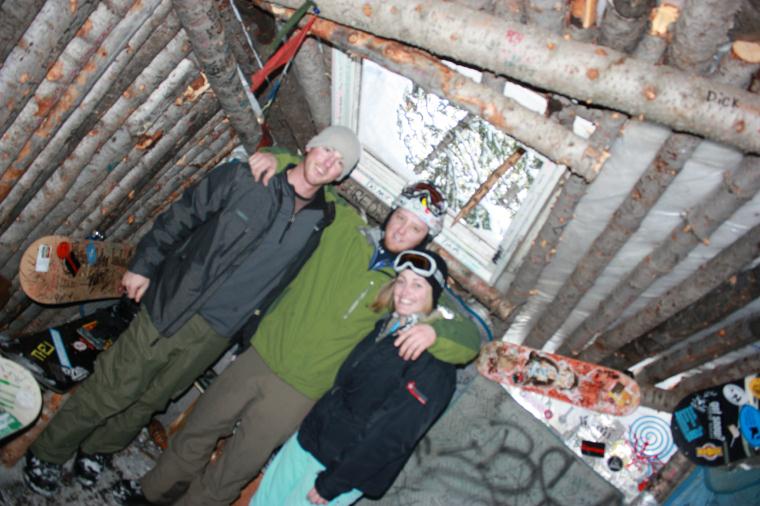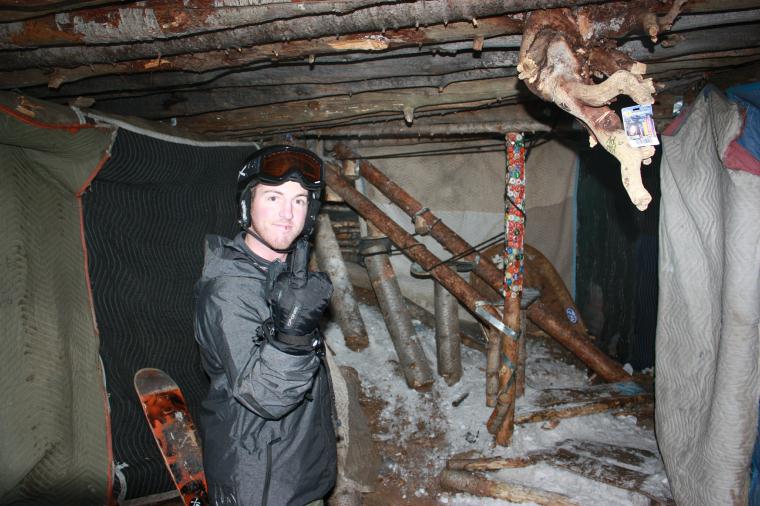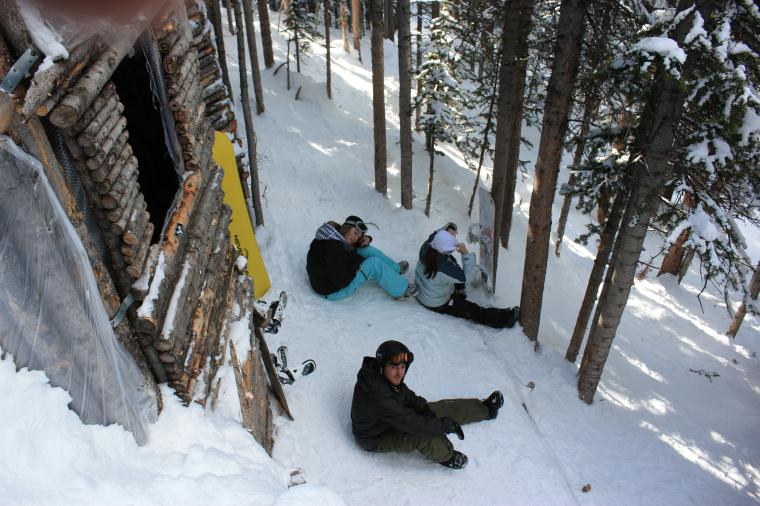 Afterward, we got some Mexican food in Silverthorne at Fiesta Jalisco. It was quick service and large portions.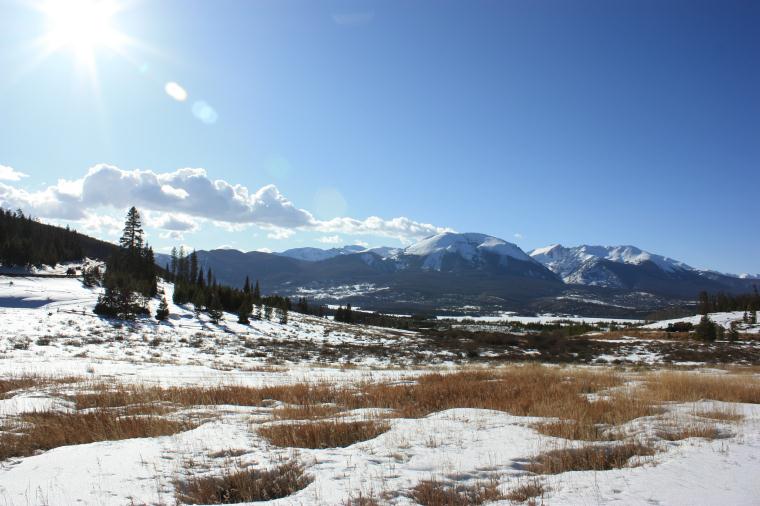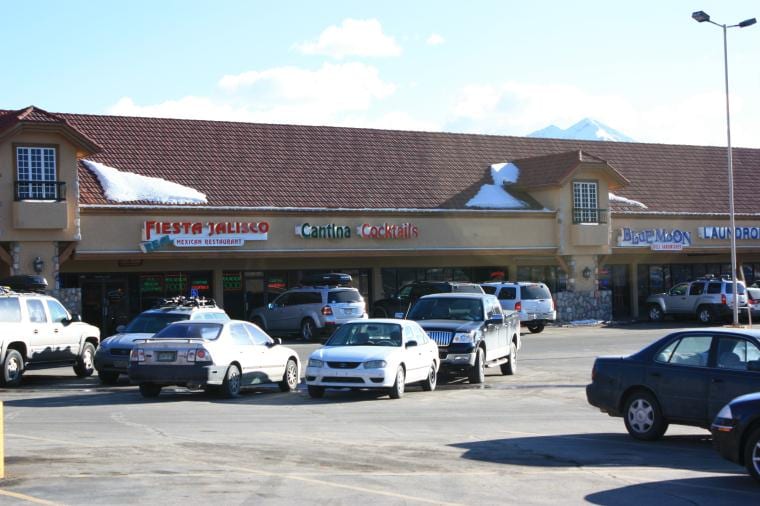 1 Year Later—Skiing the Woods at Breckenridge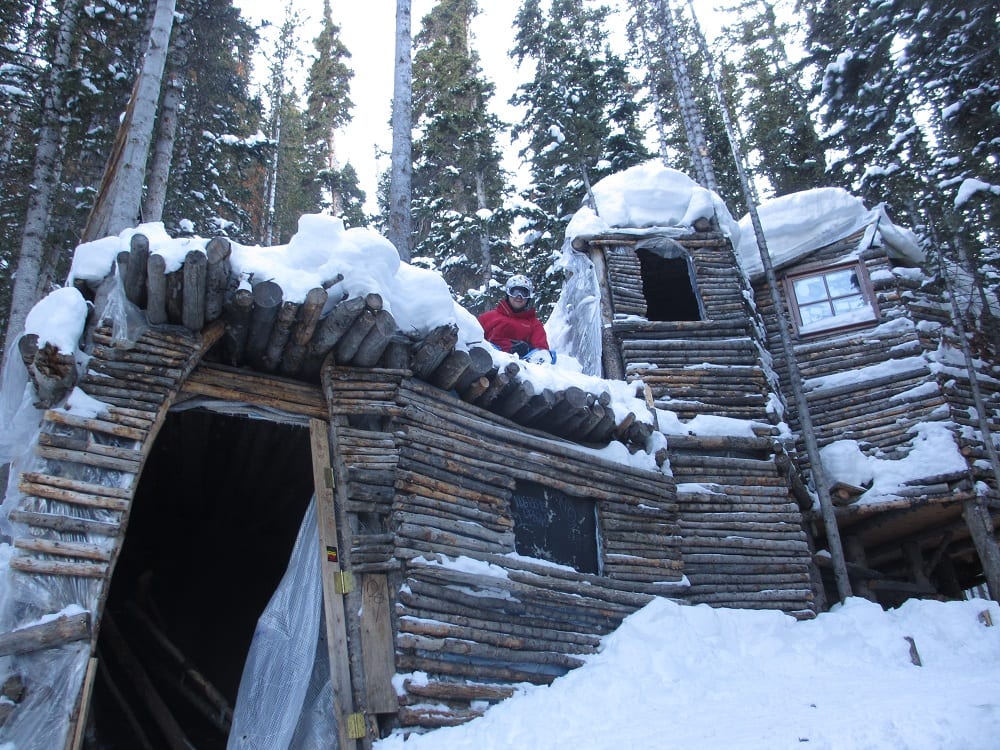 On January 28, 2012 (I consolidated another Leo's Cabin post here), I once again returned to Breck, located about an hour and a half from Denver. Breckenridge was nearly 80% open with over 1800 acres to play on.
It was a blue sky day and there weren't any lift lines to worry about. Sometimes late in the day, you can park for free at the base of Chair 9.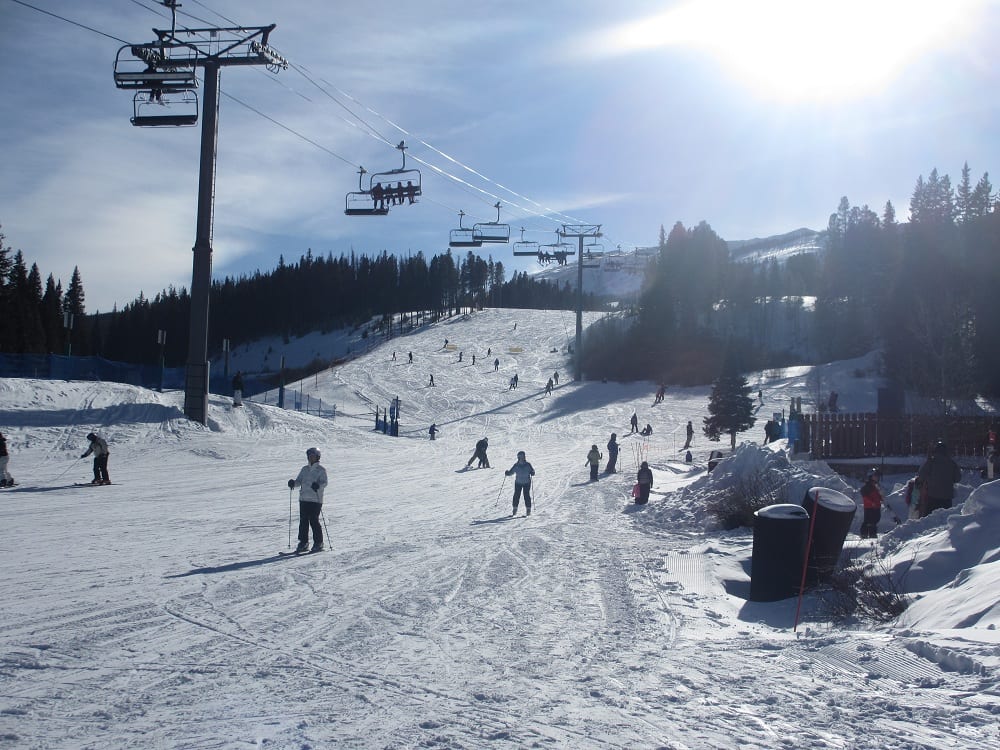 2 Years Later—Cloudy Ski Day at Breckenridge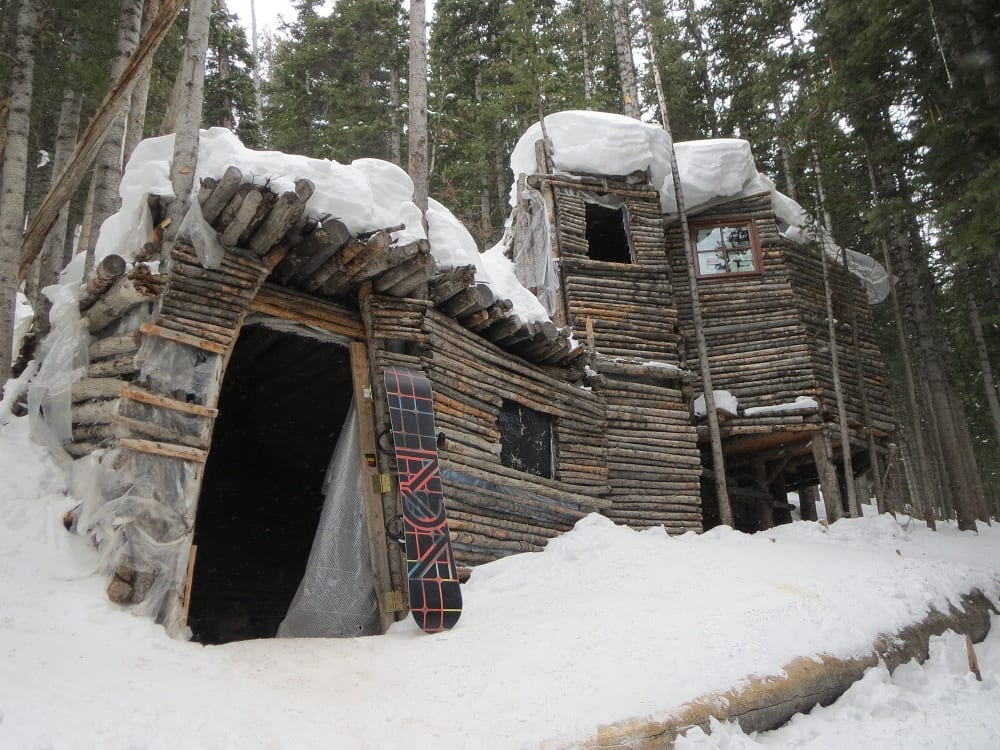 On March 20, 2013 (once again another consolidated Leo's Cabin post), I returned to Summit County's most popular resort. Breckenridge is one of the busiest resorts in Colorado. The mountain features a variety of beginner terrain, bowl skiing, and a mix of steeps and moguls throughout.
The ski area tends to flatten out towards the bottom, so experts should ski the upper half. There are four peaks: 7, 8, 9, and 10, with a new Peak 6 coming in 2013/2014.
The area has a lot to offer in terms of things to do, both on and off the mountain. Downtown Breck is easily one of the nicest ski towns in Colorado. There are tons of shops and restaurants, with most places hosting a happy hour.
Today's Skiing:
Late start as usual and the first trip to Breckenridge Ski Resort. of the year. It was an overcast day of skiing, but fun nevertheless. Snow came later in the day. Thankfully, I have an epic local pass because lift tickets were going for $119 – the highest I've seen yet.