A visit to the Cozens Ranch Museum in Fraser is like taking a step back in time. See what life was like for early pioneers and ranchers in the Winter Park-Fraser Valley region of Colorado.
View the world through their eyes, explore their day-to-day life, and see how they survived. Cozens Ranch stands as the only museum in the entire region.
History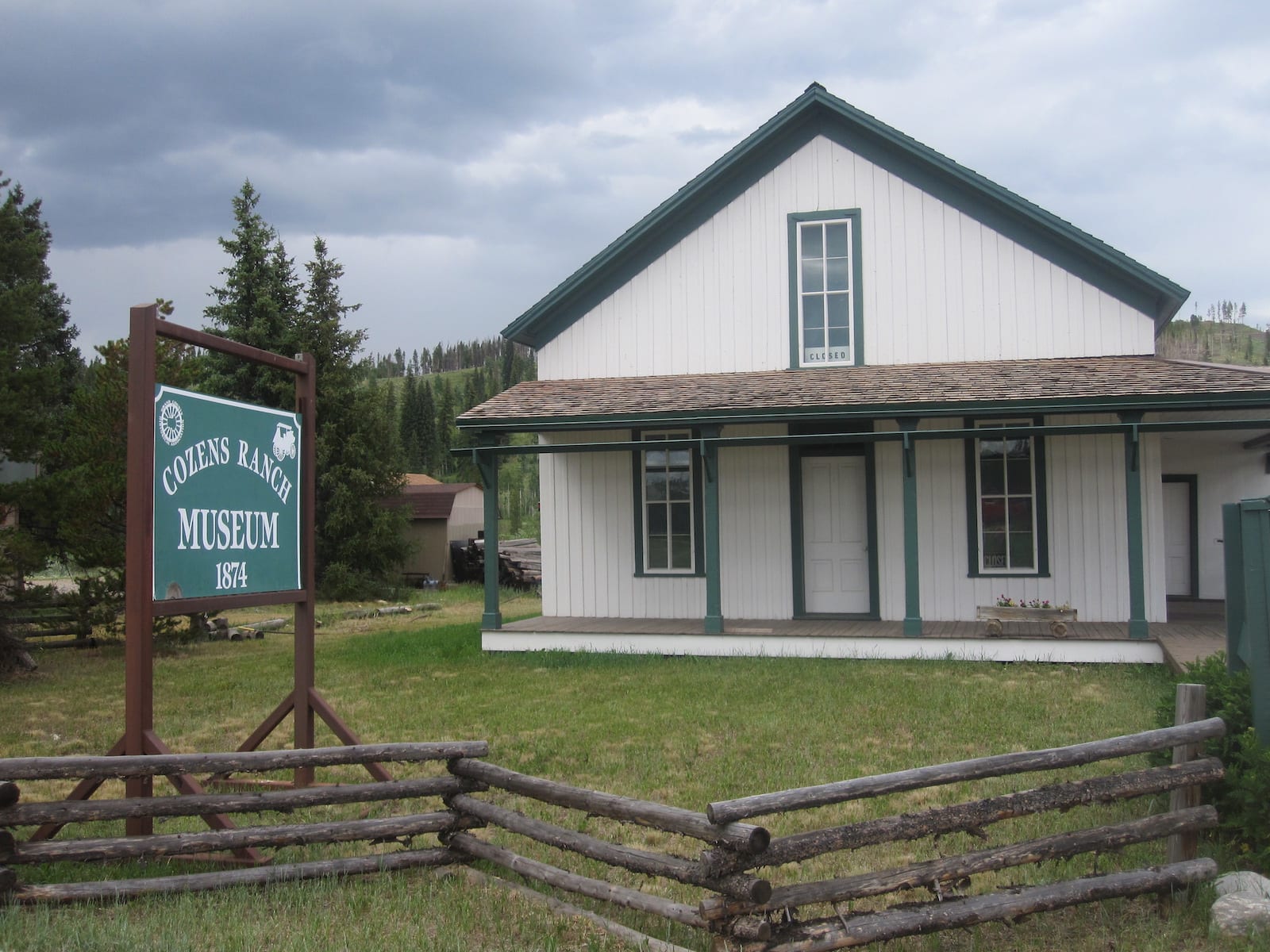 Built by William Cozens in 1874 after his marriage to Mary York, the Cozens Ranch once encompassed over 700 acres. It was an integral part of the Berthoud Pass, being the first stop on its western side. Weary travelers could get a room or a meal and rest here before continuing on their way.
Colorado's Grand County Historical Association acquired the property in the early 1990s and immediately set out to restore it to its original condition. It officially opened its doors as a museum in 1991 and continues to promote and protect this amazing part of Colorado's history.
Exhibits
Exhibits at the Cozens Ranch Museum include a broad range of artifacts, photographs, and stories dedicated to the Cozens family as well as other early settlers local to the area. Learn more about ranching, pioneering, and the real Wild West.
Stagecoach—View a replica of an 1800s stagecoach and climb inside. Get your picture taken as you sit in the driver's seat.
Utes—Explore the Colorado Utes and learn what makes these Native Americans so fascinating even in today's world.
Dr. Susan Anderson—This permanent display features the life and work of Dr. Susan, one of Colorado's first female physicians.
Spend an hour or two enjoying this family-friendly museum that offers twelve rooms dedicated to Colorado pioneers.
Admission and Hours
The museum offers self-guided tours. Discounted tickets are available for seniors and children 6-17. Children 5 and under are free. It is open 10 am-4 pm Wednesday thru Sunday.
Details
Address: 77849 US Hwy 40, Fraser, CO 80442
Phone: 970-726-5488
Season: Year round