For those looking to explore the Pikes Peak area in style, visit the family-owned and operated Great Outdoors Adventures (GOA) in Woodland Park. GOA, as the name states, takes guests on an outdoor adventure in top-of-line Polaris utility task vehicles.
Guests can either pick a professional guide or explore both on and off-road areas on their own. Both summer and winter fun is available.
Backcountry and Slingshot Tours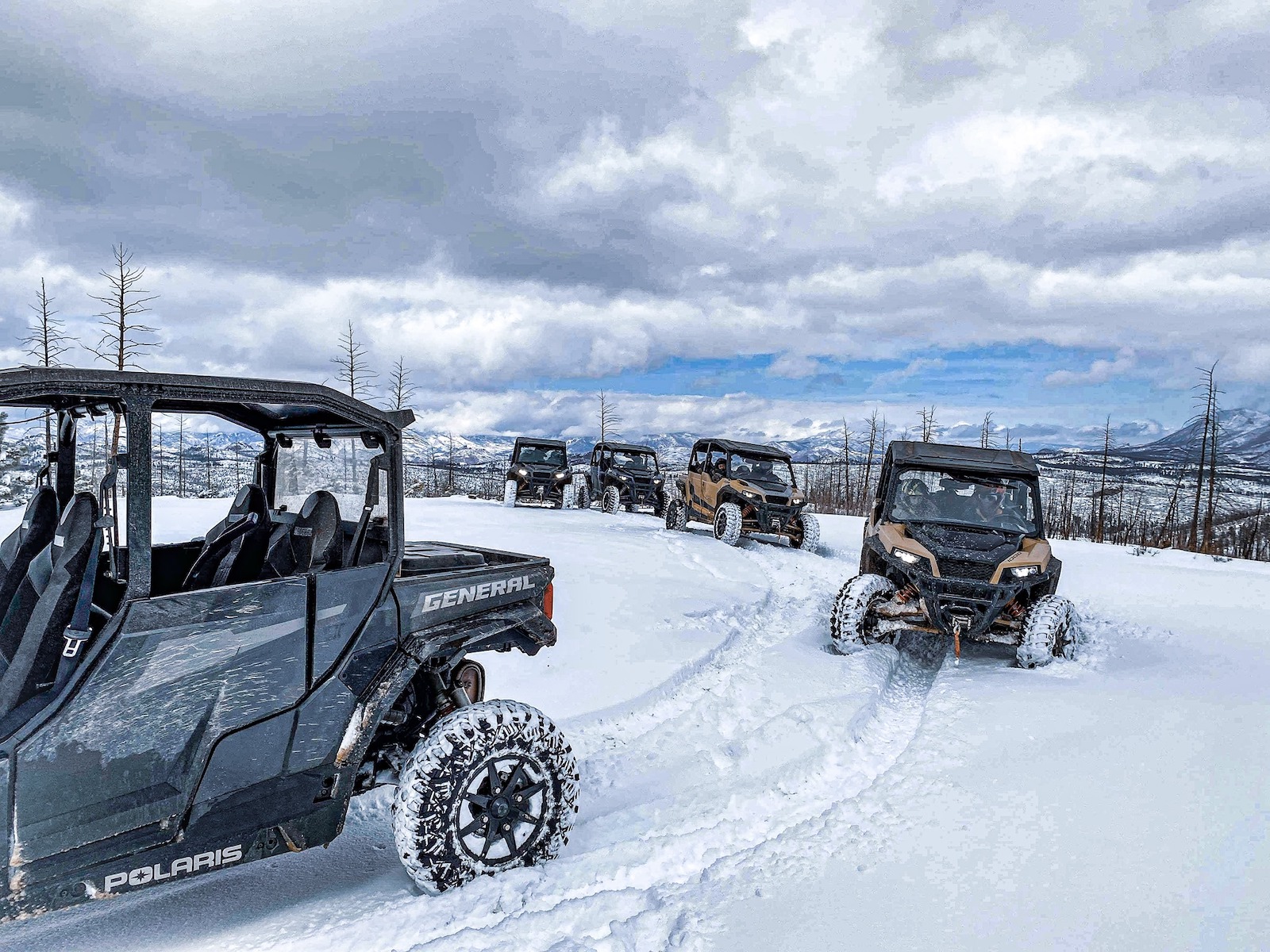 Off-road Backcountry Tours – Great Outdoor Adventures provides visitors with the option of choosing between a guided solo or group tour as well as self-guided tours. Those who choose to take a self-guided tour will have access to 100 miles of trails and a user-friendly GPS system. If you wish to take your furry friend along for the journey, consider the dog adventures package.
Slingshot Scenic Highway Touring – Slingshot tours (pictured at the top) allow guests to get behind the wheel of a 2021 Polaris Slingshot and take a trip on Pikes Peak Highway, through Cripple Creek, Colorado Springs, and Denver and wherever. This street legal vehicle is ready for adventure.
A great way to spend time outdoors and get in nature, Great Outdoor Adventures is the perfect way to experience the Rocky Mountains.
Details
Address: 19251 E US24 Suite B, Woodland Park, CO 80863
Phone: 719-686-6816
Season: Year-round
Hours: 9am – 5pm | Closed Wednesday
Website: goadventures.org