Paul Shippey looks at this unique sport and its growth in Colorado.
If you happen to head up to Snow Mountain Ranch (YMCA of the Rockies) in Fraser one weekend this winter and notice a bunch of Nordic skiers skating around with rifles on their backs, then you've likely had your first glimpse of a biathlete in training or racing.
In the USA, winter biathlon is still a small sport in terms of numbers competing or spectators attending, however in Europe it happens to be the most viewed and televised winter sport.
The word biathlon stems from the Greek word for two contests. Biathlon has its origins in survival skills practiced in Scandinavia, where people hunted on skis with rifles slung over their shoulders.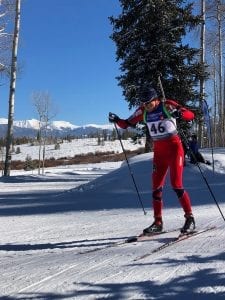 So what is modern-day biathlon all about? Essentially, the sport combines
cross-country skiing
(skate skiing) with shooting—using small-caliber .22 target rifles. Oh, and by the way, it's also widely regarded as the most demanding and exhausting Olympic sport.
How hard is it? Imagine this: You take your heart rate to the limit—skiing grueling laps on an undulating course at 8,500ft, then ski into and stop at a shooting range—once each lap, where you have to calm down enough to shoot five small bulls-eye–like targets (standing and prone) at a distance of 164 ft. Each missed target results in a competitor having to ski a penalty loop of 492 ft. Miss once, and you ski one penalty loop. Miss five targets and you ski five loops! Very costly for a racer.
I can personally relate, being a newer competitor to the sport. Last weekend I shot terribly, meaning I skied a ton of penalty laps. Physically, I was strong, but I kept losing ground to more seasoned shooters on the range. I would catch them on the course and then lose out after missing targets. Very frustrating and exhausting.
History of the Biathlon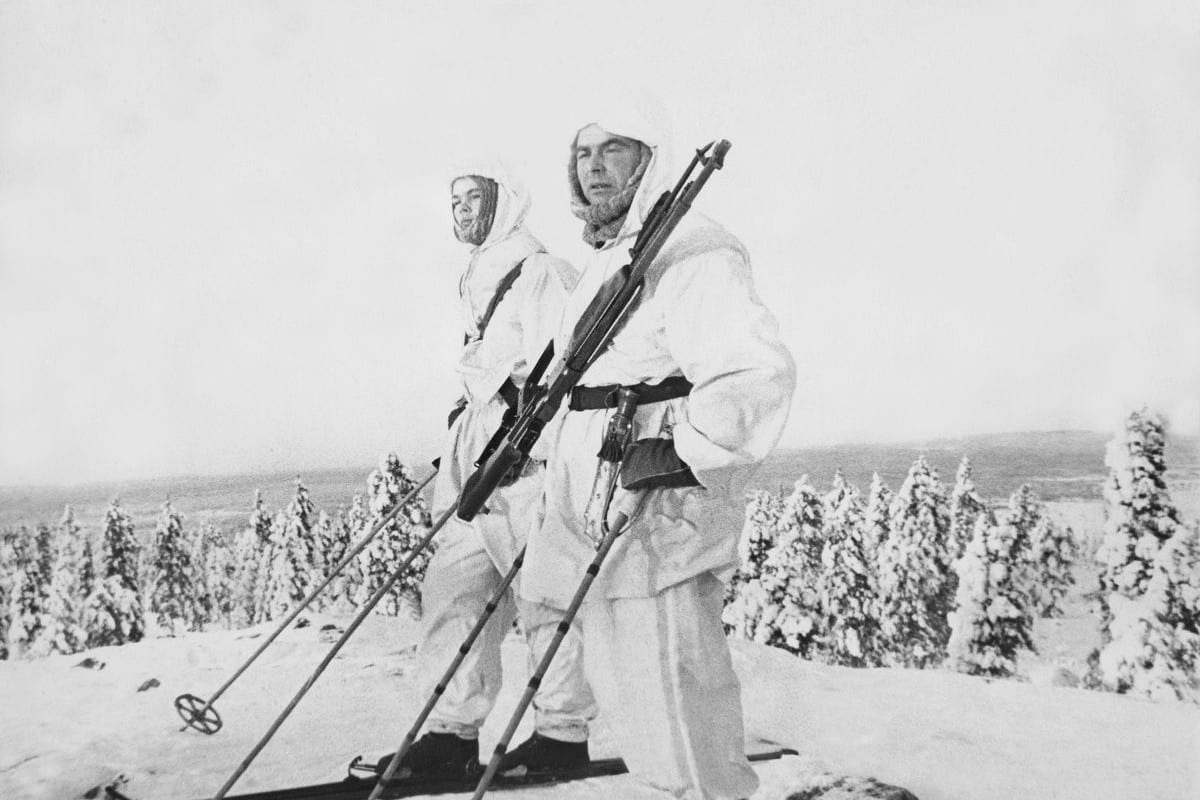 Biathlon-type events originated in Scandinavia and have been held as early as the 18th century. The first modern biathlon likely occurred in 1912 when the Norwegian military organized the Forvarsrennet in Oslo. This annual event initially consisted of a 17-kilometer cross-country ski race with two-minute penalties incurred by misses in the shooting part of the competition.
In 1924, in Chamonix, a vintage form of biathlon made its Olympic debut: the military patrol, this event was then in demonstration in 1928, 1936, and 1948. After several attempts to incorporate it into a winter pentathlon, biathlon appeared at the Olympics in its current form in 1960 in Squaw Valley. Women's biathlon made its first appearance on the Olympic program in Albertville in 1992.
Until the 1976 Games in Innsbruck, the events comprised an individual race and a relay. In Lake Placid in 1980, a second individual event was introduced. In Salt Lake City in 2002, a 12.5km pursuit event was added for men, and 10km for women. From Turin in 2006, a new mass-start event was introduced for both men and women. This brings together the 30 best athletes from the World Cup.
The Biathlon in Colorado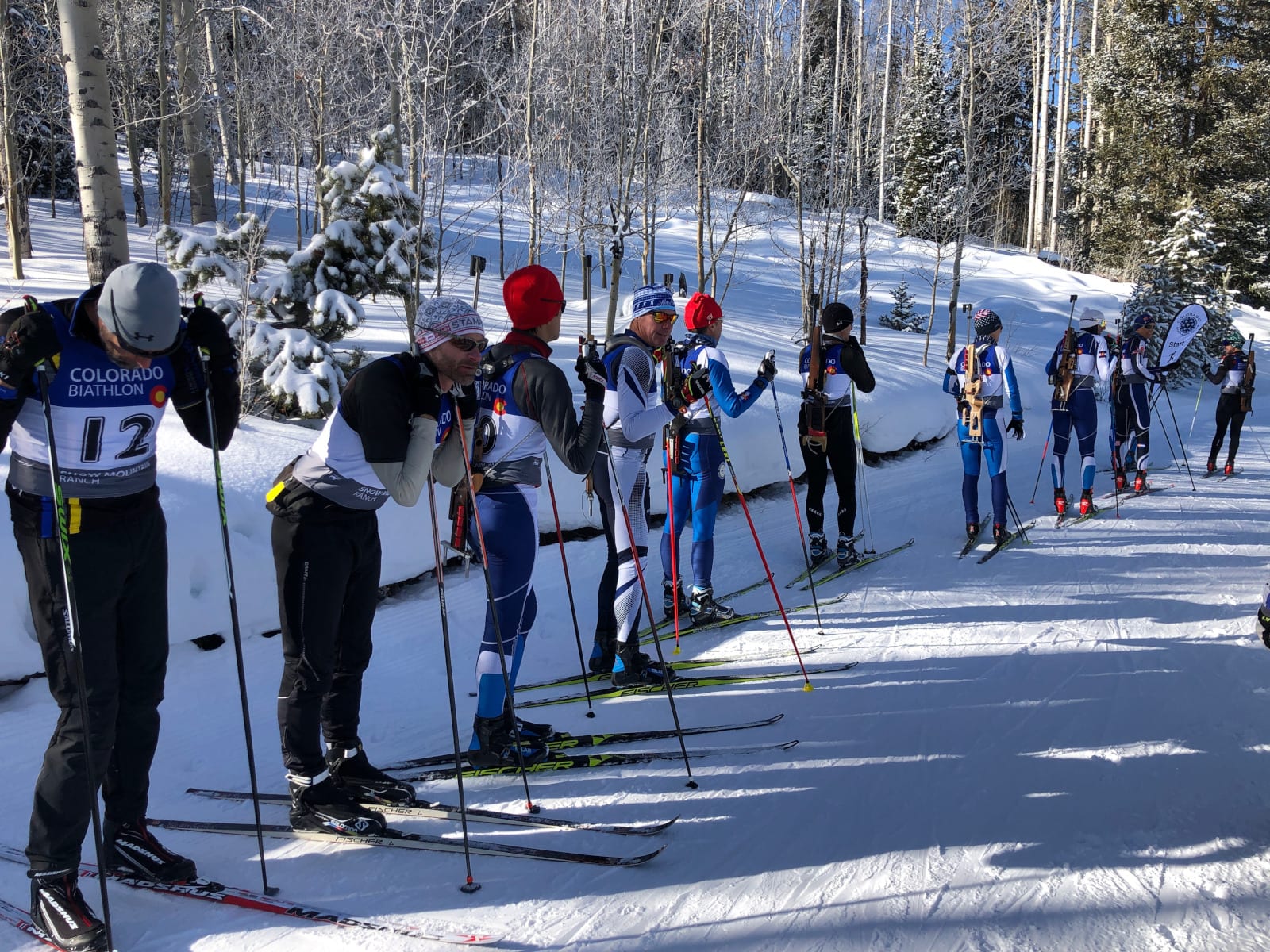 So what about the USA? How popular is biathlon here?
I asked Mark Schwab, Secretary of the Colorado Biathlon Club, and a leading competitor in the state for the past 10 years, for his take.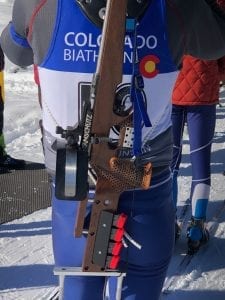 "In Colorado, I'd say we have experienced a 30 percent growth in the sport since I started a decade ago. However we are reaching our max as the limiting factors for growth are lack of funding/venues and the fact that we are run by volunteers.

There is currently also only one venue in the state that offers the option for competing, and that is Snow Mountain Ranch in Fraser. We stage 8 races per season there and get between 40 and 60 competitors at these. But that's about the most we can handle without paid staff to run these events," says Schwab.
This means that Colorado-based biathletes wanting more racing variety will typically travel to Montana, Wyoming or Utah or possibly even as far as the east coast (Lake Placid) for deeper racing experience.
So what does it take to be a good biathlete? Good aerobic capacity and VO2 max; being an efficient skier with good technique and form; being able to skate sort-of relaxed, yet not over the limit. Add to this a great mental focus to be able to quickly switch modes to a Zen-like shooting style, at a fast pace.
Biathlon requires a unique set of abilities. Tactics can play a role, i.e. push the pace early to exhaust better shooters, or draft behind someone to save energy. Pacing tactics—where and when to go hard and then when to go easy—all play a major role in success.
Tristan Wickland, an up-and-coming 17 year-old biathlete from Evergreen who regularly wins the Men's Open division in Colorado, reckons that the secret to success in this sport is the mental aspect.
"What makes me compete well in biathlon is not just my physical ability, but more my mental state," he explains. "What separates the great athletes from the average ones is what's going on their head in this sport."
Wickland was school cross-country runner and Lacrosse player who stumbled across biathlon one day while skate skiing Snow Mountain Ranch.
"I was fascinated by watching these guys shooting and skiing and decided to try it for myself at the age of fourteen. The hardest part was trying to get okay with failing at first and not having instant success. I wanted to get good at it, so I kept going back for more."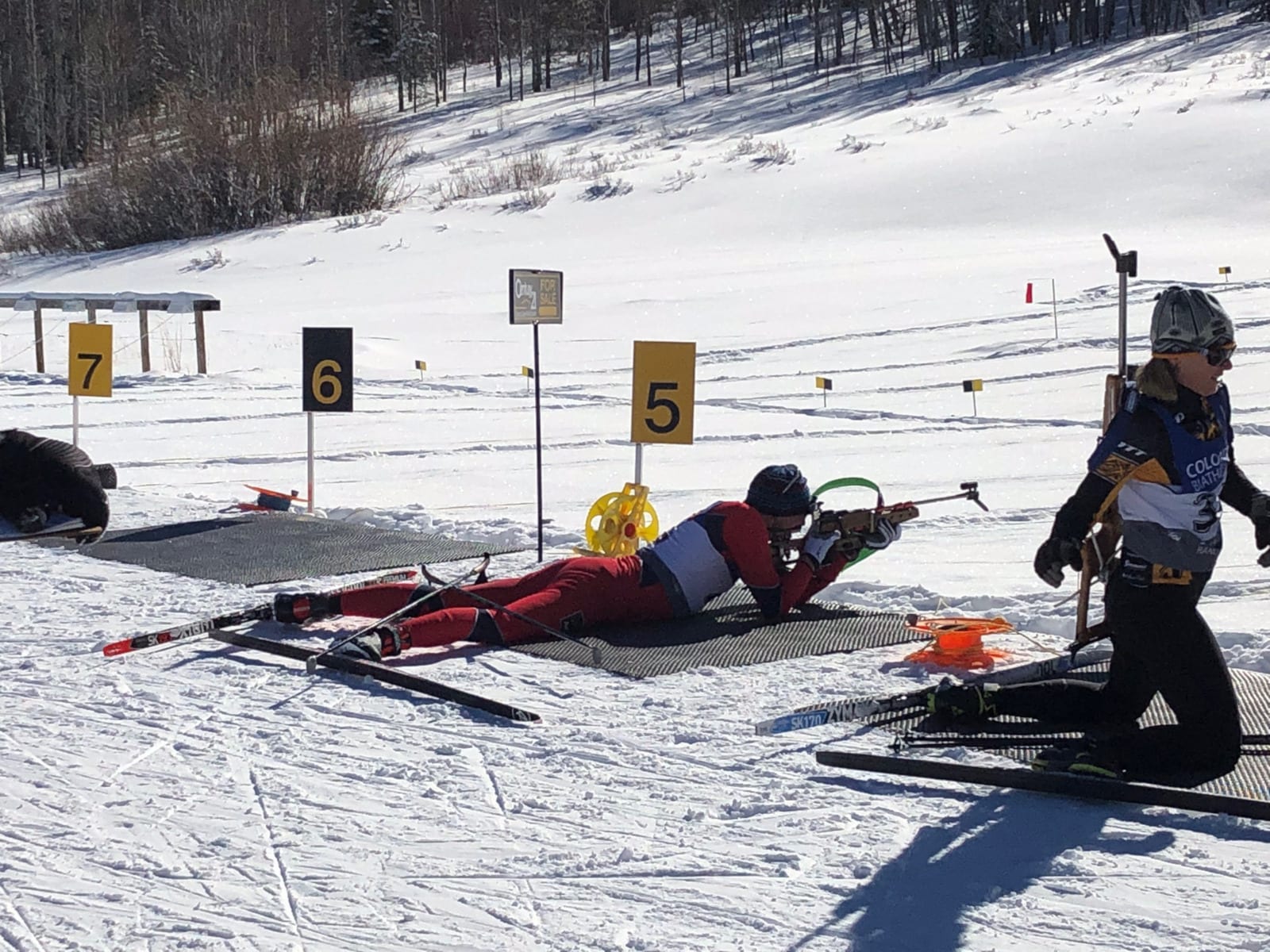 It took Tristan two and half seasons to start placing at the top. With help from biathlon coach Rob Rosser in Casper WY, Wickland learned the key elements necessary to compete well, so well in fact, that in a short time he has competed twice in the Junior World Cup Trials.
A good illustration of how hard this sport is mentally came at the last trials at Soldier Hollow in Utah. Wickland was lying second in the pursuit when he skied into the range for the fourth and final shooting bout.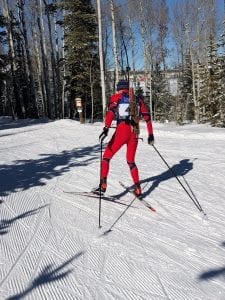 In biathlon competitors are required to shoot five rounds at five targets per shooting bout. Wickland was looking good for making the US Junior Team. He shot well—hitting four of the five targets, but then forgot to fire off the fifth round and was subsequently disqualified for failing to fire five bullets. Brutal.
He will now have to wait to until 2020 for another chance at making his dreams come true. In the meantime he is doing what it takes to make the top. This means winter skiing as much as possible—3 to 5 days in Frisco and Snow Mt Ranch, and then lots of travel to compete around the country. In the summer he spends up to 16 hours a week roller-skiing (like roller skating on asphalt) and then running, biking, and gym. His final words of advice on what it takes to do well in biathlon:
"Grasp the fact that it's OK to fail. Expect to take two to three seasons to get competitive. Get the ropes down, and the knowledge, and train 500 hours a year." Simple.
Visit the Colorado Biathlon Club www.coloradobiathlon.org/faq for more info on getting into this sport and look out for a follow up to this article by Paul Shippey for how to get started.