Located in the heart of the Colorado Rockies, Summit County is the self-proclaimed "Playground of Colorado." Summit County encompasses the inviting towns of Keystone, Dillon, Frisco, Silverthorne, Copper Mountain, Heeney and the more famous resort town of Breckenridge.
Many of the tallest peaks in the Rockies are located here, the most 14ers in one county. In the winter, the area offers some of the best skiing and snowmobiling in Colorado and in the summer, hiking, fishing, and rafting are the most popular activities.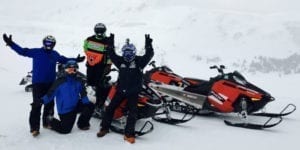 Winter in the Pacific Northwest is a cloudy, wet, and dreary affair that often carries on for weeks without so much as a glimpse of the sun. As a result, taking a vacation during the Winter is an exercise in maintaining sanity for me and my family.
This last year, my wife and I decided that Colorado would be a perfect mix of sun, skiing, scenery, and assorted adventures in the snow. We wanted to avoid the glitz and glamor of Vail and Aspen, so Copper Mountain, seemed like a good fit for us.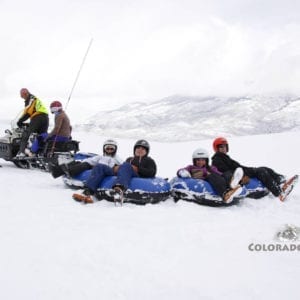 "The dust of snow
From a hemlock tree
Has given my heart
A change of mood
And saved some part
Of a day I had rued." –Robert Frost
Let me state for the record that I don't enjoy the process of traveling. I love experiencing the sights, sounds, smells, and tastes of new places, but I can do without the time spent planning, packing, and then riding in some torture device disguised as a mode of transportation. So, whenever I run across a vacation experience that makes any of that easier, it goes into the "will absolutely do this again" file.
Snowmobiling in Summit County Colorado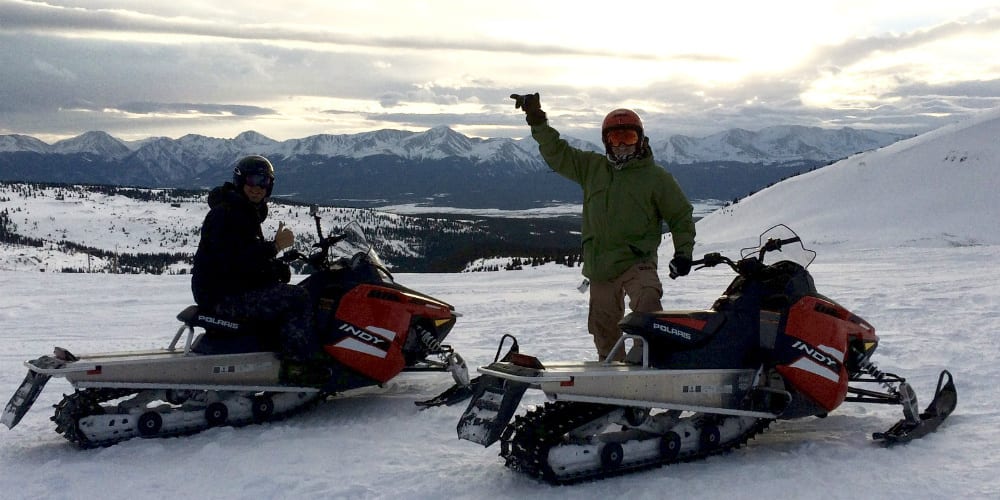 It turns out that I found exactly that in Summit County, Colorado in the shape of guided snowmobile tours from High Country Tours near Breckenridge. Originally, I had been looking for snowmobile rentals because of my own experience with snowmobiles in the Cascade Mountains of Oregon, but turned a guided tour from HCT thanks to a tip from one of the locals.
Since my wife and daughter had never actually ridden a snow sled before, a guided beginner's tour seemed like an obvious choice. A short phone call set us up with a two-hour tour that included snow tubing, which was sure to please my seven-year-old.
High Country Tours – Snowmobiling in Keystone and Breckenridge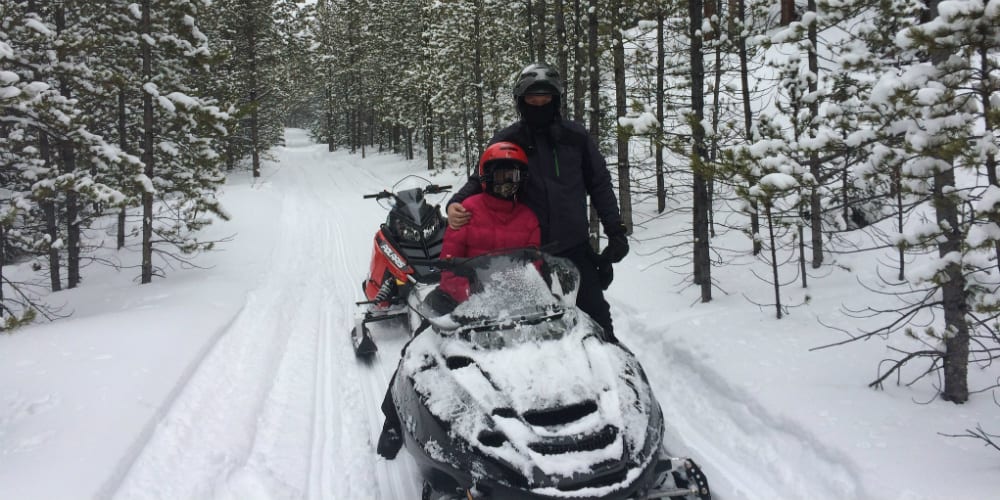 A van from HCT picked us up at our resort near Copper Mountain, and delivered us to their Heeney Outpost just outside of the small town of Silverthorne. After the perfunctory paperwork, we were introduced to our guide and our snowmobiles. My wife was a bit nervous about getting on such a huge and heavy machine, but the guide carefully demonstrated how to operate it and it wasn't long before she was putting around the beginner trails with a look of exhilaration on her face.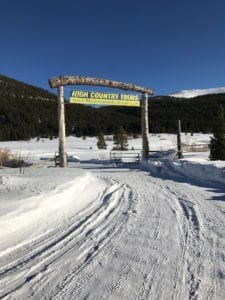 We stopped a short way along the trails in an open area, and much to my daughter's delight, they had "kiddie" snowmobiles for all the younger kids. She's rather adventurous, so she jumped right on and was the first one to zoom around at the tiny machine's top speed. My wife also took the opportunity to get more comfortable on her sled, and by the time we were ready to move on, she actually seemed to enjoy maneuvering and possibly even opened the throttle halfway on a straight stretch.
Back on the trails, we cruised along through old-growth forests while the views of the Continental Divide and peaks in and around Rocky Mountain National Park dominated the horizon all around us. While my girls were entranced by the breathtaking views, I longed to unleash the untapped power behind the throttle of the two-seater Ski Doo GT I was riding. The 600cc 4-stroke engine purred quietly beneath us and it seemed to feel the same way I did about the languid pace of this tour.

It wasn't long before we stopped and were all turned into seven-year-olds by the thousand-foot-long tubing hill. The laughter and squeals seemed to be contagious as we slid and bounced down the slope on the tubes only to be pulled up to the top behind our guide's snowmobile time and again Afterwards, we warmed up in a quaint log cabin over hot cocoa and coffee.
As we stood outside, sipping on our cups and looking out at the Eagle's Nest Wilderness, the subtle pine scent of the surrounding forest permeated our senses. This reverie was rudely interrupted when the tree that I was standing under dumped a load of snow all over me.


Of course, my wife and daughter immediately erupted in laughter at my predicament. I would not stand for this assault on my decorum, so I retaliated with an assault consisting of handfuls of lightly compacted snow. A short, yet robust, two-on-one battle broke out. I was forced to surrender as I succumbed to laughter of my own and their decidedly superior numbers.
All in all, it was one heck of a good day with my family, and the dreary skies of home were the last thing on my mind. However, I was left with was one lingering need that remained unfulfilled: the Call of the Throttle. Luckily for me, the lure of shopping in Breckenridge was equally strong for the girls so I set up an "advanced" tour just for myself two days later.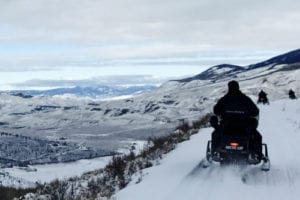 This tour left from Birdseye Outpost, about sixteen miles south of Copper Mountain Resort. It's situated at over 10,000 feet and the air feels oppressively thin.
After an overview on how to operate the Polaris Indy with a 550cc, two-stroke engine, we set out to attack the trails and powder around Prospect Mountain. The climb tops out at over 12,600 feet and the views of the Leadville Mining District and Sawatch Mountain Range can't be adequately described by mere words.
For those who aren't aware, this area was Colorado's most productive mining district and produced millions of ounces of silver, gold, lead, copper, and zinc. The landscape is littered with abandoned mines, towns, and piles of tailings. Anyone interested in the history of Pike's Peak gold rush would be well served to check it out.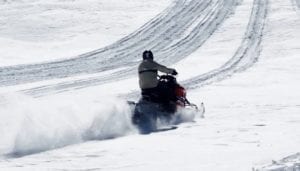 In case you were wondering, yes, I did get that throttle opened up all the way. Fresh powder was sprayed, steep inclines were climbed, and even the most challenging trails were thoroughly dominated on that day.
If you're considering, or have already booked, a Winter vacation in Colorado in the Keystone, Copper Mountain, or Breckenridge areas and you want to experience snowmobiling, then I invite you to check out my new friends at High Country Tours. A day spent in the Rocky mountains with your family on top of snowmobiles will likely be the high point of your time spent in Colorado.