Laramie River Ranch is permanently closed. Check out some other Dude Ranch
The Laramie River Ranch rests in north-central Colorado, just a few miles from Wyoming, sharing a horizon of the Rawah Wilderness and the majestic Rawah Peaks. The Laramie River Ranch and its neighboring area appear untouched, boasting establishments that date back to the 1890s.
It's a great vacation destination if you want to experience and learn about Colorado's rich western past while also having a lot of great times throughout your stay. No matter the age, everyone can have fun at the dude ranch. Families will spend their vacation creating unforgettable memories during their stay and exploring the beautiful sceneries of the Laramie River Ranch.
Accommodations
Guests can choose to stay at an 1880s lodge that has a large living room, a gorgeous fireplace, and a dining room that lets you have a grand view of the Rawah Peaks. Although still possessing its original olden charms, the lodge has been renovated to provide guests with contemporary comforts, such as private bathrooms and other modern amenities.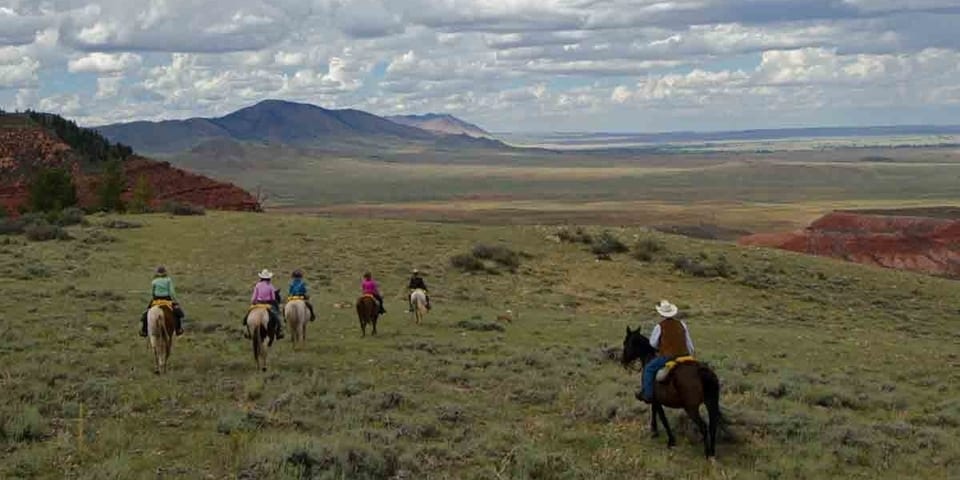 Guests can also choose one of the cabins, which also have stunning western interior designs with amenities similar to that of the lodge. Furthermore, Laramie River Ranch provides guests with meals throughout the fun-filled day. Guests with specific dietary needs won't have a problem as the staff is very accomodating.
Activities
Regardless of experience, guests can go horseback riding and have an adventure through tens of thousands of acres in the Rocky Mountains. One can go through groves of aspen, see a lot of wildflowers across the hills, see wildlife and simply experience the beauty that the mountains have to offer.
Additionally, guests can go fishing on two private miles of the Laramie River or more than a mile of exclusive access on LaGarde Creek. Equipment will be provided and hosts can teach you how to fly fish if needed. You'll also have the opportunity to work with cattle as the small herd in the ranch need to be gathered twice per week.
There's also has a children's program so kids can have their own fun but safe adventure around the ranch. They can feed the ranch animals, ride on ponies or go tubing at the river.
Details
Address: 25777 Co Rd 103, Jelm, CO
Phone: 970-435-5716
Season: Summer | Mid-June – early-September