Unfortunately, Peak to Peak Paragliding no longer operates out of Boulder, Colorado. Check out some other Colorado paragliding outfits.
From solo pilot wannabes, to those who are wishing to experience tandem flying, Peak to Peak is a cool company to learn the ropes of paragliding with. It was founded by Kay Taushcer who also happens to be one of its top instructors.
An advanced USHPA and basic APPI instructor herself, Kay has been paragliding for over 14 years already, since 2000. She is also a commercial tandem and NOVA paragliding team pilot and instructor, and has taught over 1000 students already all throughout her flying career.
Tandem Paragliding Flights and Lessons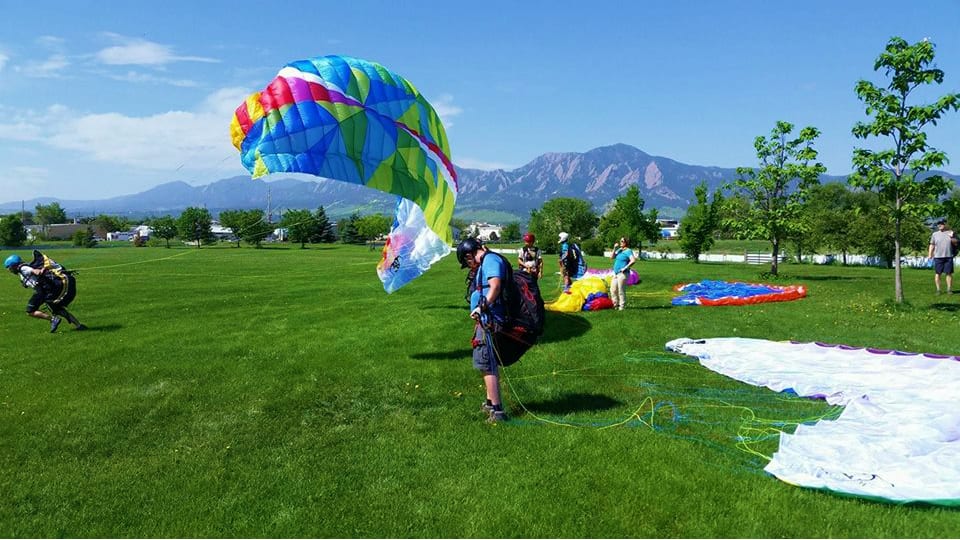 Peak to Peak Paragliding offers classes between April 1st and September 30th only, as the other six months are dedicated to guide excursions to other parts of the world where flying is better in those months.
P1 & P2 Beginner-Novice Class – includes the initial gear rental, instructional book, radio, radio harness and helmet. This lesson is aimed for students who really wish to learn how to fly solo. This program covers everything the student needs in order to get a USHPA P2 rating.
P3 Intermediate Class – for the more advanced students, this lesson is everything a pilot needs in order to move up from P2 to P3 rating, including testing and study guides. This program includes outside classes such as over water classes as well, which is necessary to obtain the P3 rating.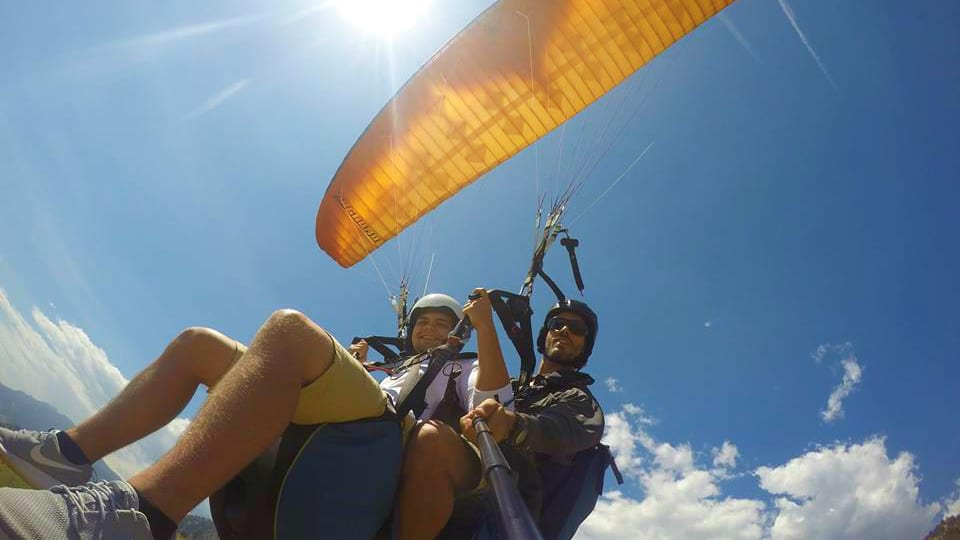 Tandem Paragliding – suitable for those who wants to be introduced to the sport. A USHPA tandem pilot controls the wing while the passenger sits in a separate harness just in front of the pilot. A temporary (30 days) membership form will be filled out by the passenger.
In addition to their paragliding lessons, Peak to Peak Paragliding is also an online store selling gear necessary for the sport. For more about their awesome offerings, you may reach them through their contact details below.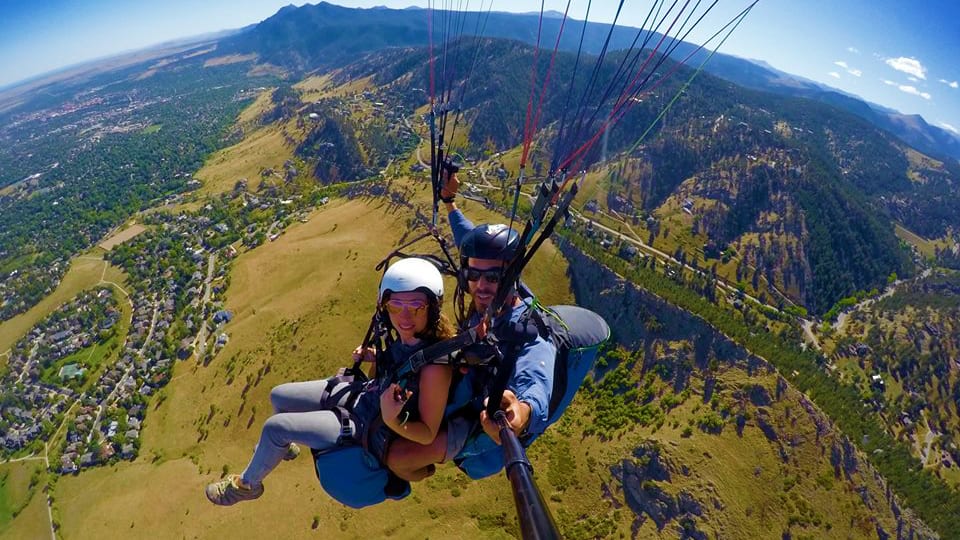 Details
Address: 1035 Utica Ave, Boulder, CO
Phone: 303-817-0803
Season: April through September