Boasting 100% mineral water in their hot spring amenities, Healing Waters Resort & Spa provides a relaxing getaway in downtown Pagosa Springs. With reasonably priced overnight accommodations on top of hot springs that are open to the general public, reservations are not required to visit.
In addition to the springs, guests can also enjoy an array of on-site massage services to help them unwind or participate in one of the weekly activities, like the Age Busters class which provides a low-impact activity for those with mobility concerns.
Natural Hot Spring Pools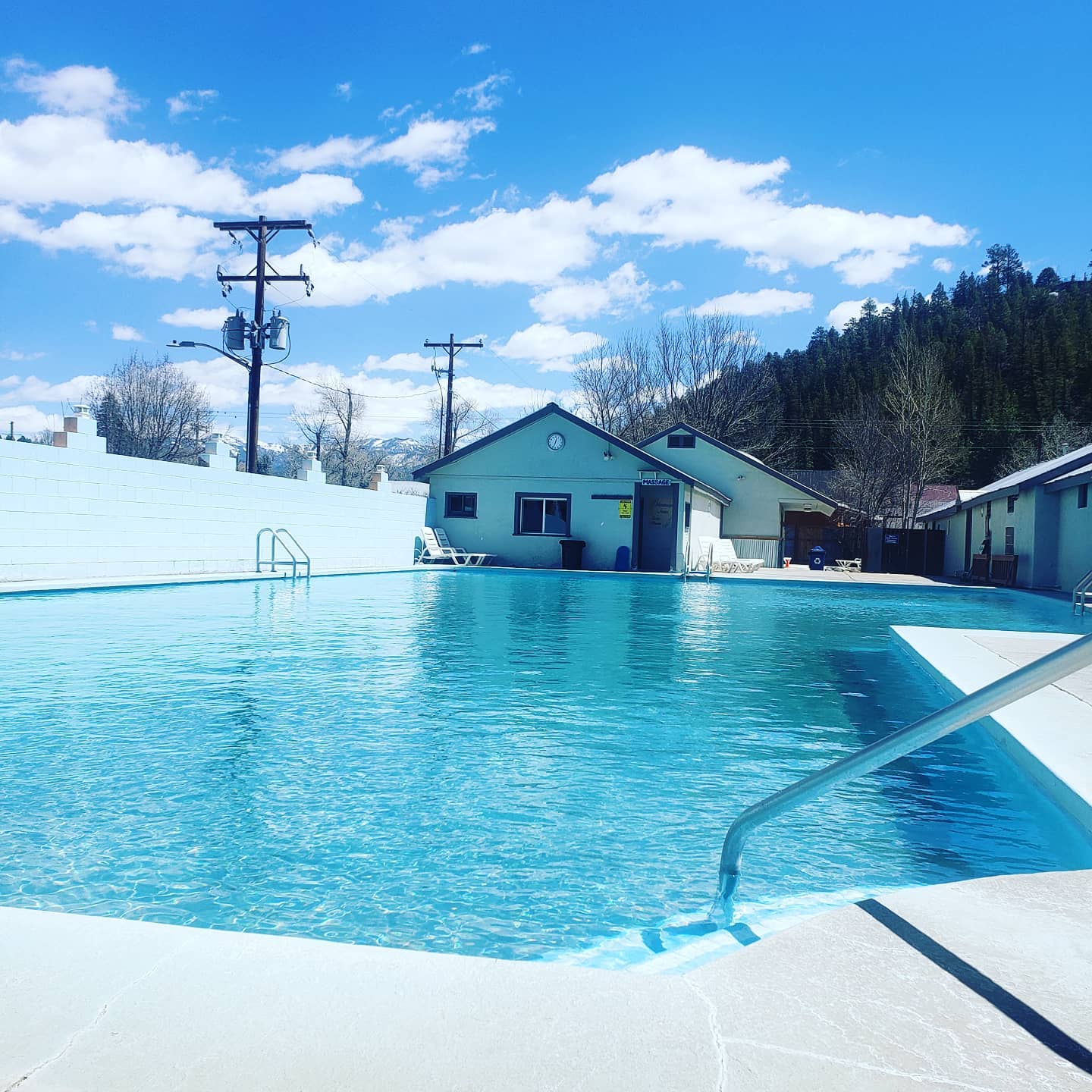 At Healing Waters Spa & Resort, guests can choose between a few soaking options while visiting. Outside, there's a large swimming pool and hot tub, while indoors, guests can spend time in the men's or women's hot baths.
All are filled with natural mineral springs water, sourced from Pagosa's deep aquifer. It's open daily from 8 am to 10 pm.
Open to individuals of all ages, children 2 and younger are required to wear swim diapers while those 16 and below must be accompanied by an adult. Hotel guests are given complimentary access to the pools while others will have to pay an entrance fee.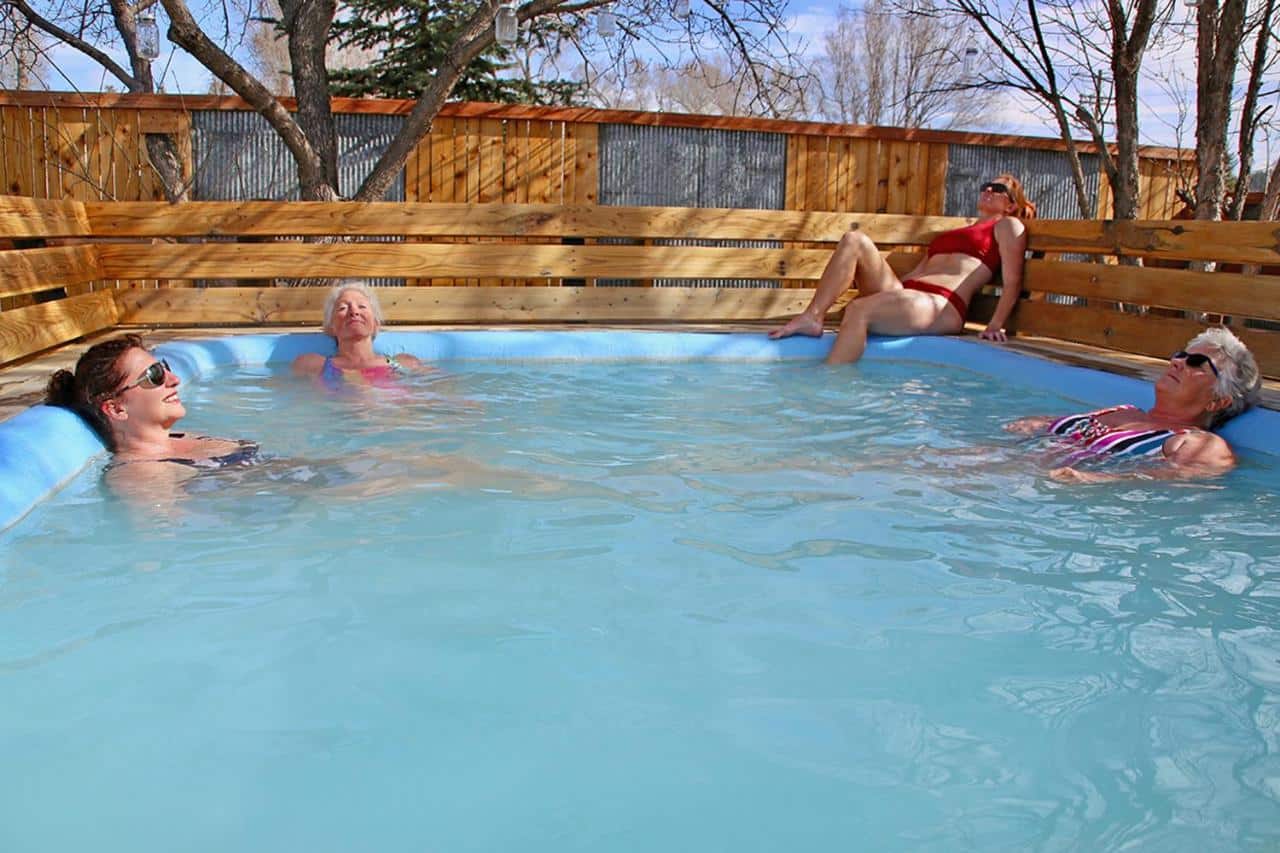 Offering discounts based on age as well as to first responders or military members, frequency cards, annual memberships, and punch passes are also available. Additionally, shower, towel, and bathing suit rentals are provided by Healing Waters Spa & Resort.
Massages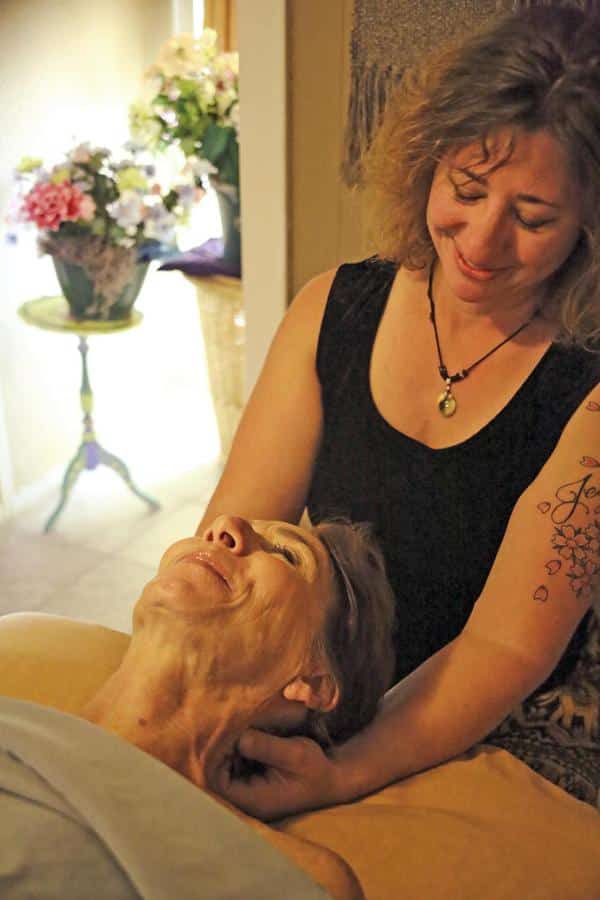 After enjoying some time in the hot spring pools, book a massage to really help you unwind. Requiring at least 30 minutes' notice, massages offered include deep tissue, therapeutic, acupressure, Cranio-sacral, raindrop technique, and Swedish as well as reflexology, prenatal, and couples. Add-ons like hot stones and essential oils are also available.
Designed specifically for you, massage therapists will adjust sessions to your specific needs. Similar to the hot springs, loyalty and frequency cards are offered for individuals who visit often.
Lodging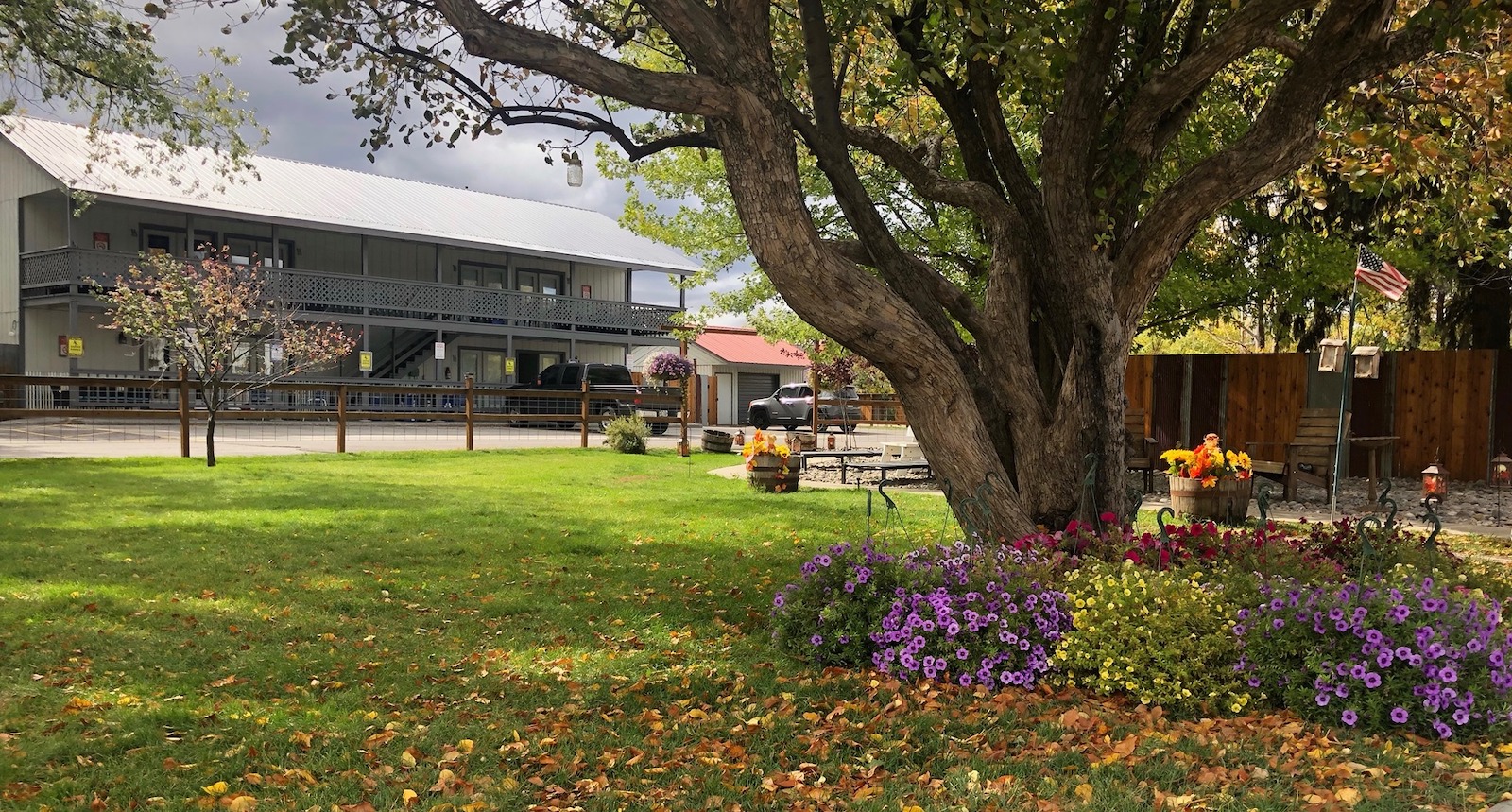 If you're considering staying at Healing Waters Resort & Spa overnight, you'll have multiple options to choose from based on your needs. Offering rooms, cabins, and suites, accommodations can host anywhere from 1 to 6 individuals.
Single Queen Room | 1-2 people | Queen bed and shower.
Double Queen Room | 2-4 people| Two queen beds, a mini-fridge, and a full bath.
Mini-Suite | 1-2 people | Queen bed with kitchenette, mini-fridge, microwave, and shower.
Suites | 1-2 people | One-bedroom unit with queen bed, living room, kitchenette, and shower.
King Suite | 1-2 people | One-bedroom unit with king bed, kitchenette, and shower.
Bunk House Suite | 1-6 people | A two-bedroom unit with a king bed in one room as well as a queen and twin bunk in the other room. Inside, there's a large bathroom with a shower, a living room, and a kitchen with a cooktop and fridge.
Cabins | Located in the back of the property, cabins have one bedroom with a queen and twin bunk bed. Sleeping 1 to 4 people, inside, there is a full kitchen, bathroom, and living room, and can sleep 1 to 4 people.
Check prices, availability or book Healing Waters Resort & Spa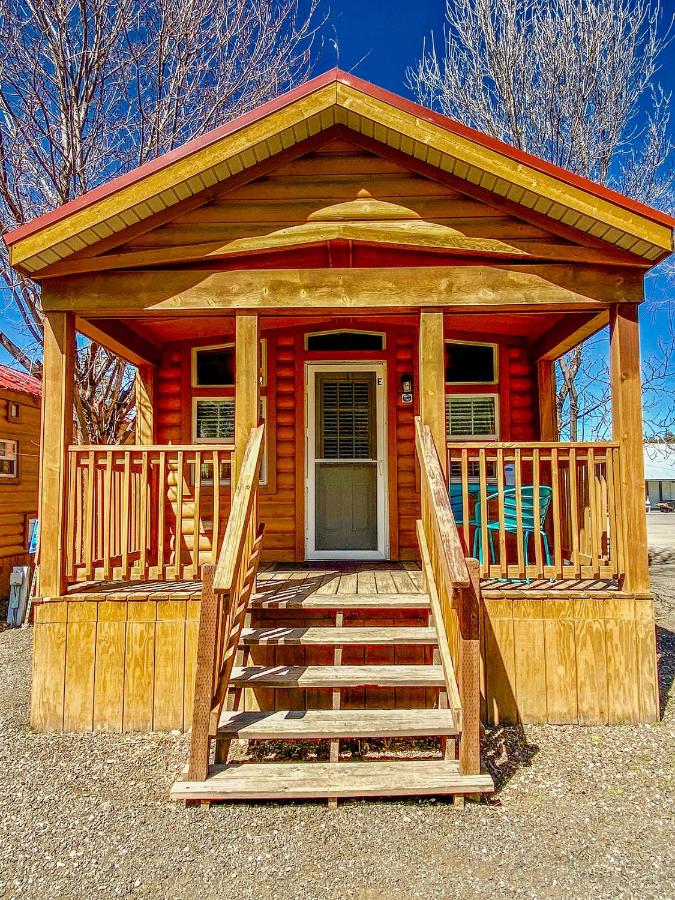 Details
Address: 17 Hot Springs Blvd, Pagosa Springs, CO 81147
Phone: 970-264-5910
Season: Year-round
Hours: Daily | 8 am – 10 pm (pools)
Clothing: Required
Website: pshotsprings.com

Latest in Healing Waters Resort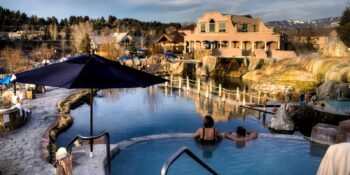 In Colorado's Rocky Mountains, hot springs go together with ski resorts like a cup of hot…