Tiny House Leadville offers nightly rentals all year long, with beautiful mountain vistas and fully-furnished accommodations. It's located one block off the main drag in historic downtown Leadville, within walking distance of all the terrific, dining, shopping, and entertainment.
All the tiny homes are hooked up to the grid, with traditional flush toilets, showers, electricity, and propane. Each apartment has a refrigerator, microwave, and coffee maker. Some accommodations provide air conditioning, flat-screen televisions, dining areas, and/or living rooms. Additionally, there is free Wi-Fi, soundproof walls, and an outdoor picnic area.
Tiny House Nightly Rentals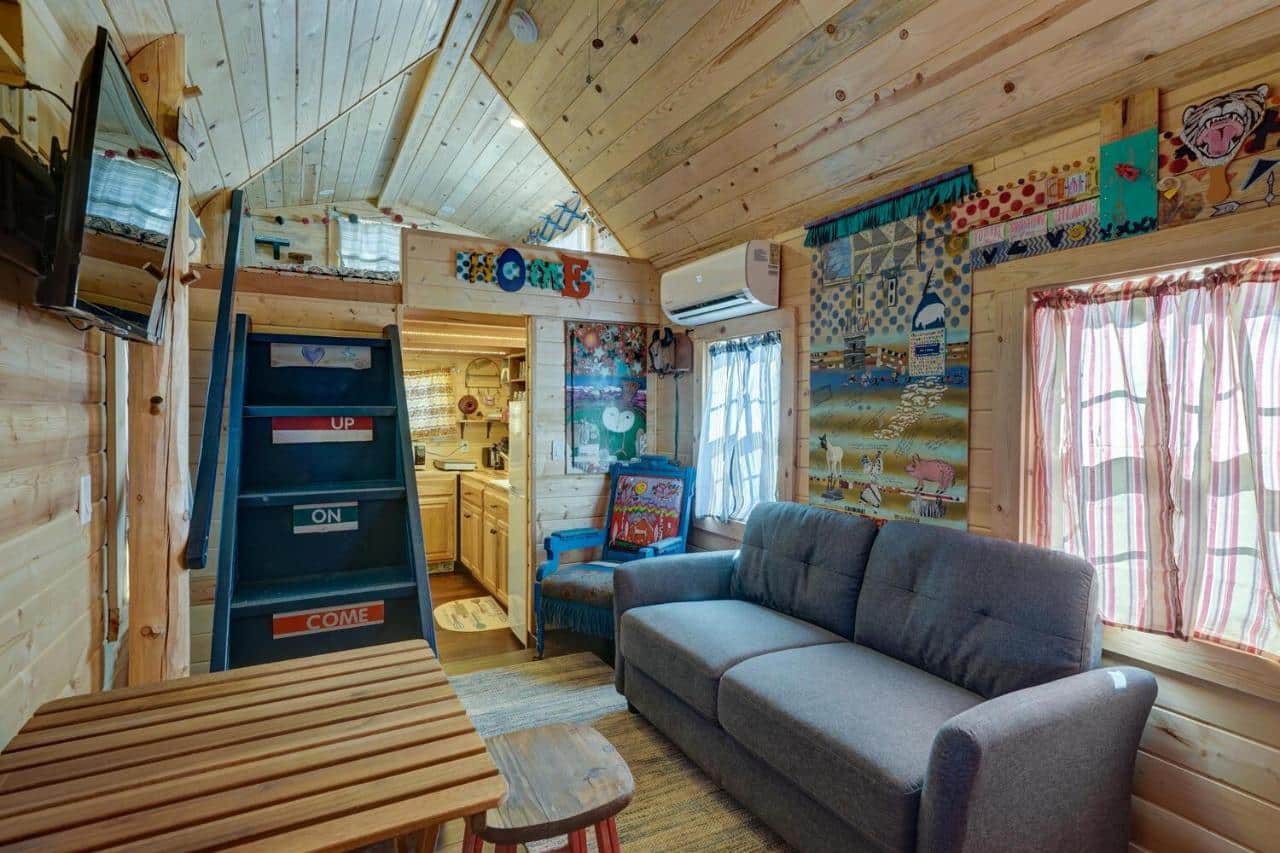 There are several unique cabins at Tiny House Leadville with varying numbers of beds. Each cabin has its own name, layout, and furnishings. Many feature the main bedroom as a loft bedroom, requiring the use of stairs/ladder, and will have a lower ceiling height. However, there are some with first-floor bedrooms as well.
Dog owners will be happy to know they have a few pet-friendly units to rent.
The rental options include:
Huckleberry – sleeps four
Martin – sleeps four
Jesse – sleeps four
Baby Doe – sleeps two
Duke – sleeps five
Aspen – sleeps three
Rudy – sleeps three
Oscar – sleeps five
Molly – sleeps four
Maverick – sleeps four
Destiny – sleeps two
Dragonfly – sleeps four
Tabor – sleeps four
Oakley – sleeps four
Marshall – four guest
There's a lot to see and do from your base camp in Leadville. Mount Elbert is 16 miles away and Summit County is less than 30 miles from the tiny homes.  Have a terrific time staying at Tiny House Leadville.
Check prices, availability or book Tiny House Leadville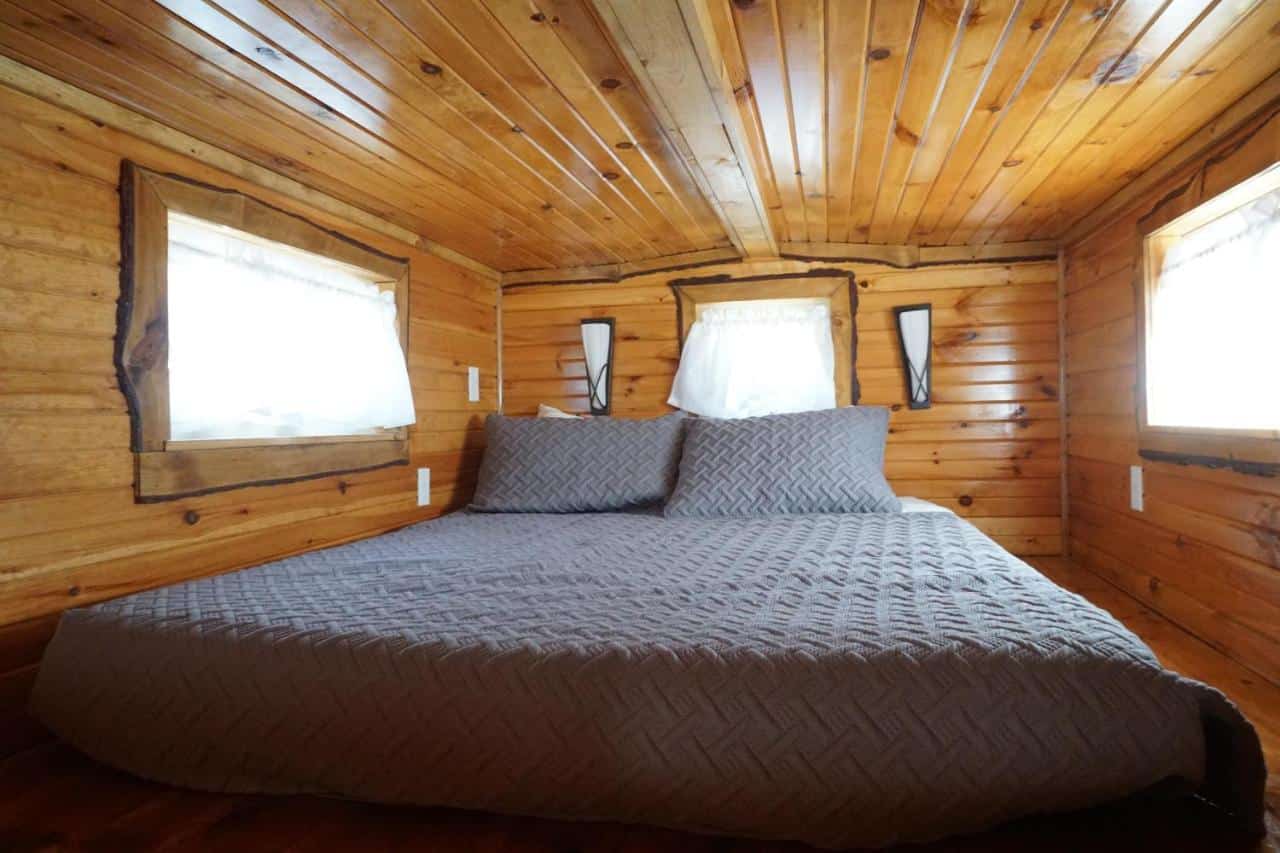 Details:
Address: 135 W 2nd St, Leadville, CO 80461
Phone: 719-486-3111
Season: Year-round
Pets: Yes, permitted in select units
Website: tinyhousevacation.gosiesta.com/…