Located less than a mile from the Steamboat Ski Resort, the Wyndham Vacation Resort is the perfect place to settle down and explore Steamboat's beautiful natural attractions. Thrill-seekers in the mood for skiing and snowboarding, along with couples hoping for a romantic getaway, will find solace in their secluded yet cozy rooms.
With spacious private accommodations large enough to house up to eight people, guests staying at the Wyndham are in for a treat. After long days of hitting the slopes and seeking out adventure in Steamboat's grand wilderness, travelers may unwind in one of their pools and hot tubs, or perhaps in one of the relaxing saunas.
Room Types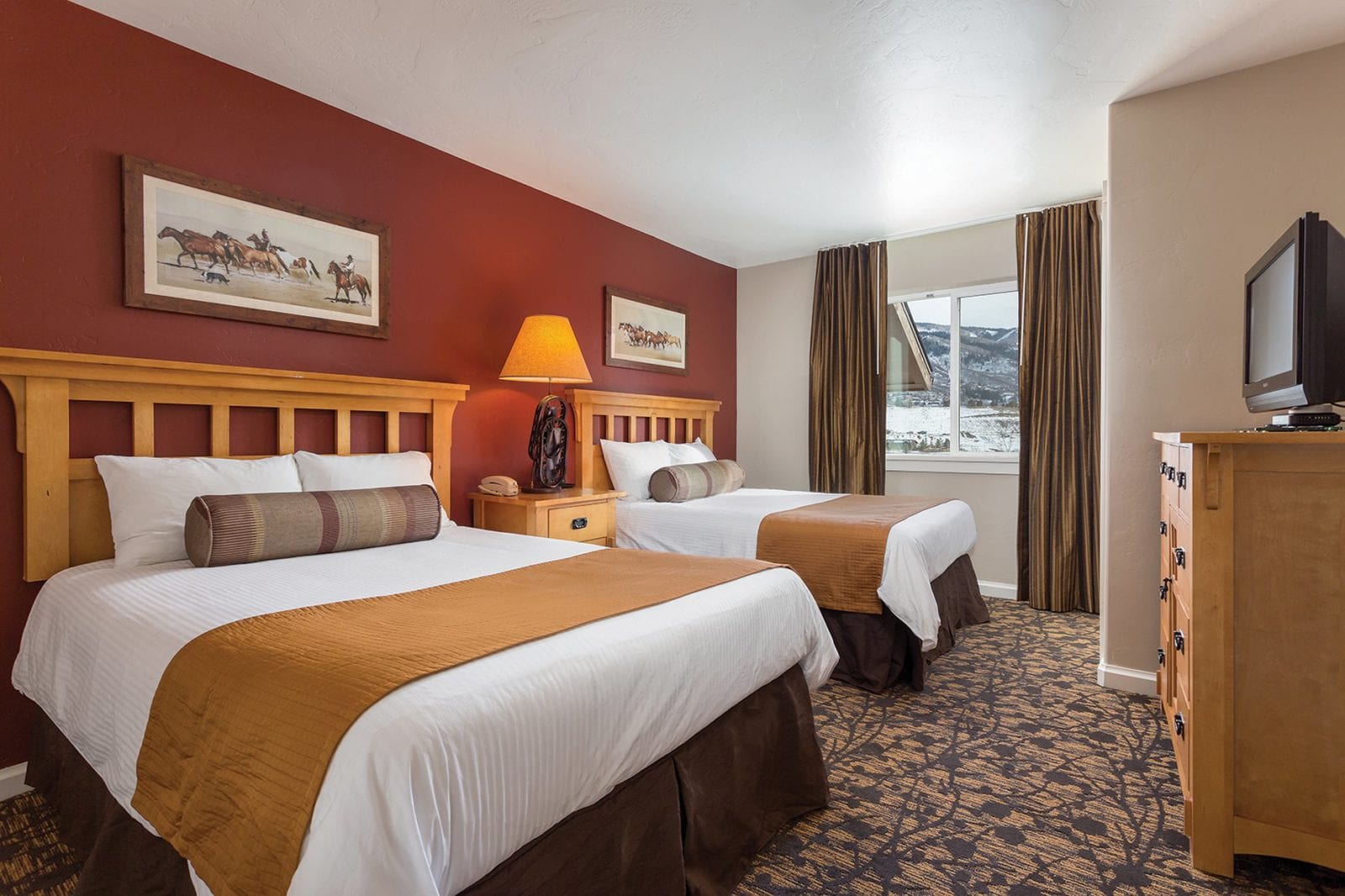 The Wyndham primarily provides three types of suites: one-bedroom, two-bedroom, and three-bedroom. All rooms range from 840 sq ft to 1,287 sq ft and come with separate living areas, a full kitchen, dining area, fireplace, private balcony, and a queen sleeper sofa. Additional amenities include a washer and dryer. Each type of suite can house six up to eight people, respectively.
Within each of the three suite types, there are deluxe, accessible, and presidential options.
Check prices, availability or book Club Wyndham Steamboat Springs
Amenities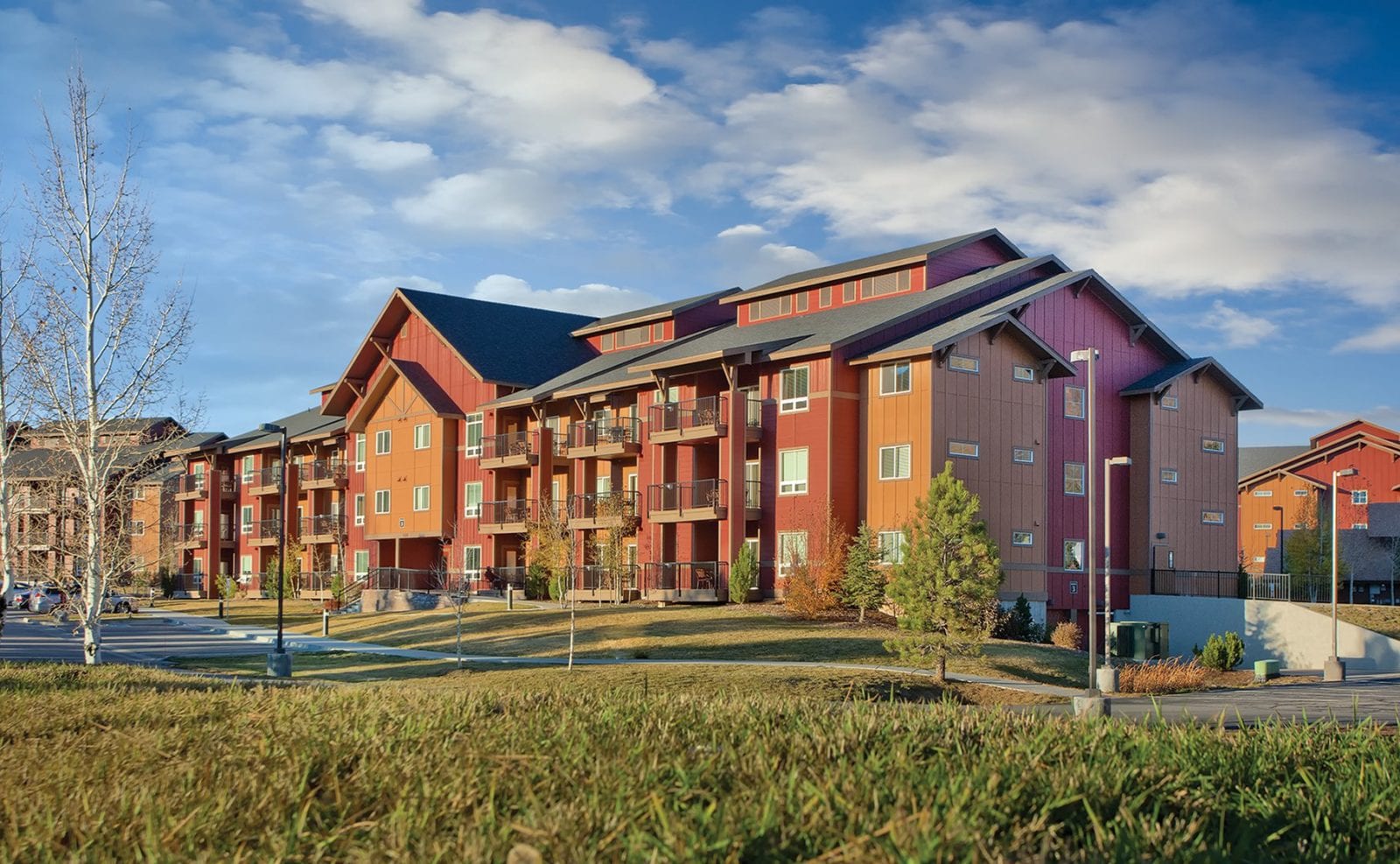 Guests at the Wyndham are granted access to the hotel's two outdoor pools, three outdoor hot tubs, an indoor pool, and sauna. Moreover, guests can also make use of their fitness center and picnic area where the hotel occasionally hosts barbecues and bonfires. They also provide complimentary parking.
In a family-friendly hotel, guests traveling with children may also keep their young ones entertained at the playground. They have a basketball court and game room, which offers billiards and movie rentals.
The hotel is located nearby some of Steamboat's best restaurants. From marvelous grilled steaks to fancy cocktails, a few of these said places include the Truffle Pig, the Rusted Porch, and Rex's American Grill and Bar, all of which are less than a mile away from Wyndham.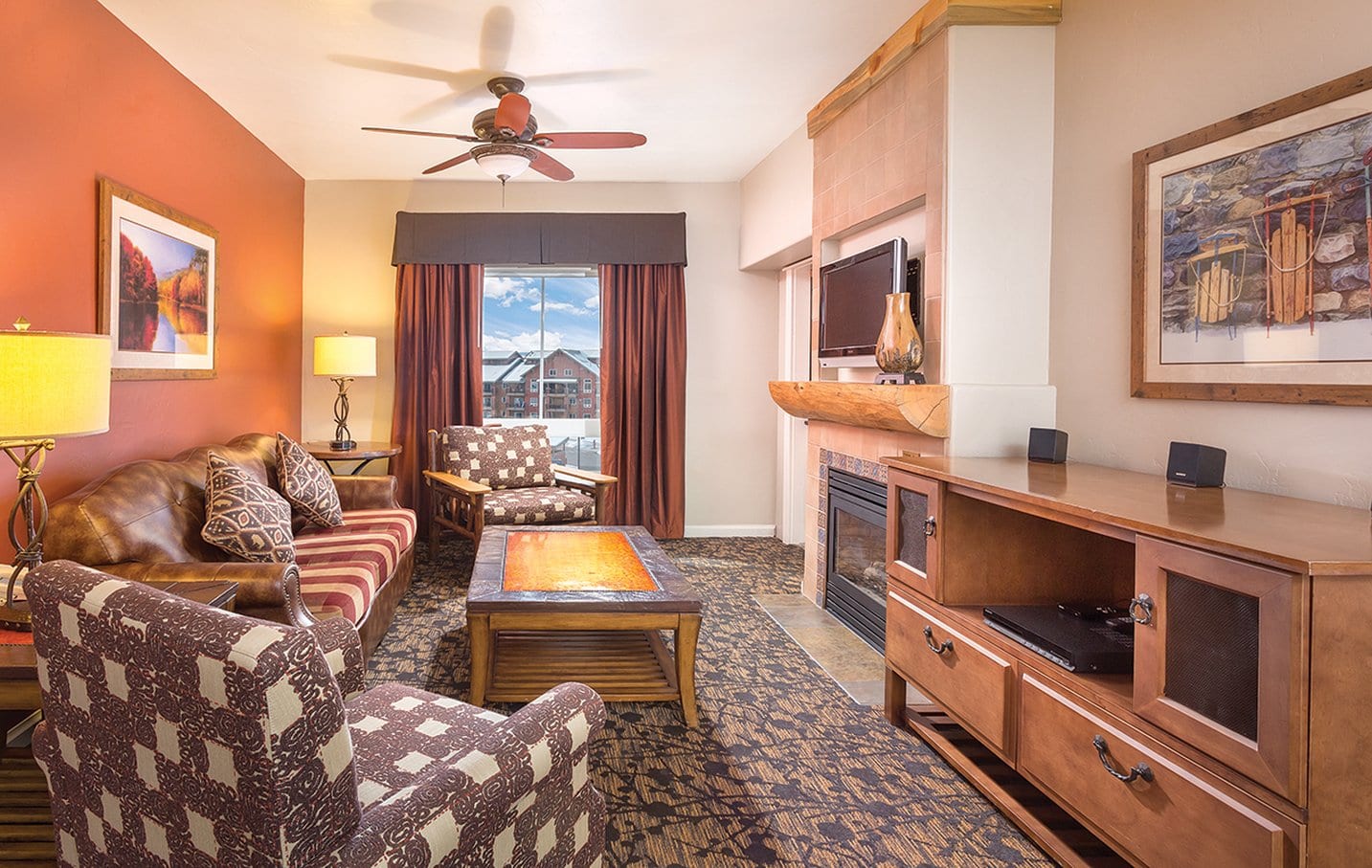 Details
Address: 900 Pine Grove Cir, Steamboat Springs, CO
Phone: 970-879-2931
Rating: 3-star
Website: clubwyndham.com…