Nestled amongst the historic and charming main street in the small town of Fowler is a true treat for wine lovers – the Fowler Wine Company. This boutique winery opened its doors in 2018 with a focus on making delicious sweet wines and a social gathering place for those who live there and those just passing through.
The young owner, Kristin Gutzeit, while still keeping her full-time job, made her dream of being a winemaker and winery owner come true with help from her mom and the community.
But it's not just the wine that makes this place unique, it's also the creative details that Kristin has brought to the tasting room. Building most everything by hand, including the tables, barn doors, and light fixtures, there is not one inch of this space that doesn't feel artfully inspired.
So, come on in and take a load off with a wine tasting and a space that will leave you feeling inspired.
Wines
Specializing in mostly sweet, country wines, or rather fruit-based wines, the Fowler Wine Company pours out wine flavors that include strawberry, peach, cherry, apple, and the latest – pumpkin. The wine is fermented, filtered, finished, and bottled all right there on-site.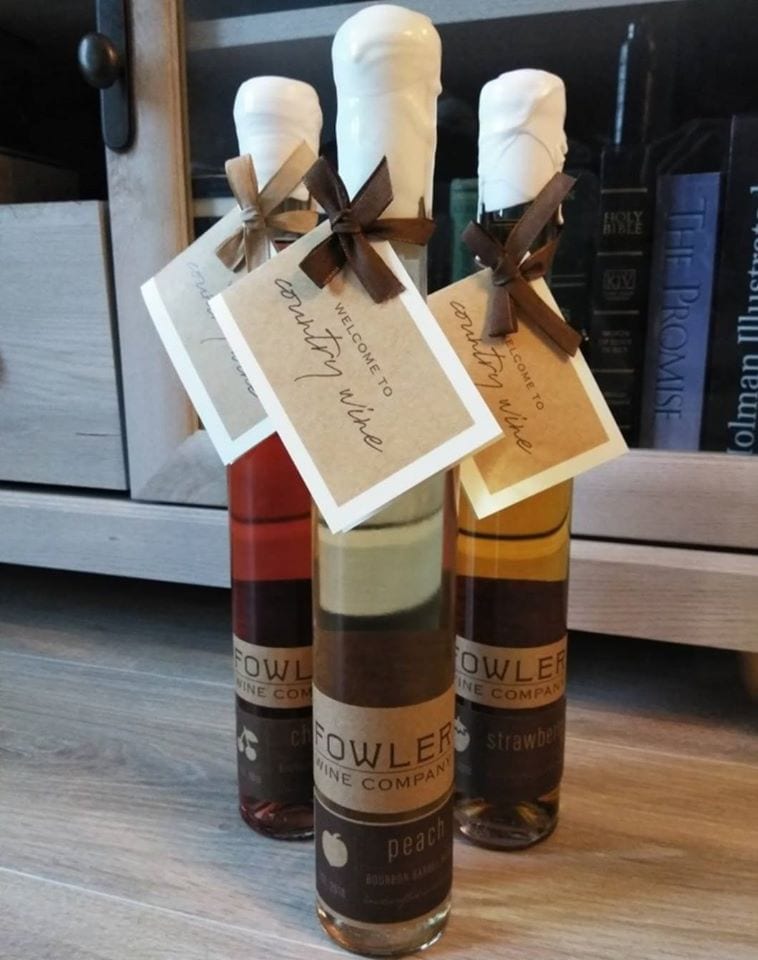 In an effort to help support local farmers, Fowler Wine Company uses local produce, when possible, from Fowler, Rocky Ford, La Junta, and Manzanola when making their fruit-based wines.
The winery plans to start production of red wines in the fall of 2020 to expand upon their staple country wines.
Tours & wine tastings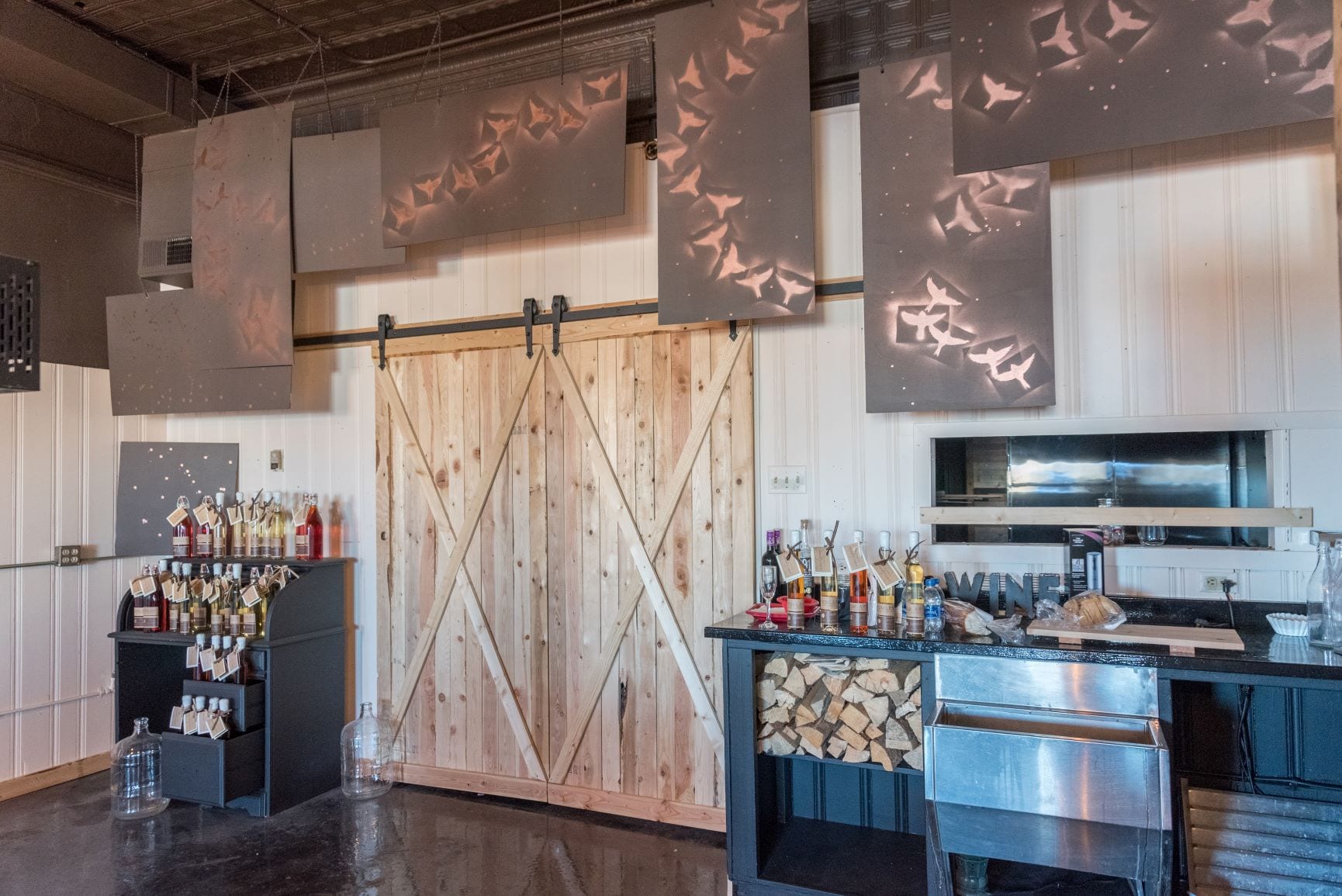 Wine tastings, for now, are available by appointment and through their hosted wine tasting events. Email at kristingutzeit@gmail.com for available appointments.
Events
Connected to the tasting room is the owner's mother's quilt store. In conjunction with that space and the tasting room, Fowler Wine Company offers a variety of events. Find events such as paint and sip wine classes with future plans of offering yoga and wine classes.
Details
Address: 122 E. Cranston Ave, Fowler, CO 80139
Phone: 857 – 636 – 0432
Website: fowlerwinecompany.com