Dealing with traction in the winter months of Colorado is often times challenging. The active lifestyles of most Coloradoans does not permit for downtime, even in the winter months you will see people out running and walking in the snow. Named after the Tibetan Yak, Yaktrax gives you superior confidence on snow and ice.
Yaktrax produces six difference ice traction devices for your shoes. Each is lightweight and capable of improving your grip.
Recently, we were given a couple pairs of YakTrax to try out and give a review on.
Yaktrax Pro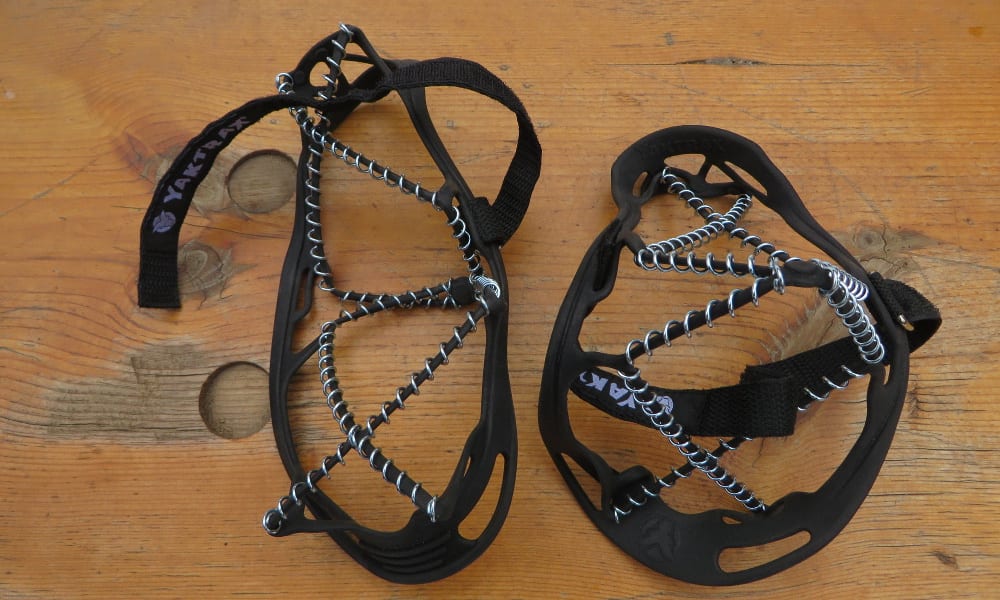 The Yaktrax Pro ($30 retail) are ideal for all around winter use. Andrew reviews this pair below:
As a Denver native and dog lover my love for the outdoors does not dwindle in the winter. My dogs need a healthy dose of exercise to stay healthy so any given weekend you will find me out on the trails.

In my pursuit to stay upright I tried a pair of YakTrak Pro series. The everyman's YakTrax that is built for walking on packed snow or ice as is typically the conditions on most trails. The YakTrax fits easily over your shoe and has a strap that goes over the bridge of your foot to ensure a snug fit. Traction comes from a spring like metal coil that forms a diamond pattern under foot. This design of rubber and coil makes for a light carrying option if your path has a paved dry section.

During my 3.5 miles on the trail I never fell and limited the times I slipped on the snow and ice. The YakTrak is very responsive on hills and you get a sense of stability that you otherwise wouldn't when walking in your hiking shoes. The YakTrak is ideal for packed powder, ice, and sludge. When wearing these in thick powder the snow tends to build up and you add unwanted weight and the walking becomes labored. Wearing the YakTrak's on pavement will ensure for a quick trip back to the store to buy another pair so keep it on the snow.

If you are looking to enhance your winter workouts, keep the dogs healthy, or want to feel safe walking around town after the last snowstorm then the YakTrak pro could be right for you.
Yaktrax Run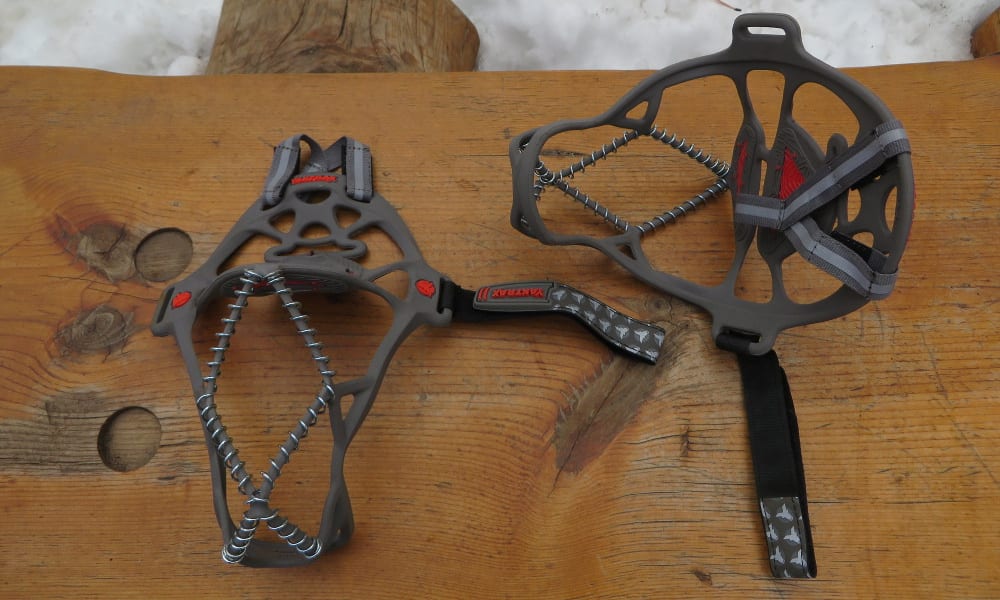 The Yaktrax Run are specifically designed for use with running shoes. They run $40 retail. I review them below.
After recently trying the YakTrax Run out in Evergreen, I'd say they're worth having a pair if you plan on running on snow/ice. They feature a combination of coils and removable spikes, as well as an anatomic right/left design.

The Yaktrax Run are very easy to get on and off and fold up nicely to fit in your pocket. They feel natural on your feet while running, and you can barely tell they're on. I took them on a short 2 mile run and they stayed in place the whole time. The added traction was definitely noticeable on the packed powder trail.

The removable spikes aren't super easy to remove, so it's probably not a feature you would use. After reading a few reviews online, it seems a minority of people had problems with the studs durability. I can't speak on this since I haven't put in the miles yet, but they do sell replacement spikes for around $10 (although every place online seems to be sold out – not sure what to make of that).

I would only use them if your route is on packed snow and ice, because they'd probably wear out quickly on dry pavement. If you're running on roads, I wouldn't take them out unless there's adequate snow coverage.

The biggest advantage I find with these is their weight, or lack there of. You really don't notice they're on, unless you're on bare asphalt. But even then, the short cleats don't cause discomfort (they just make you cringe at the thought of damaging them).

Overall, if you plan on running on packed snow and ice, get a pair of YakTrax Run. If you're not doing a lot of running, stick with the YakTrax Pro. Both are worth having the peace of mind, especially for something that takes up very little space.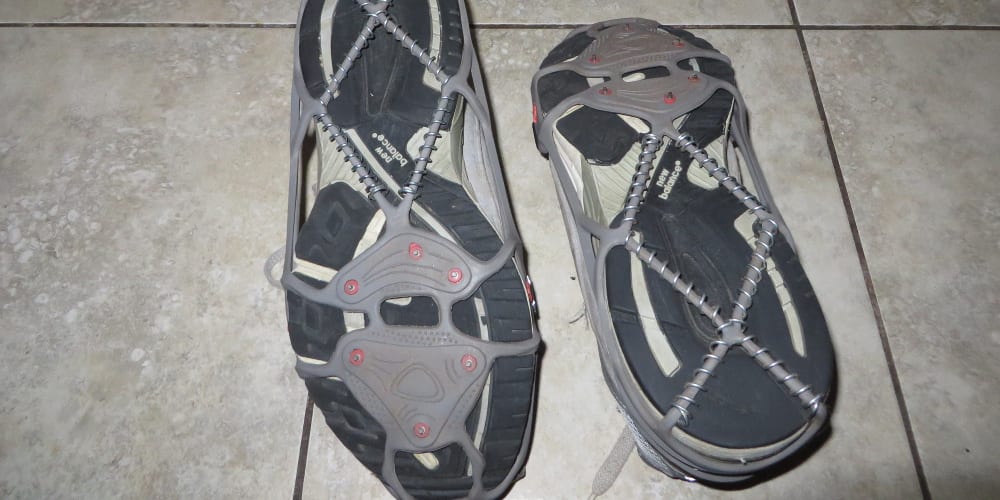 Other pairs of Yaktrax are:

Have you tried any ice traction devices that work well? Please share with any below.