This legendary massacre site is where mountain guide Alferd Packer supposedly resorted to cannibalism during a harsh winter trip in 1874. The site is located just outside of Lake City in the San Juan Mountains in southwest Colorado. The nearby museum showcasing memorabilia from the massacre makes it worth a day's visit.
History
In 1874, Alfred Packer guided five men from Salt Lake City to the Los Pinots Agency near what is today Gunnison, Colorado. The men wanted to explore the mountains for gold, as was common during this time period. Though they were advised that making it through the mountains during the severe winter weather would be nearly impossible, they were determined to make the trip.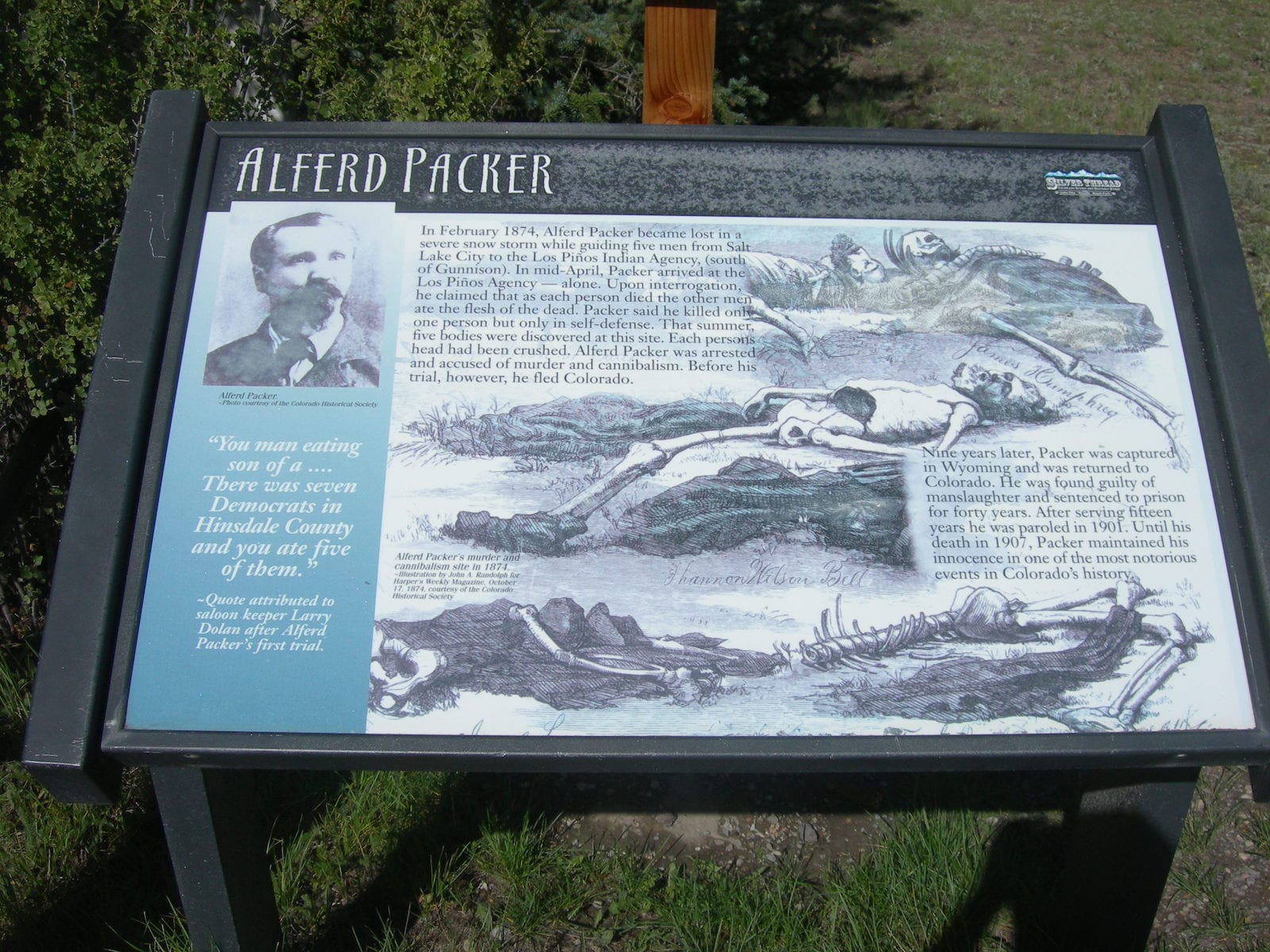 Months later when Packer arrived in Los Pinots Agency alone in and with his clients' belongings and cash, he told others he had been abandoned by the others. Later he would confess to being forced to cannibalism as the party got lost in a storm and soon without any food. He shared how in order to survive he ate the flesh of his companions after each one died and to having killed the last surviving explorer in self-defense.
Later that summer, the five bodies were found at the massacre site and there was evidence that their skulls had been crushed while they were sleeping. After being accused of murder, Packer fled Los Pinots Agency and managed to hide from authorities for nine years.
He was returned to Lake City to be tried for his crimes after being captured in Wyoming. He was found guilt and sentenced to death. However, the verdict was dropped and Parker received a retrial in 1886 in Gunnison. He was again found guilty of murder and sentenced to 40 years in prison for five counts of voluntary manslaughter.
The governor pardoned him in 1901. Just six years later, he died and was buried in Littleton. Never actually found guilty of cannibalism, Packer is known today as the Colorado Cannibal.
1993 Cannibal! The Musical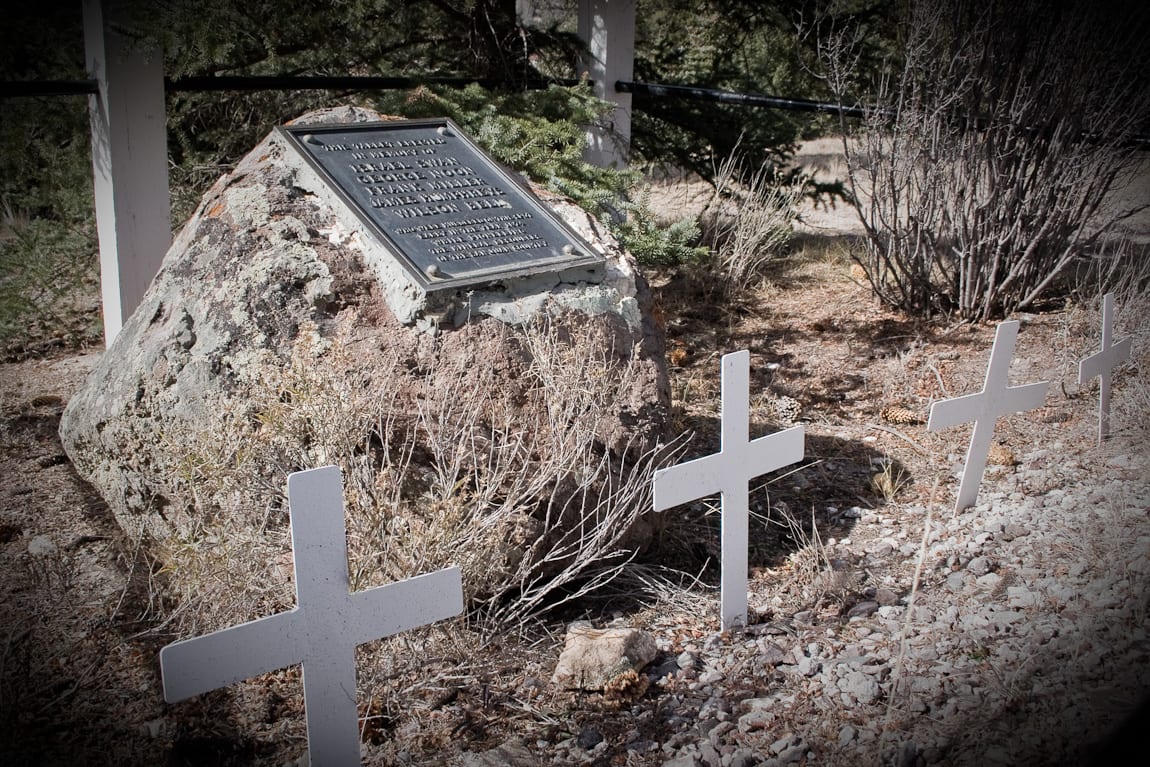 The 1993 Cannibal! The Musical was based on the Packer story. The musical was directed and produced by Colorado native and co-creator of South Park Trey Parker.
Today, you can visit the site where the massacre occurred. Though there is not much to see other than a marker stone honoring the victims, the Hinsdale County Museum is nearby. Also at the Massacre Site, a white cross lays at the entrance to the site at the spot where Lake City's Sheriff Coursey was murdered by outlaws in 1994.
The museum is home to a collection of Alfred Packer memorabilia, including a victim's skull fragment. It also hosts ghost tours, cannibal tours, and all kinds of historical lectures. It is open between Memorial and Labor Day from 10am to 5pm Monday through Saturday and 1pm to 4:30 pm on Sunday.
The site can be reached from downtown Lake City by heading south on CO-149 for three miles. After passing a left veer in the road and crossing a small bridge, visitors will find the sign for the Alferd Packer Massacre Site. The site is just past a house on the left.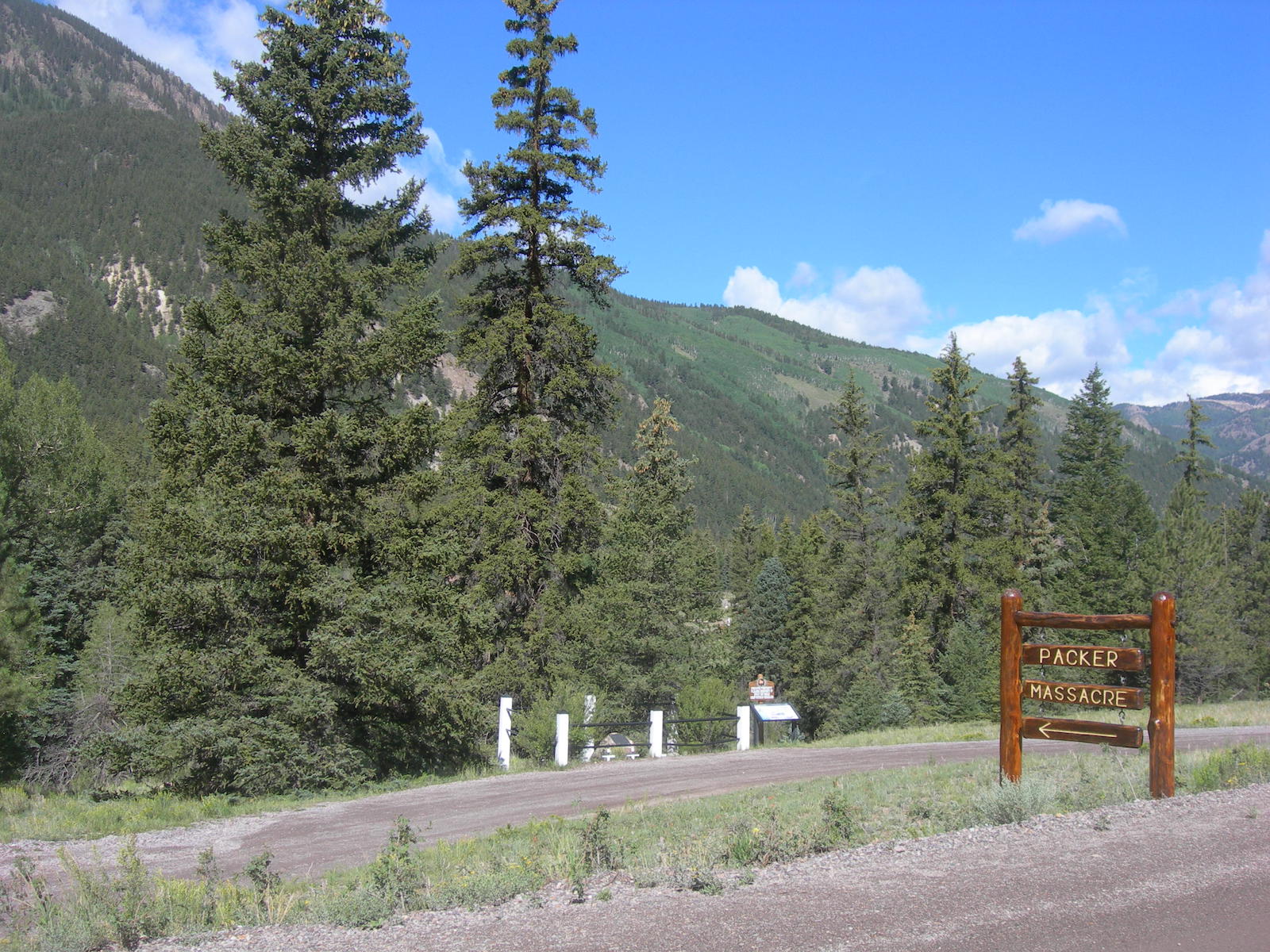 Details
Address: 2175 CO-149, Lake City, CO 81235
Season: Year round