Open every summer for family fun, events, reunions, parties, and more, the Amaze'n Steamboat Family Fun Park is a longstanding, family-friendly attraction in Steamboat Springs. Since 1996, the Fun Park has offered games, activities, and attractions centered around its namesake maze in a well-maintained facility with helpful staff onsite.
Attractions and Activities
As one of the most inexpensive things to do in Steamboat Springs, the Amaze'n Steamboat Family Fun Park has a wide variety of activities, focused on kid-friendly fun. To enjoy the attractions, purchases can be made for single activities or a full day's worth of fun.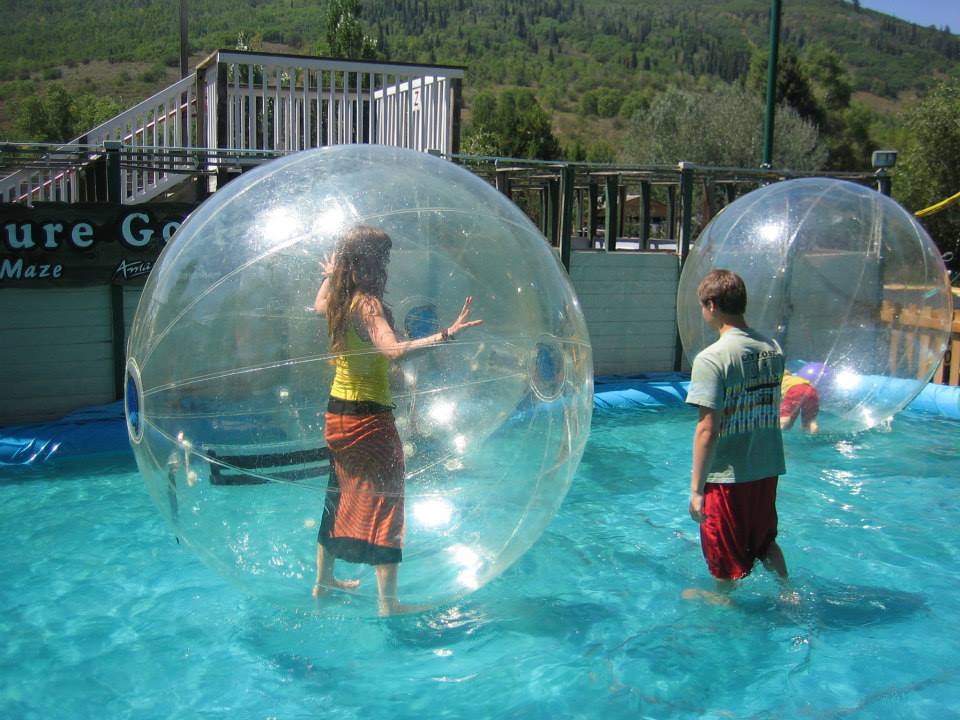 In addition to the giant human labyrinth, kids of all ages can enjoy miniature golf, laser tag, shoot n' shower basketball, water walking balls, gemstone panning, and other activities. The park is also filled with opportunities to shoot water guns, win prizes, and participate in friendly competitions.
What to Know Before You Go
Located behind the Steamboat Springs Chamber Visitor Center, the Amaze'n Steamboat Family Fun Park is located on the west side of Highway 40 (South Lincoln Ave) near the confluence of Fish Creek and the Yampa River. The facility is wheelchair accessible, and the entrance and parking lot can be found on the south side of Anglers Drive, just off of the highway.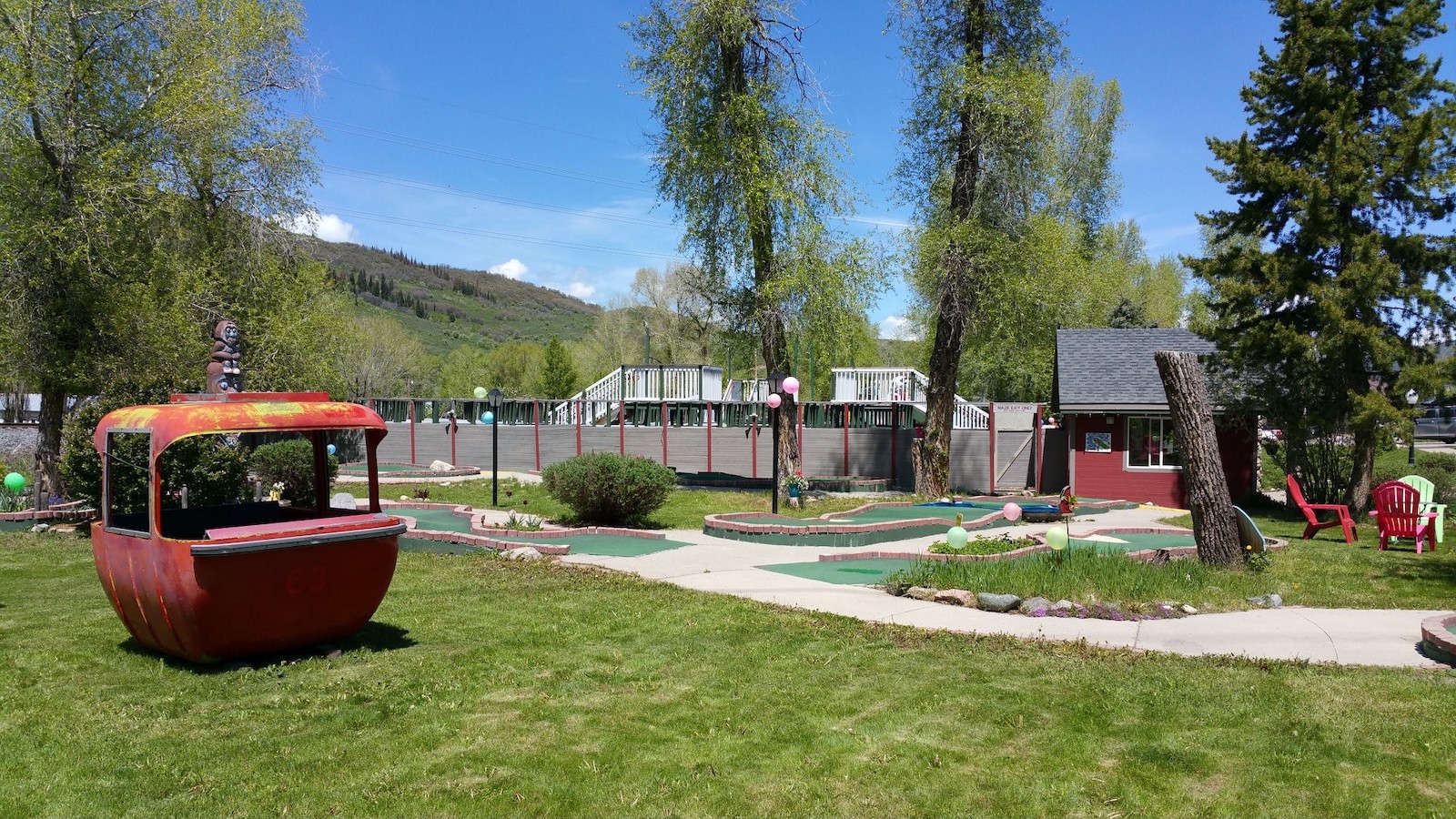 As a true "park," it's not uncommon for visitors to encounter birds and other small animals within the grounds, including squirrels, woodpeckers, and even the occasional skunk. The park is thoughtfully laid out with many trees, flowers, and sitting areas both in the shade and sun.
Annual opening and closing dates may vary, but the park is generally open daily from May to late September.
Details
Address: 125 Anglers Dr, Steamboat Springs, CO 80487
Phone: 970-870-8682
Hours: 11:00 AM to 5:00 PM
Season: Summer, May to September
Cost: Various prices for adults, children, and groups, with single activity tickets, package deals, day rates, and season passes available.
Website: amazensteamboat.com