[Astor House in Golden, CO. Photo:
Jimmy Emerson, DVM
]The Astor House is a historic former hotel and museum located on 12th Street in Golden, Colorado. It was built in 1867, when Golden was capital of the Territory of Colorado.
The Astor House served continuously as a boarding a house for over a hundred years, serving everyone from miners to students to lawmakers. The building was scheduled to be demolished and turned into a parking lot, but citizens rallied together and founded the Golden Landmarks Association to save it. It officially opened as a museum in 1972, and has undergone numerous renovations and upgrades since then.
Commissioned by Seth Lake, a pioneering hotelier in the area, it was built of distinctive, locally quarried sandstone. The finest hotel in Golden at the time, it served patrons from all walks of life, including Territorial legislators, who met in a building nearby. It was the only hotel in Golden not to serve alcohol, as Lake was a devout Baptist and believer in temperance who would not sanction drinking on his property.
The Astor House was home to one of the first bathtubs in Golden. This served to attract tired and grimy travelers willing to pay twenty-five cents for a hot bath. The tub can still be seen inside the house. It also contains an original rope bed and many other antique furnishings that paint a picture of life in the early twentieth century.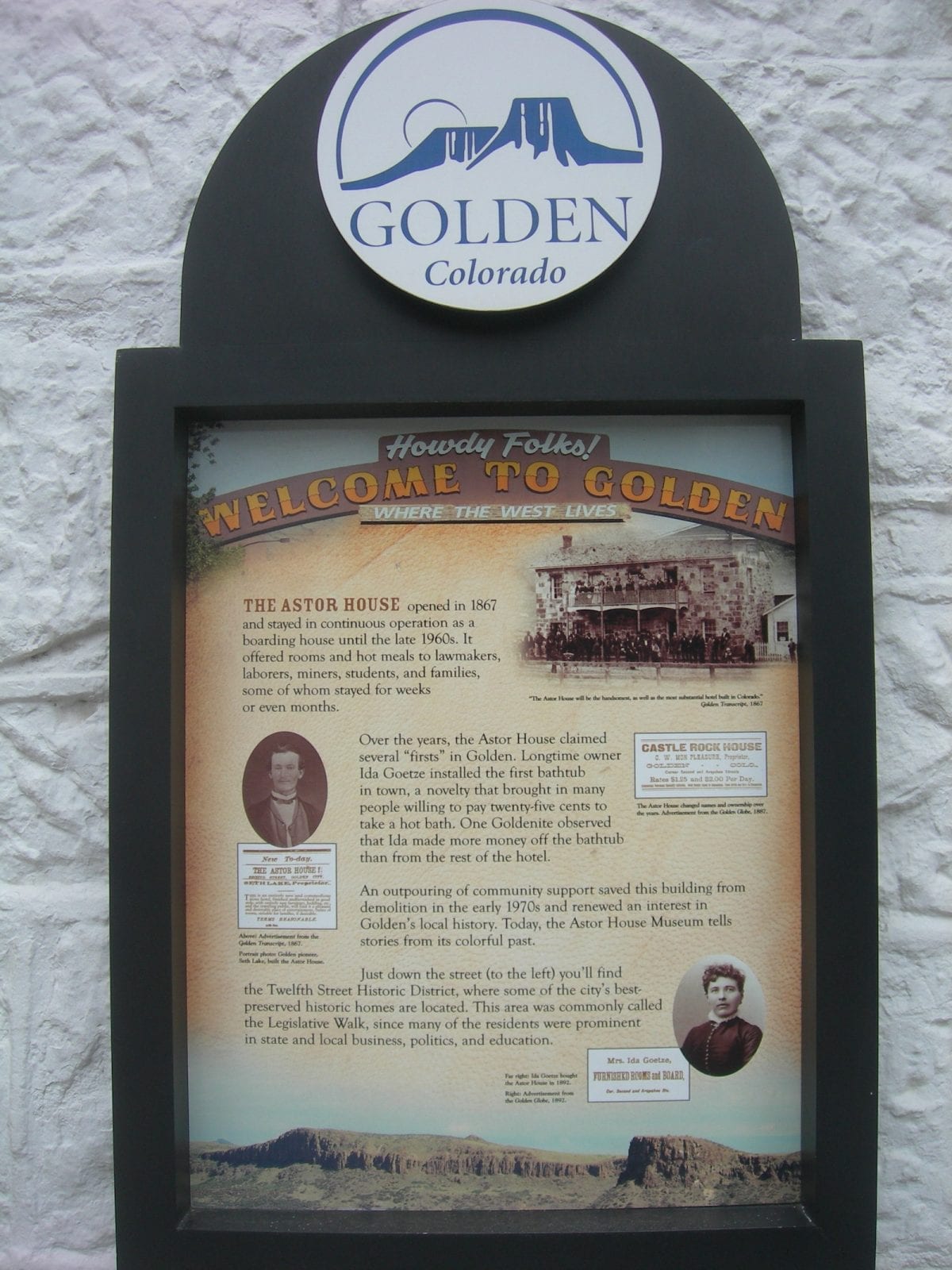 The Astor House is currently closed to the public for historic rehabilitation. The City of Golden concluded that it needed a makeover, and is considering repurposing it into city administrative space, a Colorado Beer museum, or something else entirely based on ideas submitted by the public.
Details
Address: 822 12th St, Golden, CO 80401
Phone: 303-278-3557
Season: Closed
Website: goldenhistory.org