Unfortunately, Hanh's Peak Roadhouse has closed. They changed ownership and rebranded to Steamboat Lake Outpost.
---
Tucked away north of Steamboat Springs, Hahn's Peak Roadhouse used to feature a variety of summer and winter activities, including ATV and snowmobile rentals, as well as a large restaurant. It was another gem that was surely worth one's time and journey off the beaten path.
Perfectly situated for a variety of outdoor mountain activities, winter at Clark offers spectacular views and a relaxing experience within the wilderness. It was owned by Carroll and Darren Zamzow, and was always ready to satisfy all of its guests all days of the week.
Hahns Peak Village is located about an hour north of Steamboat Ski Resort. It had been open year-round for lunch and dinner, and the Hanh's Peak Roadhouse was known throughout the Yampa Valley for live music every Saturday night, with local and national acts, ranging from blues and rock to country and bluegrass.
The Roadhouse also rented out hotel rooms, one-bedroom cabins, loft cabins, and two-bedroom cabins throughout the year. Six RV parking spots were available with electric service only. Summer fun included wagon rides, horseback riding, and ATV rentals. In the winter folks enjoyed snowmobiling, horseback rides, and sleigh rides.
Courtesy transportation was provided for all the winter activities from Steamboat's Gondola Transit Center. It was recommended to dress warmly for winter fun, with gloves, goggles, ski pants and jacket, and waterproof boots. Reservations were recommended.
Snowmobile Rentals
Guests would choose between four and eight-hour unguided snowmobile sessions. Helmets and gas were provided. Access to Steamboat Lake and Routt National Forest was available just outside the Roadhouse door. You had t be 21+ and have a valid driver's license in order to rent a sled.
Shorter two-hour guided tours were offered three times daily throughout the winter. Drivers had to be 16+ with a valid driver's license. You could also take an afternoon tour that was followed by a cozy three-course dinner in the lodge. Or combine a one-hour guided snowmobile tour with a one-hour horseback ride.
Horseback Riding
Year-round you could ride horses through beautiful Routt County. During winter, guests had the option of combining a one-hour horseback trip with an hour-long dash on a snowmobile. Then followed it with a warm lunch or dinner. Or they just took the hour-long horseback trek.
Summer horseback rides included longer options of an hour, two hours, or three to four hours. Shorter trips departed several times a day, with only one three-four trip leaving at 9 am. Riders had to be at least six years old. Just like in the winter, you could combine a trot with a three-course dinner. Pony rides were available for kids.
Sleigh Rides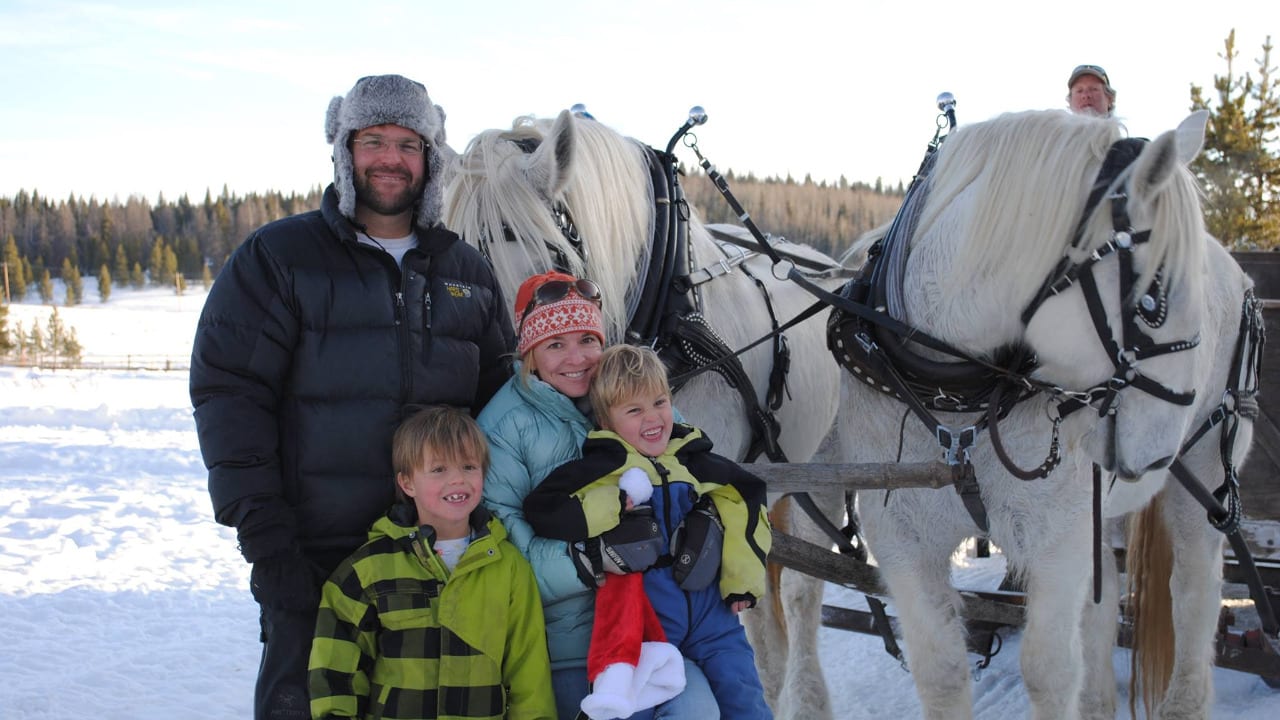 There's not much as peaceful and charming as a sleigh ride in Colorado. Options included a Soup & Sleigh, Hot Cocoa Sleigh, or Sleigh Ride Dinner. Each was as it sounds and began with a 45-minute sleigh ride. The first two trips included onboard soup or hot cocoa and departed once daily at noon. Two dinner rides were offered each evening, followed by a three-course supper.
Depending on your needs, there were two tours running at 11:30 am and 3:00 pm. Riders had to be 6 years old. All the beautiful horses had been trained well. Kids were even free of charge!
The atmosphere was truly amazing, and every company staff treated their guests like their close-knit family. It was sure to exceed everyone's expectations.
Wagon Rides
Ditching the sleigh for a wagon, kept the fun rolling on in Hahns Peak, long after the snow melted. You could take a scenic wagon ride over to Steamboat Lake before returning to the Roadhouse, with an option to combine it with a three-course dinner.
ATV Rentals
Or take a guided tour into the heart of the Routt National Forest. Drivers had to be 16+ with a valid driver's license to operate an ATV or Ranger. If you wanted to ditch the guide, you could rent an ATV or Ranger and go out exploring on your own. You had to be 25 years old with a valid driver's license. It was recommended to wear pants and closed-toe shoes.
Dining
Hahn's was also well-known due to its onsite restaurant, the Road House Grill, which had an immense menu that offered awesome American dishes with generous portions and had a full bar for booze lovers. Cabins and hotel rooms were available for overnighters too. There was also a general store and some gas pumps.
Visit the newer Steamboat Lake Outpost the next time you visit Steamboat Springs.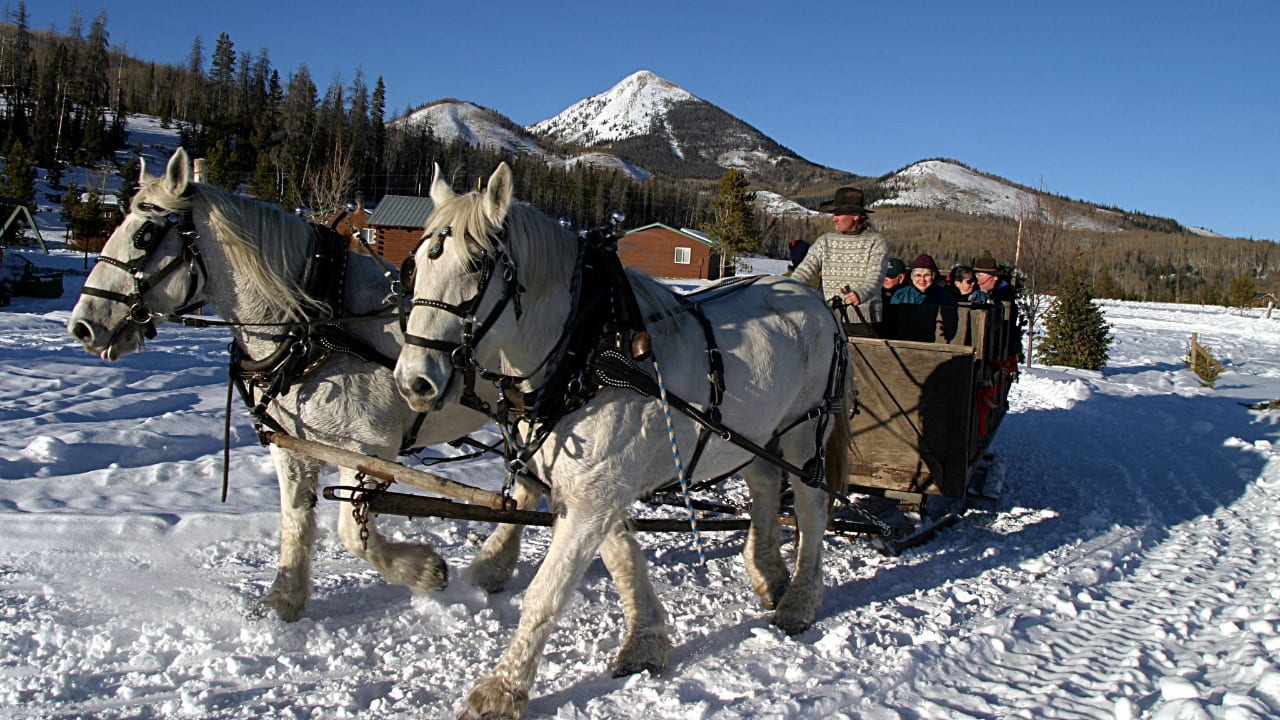 Details
Address: 60880 County Rd 129, Clark, CO
Season: CLOSED