Ivanhoe Lake is a small, natural body of water in the White River National Forest, located on the west side of the continental divide, near Leadville, Colorado. Sitting at an elevation of 10,988 feet above sea level along a rough dirt road, Ivanhoe Lake is only accessible by foot, bicycle, horseback, or a 4WD vehicle with high clearance.
To reach Ivanhoe Lake, travelers must head 15 miles west of Leadville, past Turquoise Lake and over Hagerman Pass. After the pass, there is a sharp left turn on Ivanhoe Lake Rd which follows Ivanhoe Creek to the lake in about 2 miles.
Road access to Ivanhoe Lake typically opens in May of each year and closes after the first large snowfall in mid to late fall. Snow may still be present on top of the pass as late as July.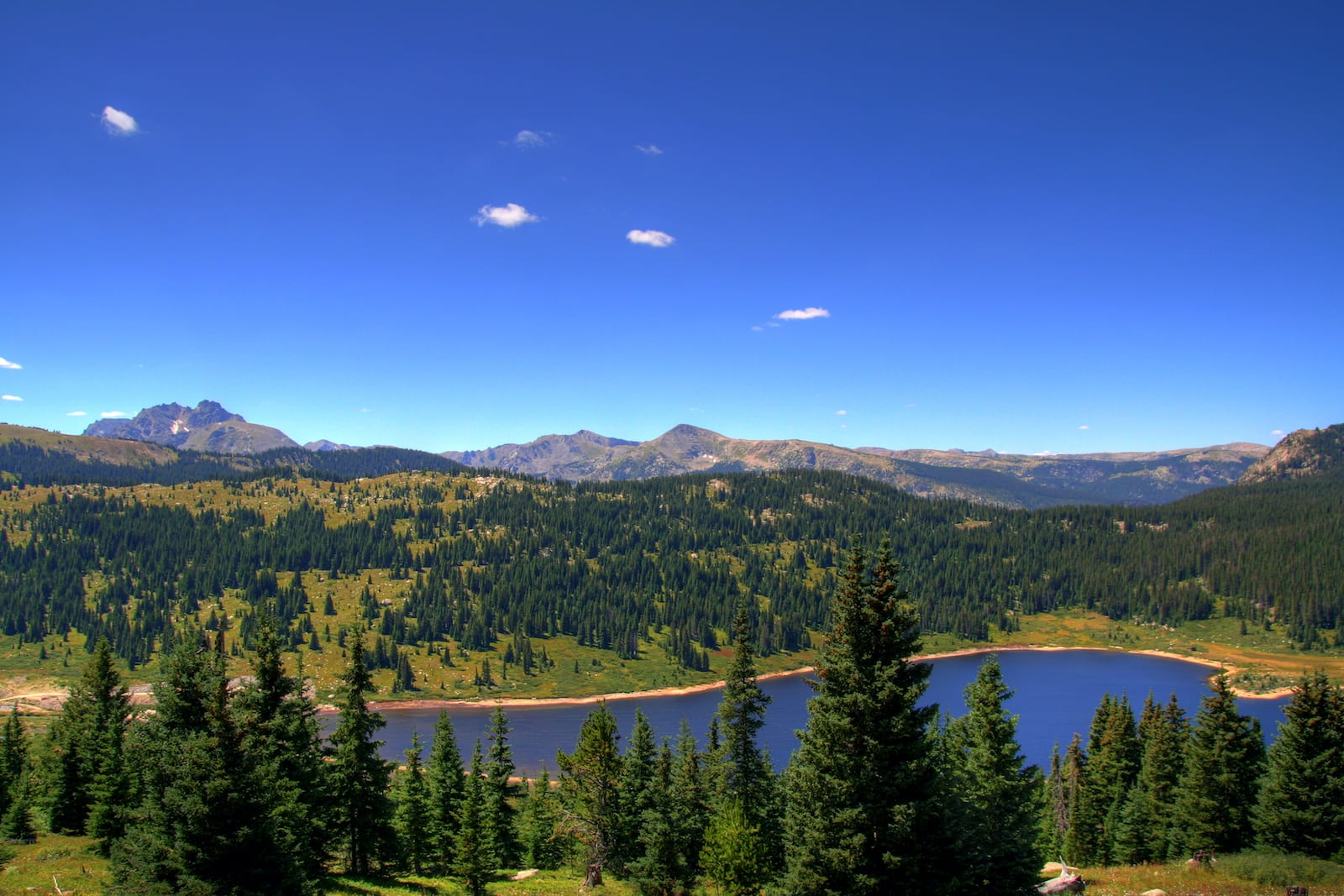 Ivanhoe Lake History
In 1921, water from Ivanhoe Lake was first diverted across the Great Continental Divide via the Busk-Ivanhoe Tunnel (formerly used for railroad and highway travel) near Hagerman Pass. Originally used for irrigation in the Arkansas River Valley, the water rights from Ivanhoe Lake are now primarily split between the cities of Pueblo and Aurora, Colorado.
Activities at Ivanhoe Lake
The journey to Ivanhoe Lake offers incredibly scenic views through the San Isabel and White River national forests via the 4WD Hagerman Pass Road. Visitors are rewarded with open meadows, seasonal wildflowers, dense forests, mountain streams, towering peaks, and opportunities for hiking, backpacking, birdwatching, and viewing wildlife.
Camping: On the north side of Ivanhoe Lake, there are a few designated, primitive camping sites that are free for overnight visits on a first-come, first-served availability. Beyond this, there are also similar sites available throughout the White River and San Isabel National Forests near Hagerman Pass.
For a different kind of overnight experience, the 10th Mountain Division's Betty Bear Hut is located just past Ivanhoe Lake, which provides year-round shelter and is popular for backcountry skiing trips.
Fishing: A valid Colorado fishing license is required for anglers looking to fish in Ivanhoe Lake or other national forest waters. Lucky anglers can typically catch cutthroat, brook, and rainbow trout along Ivanhoe Lake's uncrowded shores. Nearby, fishing access is a bit easier and more popular in Ivanhoe Creek, Nast Lake, and the Frying Pan River.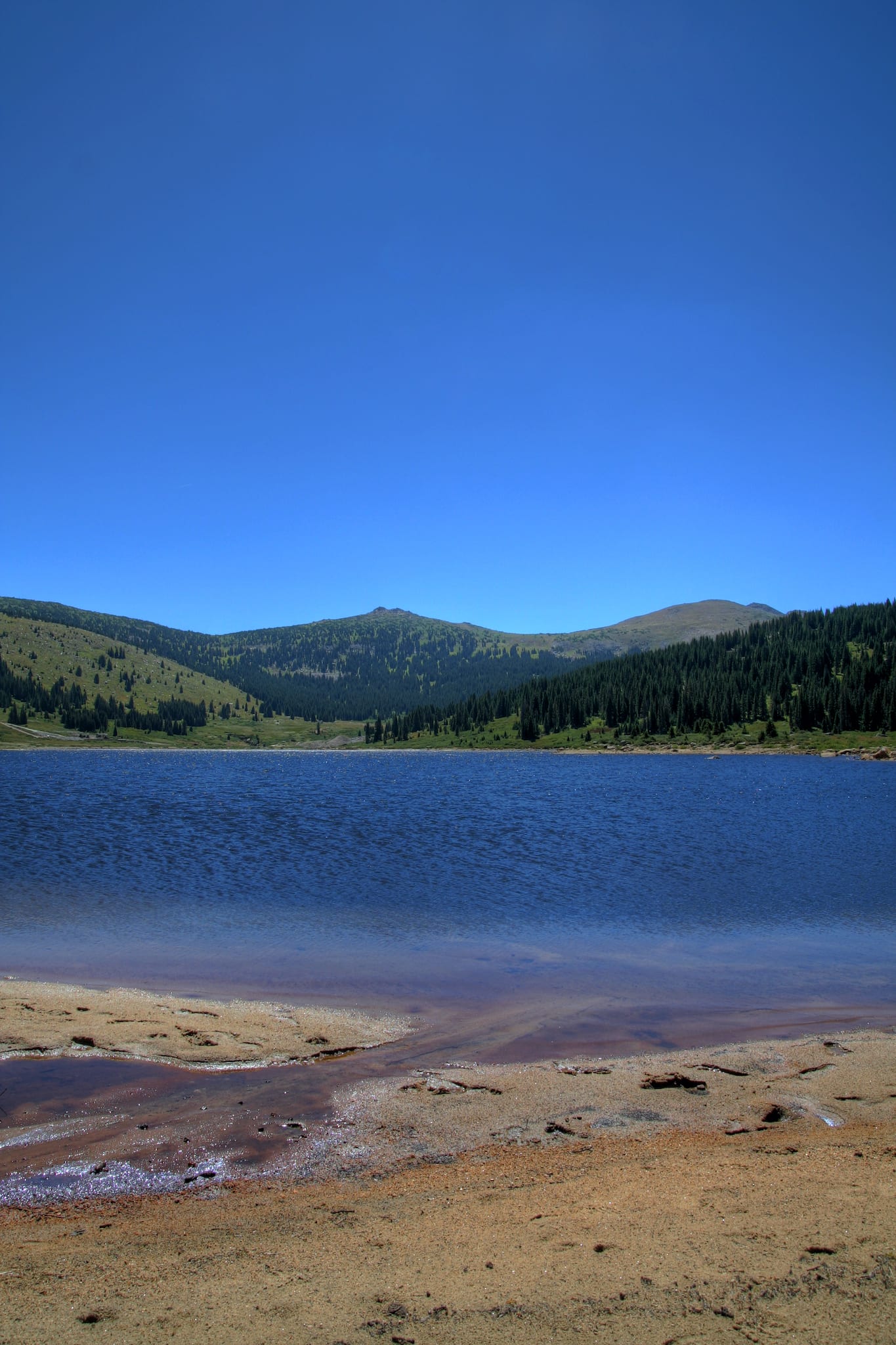 Details
Address: Ivanhoe Lake, Ivanhoe Lake Rd, Leadville, CO 80461
Phone: 970-963-2266
Season: Late May to mid-October
Hours: 24/7
Fees: None
Map: fs.usda.gov/… (PDF)
Website: fs.usda.gov/recarea/whiteriver/recarea/?recid=41606