For outdoor enthusiasts looking to try a relatively new sport to Colorado, the Mount Evans Via Ferrata, in Idaho Springs, is a 3-hour guided tour that requires visitors to scale a cliffside. Translating from Italian to "iron way", Via Ferrata is a centuries-old European activity that combines rock climbing, rappelling, cliff traversing, and ziplining.
The Course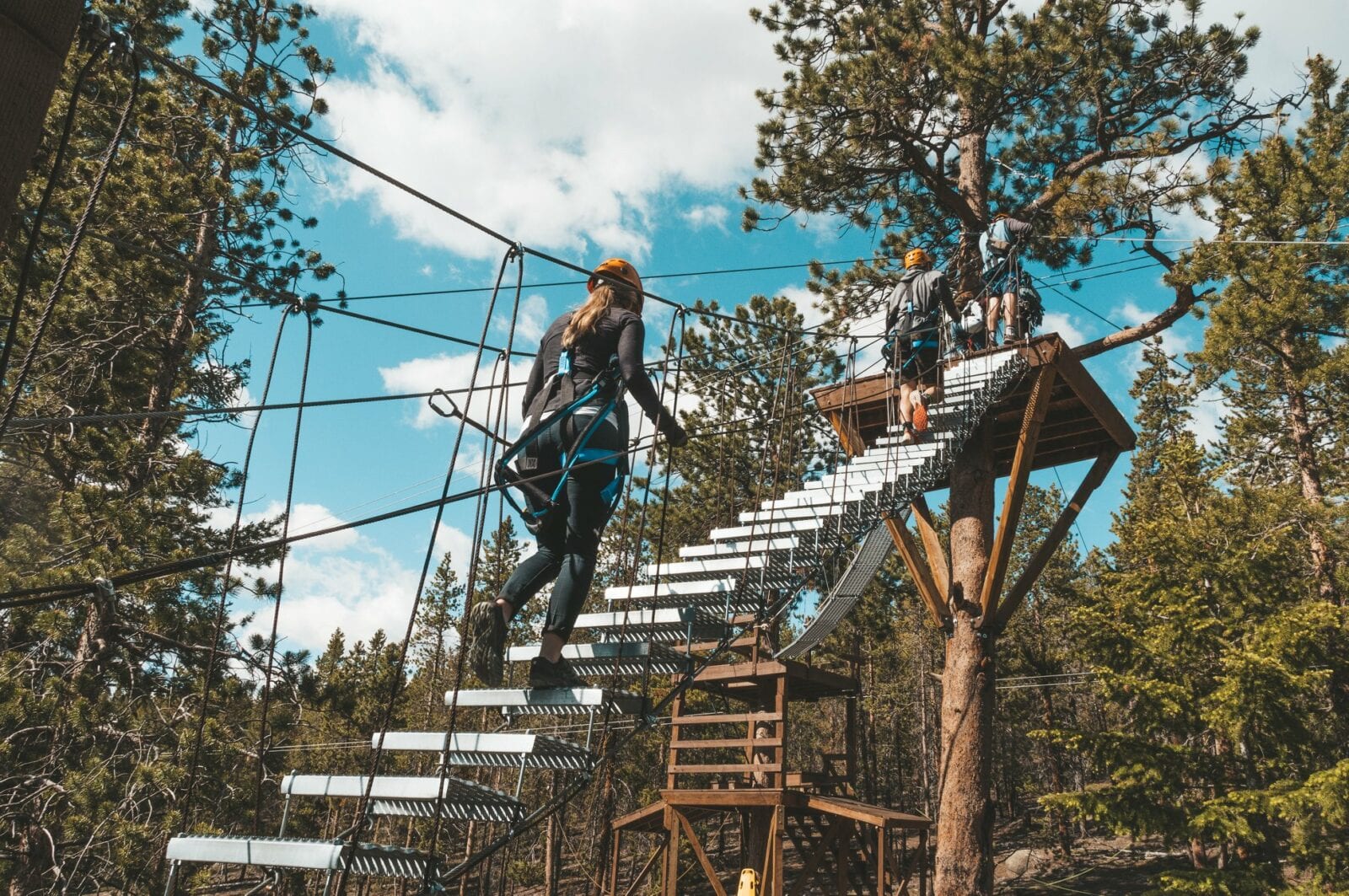 This Mount Evans Via Ferrata adventure starts at the bottom of a 14,000-foot mountain in the Colorado Rockies, and as you climb, you'll be gifted with stunning views of Idaho Springs and the Chicago Creek. This trail involves an assisted climb that allows visitors to clip themselves in and out of cables alongside a cliff as well as traverse bridges and move along a path of iron rungs.
Each guest has two carabiners that are connected to bungee-style lanyards on their harness, and thanks to the course's locking system, everyone stays connected their entire trip. Participants of this Via Ferrata need to wear the appropriate clothing such as sturdy shoes, comfortable clothing, and sunscreen. It's also recommended that you wear a backpack and bring lots of water.
Details
Address: 431 Colorado 103, Idaho Springs, CO 80452
Phone: 855-947-7464
Season: Spring (March 1 – April 30) | Summer (May 1 – September 6)
Hours:  9:30 AM | 1:30 PM | 3:30 PM | (Wednesday – Sunday only during Spring)
Requirements: 12 years or older | 40 lbs minimum | 250 lbs max
Website: coloradoviaferrata.com/…