Puzzah! offers a new take on escape rooms in Broomfield. Rather than just entering a scenario, the escape room experience at Puzzah! encourages you to take on a new persona and act as a character in a live-action adventure.
You and your teammates will work together to escape from one of three immersive scenes that will have you racing to complete your mission and beat the clock.
The best part? The escape rooms at Puzzah! feature "adaptive difficulty", meaning that each challenge has a clue system that makes for a customized experience with less emphasis on scavenger hunting and more focus on creative ways to solve challenging puzzles.
Sound like fun? Check out the three current escape room options at Puzzah!'s Broomfield, CO location:
Note: Escape room themes are subject to change, please check official company website for latest info.
The Curse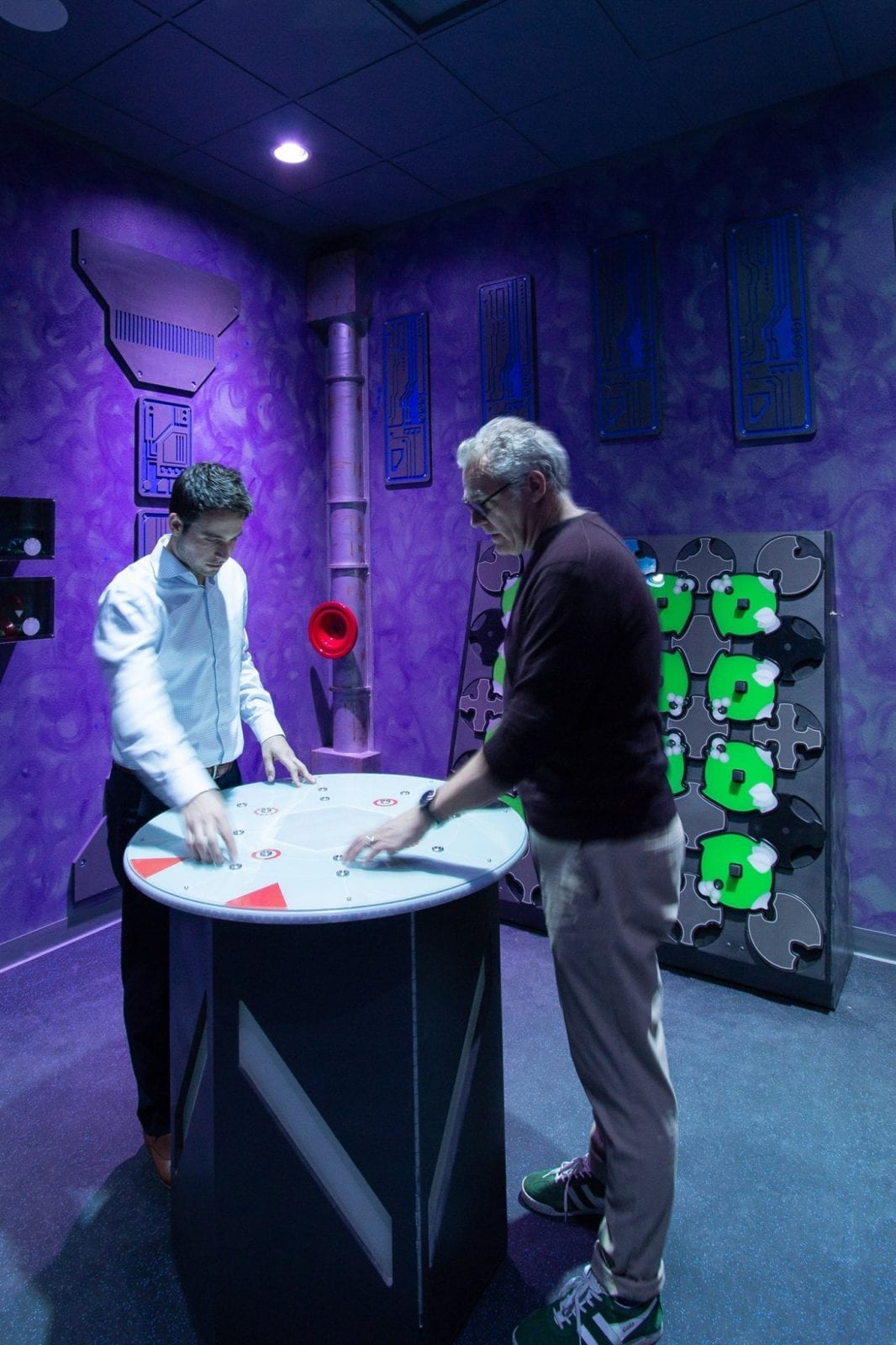 Your team is hired by a wealthy businessman and sent to Central America, with instructions to investigate an ancient chamber. This chamber is supposedly cursed by spirits- will you awaken them by snooping around? What are your employer's intentions? Will you be able to find the treasure- and make it out alive?
M.A.S.K.
Your team will work with field agents from crime-fighting organization M.A.S.K. to capture criminal agents from cyberterrorist organization INTERCEPT. Will you be able to coordinate the capture of all enemy agents before the hour is up?
Specimen
After being knocked unconscious by a blinding light in the sky, you awaken and realize that your group is locked in a cell, possibly on an alien spaceship! Will you be able to break free, take control of the ship, and pilot it back home?
Rates and Reservations
The escape rooms at Puzzah! are designed for 2-6 players of all experience levels. The minimum age for playing without adult supervision is 12 years. Your escape room will be private, meaning you won't be paired with strangers. Puzzah! charges a flat-rate per-person fee, regardless of which room you choose. Find more information on the Puzzah! website.
Details
Address: 1 W Flatiron Crossing Dr #2153, Broomfield, CO 80021
Phone: 303-534-5477
Season: Year round
Website: puzzah.com/broomfield