[Swetsville Zoo, CO. Photo:
TheMuuj
]Swetsville Zoo in Fort Collins is a bit of a misnomer—there are no cages, no exotic animals, no one charging admission and telling you to follow the signs. The "zoo" is, in fact, a roadside attraction consisting of acres and acres of sculpture park.
The owner of the property, Bill Swets, is also the artist. Since 1985, he's welded approximately a hundred and eighty metal sculptures out of scrap metal, old car parts, and defunct farm equipment. His sculptures range from dinosaurs to flowers to one of the movie-famous Minions.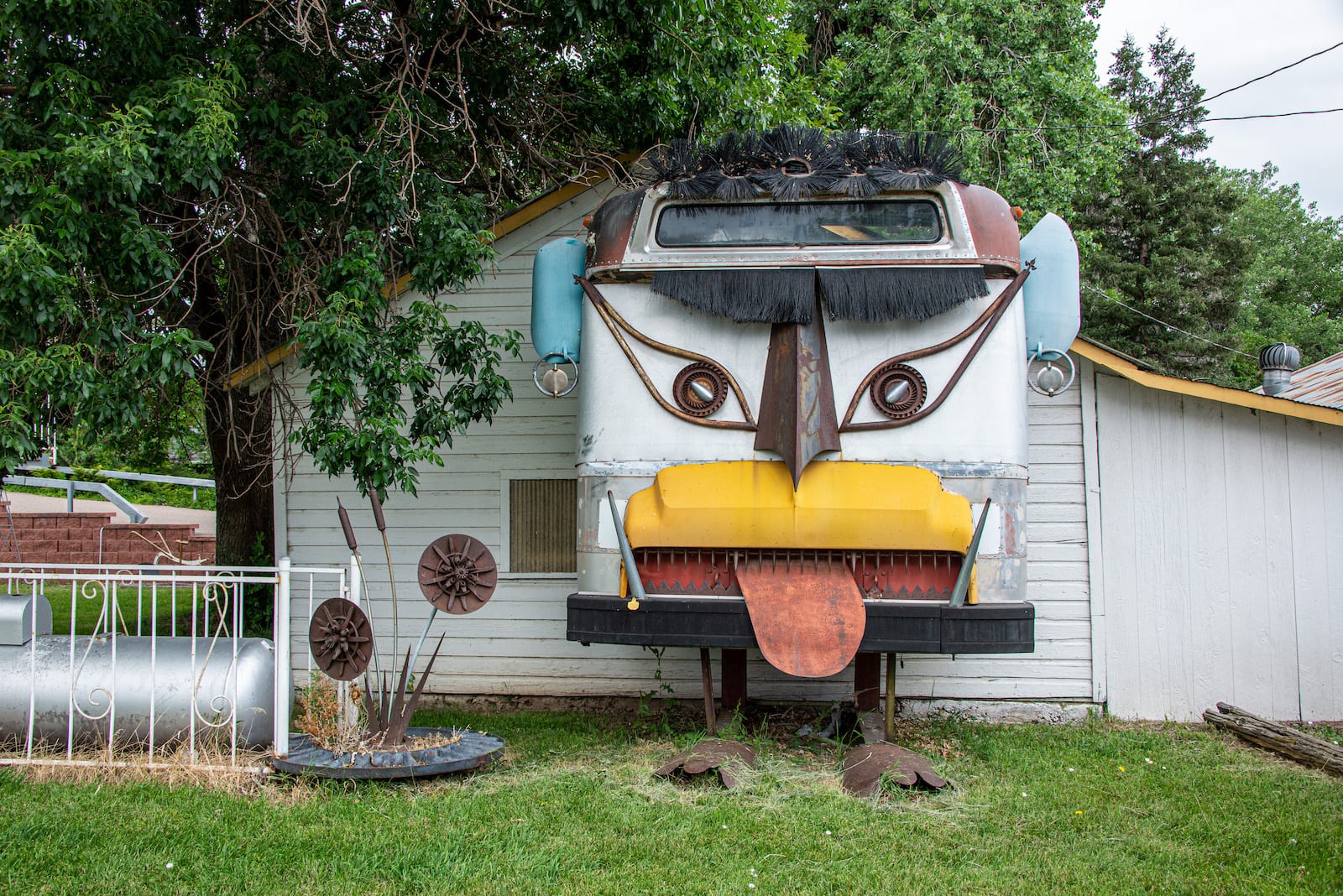 However, if you're interested in getting a look at the unique and enchanting sculpture garden, you'd better get there soon. The Zoo, which used to be a part of the rural farmland commonly found on the eastern side of Fort Collins, is now surrounded by developments like Walmart and Costco. The owner recently decided to put the property on the market, so there's no telling how long this attraction will be available and open to the public.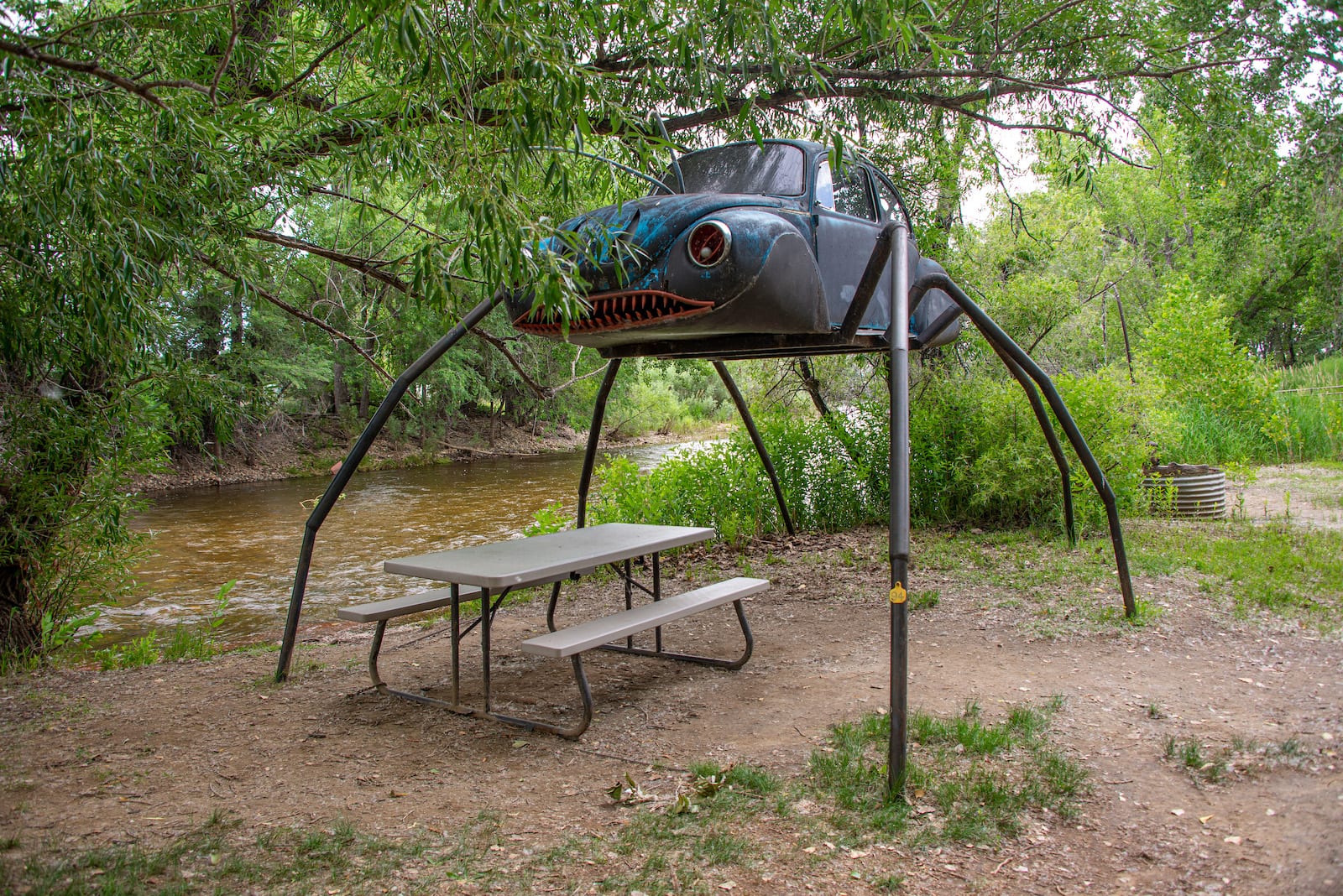 Near the entrance of the park is a cheerful concrete castle in white and yellow, which is the couple's home. Most of the Zoo is arranged along a winding wooden path around the property. There are tiny imps staged right beside all sorts of mechanical contraptions, like cartoonish trains, enormous dinosaurs, and futuristic spaceships and vehicles.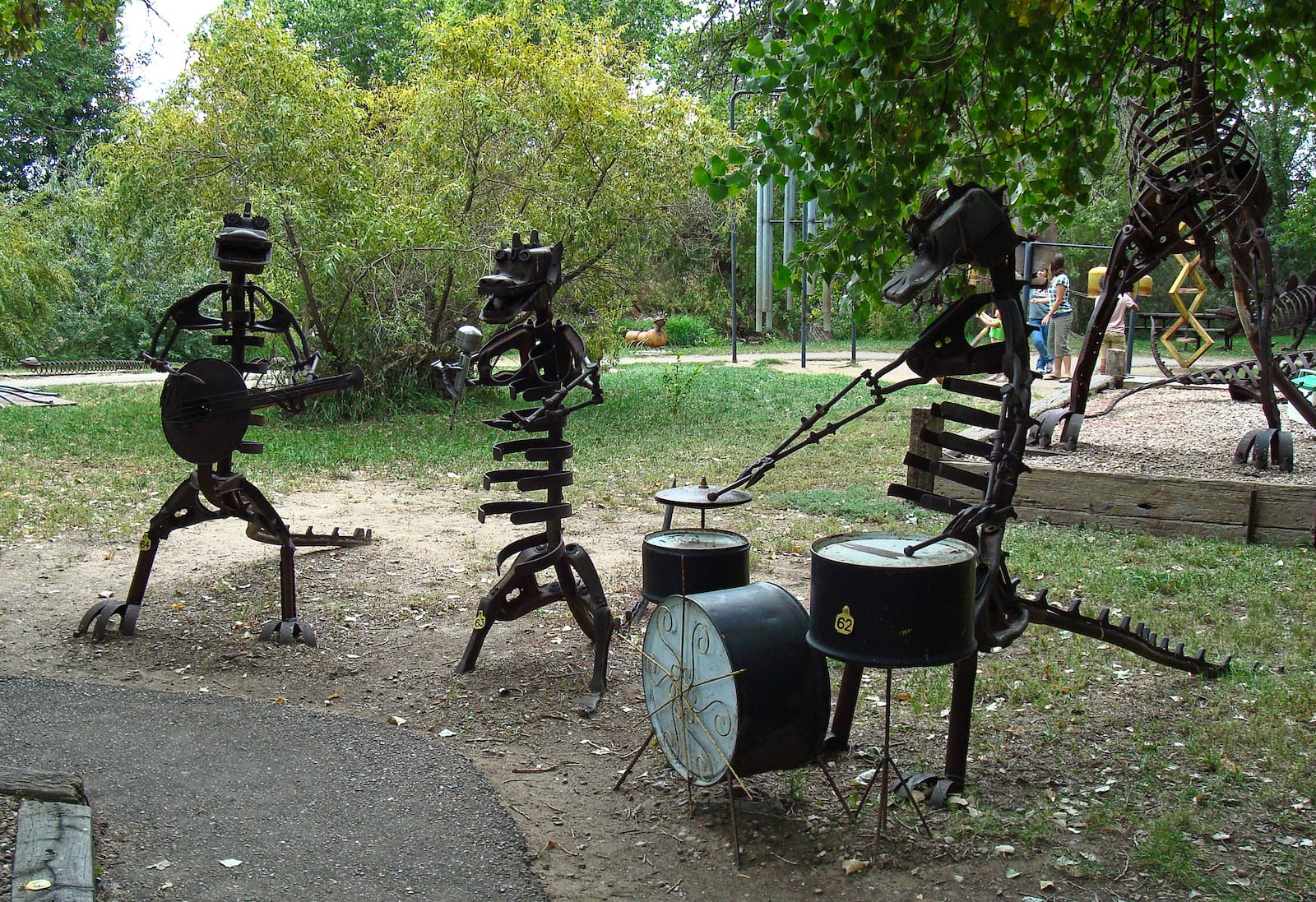 A bright red motorcycle equipped with jet propulsion looks ready for someone bold to ride it off into the sunset. There's a field of towering metal wildflowers and an intimidating spider-car looms over a picnic table, providing shade to anyone who dares to sit beneath it to eat their lunch.
No food and drink are available for purchase, and there are no public restrooms. There is no fee to enter, but the park is maintained by donations. It can be visited any day of the week during daylight hours.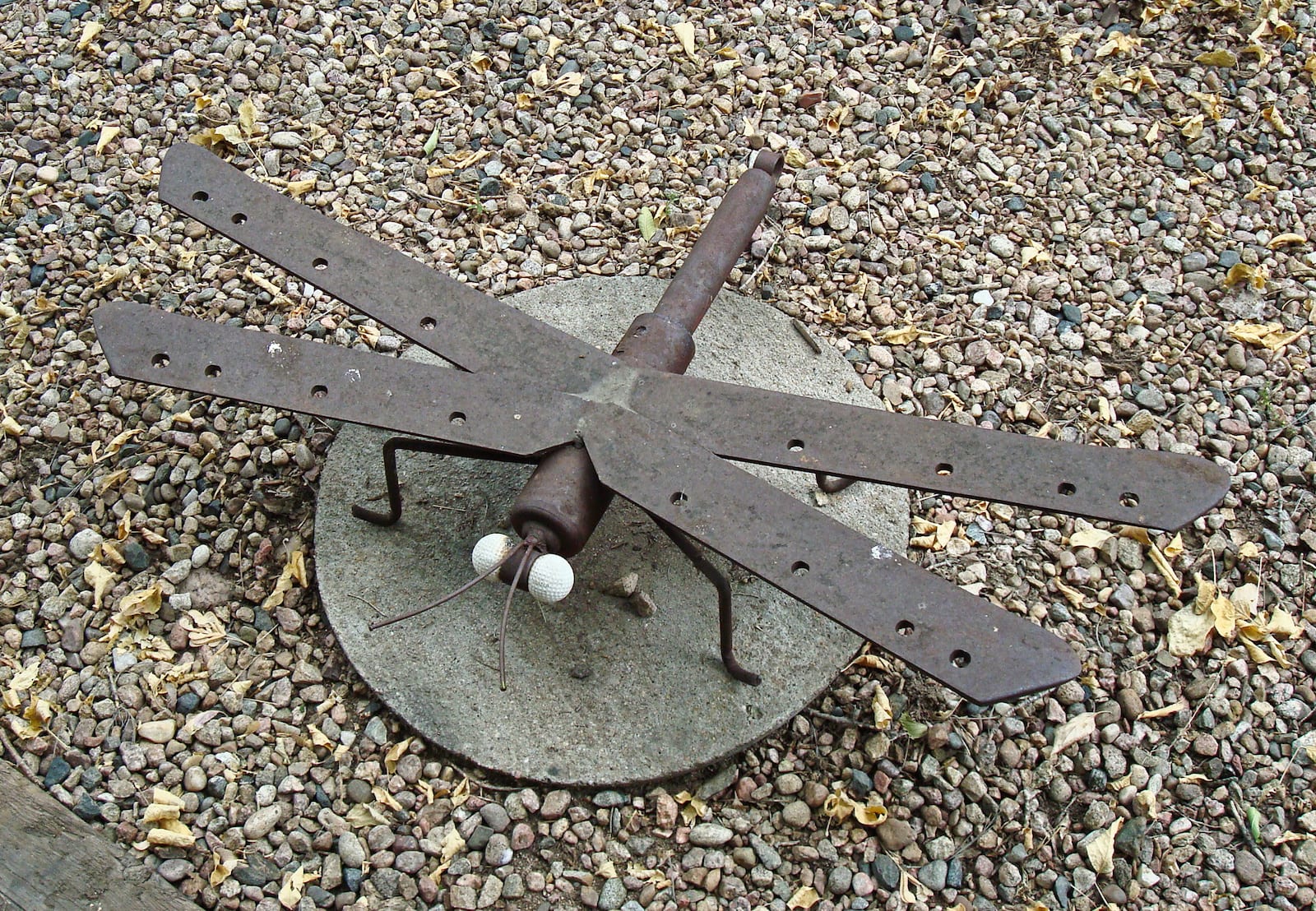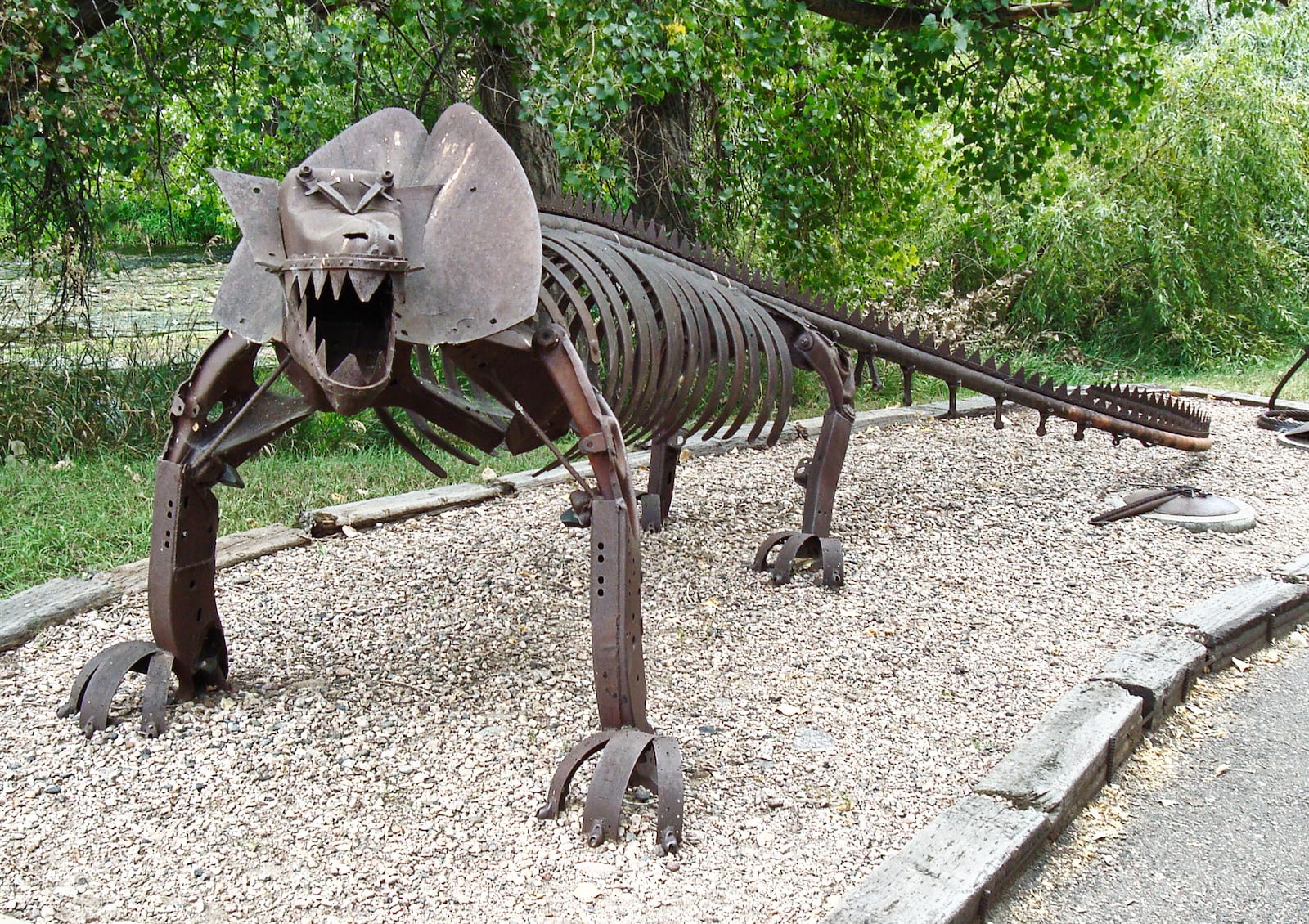 Details
Address: 4801 E Harmony Rd, Fort Collins, CO 80528
Phone: 970-484-9509
Season: Year round