With its 23 million acres of public land, diverse native wildlife and absolutely stunning alpine scenery, Colorado makes for an exquisite hunting adventure. The common big game hunting season dates begins in August and lasts through November, with certain restrictions based on animal and weapon.
Whether it's bighorn sheep, black bears or the moose of the Rockies you're after, get ready to enjoy these pristine grounds. You have to prepare yourself properly for your first big game hunt in Colorado. Most of Colorado's hunting seasons are in late summer through fall, and big game is no exception.
Primary and secondary draw application deadlines:
Primary draw applications close 4/6/2021 at 

8 p.m. MT

.
The secondary draw application deadline is 6/30/2021 at 

8 p.m. MT

.
2021 Season Dates by Weapon and Prey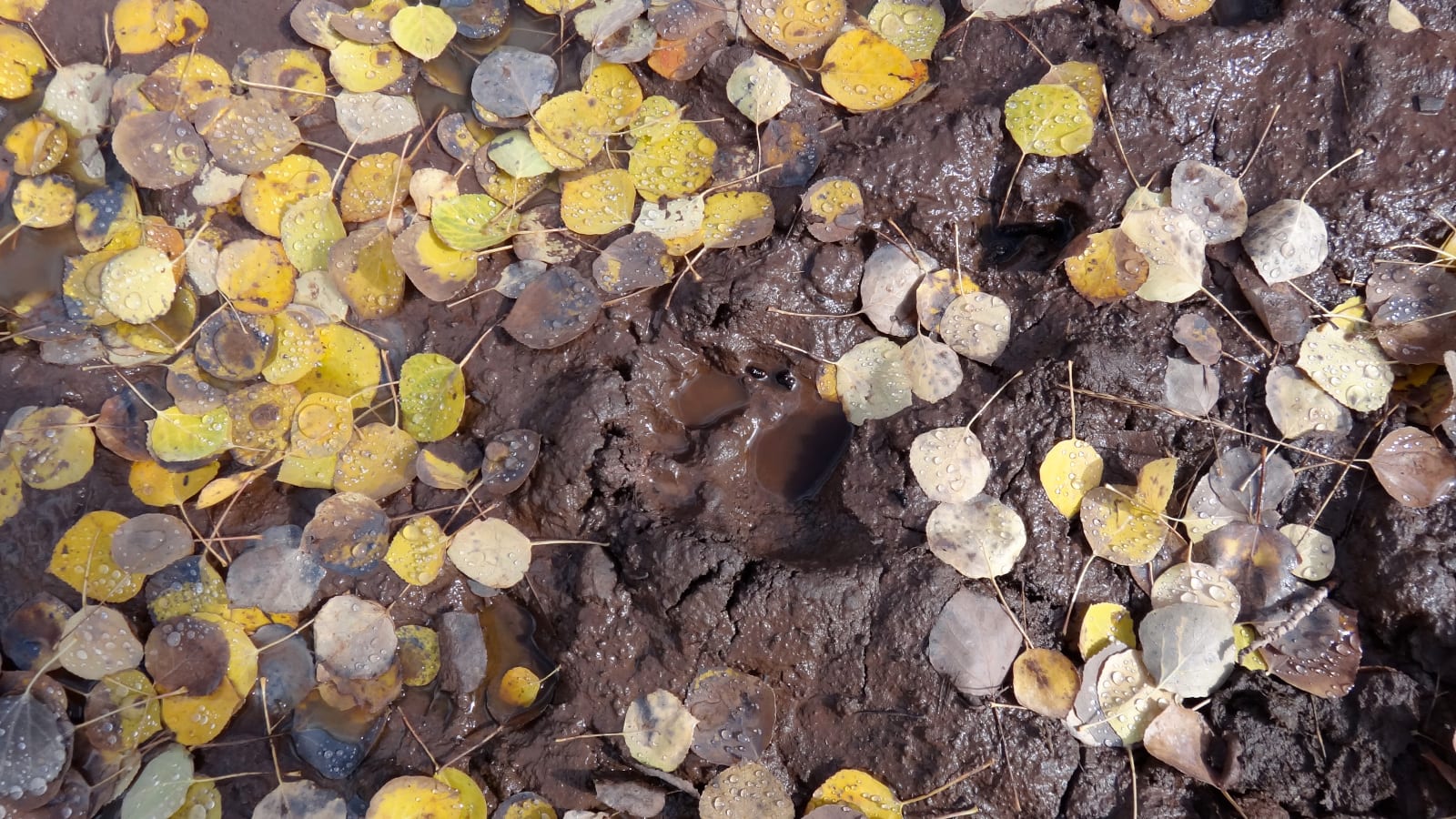 It's very important to obtain your license on time, as there are a limited number of licenses available in Colorado. For your chance to get a limited-draw license, you have to apply before the first Tuesday in April, so you need to plan your hunt well ahead. Examine the relevant dates early, check when over-the-counter licenses will be available, and study the 2021 Big Game Brochure (PDF).
The most popular units for certain prey regularly meet their quota of available licenses, so choose a second and third backup unit wisely.
You need to decide on the method of hunting as you can use most types and styles, including archery, muzzleloaders or rifles, as long as you have a hunter education card issued by Colorado or your home state.
The choice of your weapon and the species will best determine your season. If you're a devotee of bear hunting with compound bows, you'll definitely be enjoying golden Aspen leaves and all the beauties of an early season, while you can try out your rifle handling skills usually during October or November.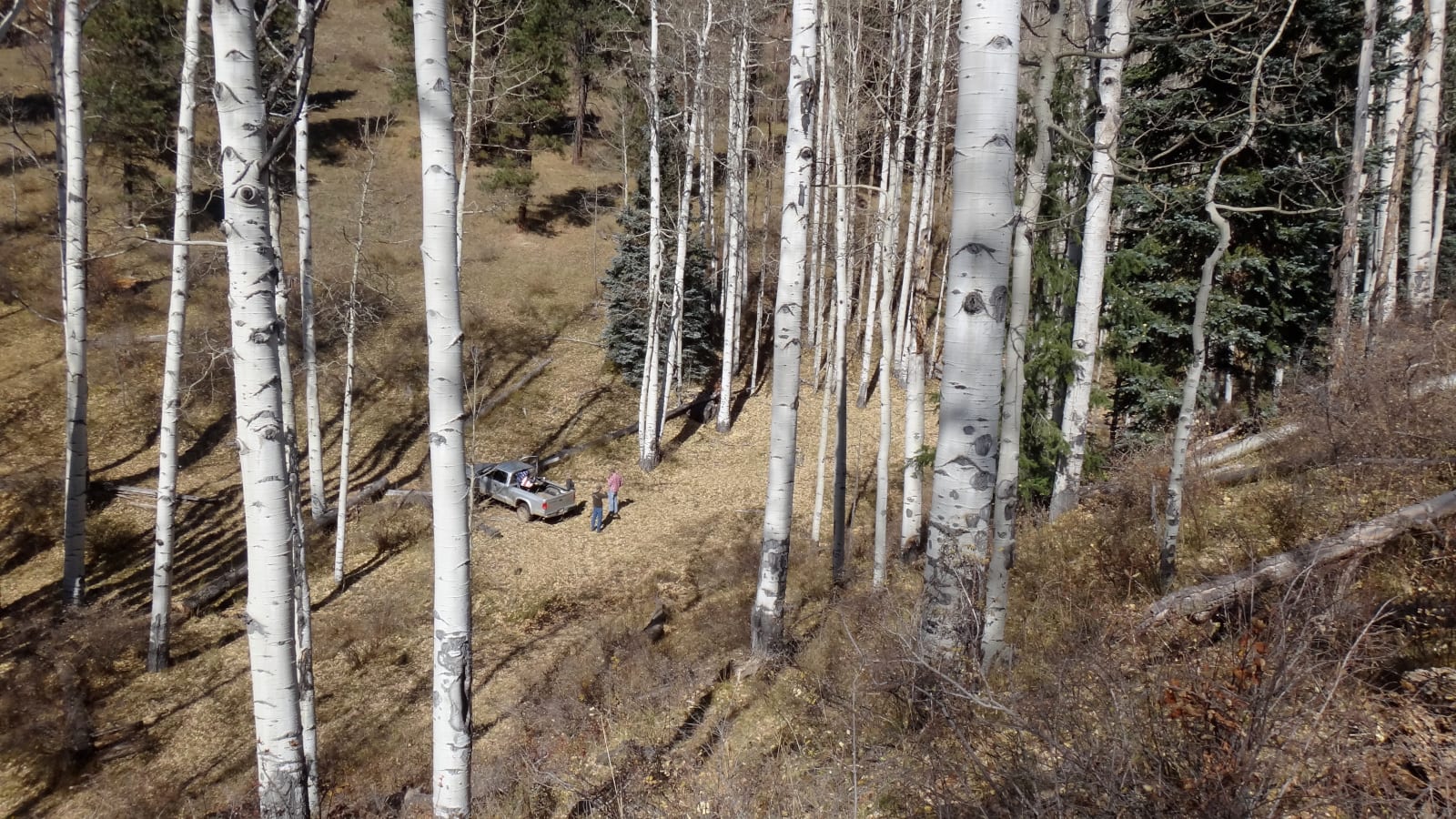 ARCHERY
| Prey | Dates |
| --- | --- |
| Deer/elk (west of I-25 and Unit 140) | Sept. 2-30 |
| ​​​​​​​Plains deer (east of I-25, except Unit 140) | Oct. 1–29, Nov. 10–30 , Dec. 15–31 |
| Whitetail (limited) | Oct. 1–29, Nov. 10–30 , Dec. 15–31 |
| Moose | Sept. 11–30 |
| Pronghorn (bucks only) | Aug. 15–31 |
| Pronghorn (either sex) | ​​Aug. 15–Sept.20 |
| Bear (over-the-counter with caps) | ​​Sept. 2–30 |
MUZZLELOADER ​​(by draw only)
| Prey | Dates |
| --- | --- |
| ​​​​Deer/elk/moose | ​​​Sept. 11–19 |
| ​Plains deer (east of I-25, except Unit 140) | ​​Oct. 9–17 |
| ​Whitetail (limited) | ​​Oct. 9–17 |
| Pronghorn | ​​Sept. 21–29 |
| ​Bear (over-the-counter with caps) | ​​Sept. 11–19 |
RIFLE
| Prey | Dates |
| --- | --- |
| ​​​​Moose | ​​​Oct. 1–14 |
| ​​​​​Separate limited elk (1st season) | ​​​Oct. 16-20 |
| ​​​​​Combined deer/elk (2nd season) | ​Oct. 30–Nov. 7​​​ |
| ​​​​Combined deer/elk ​(3rd season) | Nov. 13-10​​9 |
| ​​​​​Combined limited deer/elk (4th season) | ​​​Nov. 24–28 |
| ​​​​​Plains deer (east of I-25, except Unit 140)​​ | ​​​Oct. 30–Nov. 9 |
| ​Late plains deer (east of I-25, except Unit 140)​​​​ | ​​​Dec. 1–14 |
| ​Whitetail-only (limited) | ​​​Oct. 30–Nov.9 |
| ​Late Whitetail-only (limited) | ​​​Dec. 1–14 |
| ​​​​​​Pronghorn (by draw only) | ​Oct. 2–10​​​ |
| ​​​​​Bear September (limited) | ​​​Sept. 2–30 |
| ​​​​​Bear (by draw only) | ​​​October 16–20, October 30–November 7, November 13–19, and November 24–28 |
| ​​​​​Bear Private-Land-Only (over-the-counter) | Sept. 2–Nov. 28 |
*Note: Hunter most have a deer or elk license that coincides with the rifle bear tag by one unit and one day of the season or more, in order to try the over-the-counter with caps rifle bear season.
All the big season dates and fees can be found on the Colorado Parks & Wildlife website.
Choose Your Prey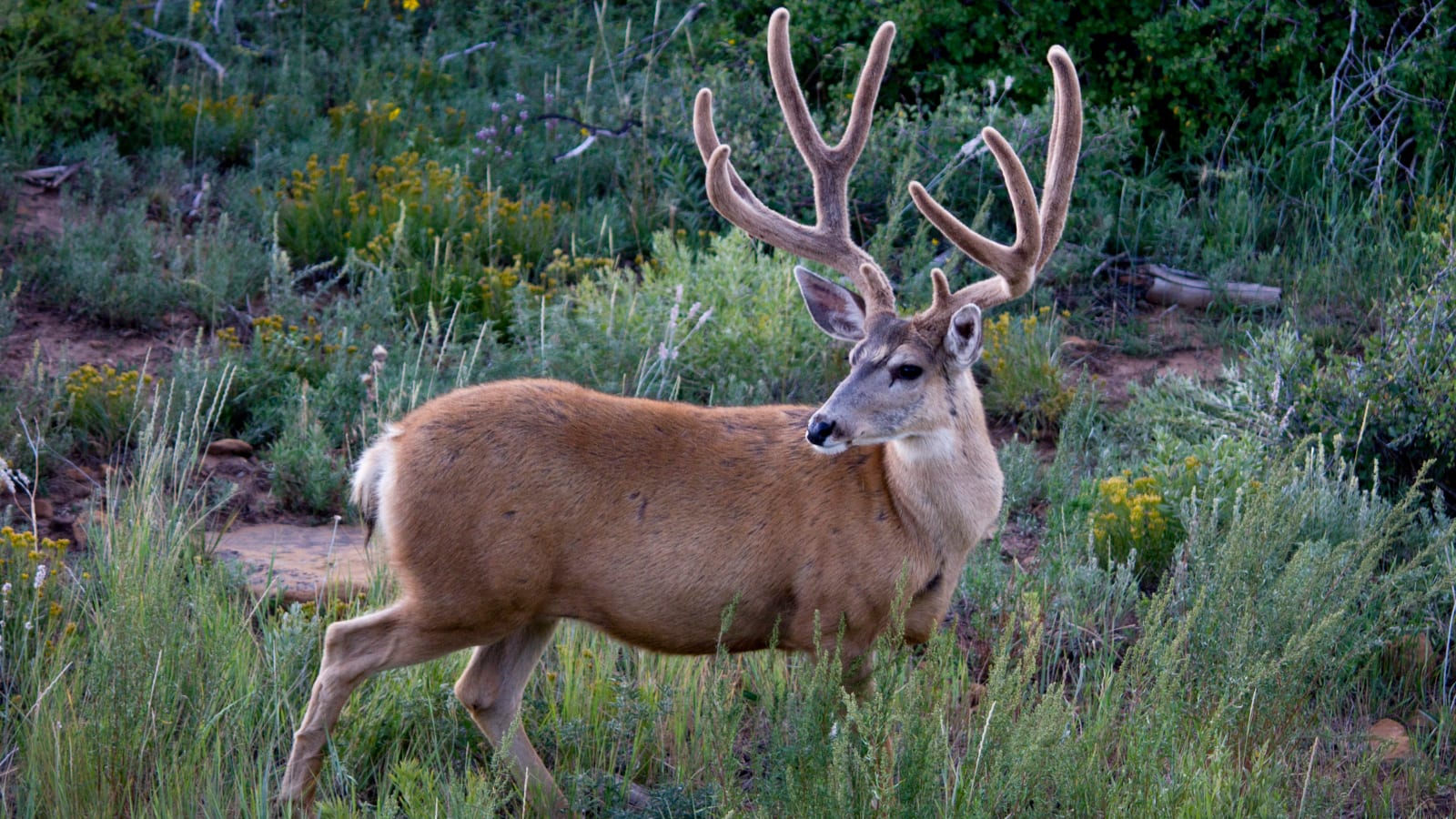 Deer and elk are the most frequent species and thus, the most common prey in Colorado, but many other species are sought after too. Following the blood trail on this terrain while searching for a wounded deer is challenging enough, so preparation is key. Know the terrain and expect a lot of walking. We featured an article on tips for how to hunt elk.
Bighorn sheep, famous for their magnificent curled horns, easily move effortlessly around the difficult terrain and are always on the alert, so hunting them is a real challenge, and a hunter usually needs to be in good shape. As this species is rare, licenses for hunting them are hard to acquire, and it can even take a few years to draw a tag.
Mountain goats inhabit even more severe grounds, moving easily over the steep cliffs and rocks, feeding on small plants and lichen. They can be found in well-established areas, such as the Raggeds Wilderness, the Gore Range, San Juan Mountains and the Collegiate Peaks, but to get a license you'll need to wait until you have enough preference points.
Moose live mostly in areas such as North Park, Taylor Park, La Garita mountains and Grand Mesa. Their conservation program started back in the 1970s when more were Introduced to Colorado grounds from Utah and Wyoming. Being solitary creatures, they reproduce slowly, and tags for their hunt are very difficult to draw. but If it's your first moose hunting don't consider it the same as an "easy deer hunt", since you'll be doing even more hiking.
Black bears are most active during September, while it's still warm and they are preparing for their six-months long nap, and that's when most of them are killed. Some of the licenses are hard to get, such as the bear-only rifle license. The limited number of these is available over the counter if you have a deer or moose license for the season.
The season for preying mountain lions lasts from November through March, and most kills happen while the snow is on the ground. A license can be bought over the counter during the season, but you'll have to check quotas on the days of the hunt. Still, if you decide for pumas, get ready for a long chase through some difficult areas.
Scout Your Unit

If you're new to this landscape, you should do some pre-scouting research, either using various tools or even better, by coming to Colorado and visiting your area of choice. Since a beforehand visit is not always an option, you can benefit from using some of the modern mapping tools like Google Earth. Find where the public land access is, as well as obtain a valuable preview of what you can expect when you hit the grounds.
You can also use them to identify water sources and get an idea about where you can might the animals. Discover the paths they use to migrate and what their potential habitats are like. With more than a hundred units to choose from, it can be overwhelming if you're unfamiliar with the terrain. The USFS provides this hunting unit map, which covers both the forest service and BLM federal lands.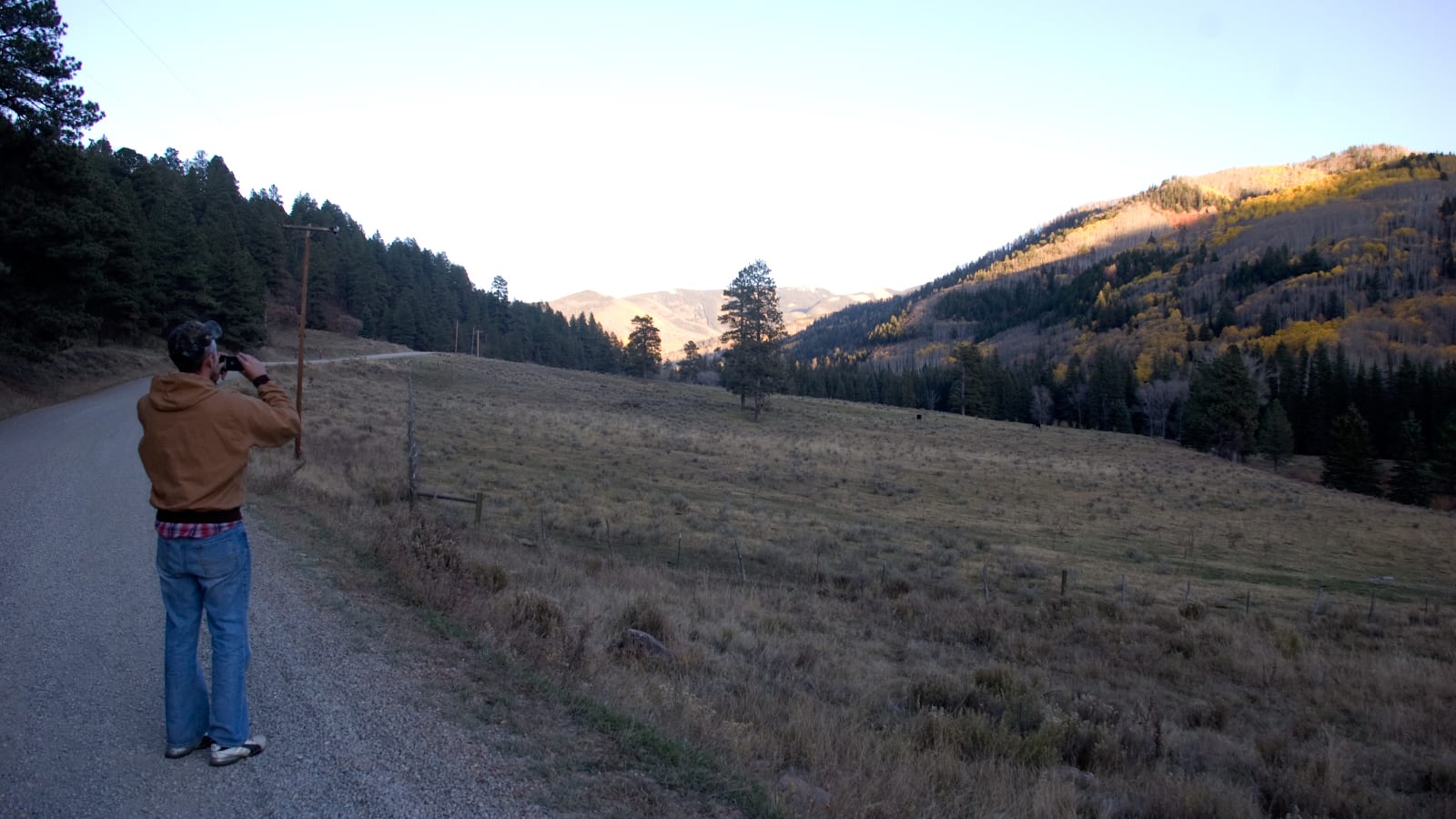 With the hunting season ahead of you, you can still find an OTC license and enjoy some great days outdoors in the beautiful nature of Colorado. Happy hunting!