Located within the Frisco Adventure Park, the Frisco Bike Park offers awesome dirt and mountain biking in the heart of Summit County. It's located only minutes from downtown Frisco within the Peninsula Recreation Area.
The park operates from late spring through early fall, approximately June to early October. It's open daily during daylight hours, from dusk to dawn. Frisco Bike Park is free to use.
Park Zones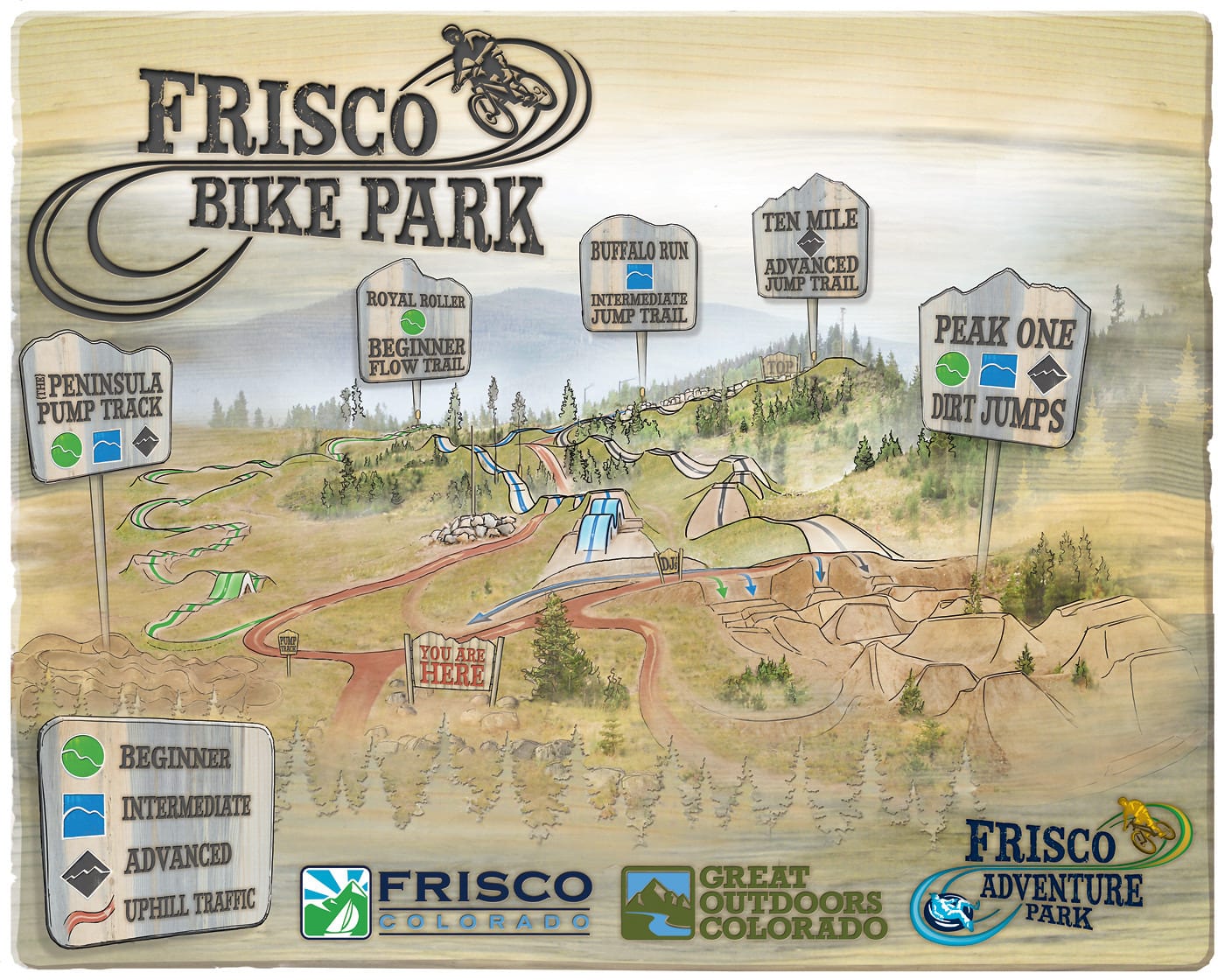 There are four different sections of the park to accommodate riders of all styles and levels.
Pump Track – Similar to a BMX track, just smaller in proportion. It features a continues dirt loop, full of rollers and berms. Increase your bike handling and fitness with this pump track.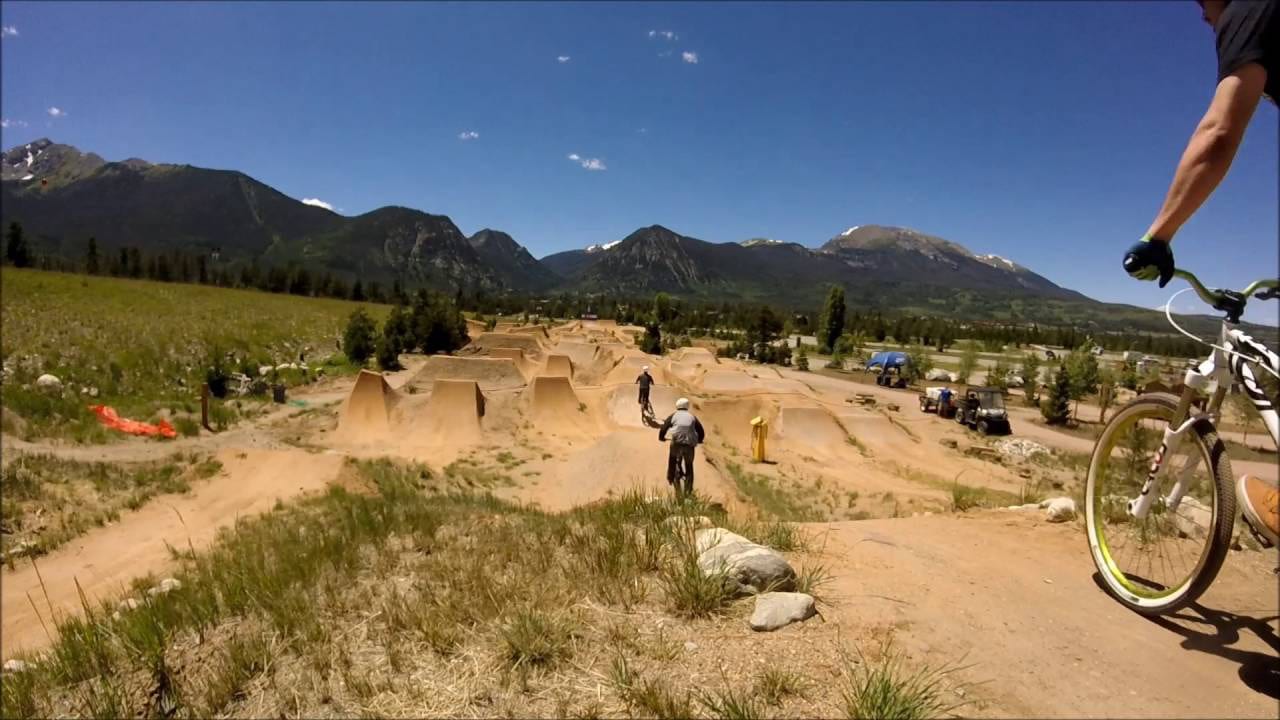 Slopestyle Course – "It's all about the flow." – Dirt course with a variety of jumps and mountain biking terrain for all levels, choose your route.
Dirt Jumps – These can entertain and test any rider. Choose to hit a single jump or hit a series back to back.
Dual Slalom Course – Compete against a fellow rider through a series of s-curves, jumps and bumps. Best time wins!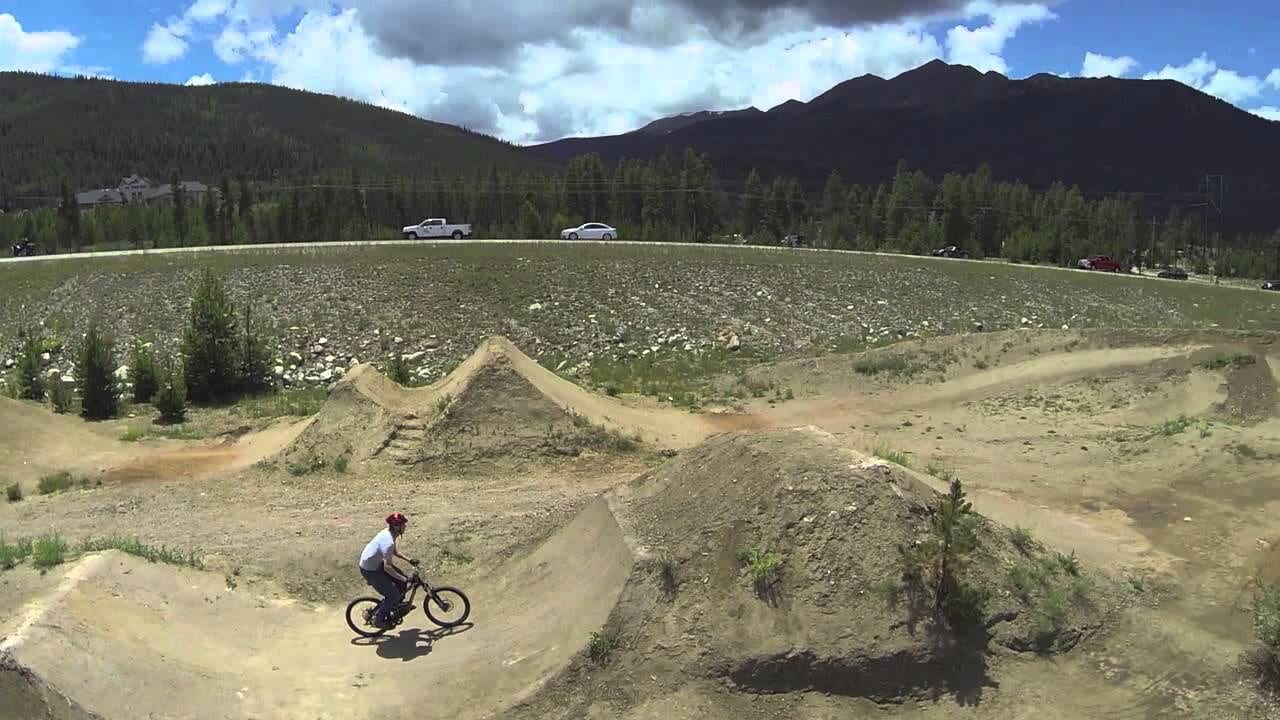 It's recommended all bikers wear protective gear, especially a helmet, and ride to their skill level. The Frisco Day Lodge, next door, has restrooms, water refill and snacks. There are picnic tables for rent nearby.
In the winter the Adventure Park operates as a tubing hill and small beginner ski area.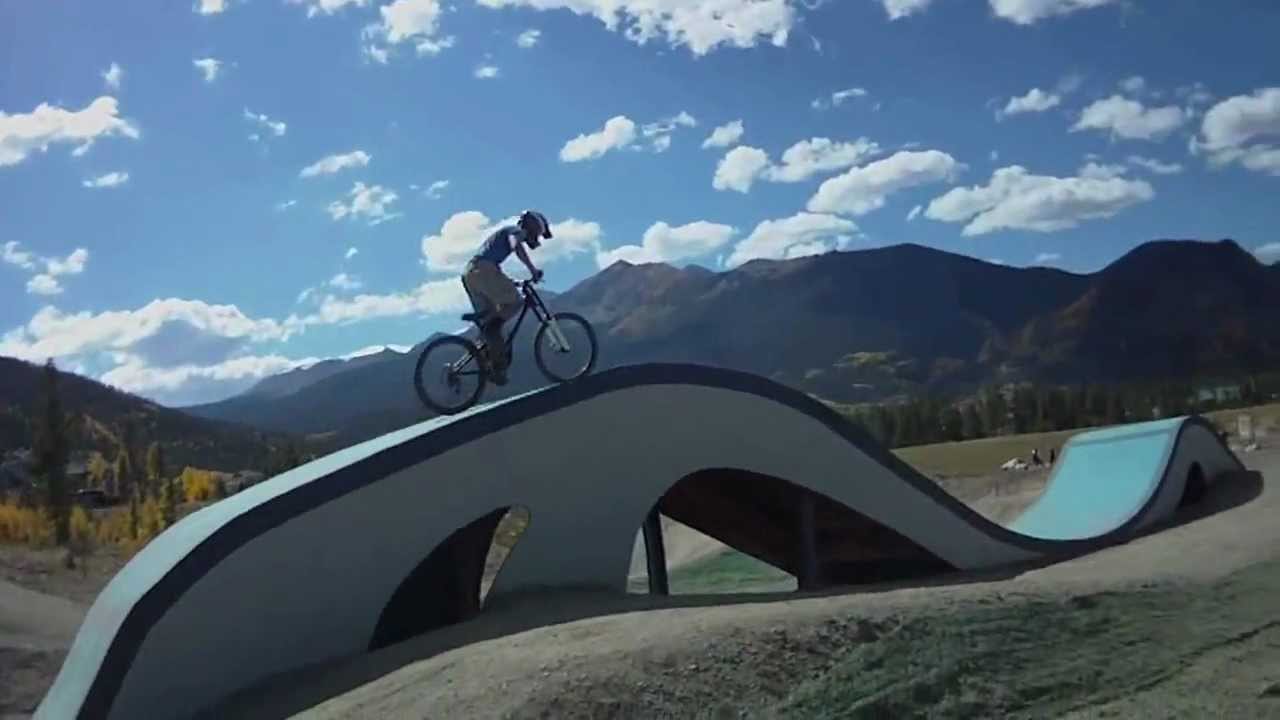 Details
Address: 621 Recreation Way, Frisco, CO 80443
Phone: 970-668-2558
Season: June to early October, weather permitting
Fee: Free