[Camping with the family in the Rocky Mountains. Photo:
Wesley Fryer
] Family camping with your kids is one of the best ways to spend those long summer nights, forging lifelong memories and frolicking in nature. Whether your campsite's in the Rockies of the Mountain West or the Eastern Appalachians, you'll rarely ever regret a night under the stars with your family.
Gone are the days when kids used to spend almost all their free time outside playing and engaging in other fun outdoor activities. Nowadays, most kids would rather spend their time indoors browsing through social media, watching Netflix, never-ending YouTube videos, or playing video games. 


As a parent, there is little you can do to change your child's hobbies. However, there is a way to give your kids a thrilling outdoor experience every once in a while; through camping. Going camping with your kids is a great way to bond with them and teach them some vital survival skills that they'll use forever. It's also a lot of fun, but only if you plan well.

 Here are some tips to make your camping trip a success, along with the items you should consider taking with you. 
Tips for Camping With the Family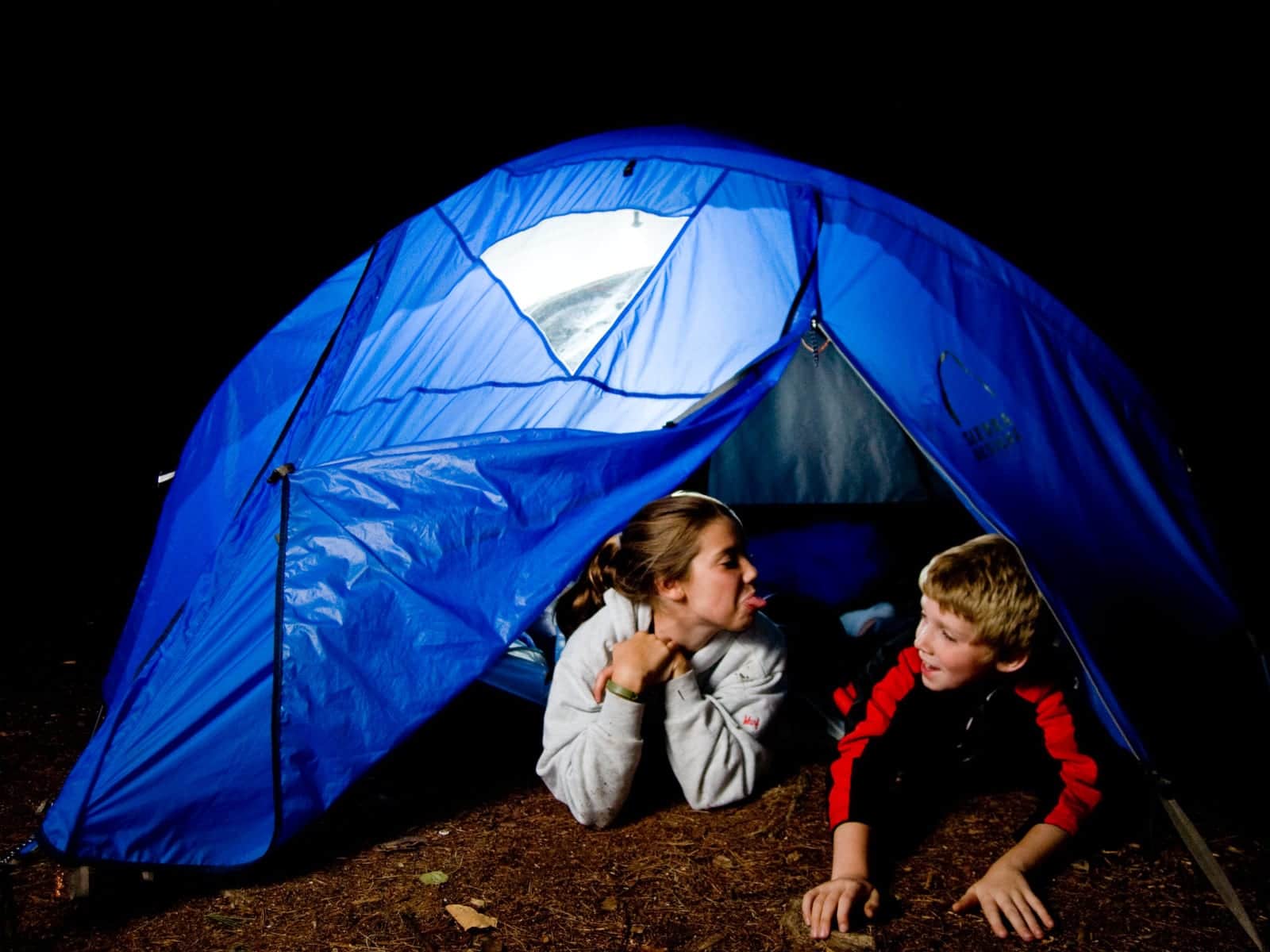 1. Choose a Family Friendly Campground


A quick search on the internet will show you most of the campgrounds available in your area. Every campground has a unique feel to it, and some will be more friendly to young families than others. You don't want to go to a campsite where you're surrounded by drunk partiers while your kids are trying to sleep. 
Do your due diligence and find out as much as you can about the area. Some of the features a family friendly campground usually has are clean facilities, nature programs, enforced quiet hours, a good playground and welcoming staff. 


2. After you've chosen your campground, find out everything about it


Make it a point to learn everything about the campground. What are their rules? What do they provide? Which items do they require you to bring? Which animals are you likely to encounter at the campground? Can you bring your dog? In short, learn everything you can about the place. 
Also plan an itinerary for the activities available in the area. Have a backup plan if it rains. Perhaps there is a nearby mine tour or something with interactive learning.


3. Pack for all kinds of weather


Even if you live in a hot, dry climate, you don't want to be unprepared for a rainy day when you're out camping with the kids. Pack enough clothes to last your family through the trip and have gear for all kinds of possible weather patterns. 

The Rockies and other high elevation locations often get quite cold at night, and snow is a possibility year round.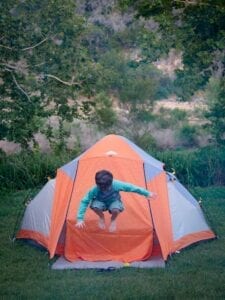 4. Bring along entertainment


There's only so many rocks, dirt and sticks around to keep your kids entertained. They may get bored and you know what happens when kids are bored; they can easily venture into trouble or start begging you to take them home. 

However, you shouldn't bring along the normal sources of entertainment; no laptops, iPads, or even smartphones. Instead, bring board games, cards, coloring books, squirt guns, balls, crafting materials, magnifying glasses, binoculars, and other interactive items that will keep the kids occupied. 


Remember nature activities should be first in line. Go on a hike, fish or splash around in a calm river.
5. Pack your stuff in clear tubs or cardboard boxes

If you pack everything together, you'll have a hard time trying to find your stuff, and you also risk contaminating your food. To avoid this, pack all your items in clear and labeled tubs. Have different tubs for food, toys, kitchen supplies, clothes, tents & sleeping supplies, and emergency gear. 

Always ensure that everything is returned to the right tub after use to maintain order. 


6. Load up on antibacterial wipes and baby wipes


You may not be able to take your showers as usual due to insufficient water or if it is too cold. It's inevitable that you and your kids will get dirty so you'll need several packs of antibacterial wipes and baby wipes just in case. Wipes are great for cleaning your hands and feet before crawling into sleeping bags. 

They do make solar shower pouches that hear up in the sun.
7. Prepare a detailed checklist of all the items you need


To avoid leaving an essential item, you need to prepare a checklist of all items that you know or think you may need. Write everything down and cross it off the list once you have packed it. 


Camping With the Kids Checklist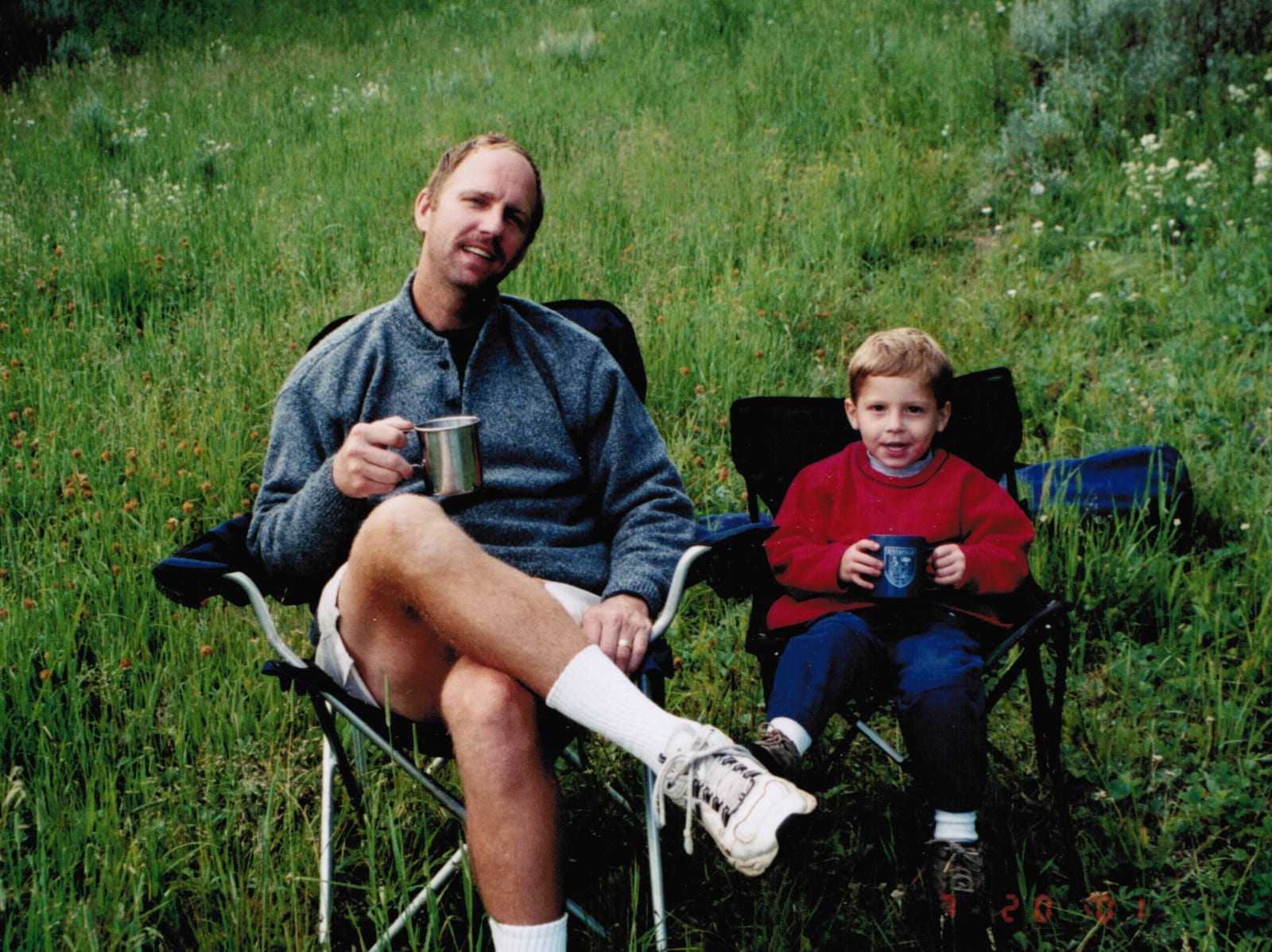 The following are the items you should have on your next camping trip with the kids. Some of them are must-have items, while others will make your trip more fun and memorable.
1. Food


When I say food I don't mean marshmallows or Pop Tarts. Although you should consider the necessary s'mores ingredients. You need to bring real food that is enough to feed your family during the entire trip. Make sure that it's well balanced so that your kids get all the nutrients they need.
The items should also be non-perishable, such as canned food, bread, or groceries that you can cook. You can also bring the snacks for your kids to munch on in between meals.

 Bring along a quality cooler to keep things cold. Freeze your water bottles to allow them to double as ice.
2. Cooking supplies


If you'll be cooking at the campground, make sure you carry the kitchenware that's not provided. This is usually only a coal-fired barbecue at best (you bring the charcoal). You need to carry cooking pots, spices, cutlery, and other gear needed for meals. If you have the means, you can even bring a portable gas grill to the camp and have a barbecue right there.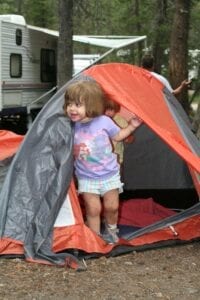 3. Sleeping Supplies

Most camping trips mean sleeping in a tent. Bring a good one that is secure and spacious enough for your needs. Don't forget to bring some ground cover/tarp to keep insects and moisture at bay.

Bring your sleeping bags, sleeping pads, air mattresses, blankets, pillows, sleeping toys, and other items your kids need to be warm and comfortable as they sleep. If you have very young children, bring a portable crib. 


4. Clothes


Pack clothes for each day that you'll be spending at the campground. As mentioned earlier, make sure you have clothes for all kinds of possible weather conditions. Make sure your kids are dressed for the weather to avoid getting ill. Perhaps pack bathing suits if you'll be playing in the water, and bring extra socks, sunglasses and rain jackets. 

Pack smart and well organized, and use one of your spare tubs/boxes or garbage bags for dirty clothes.
5. Toys


Kids love their toys and if you leave them all at home, it's going to be a long trip. Bring the ones you can to keep your kids occupied and don't forget their sleeping toys as well. However, leave the toys that will make them miss out on the camping experience such as handheld gaming consoles. 


6. Water


The amount of water you need to bring depends on whether the campground has running water that is safe for use. If they do have potable water, you only need to bring a little drinking water and refillable bottles. If not, you need to bring enough water for cooking, drinking and bathing. 


7. Matches or Lighter


We'd all love to be the cool guy that can start a fire anytime by rubbing a stick against some wood or striking two stones against each other. But, very few know how to make fire using such methods. Bring a lighter and backup matches to ensure that you can light a fire when you need to. You'll also need tinder (like dryer lint), medium size sticks and bigger logs. Wood generally burns faster than you think it will, so bring extra.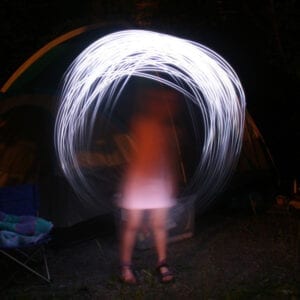 8. Lighting


Some campgrounds have lighting installed while others don't. The light may not be sufficient even in the campgrounds with lighting. To be on the safe side, bring your own lights, such as flashlights, headlamps, candles and lamps. Consider cheap glow sticks too, they cost like a buck, and you can wrap them around child's wrist or neck so you can spot them playing at night. They are great for dogs too!


9. Camp chairs


Camp chairs are essential when you need to sit around a campfire, roast marshmallows and bond with your family over fun games and stories. Make sure they are portable and you bring one for everybody. If you have a hammock pack that too, they're always a hit with the kids!


10. Insect repellent


There's nothing more annoying than having to deal with hundreds of ants when you're trying to sleep. It gets even worse if it's a bunch of mosquitoes out to get your blood. An insect repellent will keep these annoying insects at bay. Go DEET-free. If you're camping by water, the insects are usually worse.


11. Personal items


Don't forget to carry the items you use every day to maintain your hygiene and cleanliness. Make sure the kids carry their toothbrush, towels, and other personal items. If you have teenage daughters, make sure you carry some female hygiene products. Bring sunscreen too!


12. Garbage bags


It's important to ensure that you leave the campground cleaner than you found it. You should put all your trash in garbage bags and dump it at the designated spot in the campground or take it with you if there isn't one. 


13. First aid kit
You never know what will happen when you are out there in the woods. Your kid may have an accident or fall ill during the trip. A first aid kit (affiliate link) can be vital when someone needs immediate attention, such as stopping the bleeding from a wound and disinfecting it. Don't forget to bring any prescription medicine that you or your kids may be taking.

Conclusion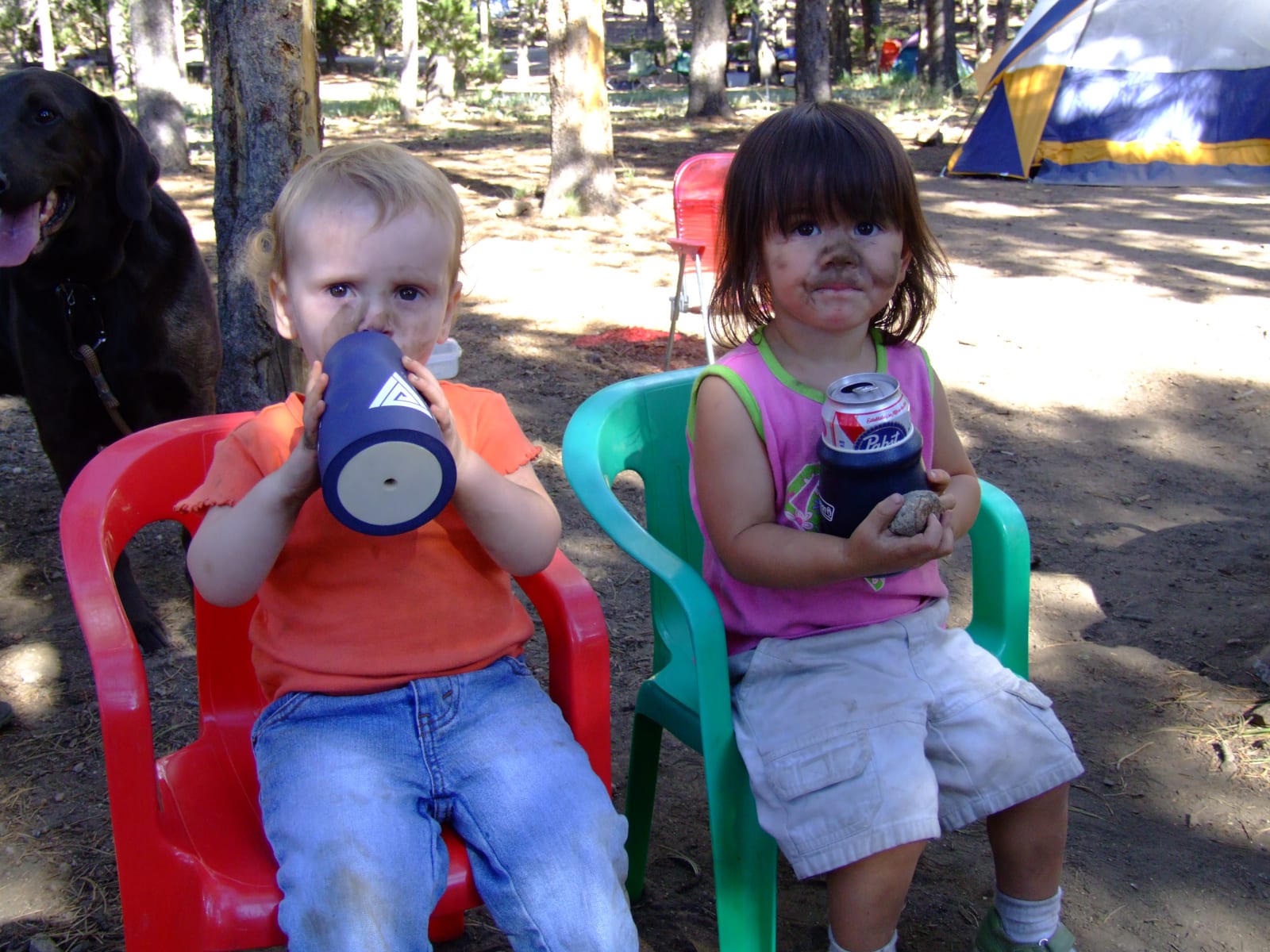 Camping is an awesome activity to engage in with your family every so often. You'll probably never regret a night out, even if it's raining. Just make sure your tent is dry and waterproof! Keep it vented in some way to avoid condensation inside.
You always want to be adequately prepared for anything that might come your way. And avoid inconveniences that may cut your trip short or make it unpleasant for your kids. We hope our guide will help you better plan for your next campout so that you can have a safe, fun time camping with your family.