Colorado is a world class hiking destination, with every kind of hike from simple strolls to epic 14,000+ foot peaks. Whether it's a day hike or an overnight backpacking trek, there are certain essential hiking gear that you need to bring.
There's nothing more freeing than exploring the great outdoors. The world has so much to offer, and the magnificent wonders of Colorado are breathtakingly beautiful. From the Rocky Mountains to lush forests, there are so many places to get lost and be one with nature.
Next time you're planning a hiking adventure, make sure you round up this gear and load it safely in your pack before you head out. Remember to dress in layers and bring at least a poncho in case of rain. There are numerous other items to consider bringing along on your hike, however, these items are mandatory.
Essential Hiking Gear Checklist for Day Hikes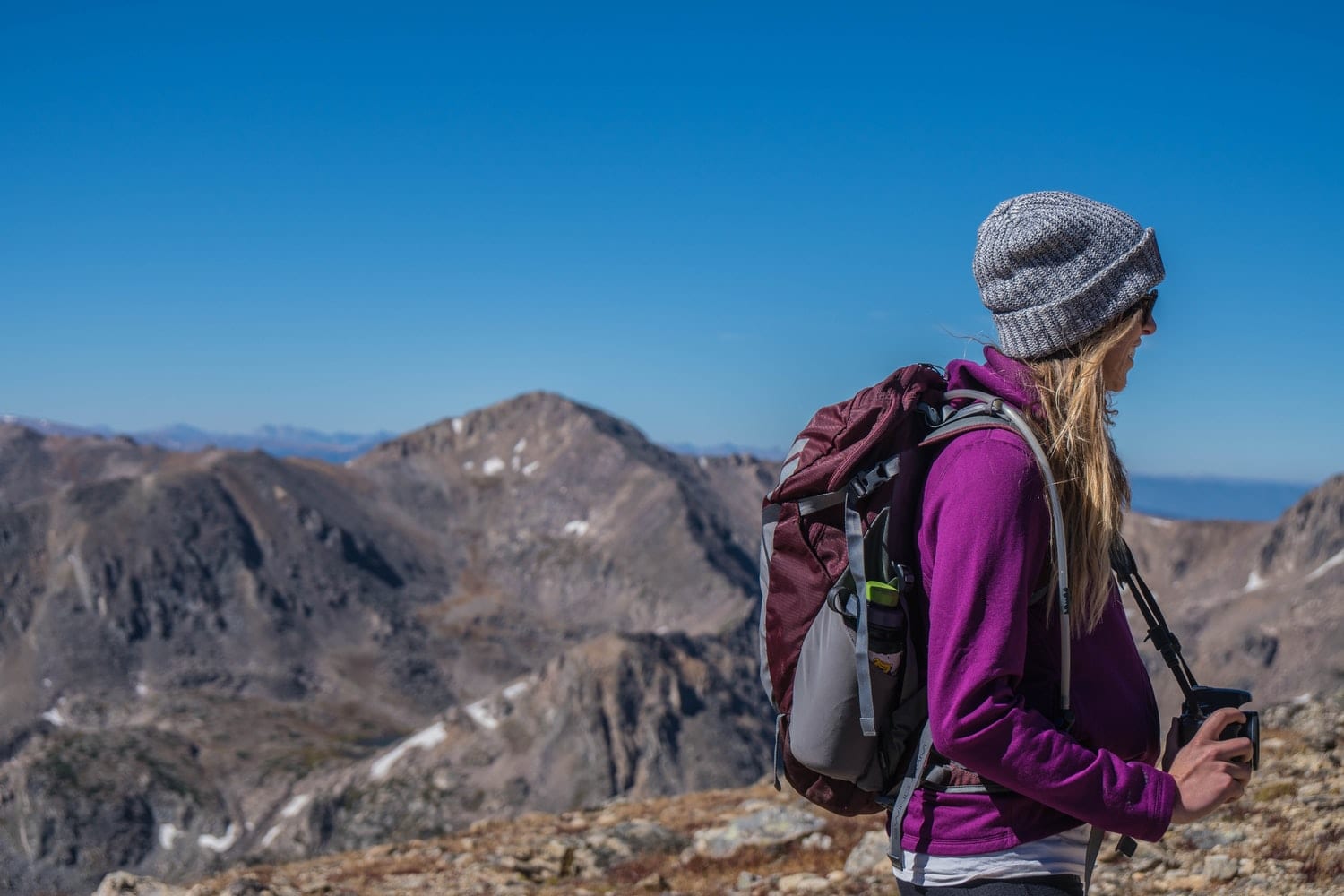 Whether you're planning a day hike or an overnight backpacking venture, you need to be prepared. Mother Nature is a graceful, yet tumultuous being. You never know what you'll come in contact with. To stay safe on every excursion, here are 6 items you need for your next hiking adventure.
1. Backpack
To keep all of your essential items and tools together, you're going to need a reliable backpack. To protect you and your gear from all the elements, invest in a waterproof backpack that is both comfortable and durable. Climb to the peak of Greyrock Mountain or enjoy a relaxing day fishing at Echo Lake knowing your food, clothes, and supplies won't get weathered by unsuspecting storms.
2. First Aid Kit
You may not think it, but hiking is an extremely strenuous activity, especially in the Rocky Mountains of Colorado where some summits can reach well over 14,000 feet! From rough terrain to accidental falls, you or anyone you're hiking with could face an injury. This is why a first aid kit (affiliate link) is a must-have item for your hiking adventure.
Exploring the backcountry or going off the unbeaten path could lead you to dangerous situations where you may find yourself miles away from civilization. To ensure you'll make it home okay, check and make sure your first aid kit includes these items:
Sterile gauze pads/dressing
Safety pins
Disposable gloves
Bandages
Tweezers
Scissors
Thermometer
Cleansing wipes
Distilled water
Painkillers such as Ibuprofen
Antiseptic cream
Rash cream/insect spray
Flashlight
Lighter
Sunscreen
Hand sanitizer
3. Water
As you may know, the human body can only survive without water for three to four days. Add in strenuous hiking and Colorado's dry climate, and you'll need water sooner. If you want to hike the mountains and forests of Colorado, you're going to need water… and plenty of it. Before you embark on your hike to the summit of Greenhorn Mountain or Elbert Mountain, pack your bag with a vacuum insulated water bottle that keeps your drinks cool.
Along the way, you may find yourself out of water completely! If you're nowhere near a clean water source, you'll need to take matters into your own hands. Always keep chlorine dioxide tablets
(affiliate link) handy that kills bacteria of treated water so you don't fall sick. Also, invest in a water filtration system that will allow you to filter dirty river or lake water into drinking water!
4. Food
Hiking expends a lot of energy. To keep your energy levels high, you're going to need to pack plenty of (made in Colorado) food. Stock up on foods high in calories to mitigate headaches and fatigue. You should also pack easy-to-prepare foods that are small enough to store in your bag. Your backpacker's pantry should consist of foods with complex carbohydrates and proteins so you're properly nourished throughout the entirety of your hiking and camping excursion.
5. Multi-Purpose Tool
You should bring along a multi-purpose tool on your next hiking adventure. Multi-purpose tools are typically equipped with a knife, pliers, wire cutters, scissors, a saw, and a prying tool—all in one. Whether you find yourself needed to cut a bandage after encountering a wild animal or some of your camping equipment malfunctions, a multi-purpose tool will ensure you're able to take care of yourself when something goes wrong. You can fix your eyeglasses, cut sticks for a fire or fort, or remove splinters with a handy multi-purpose tool!
6. Compass
You could be exploring a trail or mountain for the first time or snowshoeing a trail you've traversed hundreds of times and still get lost. Having a compass and/or a map should ride with you everywhere you go. Not only will a compass point you in the right direction, if you have a map, you'll be able to find the location of campsites, rivers, and roads in case of emergency. Plus it's so small and light, so you won't even notice it in your backpack.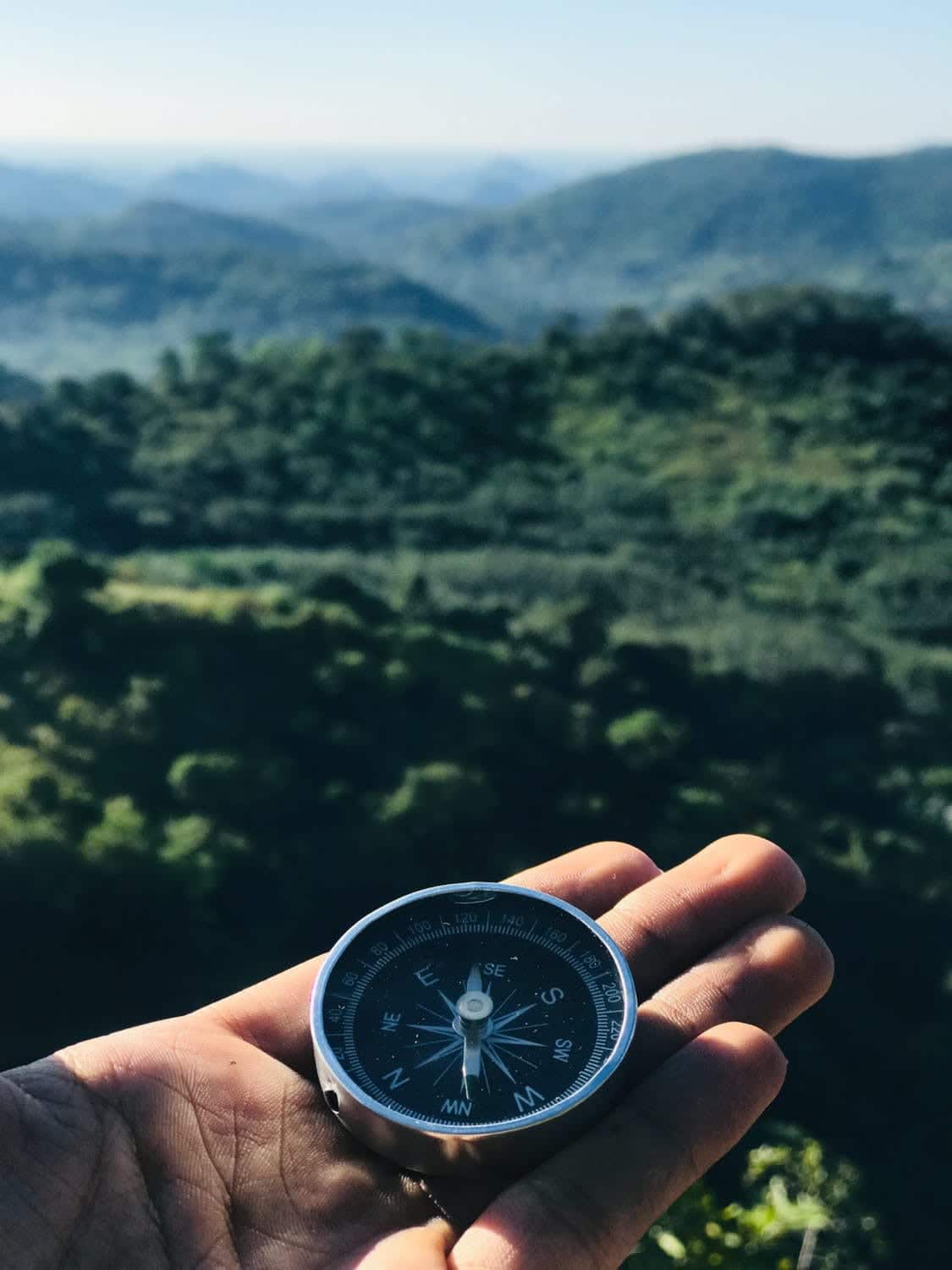 The Bottom Line
Whenever you go hiking you should always be prepared. You may feel confident an easy 5-mile hike won't be hard, but unforeseen events can occur that can put you in danger. To play it safe every time you hit the trails, invest in these 6 essential items for your next hiking adventure.