Colorado is a world-renowned destination for all kinds of tourists and adventurers looking to experience the great outdoors. If it's going to be your first time visiting this Rocky Mountain state, be sure to save a day for hiking it's one of the best ways to relax and soak in the natural landscape.
Best Short Hiking Trails in Colorado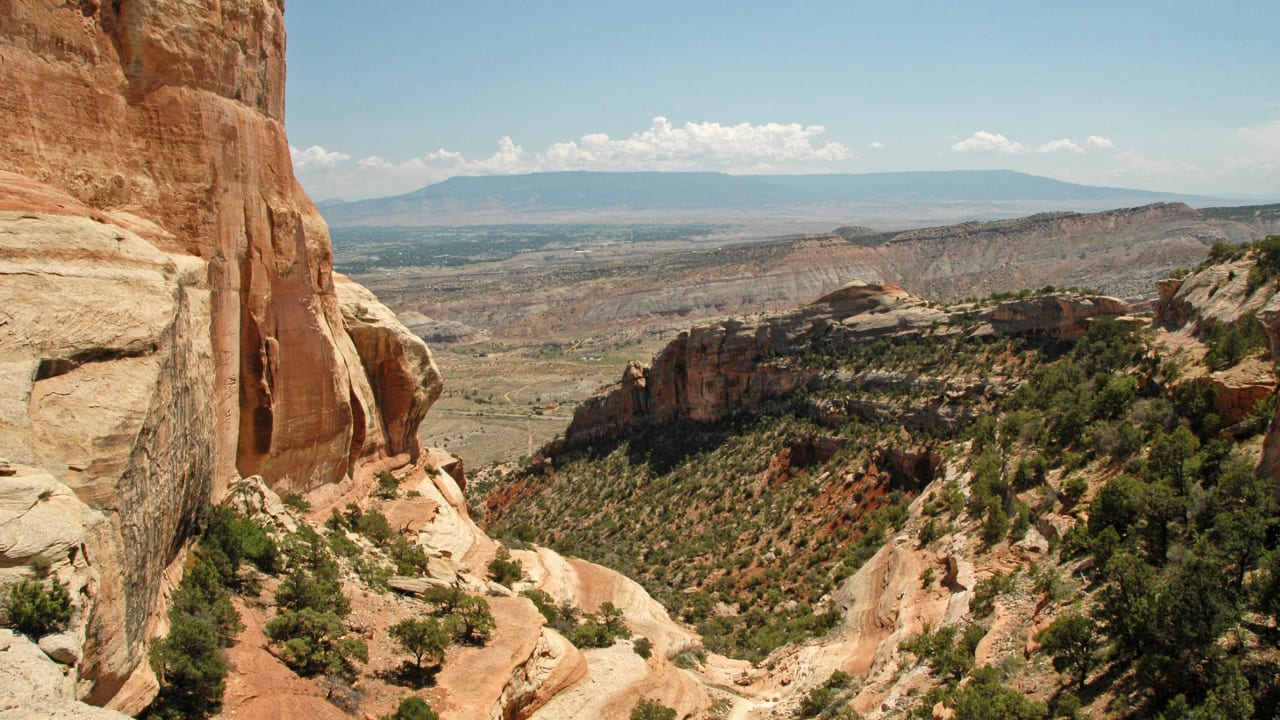 As you may find yourself wondering which ones to include in your travel itinerary, listed below are some of the best hiking trails under 5 miles that even the most inexperienced hiker could easily accomplish.
What essentials should you bring while hiking?
Before you embark upon your desired sub-5-mile hiking trail, you should consider bringing these essentials with you on your way there.
This section contains referral links. If you click through and take action, we may receive a commission, at no additional cost to you. 
What are some of the best hiking trails under 5 miles?
While hiking may not be a one size fits all type of activity, it can be agreed upon that anyone who's a complete beginner or mainly doing it as a leisure activity can cover less than 5 miles of terrain easily⎯which should be more than enough of an achievement in itself. So, without further ado, here are some of the best hiking trails under 5 miles that you should explore while visiting the state of Colorado.
1. Gem Lake Trail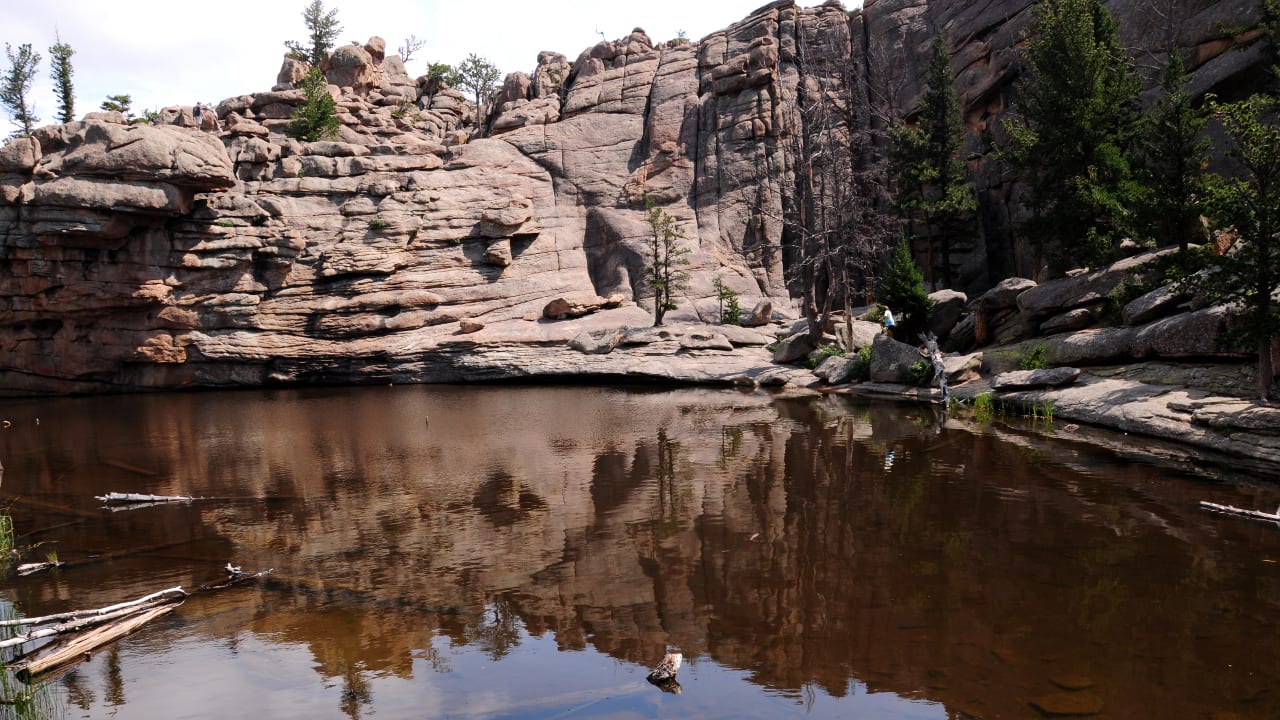 Located on the northeastern side of the Rocky Mountain National Park, and with a roundtrip length of 3.5 miles, the Gem Lake Trail is a hiking trail that ascends along a massive granite rock complex known as Lumpy Ridge.
If you're planning to hike across the Gem Lake Trail, you may want to do so during the fall season, as its first half-mile contains numerous aspen trees whose leaves turn stunning red, gold, and brown. The town of Estes Park, as well as other surrounding mountains, can be seen in its entirety once you go hiking across the Gem Lake Trail. At the end of Gem Lake Trail lies the body of water where it got its name.
While most of Gem Lake is a basin wherein the rock surrounding it collects trapped rainwater and melted snow, a portion of it has some sand that can make for a beach getaway⎯even despite Colorado not being in a tropical place at all!
2. Garden of the Gods Loop Trail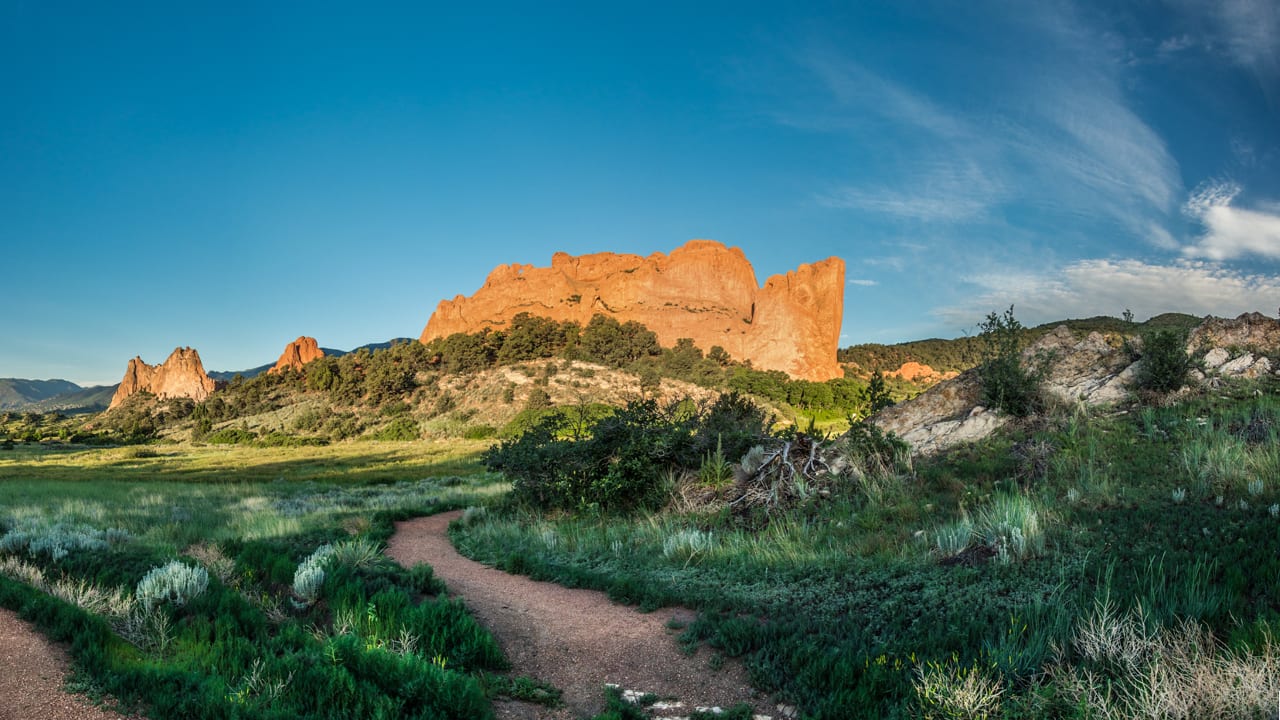 Situated near the city of Colorado Springs and with a length of approximately 4 miles, the Garden of the Gods Loop Trail circles through most of its namesake park, which makes for a relatively easy hike that even someone who hasn't hiked nearly all their life can complete. The Loop Trail is composed of five smaller hiking trails that form a loop.
The chances of you being lost in the Garden of the Gods are very minimal at best as the main rock formations around it are always visible, and you can just find a trail anywhere that will allow you to hike back to where you started.
3. Adams Falls Trail
The shortest hiking trail on this list with a roundtrip length of only 0.9 miles, the Adams Falls Trail is an extremely popular hiking trail located on the western side of Rocky Mountain National Park, which leads to an above-ground view of its namesake.
If you've brought your children with you on your trip to Colorado, you can introduce them to hiking by taking them with you to the Adams Falls Trail as its short length should be something that they can easily manage to pull off. You should be careful though not to let your children slip on the wet rocks and get carried away by the rushing water.
Also make sure to start your hike across the Adams Falls Trail in the early morning, while there aren't as many fellow hikers to deal with yet.
4. Serpents Trail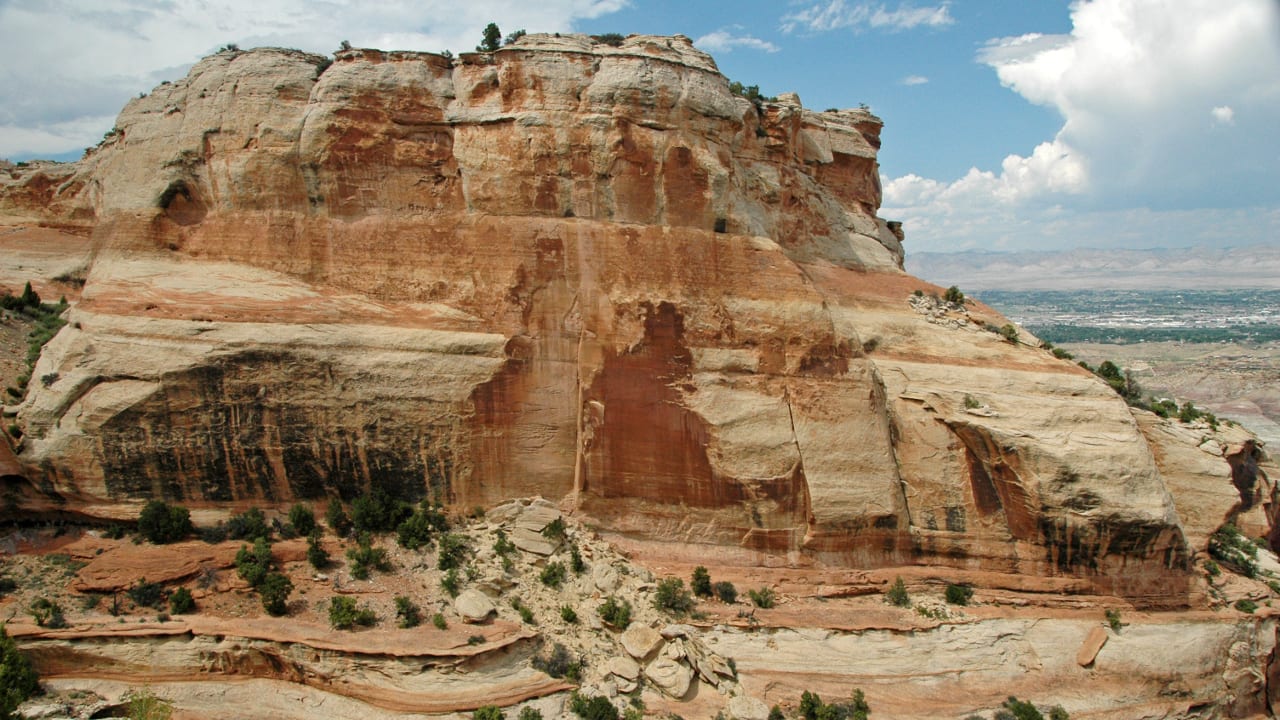 Located near the eastern entrance of the Colorado National Monument and with a roundtrip length of around 3.5 miles, the Serpents Trail was built on a steep incline. This makes for a slightly challenging hike, but then again, what would hiking be without a little challenge, right?
What's even more interesting is that the Serpents Trail was initially constructed as a road for tourists to drive on top of while on their way to the Colorado National Monument. But since the Serpents Trail has such a steep incline, a flatter road was built near it that allowed for a safer drive, thus effectively closing it to vehicular traffic and making it a trail that can be traveled by foot instead.
You wouldn't want to bring your dog or mountain bike, or a dog riding on top of a mountain bike with you while hiking the Serpents Trail as they're strictly prohibited to go up there.
5. Mt. Herman Trailhead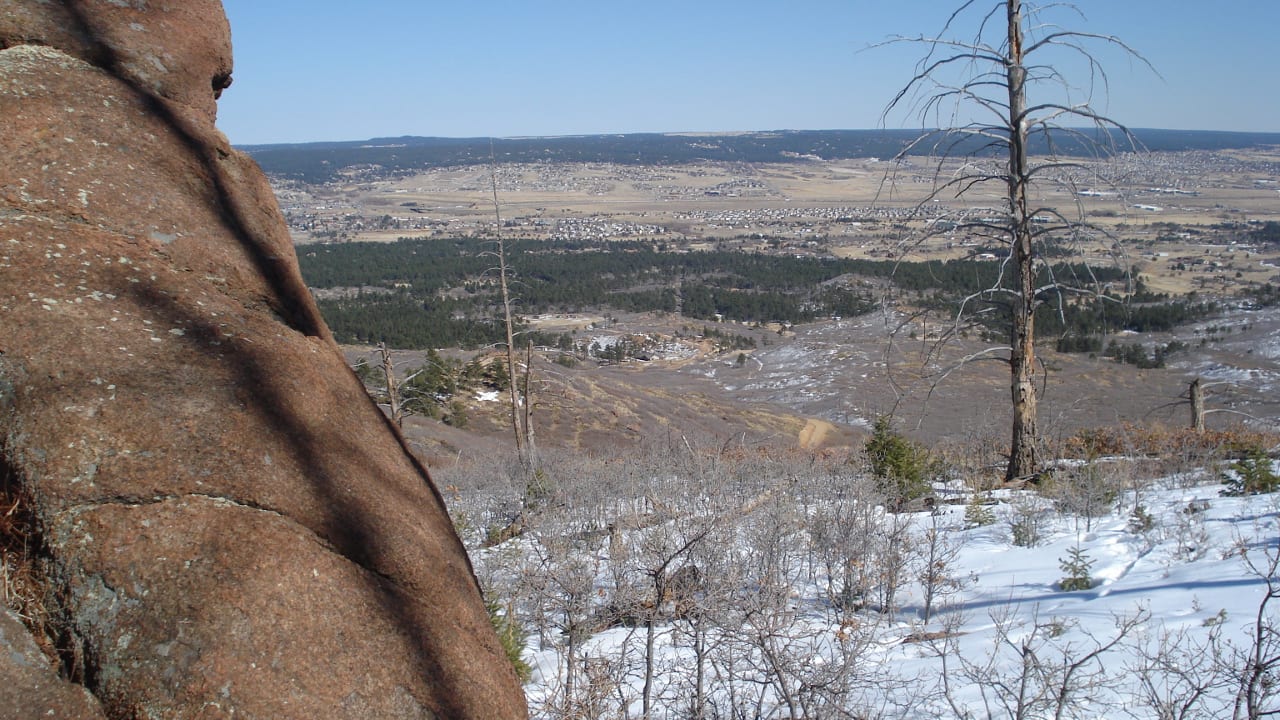 Hikers who've traversed the Mt. Herman Trailhead may agree that there's a particular kind of pleasantness in the 2.2-mile trail. The fairly flat trail can be traversed using a forestry service road, with numerous trees and fauna to see throughout the journey.
This trail can be found by traveling to the west of 2nd Street and then traveling south on Mitchell Avenue. You should then turn right or west when you reach about 3/4 miles into Mitchell to proceed to Mt. Herman Rd. At the end of the path is the geologic remnant called the Monument Rock, which is where Monument, Colorado got its name.
If you're not in the mood to hike, you can actually pursue the path via horse riding. Nearby trails even recommend a 1,000-foot climb, just so you could have a refreshing view from the top of Mt. Herman. Meanwhile, if nature is your thing, then perhaps its more forested "outer trail" is your fancy.
Quick Reminder: Safety First
Whether or not you're a veteran or a first-time hiker, it's important to remember that while hiking is in itself a fruitful journey, it's always important to consider one's safety before, during, and after the trip. This goes beyond gathering all the materials and equipment you need, and it's recommended you take a quick evaluation of everything there is to know before undertaking a hike to your preferred road. Here are some quick reminders: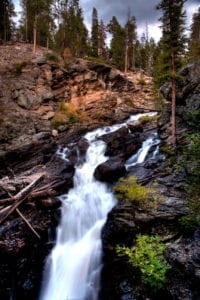 –> Always plan with someone else. It doesn't matter if that person comes to the hike with you or not, but always make sure someone else aside from yourself knows the full extent of your journey. This is extremely important for your safety, especially if you have to travel to go to the particular trail.
–> Stay in constant communication with a friend. This can be the aforementioned person above, or another person who's familiar with your hiking trip. If you have to take a cab or a bus, take note of the particular route they took and the plates if necessary. Always give a message once you're in the location, during the hike, and when you're on your way home.
–> Be aware of yourself, your belongings, and the environment at all costs. Try your best to study the trail and know as much as you could about the area. You won't know if there are any sudden storms or calamities that might arrive, and knowing what to do and where to go in any situation is the best way to ensure your safety.
–> Be aware of rules and regulations. If you have to register or pay for something to hike a place, always take note of certain rules you have to follow. Are you supposed to follow someone or a certain path? What should you do if you get lost, or if an emergency happens? The more you know about the regulations and how you should act during the hike, the more enjoyable the experience can get for you.
While there are so many things to do during your entire visit to Colorado, one that should be on the top of your bucket list is to go hiking. After all, hiking is an outdoor activity that you can find for free, and the only thing you're going to need while doing it is your stamina and determination to walk your way towards the end of the trail.
So, grab your best compass and your friends and family and hit the trail! Hiking can become a new favorite activity⎯especially after a walk on these hiking trails in Colorado that are under 5 miles.