Oftentimes when people think of Colorado, the Rocky Mountains and magnificent ski resorts come to mind. Indeed, the Mile High State is world-renowned for its myriad of recreational opportunities and natural splendor.
With all of the positive attributes of the state, Colorado is also the location of some of the most notorious murders and serial killers in U.S. and even world history.
Famous Murders and Serial Killers in Colorado History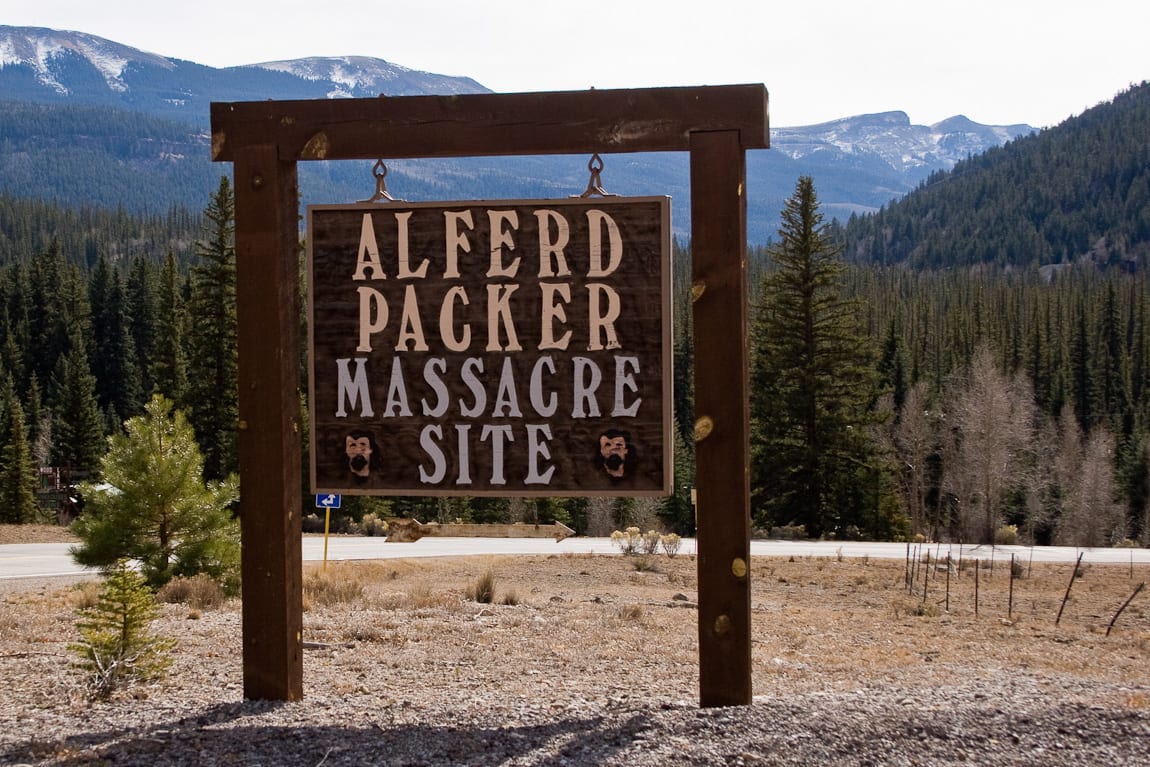 A trio of Colorado crimes continue to be talked about today. Because these crimes are part of the public consciousness, the review here is briefer. The brevity is not intended to diminish these tragedies:
Murder of JonBenét Ramsey
Columbine High School mass shooting
Aurora Theater mass shooting
Three other notorious Colorado crimes aren't noted as frequently today. They did make headlines around the world and remain the stuff of horror stories:
Alferd Packer murders
Ted Bundy murder and escapes
Kidnapping and murder of Adolph Coors III
Alferd Packer: Murderer and Cannibal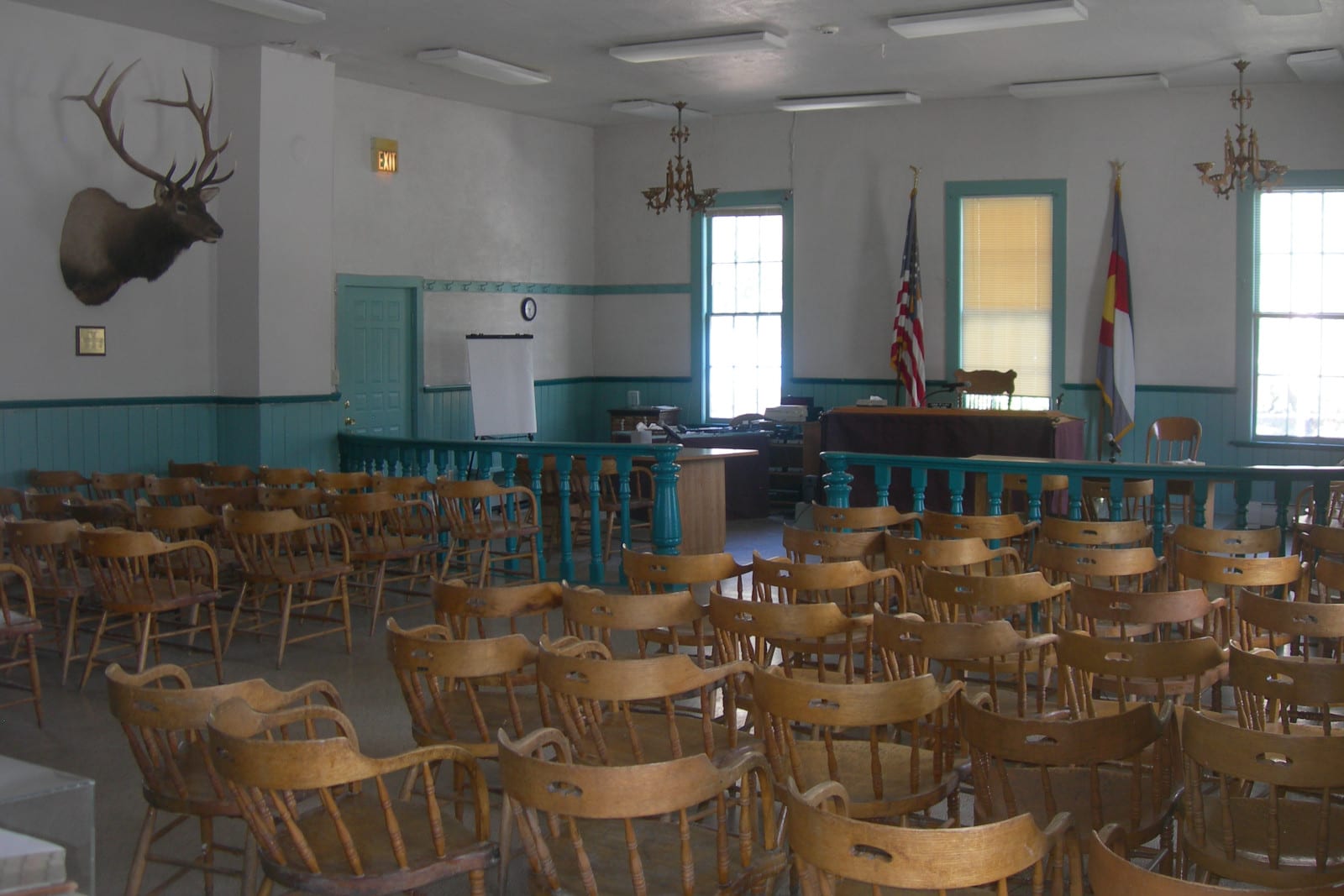 One of the first notorious crimes in Colorado History to garner national attention involved gold prospector Alferd Packer. A group of men left Provo, Utah for gold country near Breckenridge, Colorado. They made the trek during what turned out to be a harsh winter in the Colorado Rockies in 1874. Eventually, the initial group splintered into smaller ones, Packer traveling with five other men.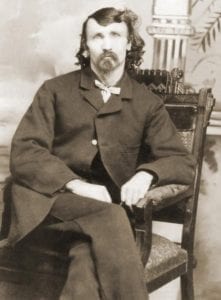 Ultimately, Packer and his party ended up stranded in the Rockies due to unrelenting winter storms. Weeks later, Packer alone returned to civilization, arriving in Gunnison on April 16, 1874. Packer was initially believed when he reported how the rest of his party had died (around present-day Lake City founded in 1875). He advised that other party members killed one another. He would concede that he lived off the remains in order to survive.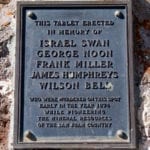 Eventually, people started to doubt Packer's version of events. When that occurred, and Packer was soon to be charged with murder, if not cannibalism, the gold-seeker went on the lamb, captured nine years later. In his first trial, he was found guilty and was sentenced to hang.
The verdict was set aside by the Colorado Supreme Court. He was tried a second time, found guilty, and sentenced to 40 years in prison, eight years for each of the five dead men.
The story was the stuff of headlines, including in the Denver Post. Oddly, when Packer was released from prison, he went to work for the Denver Post and its owner … as a security guard.
Murder and Escapes of Serial Killer Ted Bundy
Notorious serial Ted Bundy confessed to killing 23 women across the United States, including two sorority sisters in Florida. Some investigators estimate he actually murdered over 30 women. He was convicted for the Florida murders, sentenced to death, and executed in Old Sparky (the electric chair) on January 24, 1989.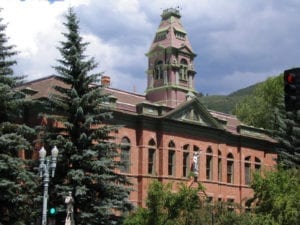 Traveling in Colorado, Bundy allegedly killed a woman in Pitkin County. He was arrested and jailed in 1977. He escaped from the courthouse during case proceedings in the summer of 1977 and was on the loose for about a week.
Now jailed in Glenwood Springs, in December of that year, he executed an elaborate and successful plan to escape from the jail, this time remaining free for over two months. This made two escapes in Colorado, in a span of 6 months.
It was during this time period that Bundy traveled to Florida and murdered the college students, which resulted in his execution. He was arrested in Florida on February 15, 1978, and never again escaped custody.
Kidnapping and Murder of Adolph Coors III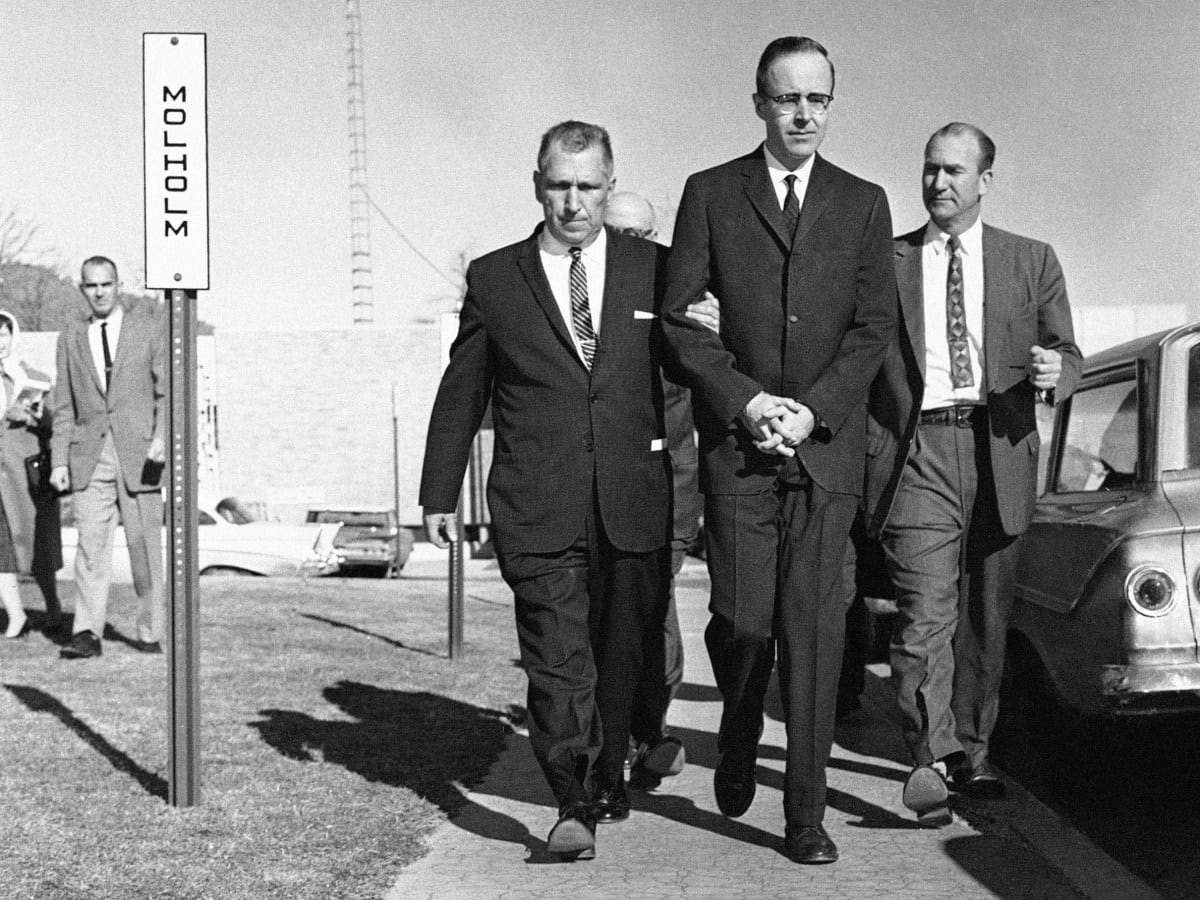 Adolph Coors III was the grandson of the founder of Coors Brewing Company, a Colorado institution. He was the company's CEO and Chairman of the Board.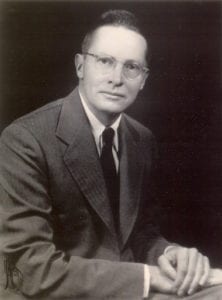 On February 9, 1960, Coors was kidnapped on the way to his office in Golden by a prison escapee named Joseph Corbett. Later that Tuesday a milkman found Coors idling station wagon, along with blood spattered on the bridge. This started a massive manhunt for Ad Coors.
The 31-year Corbett was already a convicted murderer who sneaked out of California minimum-security prison some 4 1/2 years prior. Corbett did demand a ransom in the amount of $500,000, but likely had killed the Coors heir not long after kidnapping him. The kidnapping of the brewery magnate made international headlines.
Remains of Coors body was found at a Douglas County dump months after this disappearance. Corbett ultimately was captured, convicted, and sentenced to life in prison. He was released on parole in 1980. He took his own life in 2009 at the age of 80.
Murder of JonBenét Ramsey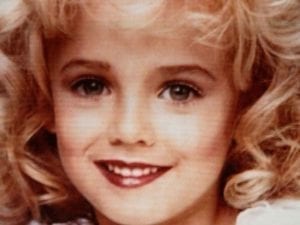 In one of the most notorious crimes in Colorado history, JonBenét Ramsey was murdered in her Boulder family home on Christmas Eve 1996. The case remains unsolved, although a multitude of theories have been put forth through the years.
These include what have been broadly categories as "family theories" and "intruder theories." DNA not belonging to any Ramsey family member, and which has not been matched on any database, was found at the scene of where the body was discovered and on the child's clothing as well.
In 2016, with new DNA technology, not one but rather two unknown DNA samples were found.
According to the Boulder County Sheriff and District Attorney, the case remains an open investigation.
Columbine High School Mass Shooting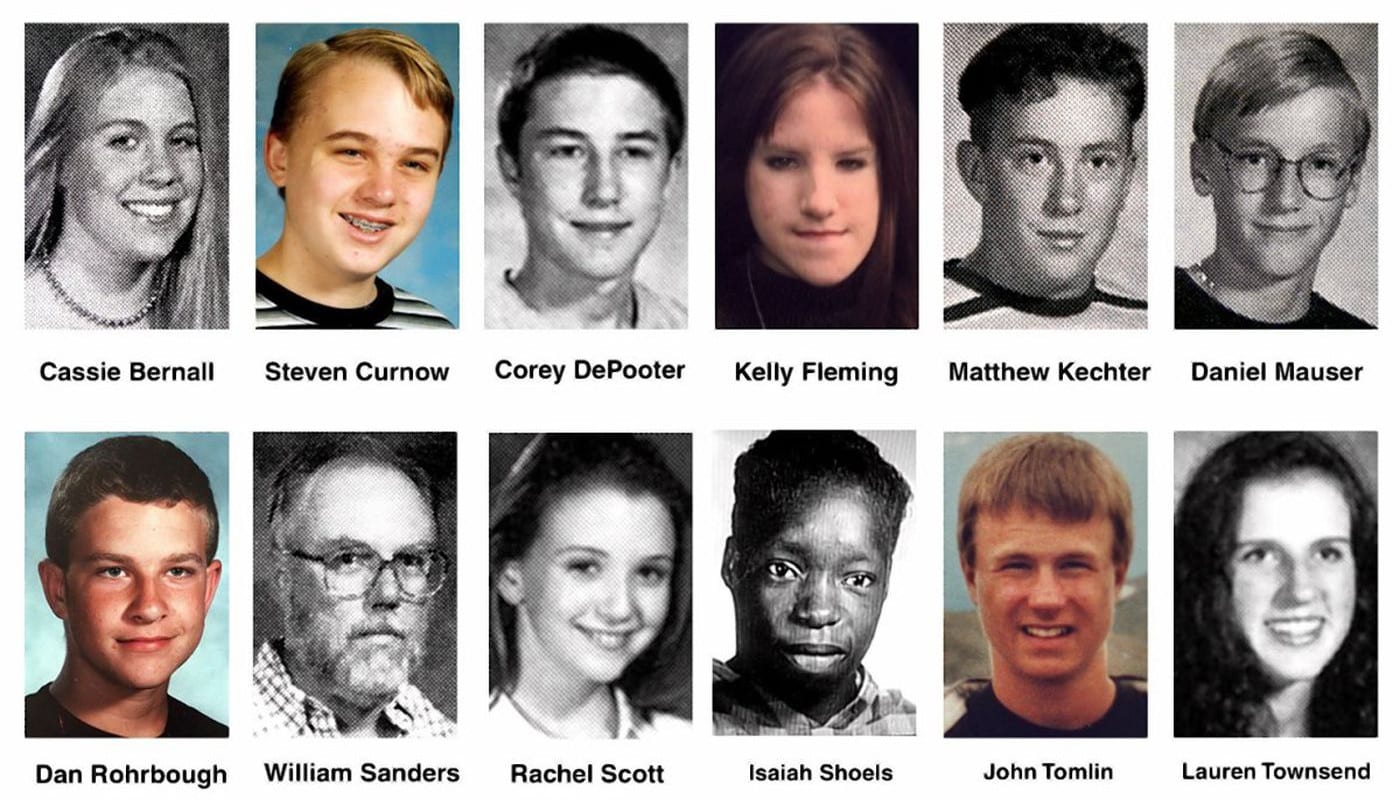 The Columbine High School shooting occurred on April 20, 1999, at a school located on the outskirts of Denver, near Littleton. The shooters, Eric Harris and Dylan Klebold, shot and killed 12 students and 1 teacher. Another 21 people were injured by the killers.
The duo also placed homemade bombs in different locations in the school. They failed to detonate. The duo killed themselves at the scene.
Aurora Movie Theater Shooting

On July 20, 2012, during a midnight screening of the Dark Knight, a gunman indiscriminately opened fire on the audience at a movie theater in Aurora, Colorado, a suburban enclave next to Denver. The shooter, James Holmes, killed 12 people. 58 people were injured by gunfire. Another dozen people were injured trying to flee the scene.
The shooter was arrested in the parking lot, charged, and convicted of multiple crimes. He was sentenced to life without parole, the location of his incarceration not currently publicly known.
Other shocking cases dot Colorado history. These include a man who blew up a commuter plane to kill his mother and a burglary ring made up of 50 Denver police officers.