Southwestern Colorado is rich in archaeology and American Indian culture. The museums in this remote corner of the state preserve the story behind these sites.
1. Mesa Verde Visitor and Research Center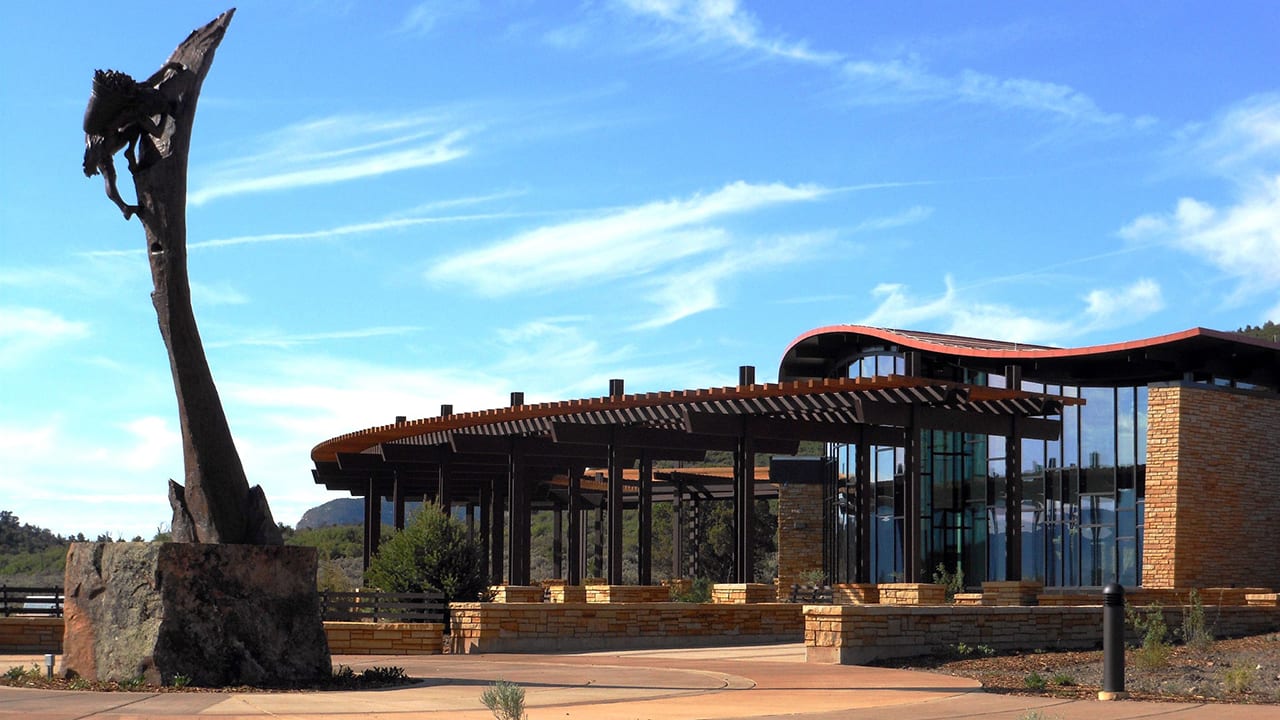 A light-filled structure of stone and glass, the Mesa Verde National Park visitor center reenvisions traditional Southwest architecture. Completed in late 2012, the LEED® building is sustainably designed to conserve energy while protecting nearly 3 million artifacts.
Interior windows provide a glimpse into the curation facility, where ancestral Pueblo pots rest on open shelving. Visitors can browse the collections virtually through touch screens. The center is located at the park entrance on US Highway 160, 10 miles east of Cortez. Mesa Verde National Park; 970-529-4465.
2. Chapin Mesa Archaeological Museum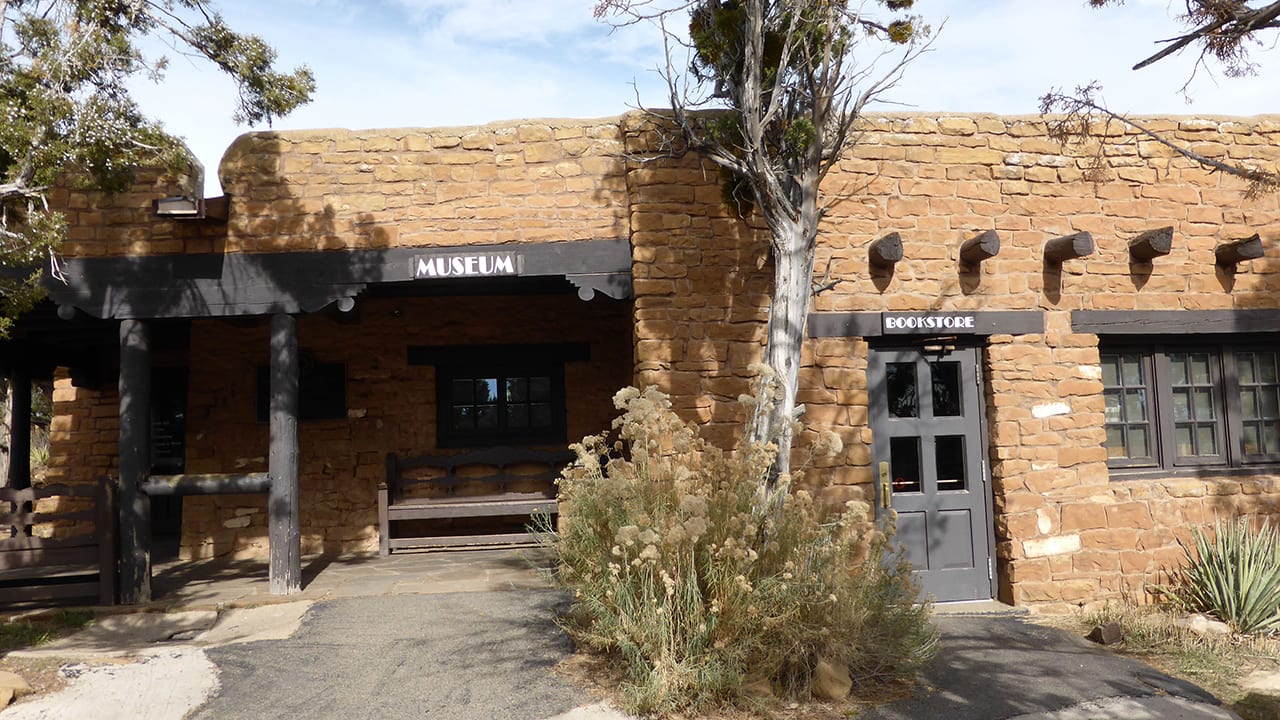 Twenty miles from the park entrance (about a 45-minute drive), you'll find the old-fashioned Chapin Mesa museum. "Parkitecture" buffs will appreciate the 1920s-era Pueblo-style building.
There's much more on display here than at the visitor center, including extensive exhibits of ancestral Pueblo pottery and other artifacts. The charming dioramas of Pueblo life were created by Civilian Conservation Corps (CCC) artists during the Depression. Chapin Mesa, Mesa Verde National Park; 970-529-4465.
3. Anasazi Heritage Center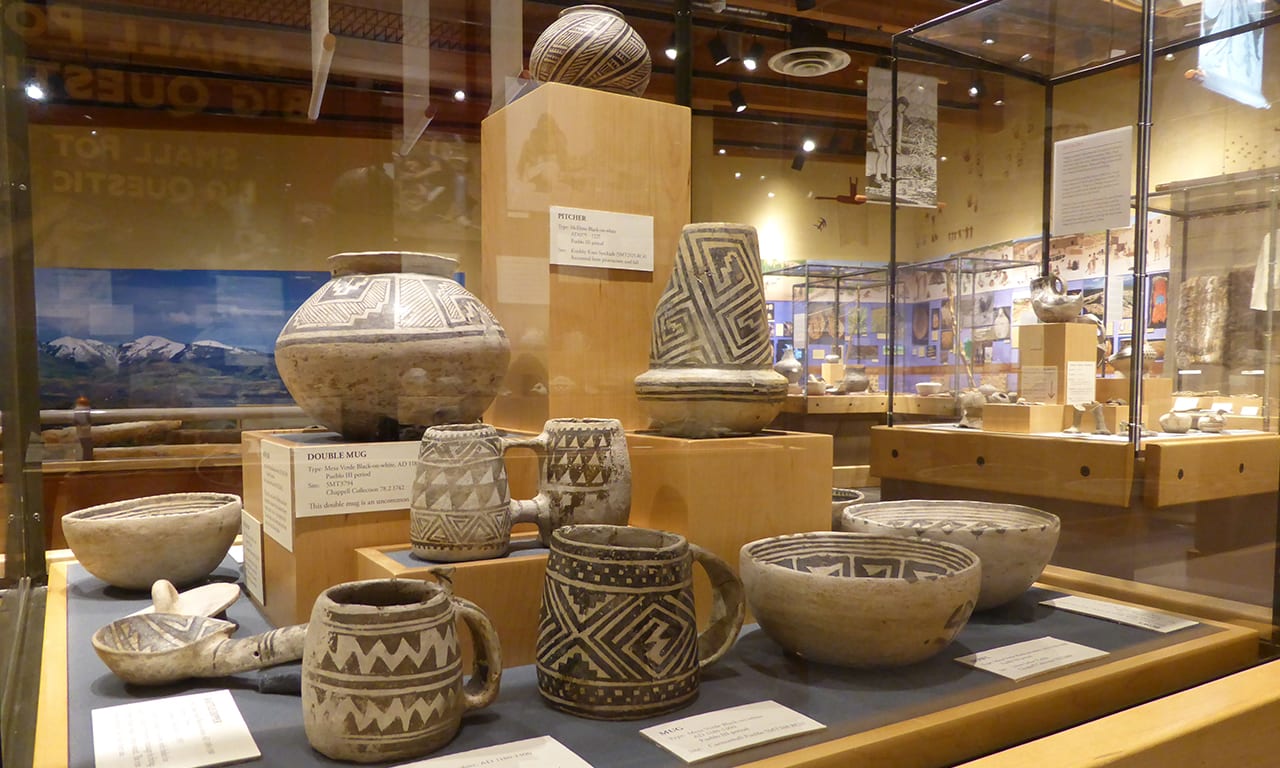 This modern museum's collections include millions of artifacts from the Dolores Archaeological Program, the largest archaeological project in US history. From 1978 to 1984, archaeologists mapped about 1,600 sites and excavated about 120 sites along the Dolores River before the construction of McPhee Dam and Reservoir.
View artifacts from 12th-century Escalante Pueblo, then walk the half-mile trail to the hilltop above the museum to visit the ruins of the pueblo. 27501 Highway 184, Dolores; 970-882-5600.
4. Cortez Cultural Center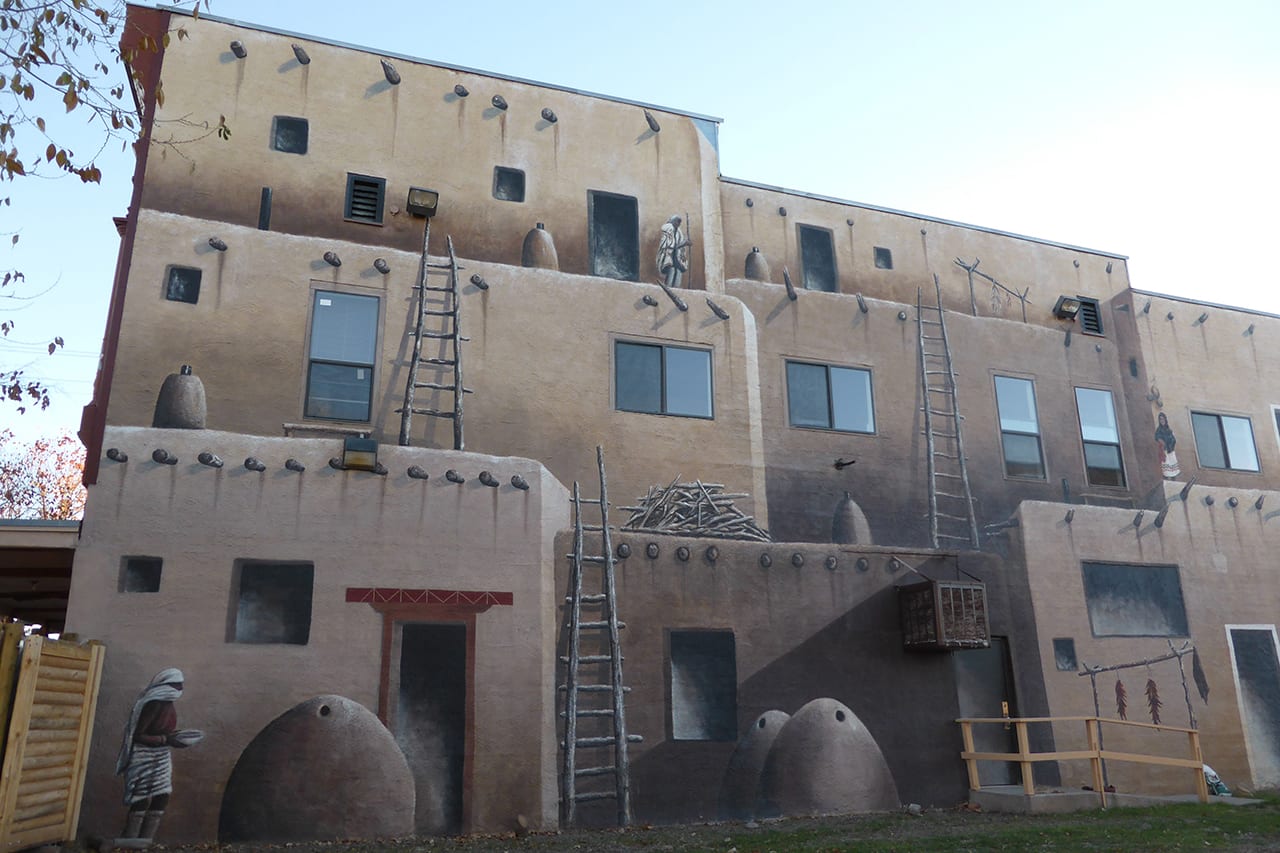 This historic 1909 building in the center of Cortez was once the E. R. Lamb & Co. store. On the north side of the building's exterior, an enormous mural transforms the building into a multistory pueblo. American Indian dances take place at the Cortez Cultural Center on summer evenings.
Inside, historical and archaeological exhibits share the space with a local artists' gallery. The Joe P. Fulk Collection displays ancestral Pueblo pottery found on land homesteaded in the Goodman Point area, near Cortez. 25 North Market St., Cortez; 970-565-1151.
5. Notah-Dineh Trading Co. & Museum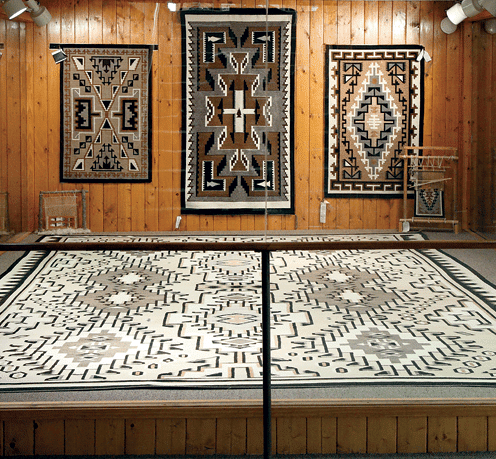 Hidden in the basement of this large trading post in downtown Cortez are exhibits of American Indian crafts, including jewelry and weavings, plus an assortment of Western curiosities. The centerpiece of the collection is a Navajo rug in the Two Grey Hills style, woven by Rachel Curley between 1957 and 1960.
Measuring 12 feet by 18 feet, it's the largest known rug in this style. You won't see anything like it anywhere else. 345 West Main St., Cortez; 970-565-9607.