[In route to Green Mountain. Photo: Cody Wellons] Mountain biking is becoming increasingly popular every year, especially in a gorgeous place like Colorado. More and more urbanites worldwide are buying mountain bikes and heading to the hills every free chance they get. In the United States, there are few better places to go mountain biking than in the Rocky Mountains.
One of the most popular reasons for cycling, especially for adults, is for health. This low-impact cardiovascular activity reduces the risk of coronary diseases, helps to lose fat, builds muscle, increases mental power, and improves endurance.
5 Reasons you Should Try Mountain Biking in Colorado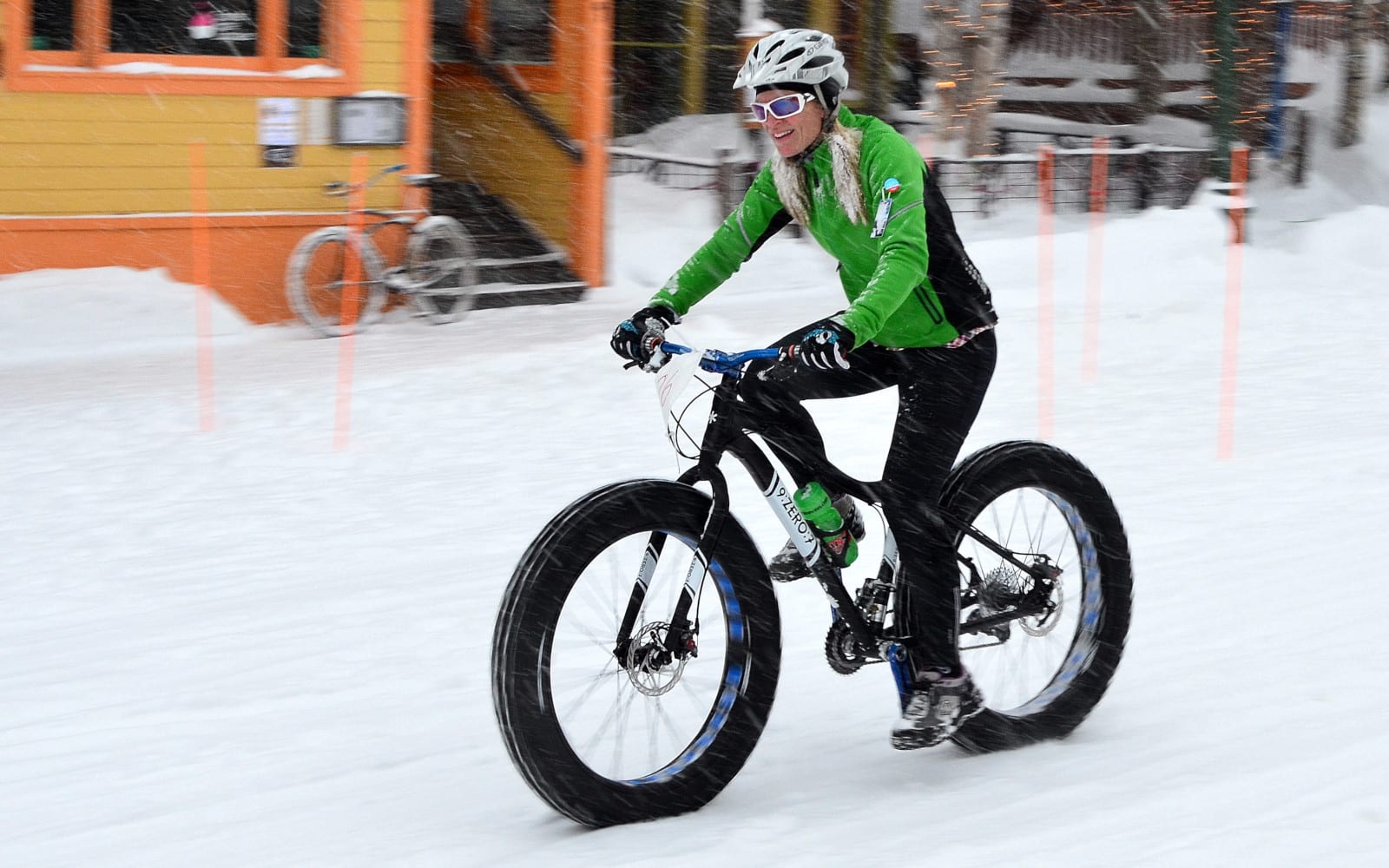 Beyond health reasons, however, bicycling can also be a ton of fun. At any time worldwide, there are sports events fully or partially incorporating biking, from duathlons in small cities in the Pacific, to huge multi-week and cross-country road races like Tour de France.
And while the field is dominated by men, the number of women riders continue to increase through the years. As such, bike manufacturers are making specialized mountain bikes at a decent price in order to capture this market of adventurous women turning to the mountains for their rides.
Here are a handful of reasons why you should try mountain biking, especially on the trails of Colorado.
1. Colorado has a lot of spectacular biking trails.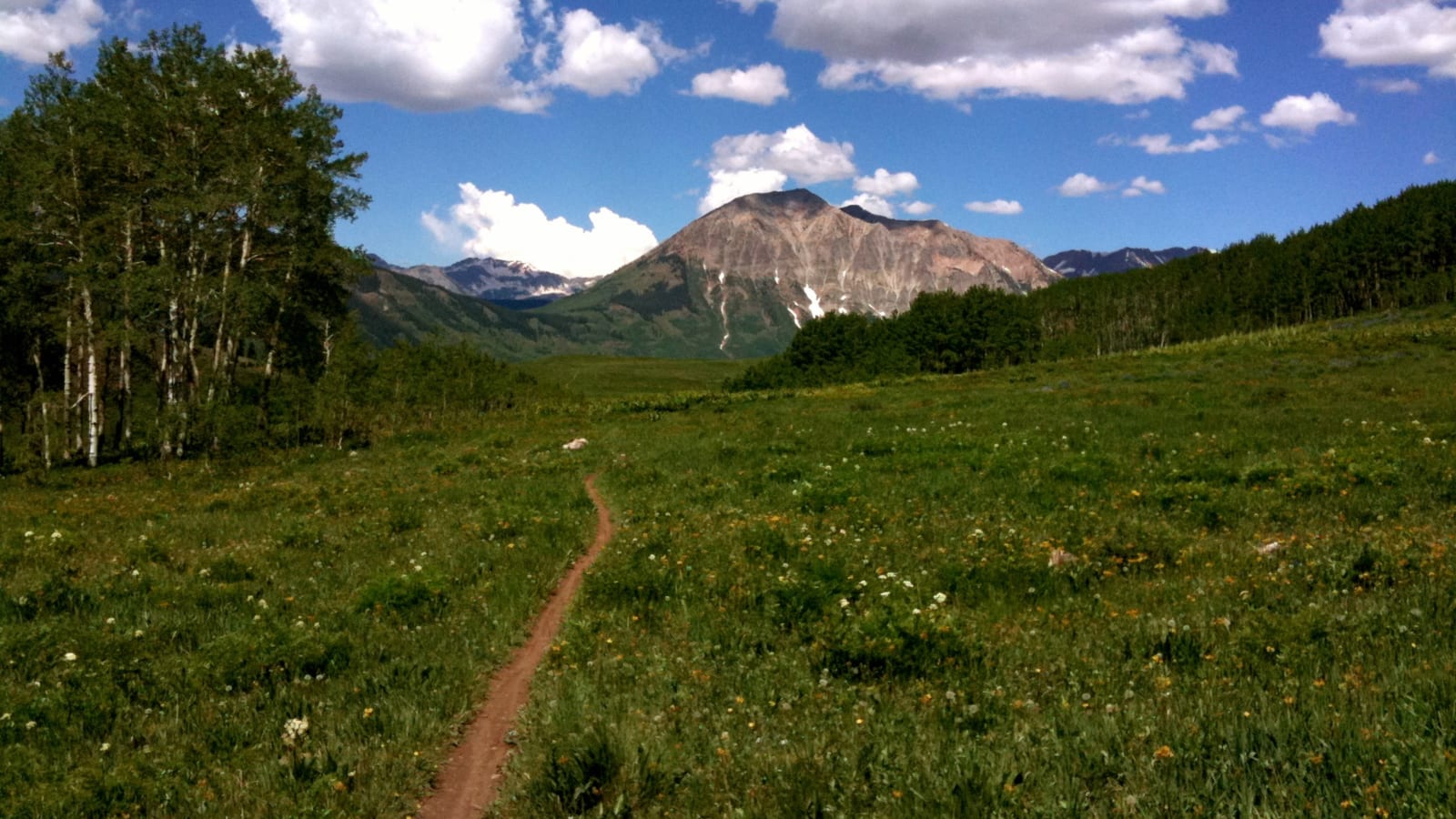 There's nothing quite like nature and spectacular mountain views to replenish your spirit after a hard week at work. Colorado's got that in spades! You can bike in public parks, but for the best experience, head to national forests. Trail lengths vary, so you'll easily find something suitable for your skill and time.
Some, like the Colorado Trail, is around 500 miles from start to finish. It is highly recommended that you are physically and mentally fit to take on this mountain biking that mostly combines spectacular backcountry camping. It's a single-track trail that gives you an unmatched ride through the heart of Rocky Mountains.
Others, like the Government Trail in Aspen, is almost 20 miles long and one of the most beautiful, especially during the fall for those colorful aspens.
Mountain biking will indeed take you to the most beautiful places that you otherwise wouldn't be able to reach by car or easily on foot. It opens the world for you; no place is off-limits once you are confident on your mountain bike.
All throughout Colorado, you can find top trails going through forests, green fields, and wildflowers. You may also find yourself in a single track with only the far-off views of the mountains to entertain you. Whatever trail you choose to ride, you know it's easy to take because you have your trusty mountain bike with you.
2. Mountain biking invigorates you and keeps you healthy.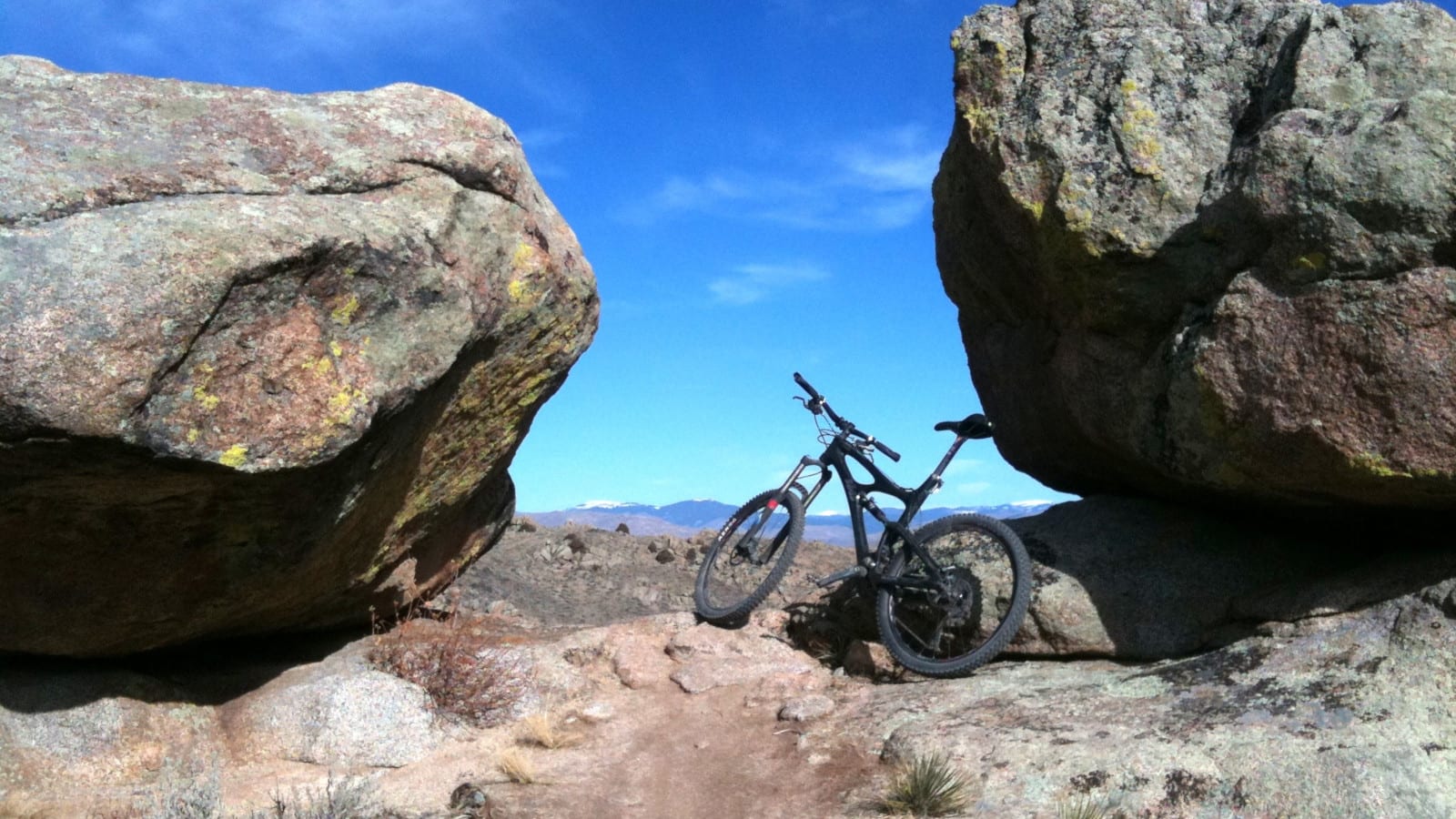 Bicycling is one of the best exercises out there. It's a cardiovascular activity that helps increase your endurance the more you do it (like running), but it is also low impact (unlike running), making it a body-friendly exercise. Gyms and fitness centers have stationary bikes because of their health benefits. Stationary bikes, however, are BORING. You sit there and pedal breathing in the humid, sweaty, and never go anywhere.
With mountain biking, you get all the benefits of the same exercise, plus so much more. Your heart keeps on exercising, greatly decreasing the risk of heart diseases. Studies show that biking over 20 miles every week reduces that risk by almost half.
Unlike road riding, however, mountain biking continuously provides challenges, which keeps your mind and body active and alert. The longer you go mountain biking, the fitter and healthier you become. Your lifestyle changes.
3. Mountain biking provides the ultimate excitement.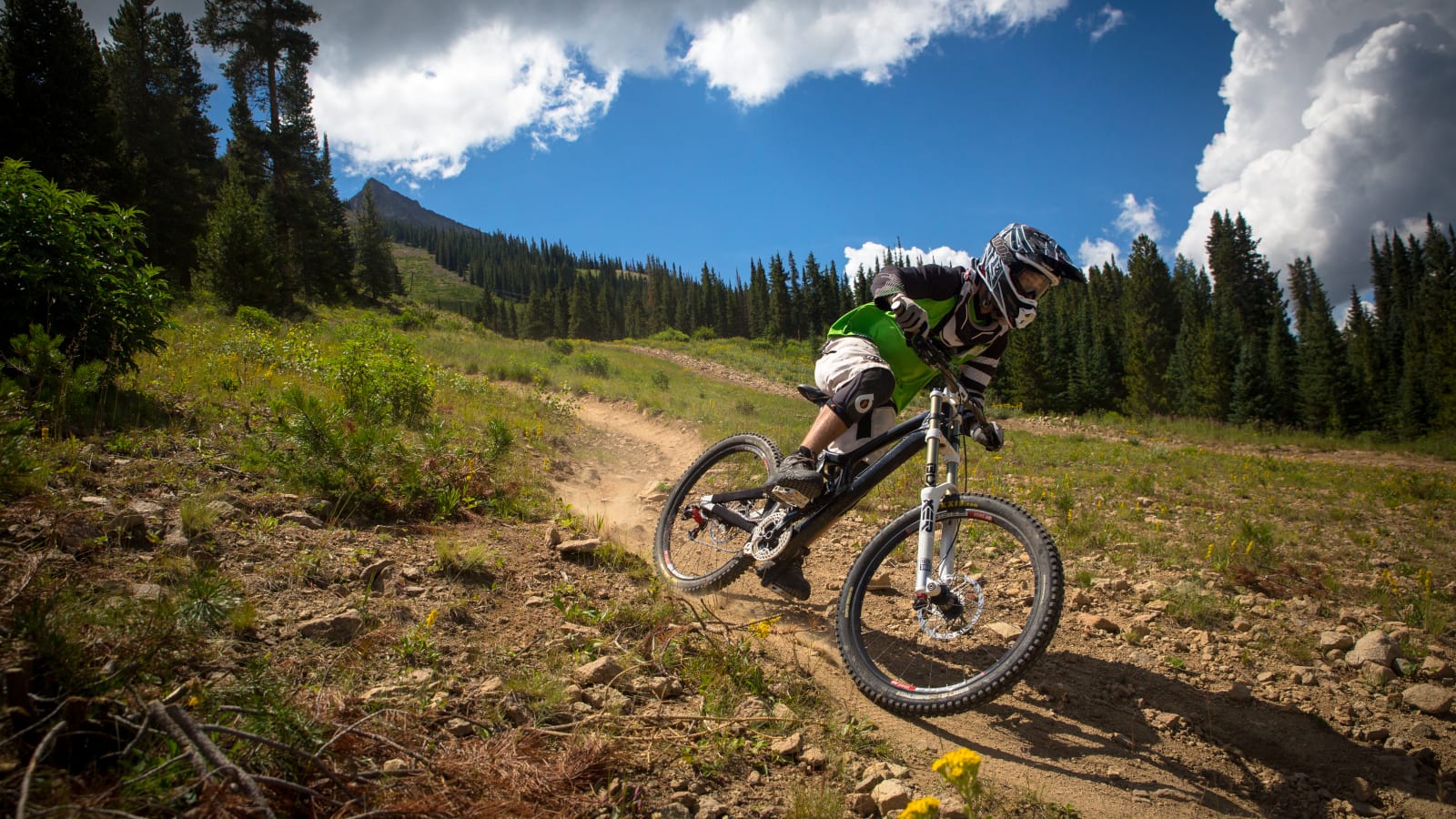 Biking in the Rockies definitely provides the ultimate excitement. It is exhilarating, it makes you push yourself, and when you succeed to overcome an obstacle, gives you a feeling of fulfillment.
If you're new to mountain biking, for example, you can choose shorter trails like Doctor Park Trail in Crested Butte. It is just over 14 miles with gorgeous views of the mountains in the distance.
Once you have more experience, you can take a longer biking trip, combined with camping in some areas. Buffalo Creek Recreation Area in Pine, for example, is huge and it has campsites along the route.
No matter where you go, there are always biking trails that test your limits. There are tricky hills, new ledges, and even descents to go as fast as you can. No route is the same, too, and when you're riding, you need all that you have – your attention, control, endurance, and skills – to focus on what you're doing.
What makes mountain biking even more vibrant is how you notice several things at once – the noise a river makes, the brief glimpse of wildlife through the trees, a branch sticking out into the path – and yet remain focused on pedaling and avoiding obstacles on the trail. When you're actively engaging your brain, it makes the ride all the more incredible!
4. Mountain Biking Will Get Rid of Monotony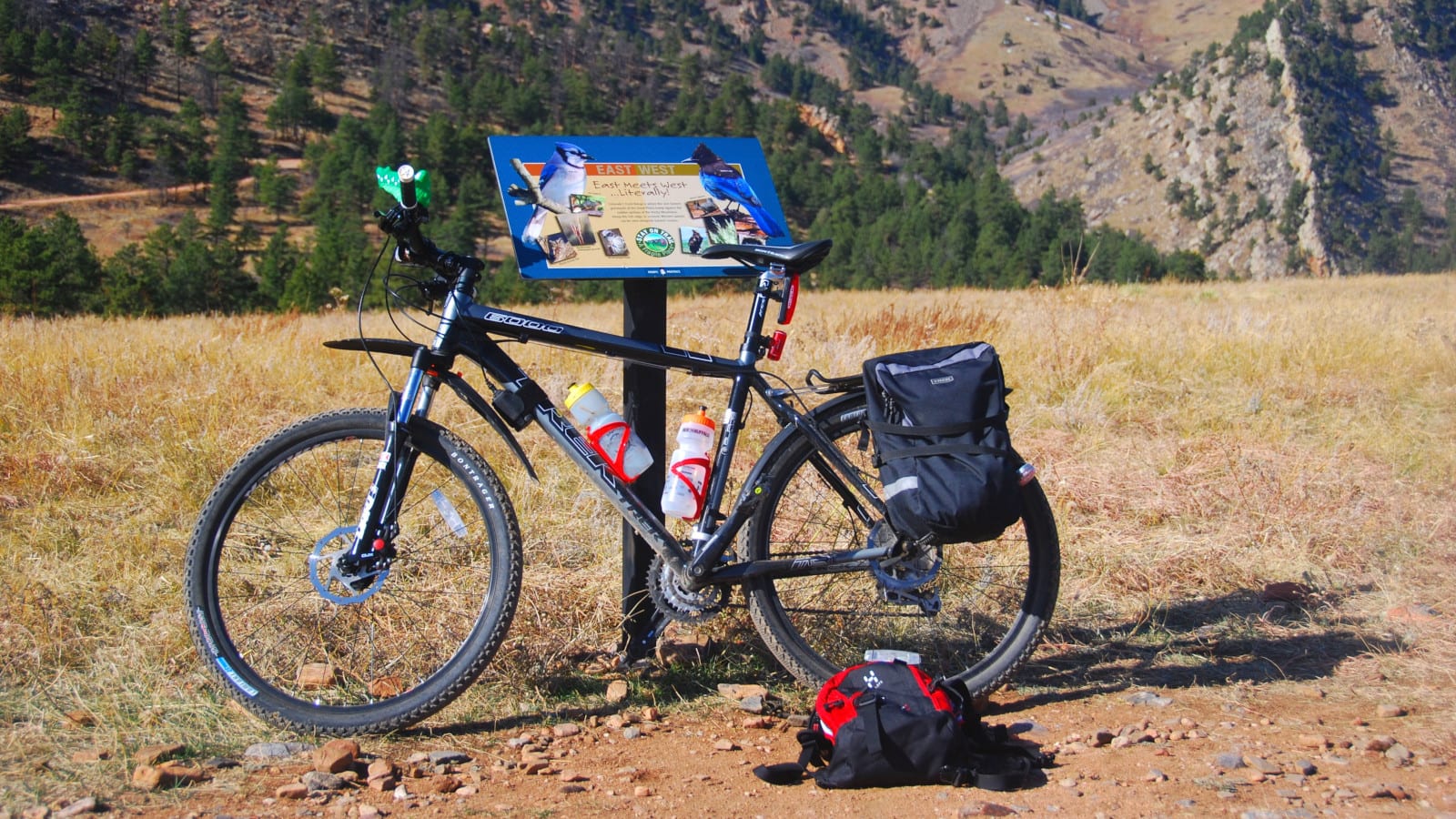 Break up your routine! Most of us have a pretty monotonous schedule; we wake up, get dressed, eat, go to work, and go home. We repeat the same thing day in and day out. It's no wonder we get bored! Mountain biking can definitely help with your boredom.
You might only get to do it on the weekends, but the anticipation building up to the ride more than makes up for it. It takes you out of the city and takes your mind off your work, even while just planning and anticipating. Because you're riding on trails, you need to focus on your riding, enhancing your awareness of the moment and, as a result, making the experience more enjoyable.
5. You will meet new friends when mountain biking.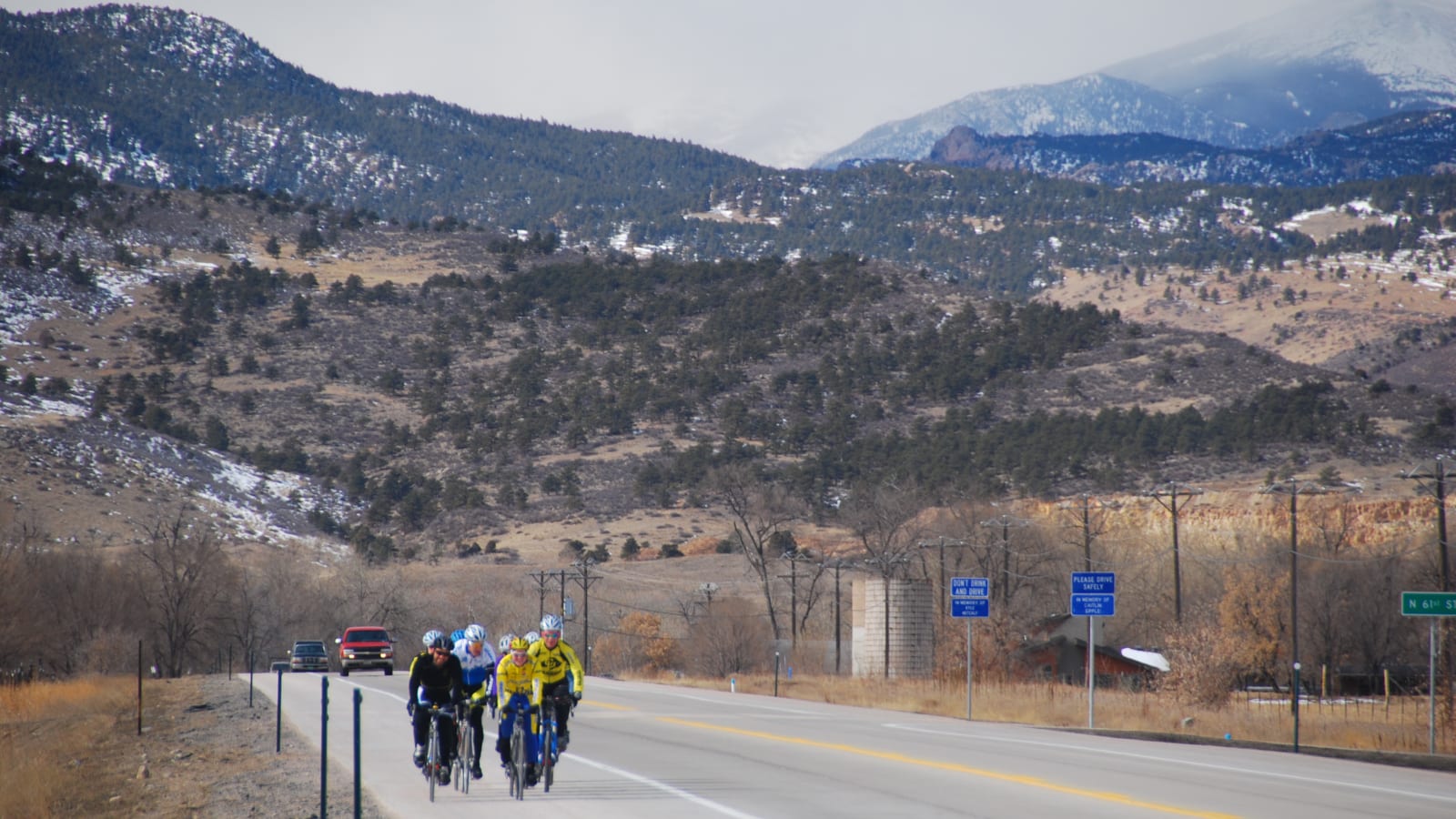 Mountain biking is not for everybody in your circle. Not all of your friends or family would appreciate waking up early and pedaling for hours through rough terrain.
As such, when you take on mountain biking, you get to meet up with a whole new group of people, people who share your love for bikes and nature. There is absolutely nothing like meeting kindred spirits when you are trying out a new hobby!
Another great thing about meeting new people is that some of those could be an expert already when it comes to the sport. You will learn new skills (e.g., how to maintain your bike) and get some tips on how to improve your ride.
The Bottom Line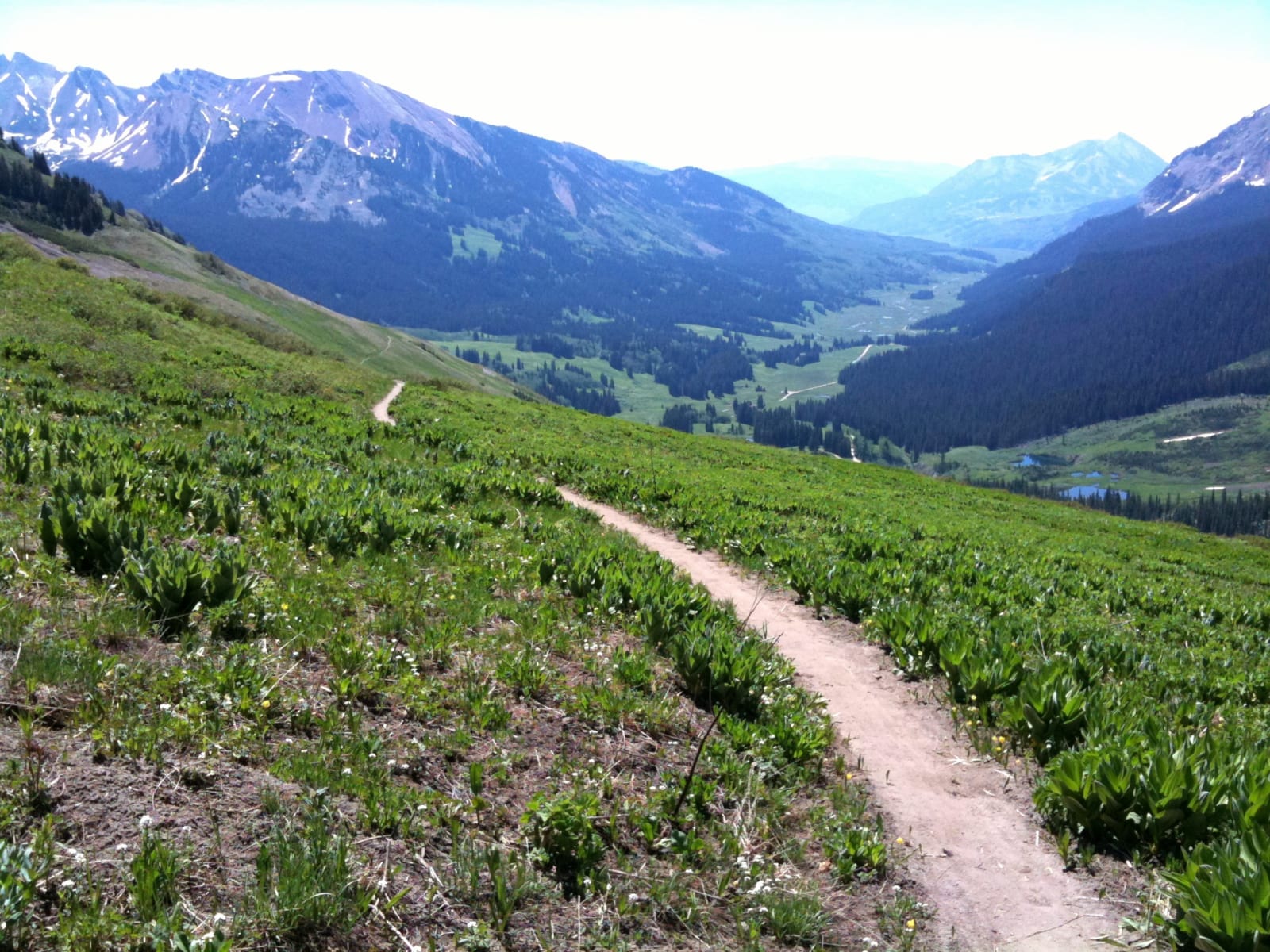 True, biking in general already provides a lot of health benefits. It reduces the risk of coronary diseases, keeps your mind sharp, and improves endurance, among others. Even with just a road bike, you already benefit.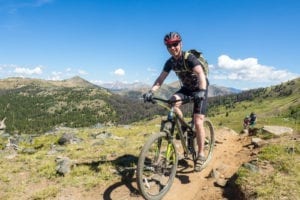 Add the Rocky Mountains of Colorado into your biking, however, and a whole new hidden world opens up. Aside from phenomenal landscapes and its amazing terrain, you will have an opportunity to push yourself on some trails, change your routine, find adventure and excitement in your life, make new friends, and most important of all, reconnect with nature and find peace with yourself.
How about you… Do you have a mountain bike? What made you buy one?