Unfortunately, the Christmas Casino & Inn at Bronco Billy's closed. 
Once located on the main drag in Cripple Creek, the Christmas Casino & Inn was probably the most unique in Colorado. Year-round, the Christmas Casino and Inn was decked out in decorations, with lights and ornaments lining the interior. There were about 150 slots spread out the festive casino floor.
You could listen to holiday music as you went on a winning streak and then spend the night in one of their themed rooms. The casino was located next door to Bronco Billy's Casino and Hotel. Together they took up one whole city block on the north side of East Bennet Avenue, the city's primary stretch of casinos.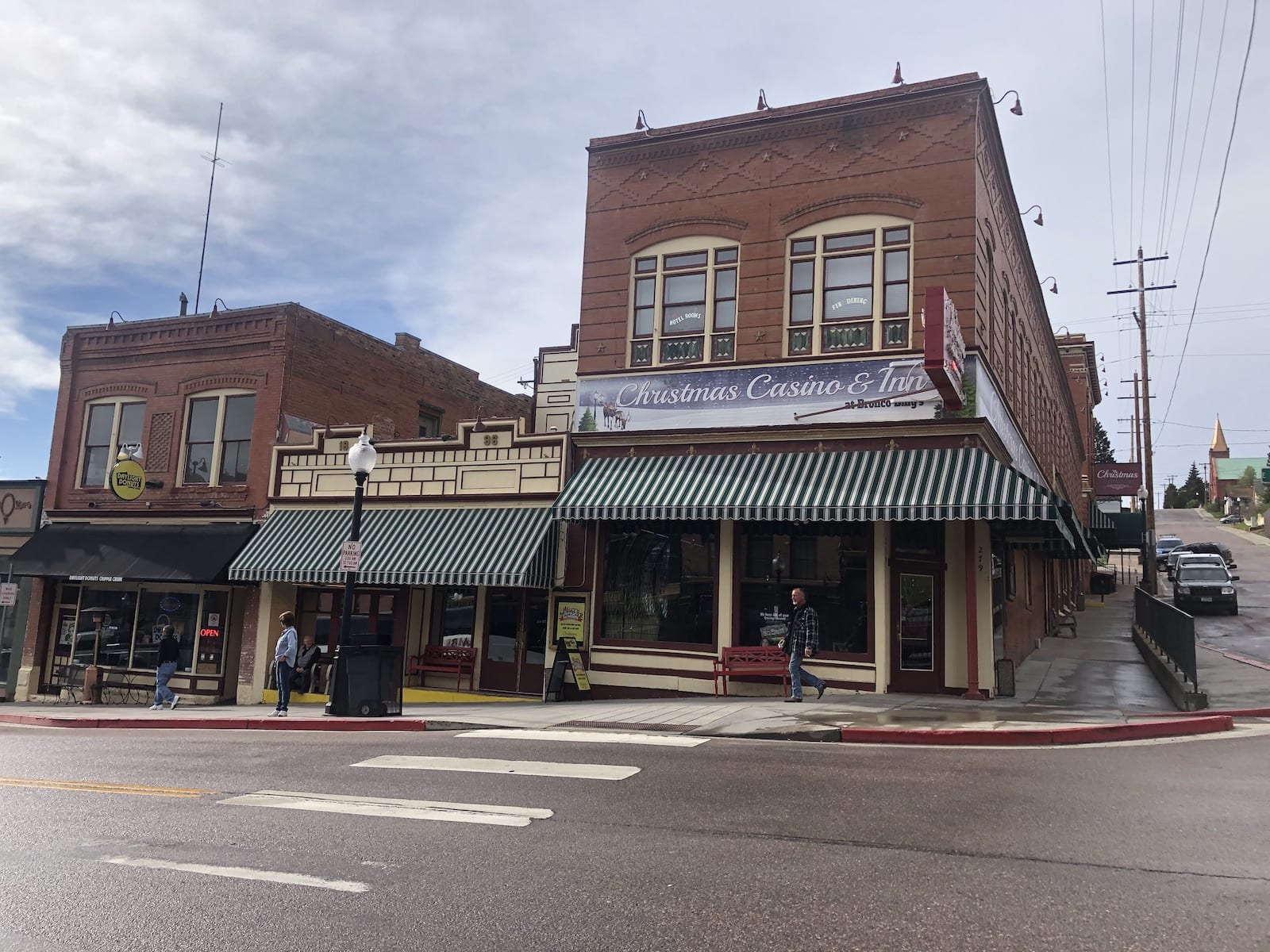 One of America's most eccentric casinos, the Christmas Casino & Inn was decked out in over-the-top Christmas decorations during all times of the year. There was a rare 16-foot tall rotating German "Christmas Pyramid," tall decorated Christmas trees, enormous nutcrackers, and Christmas-themed rooms. With only 150 slots, there were casinos in town that offered more games, but none were more odd and cheerful.
Dining Options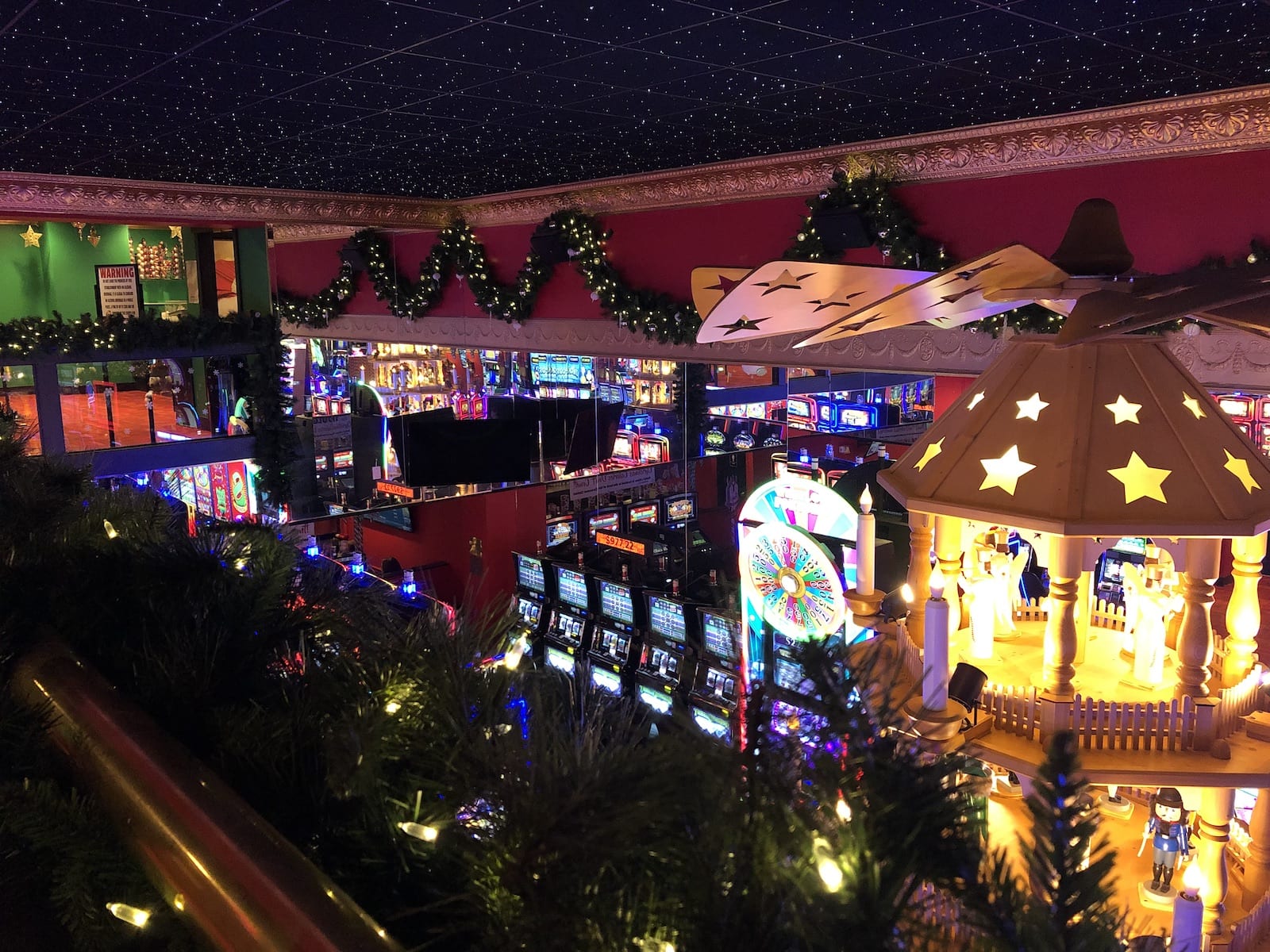 Rudy's Diner provided made-to-order food seven days a week, opening for lunch and dinner. The menu included American fare like hot dogs and hamburgers, and hand-made milkshakes to go with them. Previously, you could order your creamy dessert in Christmas flavors as well, like Pumpkin Pie or Egg Nog. People enjoyed the Blitzen Bacon Burger, which is one of their best-selling.
Hotel Room Types
There were a dozen charming rooms all adorned with Christmas decor. In the past, you could stay in Mr. or Mrs. Claus' Suites or one of ten rooms dedicated to Santa's reindeer. Mr. Claus' Suite came equipped with big windows and your very own jacuzzi tub.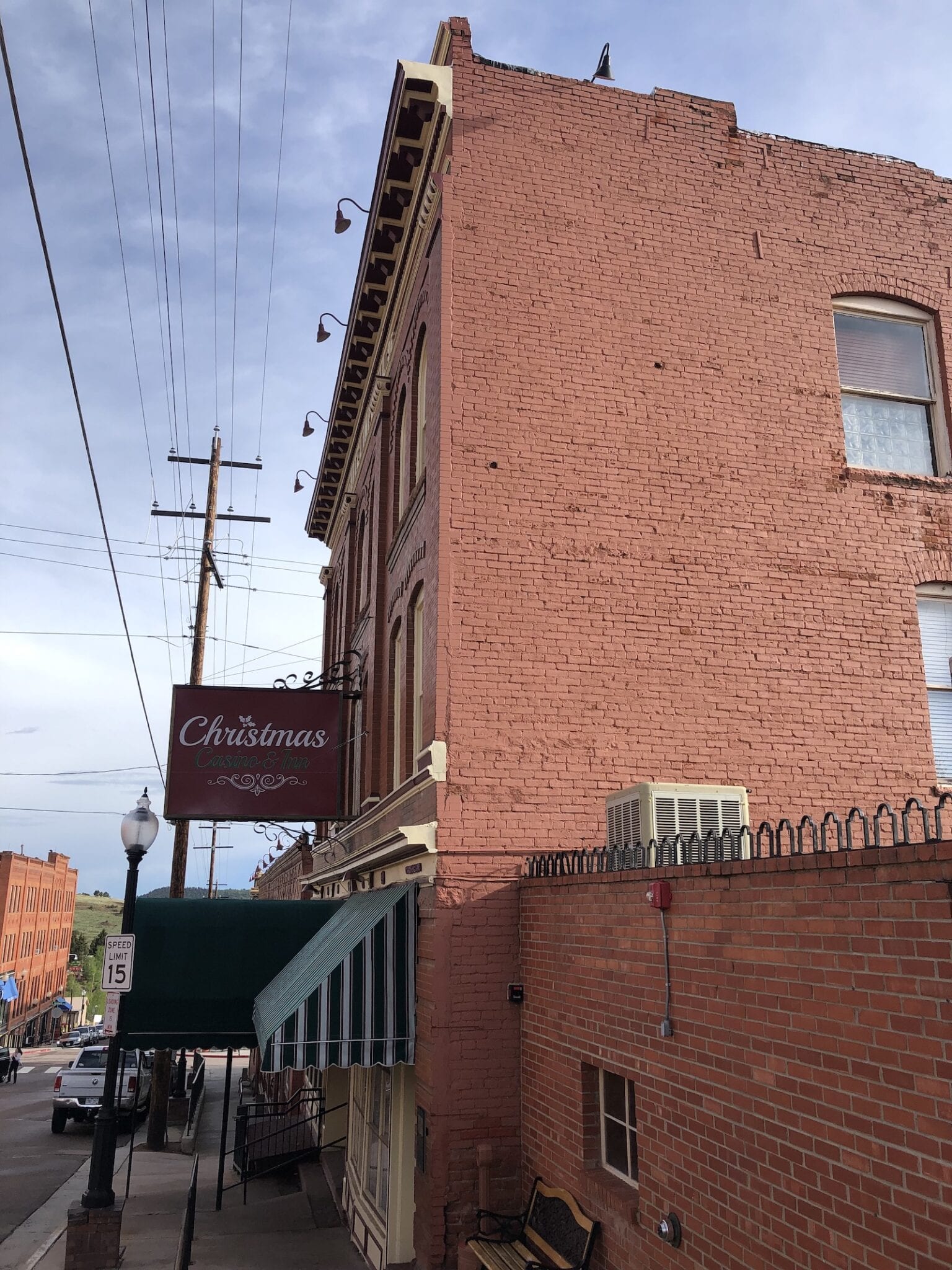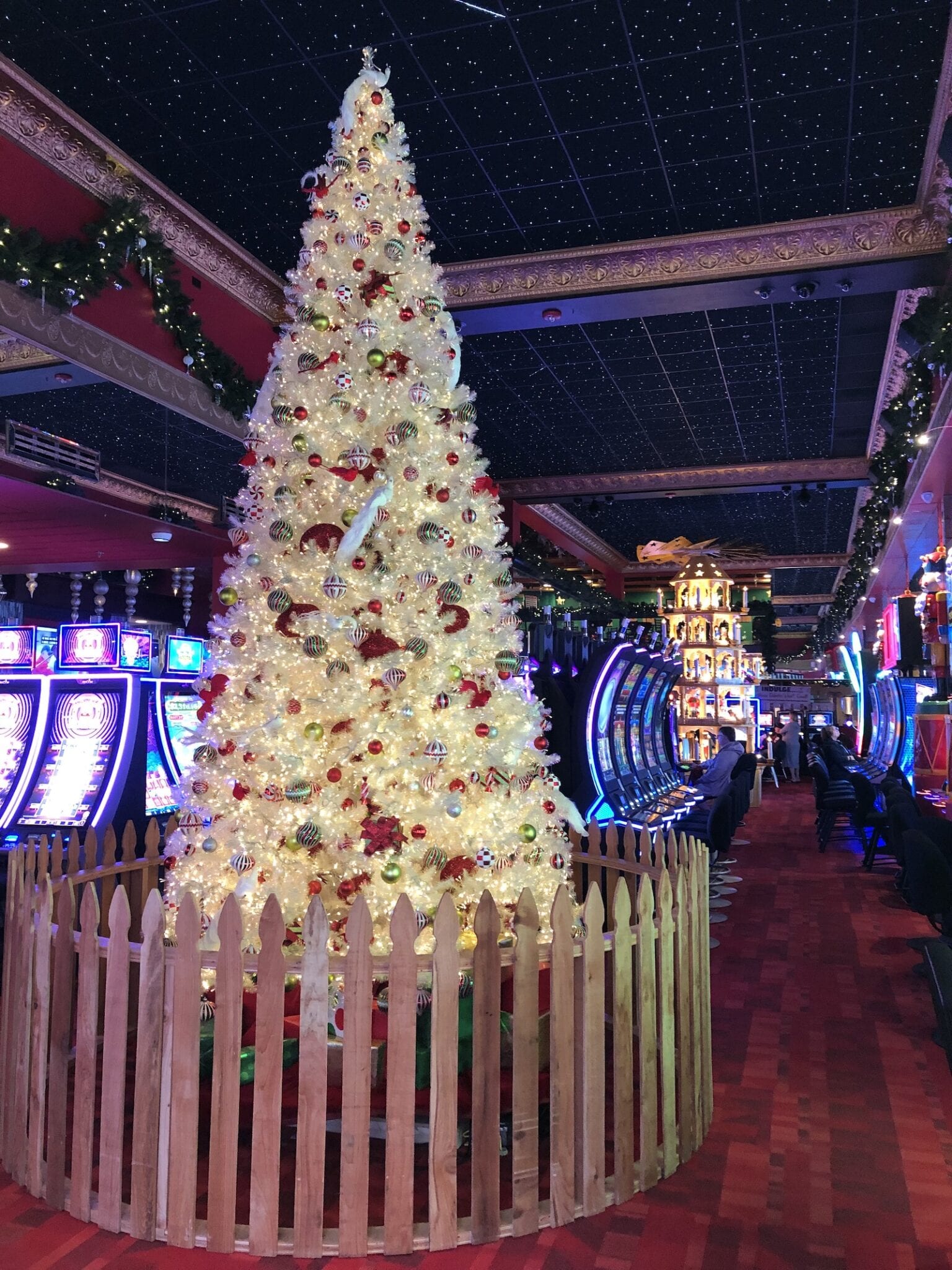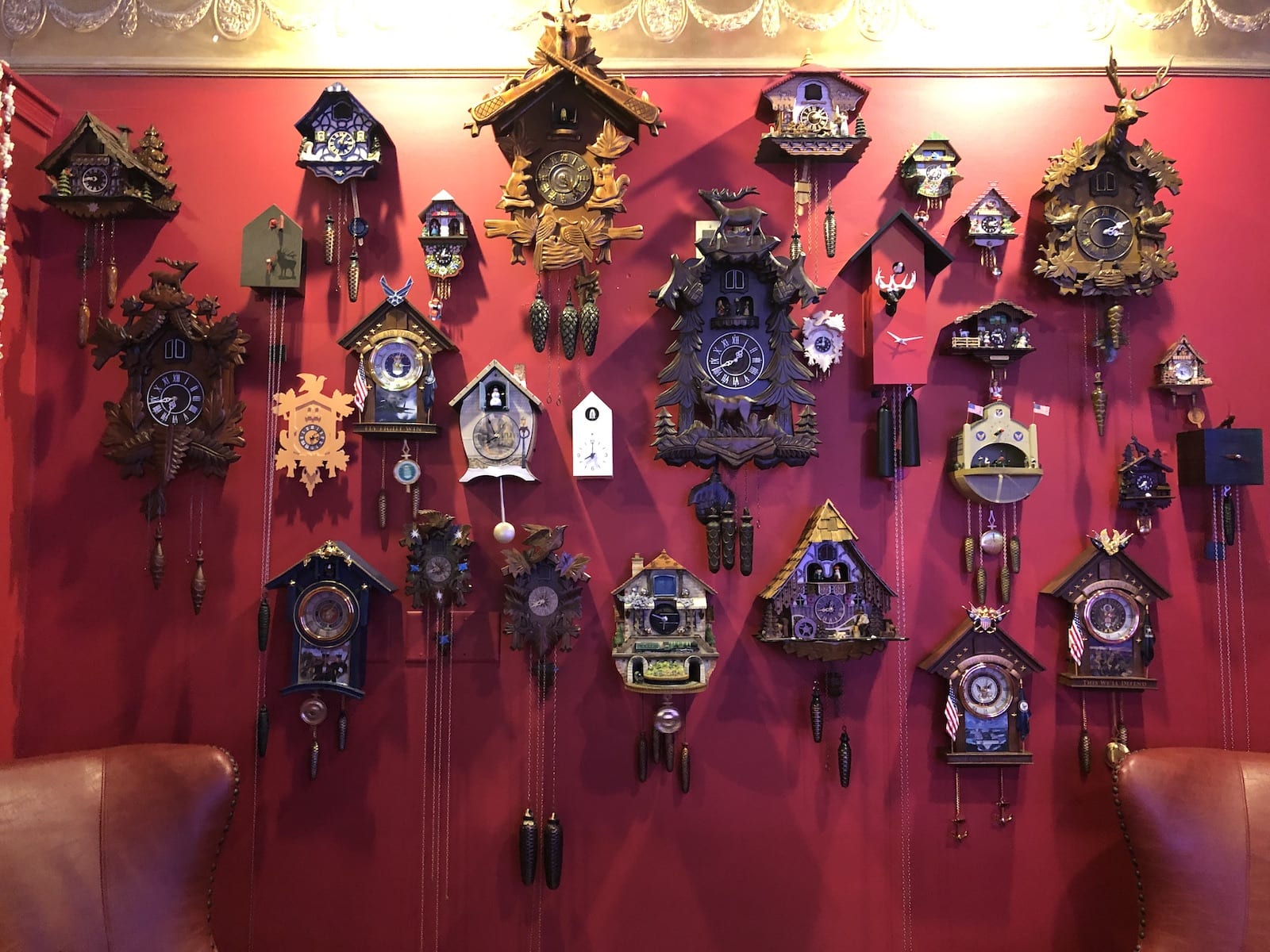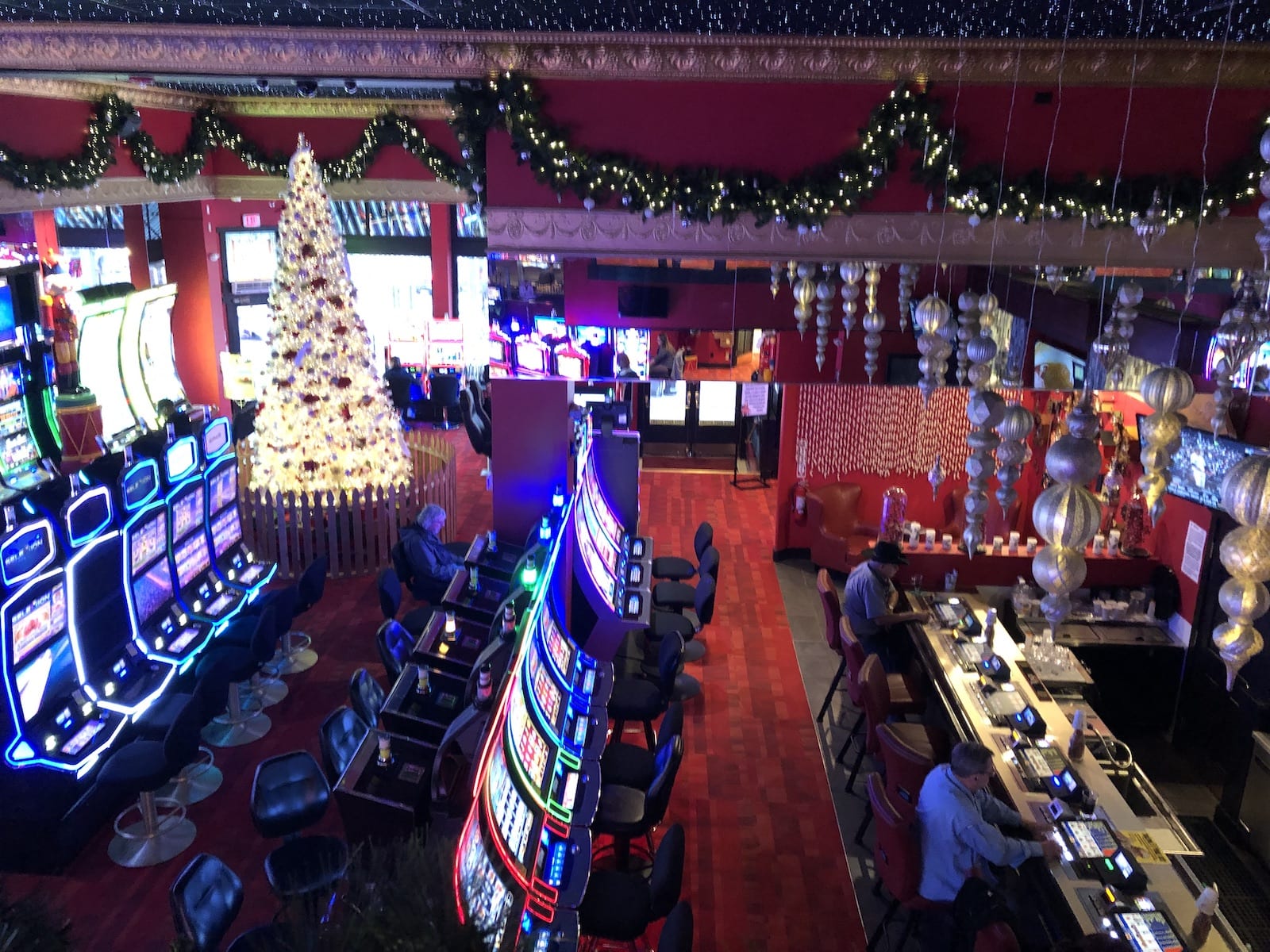 Details
Address: 279 E Bennett Ave, Cripple Creek, CO 80813
Season: CLOSED
Latest in Christmas Casino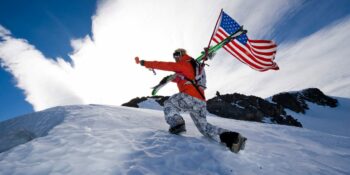 As summer reaches a close, ski season is quickly approaching. Any Coloradoan knows that Labor Day…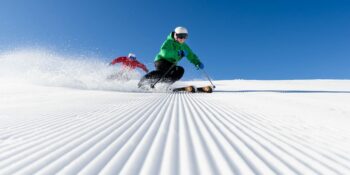 Skiing can and should be an incredible experience. You get to spend time surrounded by the…