Colorado gun laws and open carry laws in the state are well-defined and designed to keep the public safe. It's essential to check with local rules before purchasing or using a weapon, and this includes Colorado knife laws too.
Open Carry Rules
According to Colorado law, people can openly carry their long rifles and pistols. Although local governments have the power to enact laws that forbid open carry in particular structures or public areas. For instance, a city ordinance in Denver prohibits open carry everywhere in the city.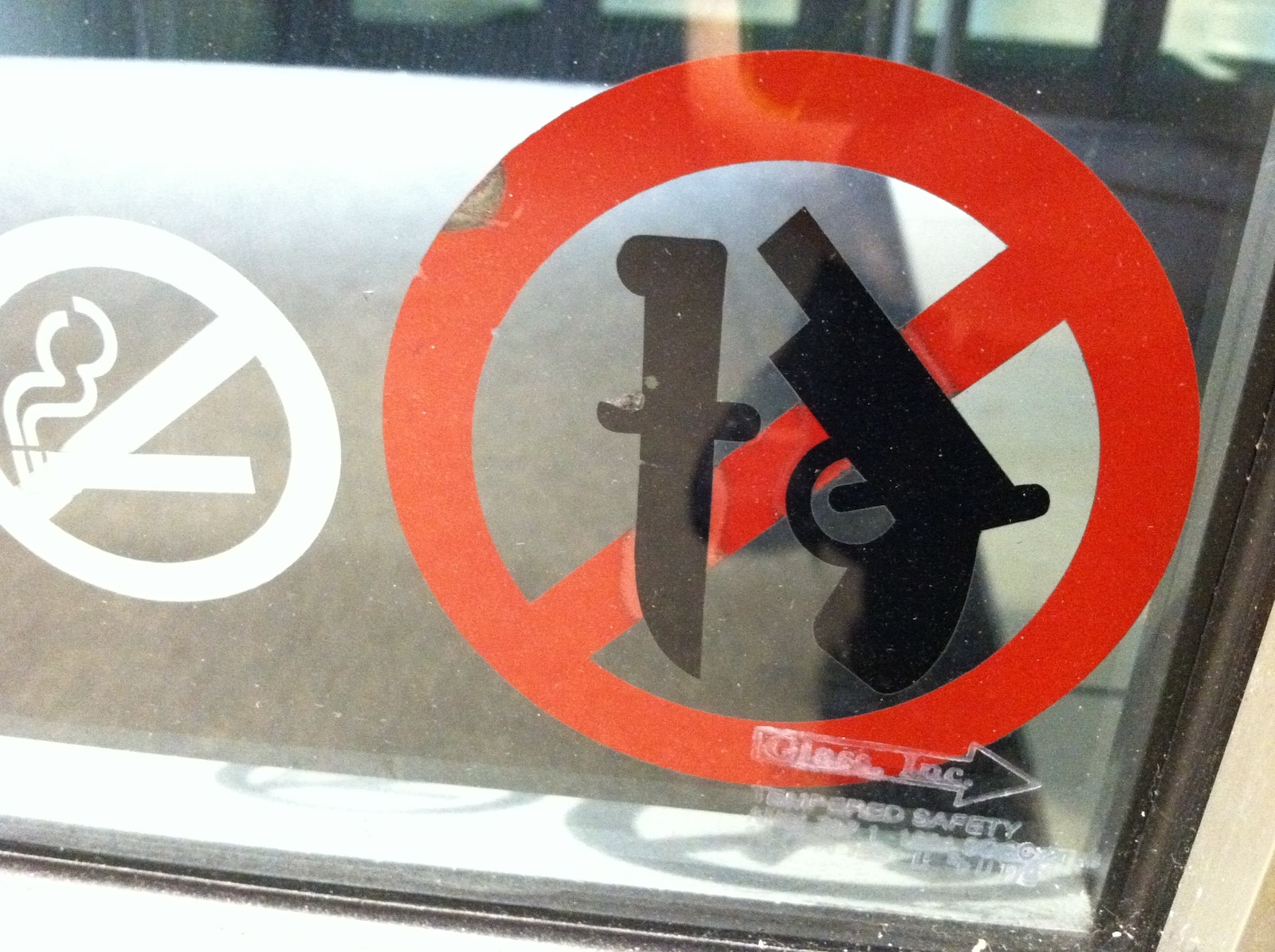 Guns are otherwise allowed to be in automobiles and private dwellings. Carrying a gun on a snowmobile is forbidden if the firearm is loaded or not in a sheath.
Firearms are also allowed in national forests as long as users abide by federal regulations, and there aren't additional restrictions by the particular NF you're visiting.
Additionally, a gun may not be fired in the following National Forest areas:
Within 150 yards of a residence, building, campsite, developed recreation site, or occupied area; or
Across or on a Forest Development road or an adjacent body of water, or in any manner or place whereby any person or property is exposed to injury or damage as a result of such discharge; or
Into or within any cave.
Visitors from out of state cannot openly carry if their home state does not have gun reciprocity with Colorado.
Concealed Carry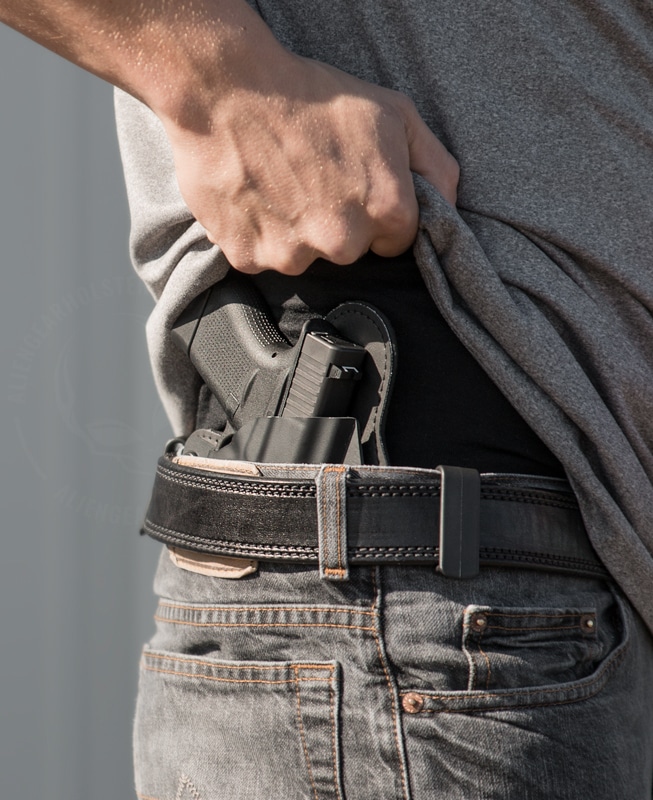 Colorado is a" shall issue" state for CCW permits. To carry a concealed firearm, owners must be a state resident, 21 years old, clean of substance abuse (including alcohol), and have no gun-owning legal restrictions like a protection order or formerly convicted of certain crimes such as perjury.
The application process requires an in-depth background check, fingerprints, proof of gun competency, completion of a safety course, and a notarized signature by a sheriff. Issued permits are good for up to five years, and renewal is not guaranteed if the issuing official believes they have reason to revoke, deny, or refuse it.
Residents of other states cannot usually get a concealed license in Colorado unless they show a reasonable cause.
Eligibility for Owning a Gun in Colorado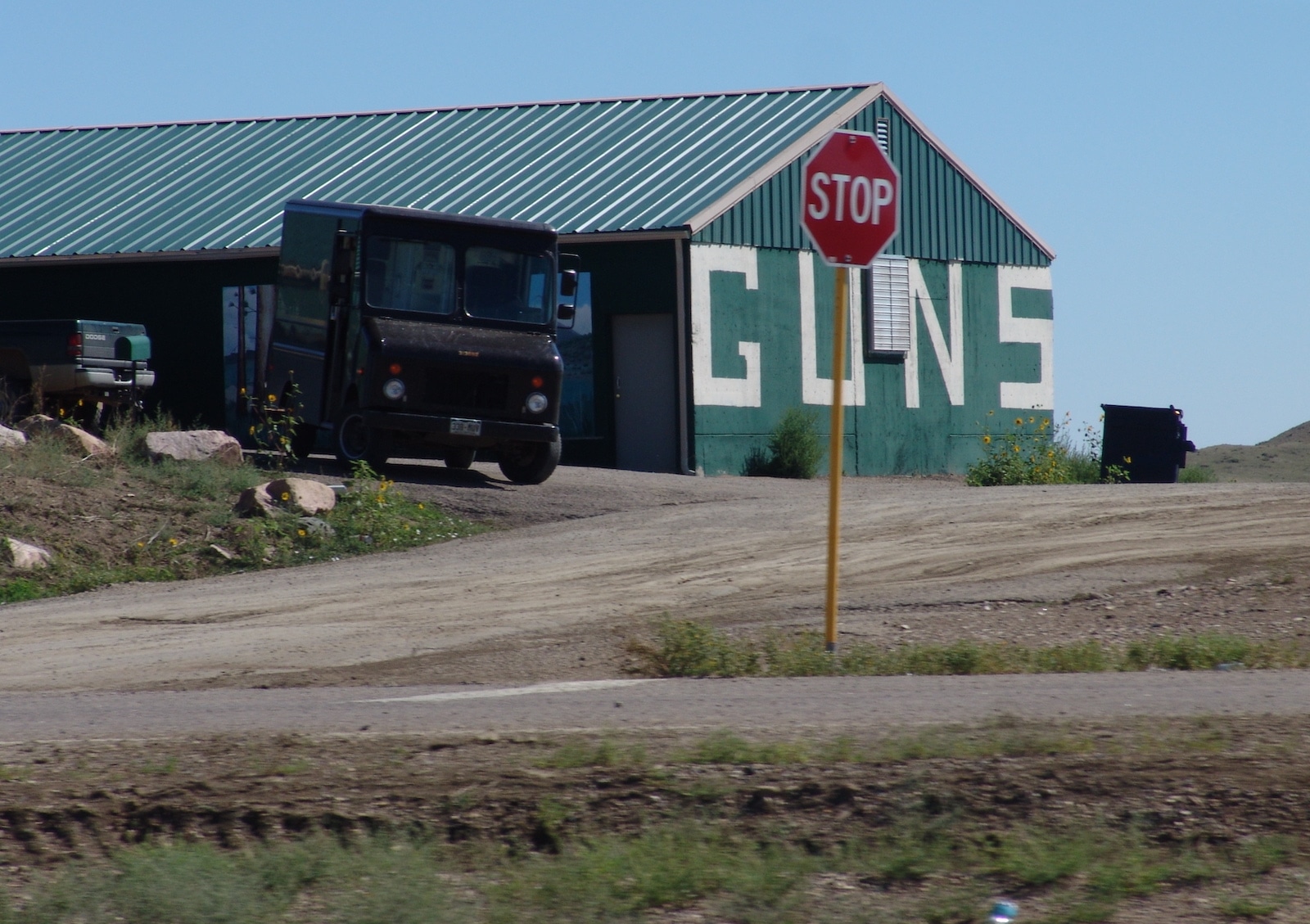 Buying a gun isn't as simple as being 21 years old; there are several limitations when it comes to purchasing one. Background checks are required for buyers, even for most private sales, which involve working with a licensed dealer. The penalty for illegally possessing a gun can include 1 -3 years in prison and fines from $1,000 to $100,000. You are not allowed to be a gun owner if:
You have been discharged from the military under dishonorable conditions
You are in the country illegally
You are a fugitive or have been convicted of certain crimes and felonies
You have been committed to any mental institution
You are a user or addicted to any controlled substance
You are subjected to an order that prohibits having a gun
As of January 1, 2020, Colorado's Red Flag Law is in effect and allows a judge to temporarily take away someone's firearm if they pose a threat to themselves or others. Confiscation can be initiated by a person who resides in the same home as the accused and is followed up with a court order.
Illegal and Legal Guns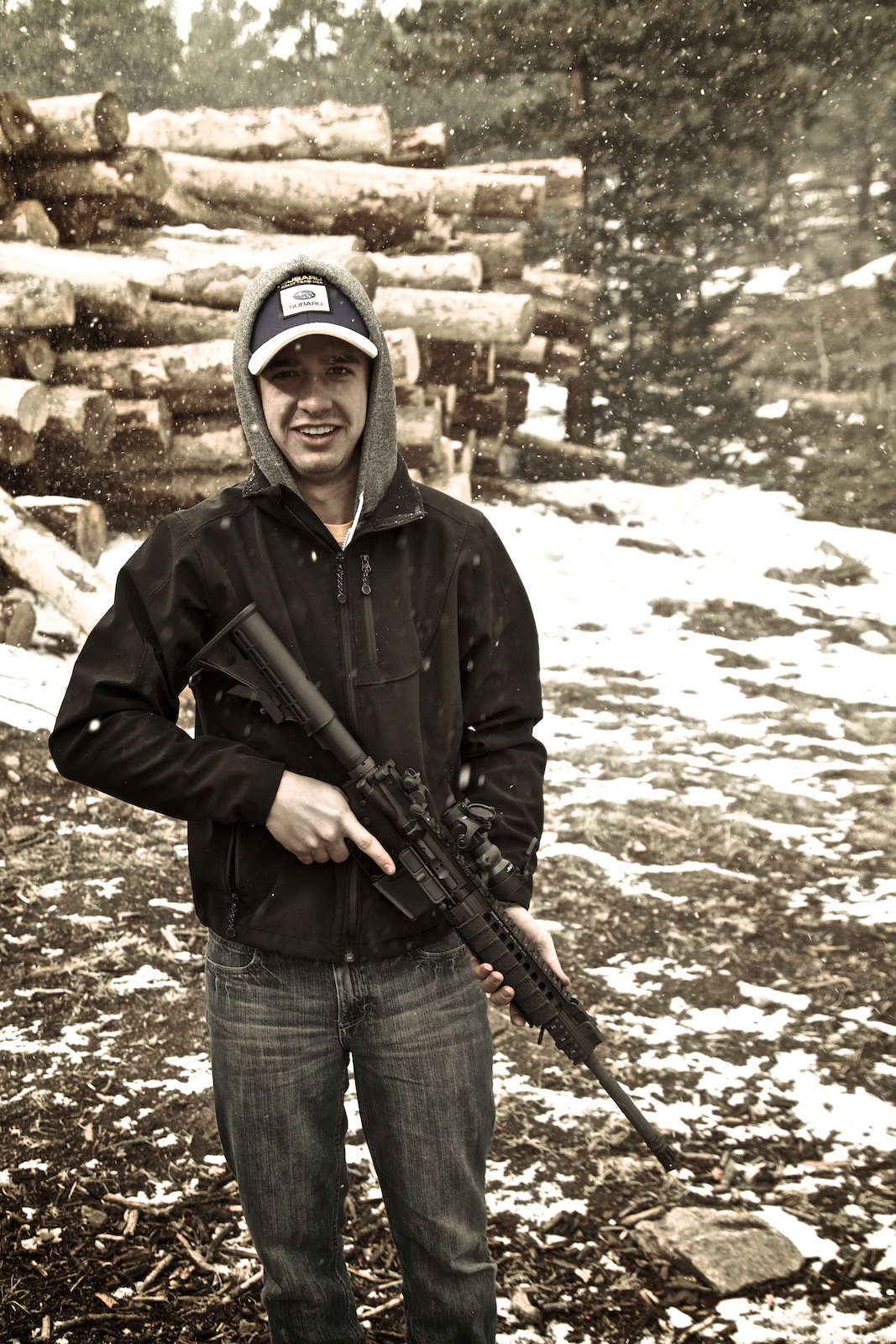 Defaced firearms, machine guns, firearm silencers, armor-piercing ammo, short shotguns, short rifles, and large-capacity ammunition magazines (more than 15 rounds) are all illegal in Colorado.
Legal firearms include:
Full-length rifles
Full-length shotguns
Antique guns manufactured in 1898 and earlier
Firearms defined as relics
Handguns, pistols, revolvers, and other guns with a 12″ barrel or shorter
Colorado Knife Laws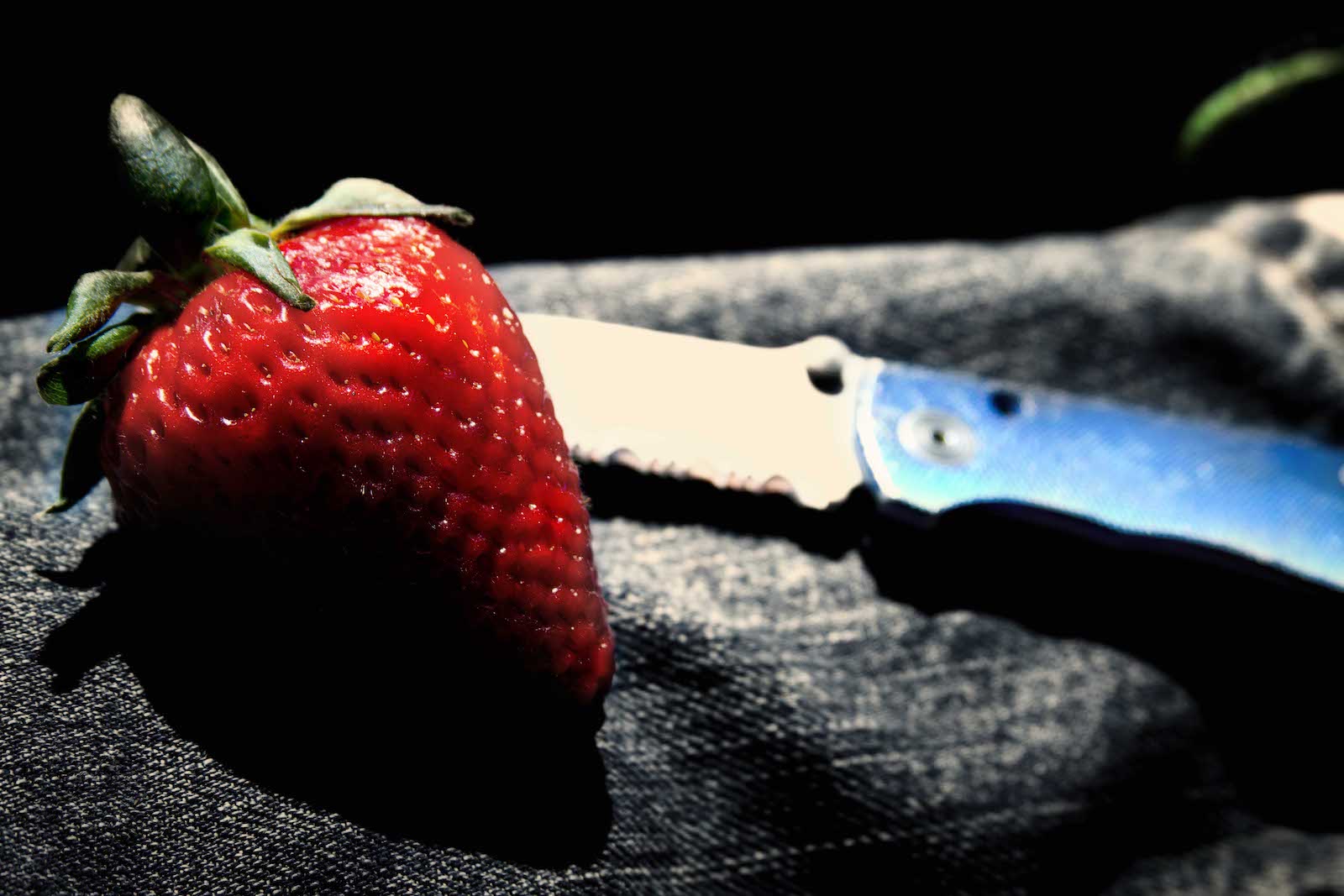 Knife laws in Colorado are less restrictive than firearms, but some defined rules need to be followed. The only genuinely illegal type of knife is a ballistic one. All others are legal for open and concealed carry as long as they have blades shorter than 3.5 inches long.
Legal knives include:
Daggers
Push-knives
Switchblades
Gravity knives
Bowie knives
Knives disguised as other objects like pens or lipstick
Knives longer than 3.5 inches cannot leave a person's property. The only exceptions include being inside a car, a place of business, or while hunting and fishing.
Remember that safety always comes first when using a weapon, so be prepared to stay within regulations when using one in public and at home.