Durango Dog Ranch features dog sled tours for all ages from November to early April through the serene La Plata County wilderness. Both half-day and full-day dog sled tours are available, each with a chance to drive your own sled. There is also a shorter dog sled experience for large groups, which includes a lap by dogsled.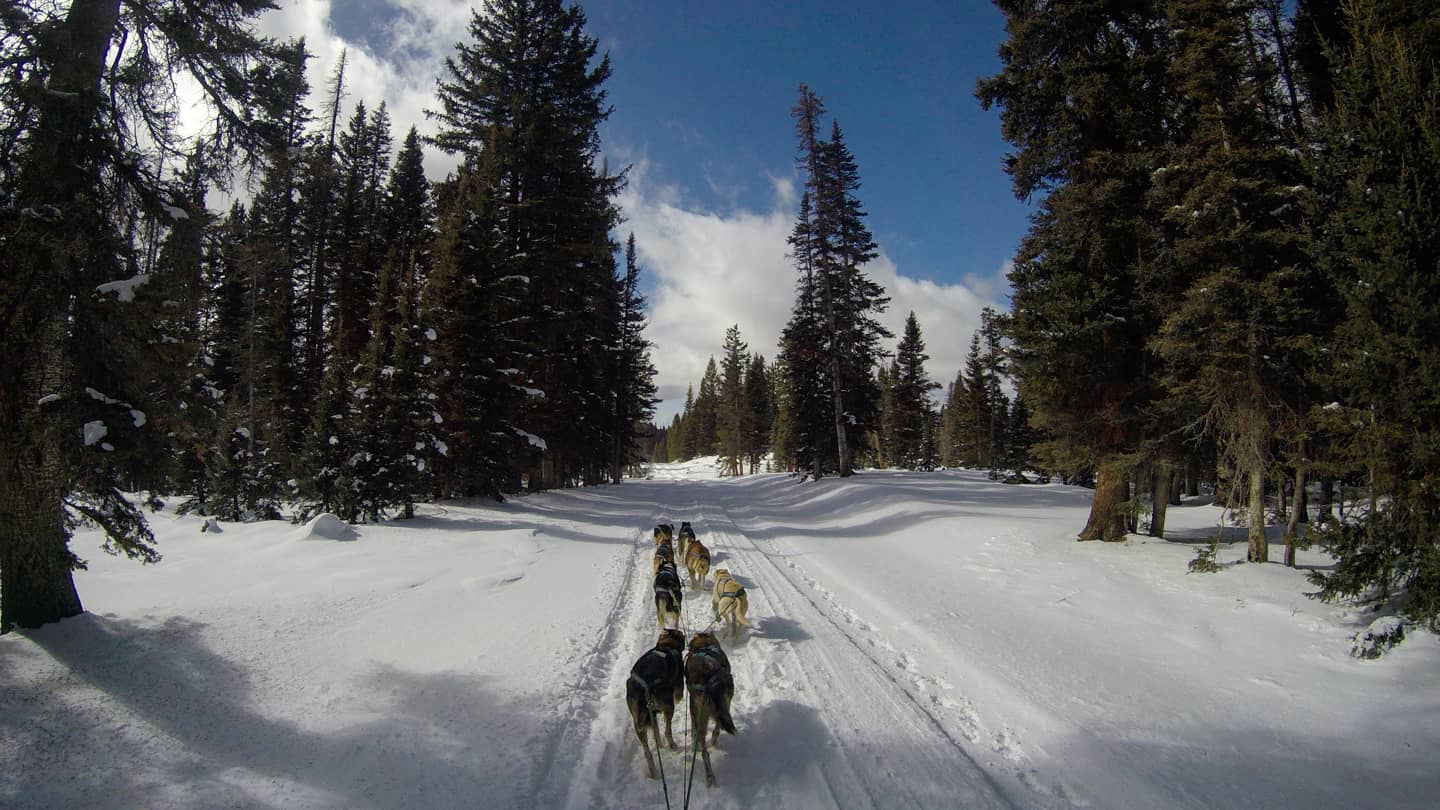 Three tours include:
Intro to Mushing | Old Flume Trail at Purgatory Resort | Good for all ages
Mush on the Brain/Half Day Tour | National Forest | Two to three half-day trips are taken per day
Mushing Madness/ Full Day | Runners | Approximately seven hours on the trail with a picnic lunch
Read our feature on Durango Dog Ranch.
Details
Address: 2525 County Rd 124, Hesperus, CO
Phone: 970-259-0694
Season: November – early April
Website: durangodogranch.com