Gregg and Gretchen Dubit have been running the snowy Southwestern trails with their sled dogs for over 20 years. Their Durango Dog Ranch is located in Hesperus, 20 minutes west of the county seat.
Although you'll find Siberian and Alaskan huskies in their packs, most of the dogs are not purebred. Many were adopted from shelters and selected deliberately for their suitability in performing this specialized work. In a 2000 interview, Gretchen Dubit explained: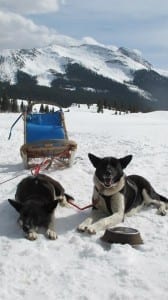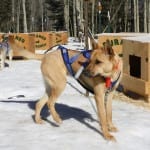 We look for dogs that are agile and athletic, smart and trainable…We train them to be pets first, but when they are hooked up, they know what it means and what they should do. They want to run, they're ready to go. They are as sweet as can be out of the harness, but so serious and intent on working in harness, they get aggressive.
It's hard to really get a feel for the exhilaration found in dog sledding from still photos of excursions or enthusiastic reviews of other people's experiences. So until you can actually bundle up and hop onto your own sled behind a team of eight maniacally eager working dogs, this video offers a good taste of the "Let's get 'er done!" energy the dogs bring to their jobs:
There are currently three tour packages that offer guests of all ages and levels of experience the chance to fall in love with this very popular winter sport.
An Hour at Purgatory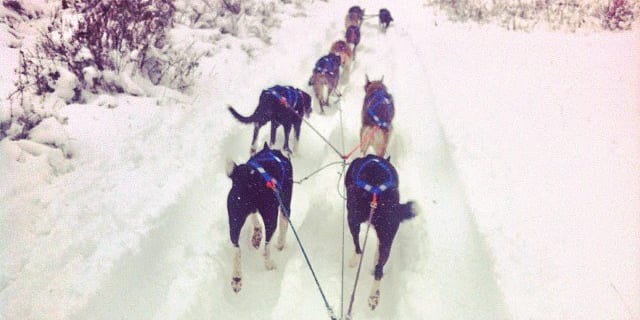 Durango Dog Ranch is enjoying their second season of offering shorter, one-hour, demo type sled rides at Purgatory Resort. Guests are introduced to the dogs at their ski area kennels and help hook them up before racing through the forest along the Old Flume Trail. Stunning views of Engineer Mountain, an introductory mushing lesson, and hot drinks are included for the price of $150 per sled, two people per sled.
MUSH on the Brain — Half Day in the San Juan Mountains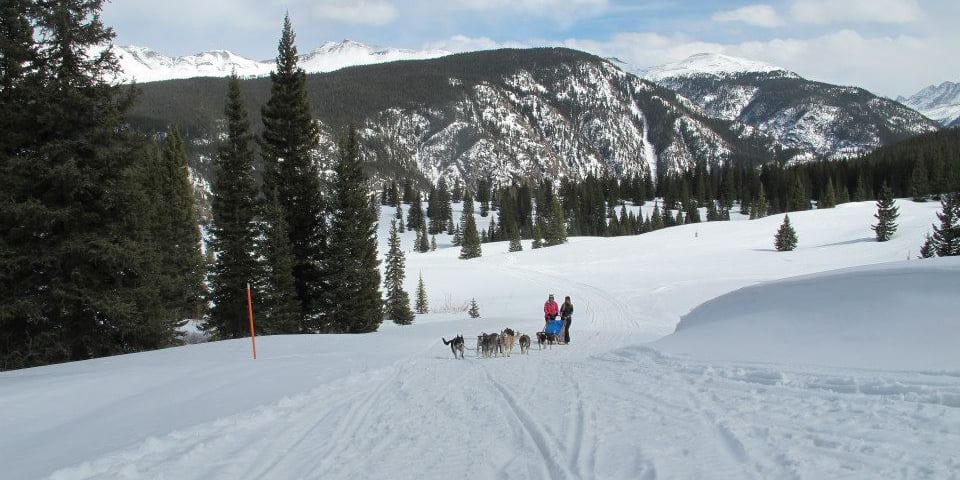 For people wanting a more in-depth mushing experience, the half-day MUSH on the Brain offers approximately four hours of gliding through snow in the San Juan Mountains. Personalized instructions from your own guide and the chance to drive the sled are included. Snacks and hot beverages are served at the end of the adventure at a price of $350 per sled, two adults per sled.
MUSHing Madness — A Full Day on the Runners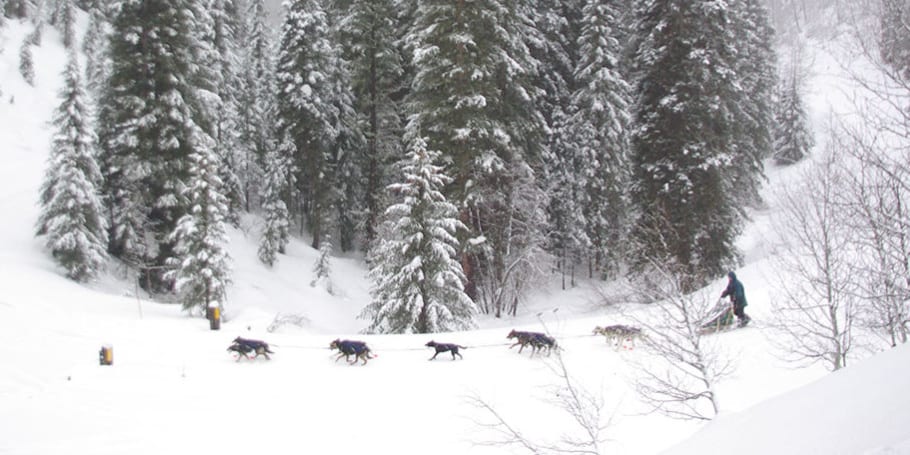 This is a seven-hour, immersive experience for those with prior mushing experience and/or a high level of physical conditioning that can keep pace with a powerful dog team. One guest per sled travels deep into the National Forest accompanied by their guide. A picnic lunch is served on the trail. The fee is $595 per sled.
You can follow the fun on Durango Dog Ranch's Facebook page and see great photos of the dogs, the guides, and family members all sharing the daily chores.