The Hotel Denver located in Glenwood Springs has functioned as one of the grandest boutique hotels in the area. It's a beautiful riverside property, within walking distance of Glenwood's most popular attractions.
It used to be two Seventh Street properties – the Denver House and the Star Hotel. Eventually, the two buildings merged to become the boutique Hotel Denver that it is today.
Back in the day, it used to provide a place for visitors, businessmen, and miners a place to stay whenever the train brought them to that side of the town. Today, Hotel Denver is considered a historic piece of Glenwood that has provided jobs and lodging for locals and visitors.
Room Types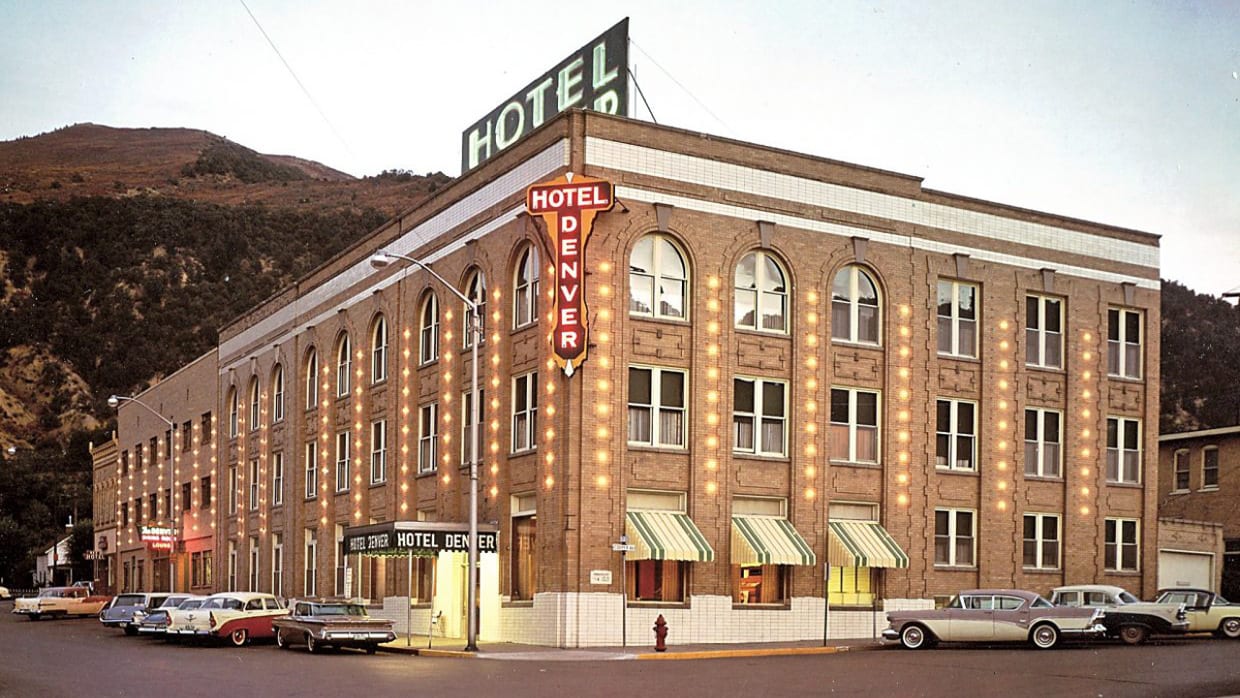 Economy Rooms – These rooms provide comfortable and budget-friendly accommodation. Some rooms come with stained windows or a view of the plaza lobby.
Double Queen Rooms – The rooms feature two queen size beds and a sitting area. It's large enough to sleep four people in the room. It also has an internal view of the hotel and is decorated with antique pieces and cozy quilts.
Larger One Bed Rooms – Their Denver and Colorado Rooms are larger in space and have one big bed, perfect for guests who enjoy some extra space. Rooms feature views of either the Colorado River or a street view.
Specialty and Luxury Rooms – Their suites offer nothing short of elegance and luxuries like The Penthouse, which gives guests a panoramic and rooftop view of Glenwood Canyon and the Colorado River.
Check prices, availability or book Hotel Denver
Dining
For a bite to eat, the Glenwood Canyon Brewpub is one of Glenwood's premier brewpubs, located on the first floor of Hotel Denver. It's a perfect place to order gourmet pizza, and homemade pasta, and order craft-brewed beer on the side.
Details
Address: 402 7th St, Glenwood Springs, CO 81601
Phone: 970-945-6565
Rating: 3-star
Established: 1915
Website: thehoteldenver.com

Latest in Hotel Denver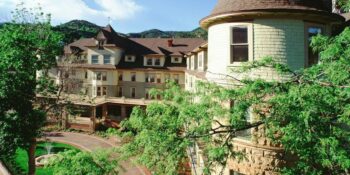 Few states boast the colorful Wild West past that Colorado does. You can experience a trip…