The Tiny Homes at Powderhorn Mountain Resort in Mesa are eco-friendly and comfy lodgings built into the mountainside. Stay in one of these micro-houses and explore the world's biggest flat-top mountain, Grand Mesa, which is home to some of Colorado's finest downhill mountain biking and glade skiing.
Amenities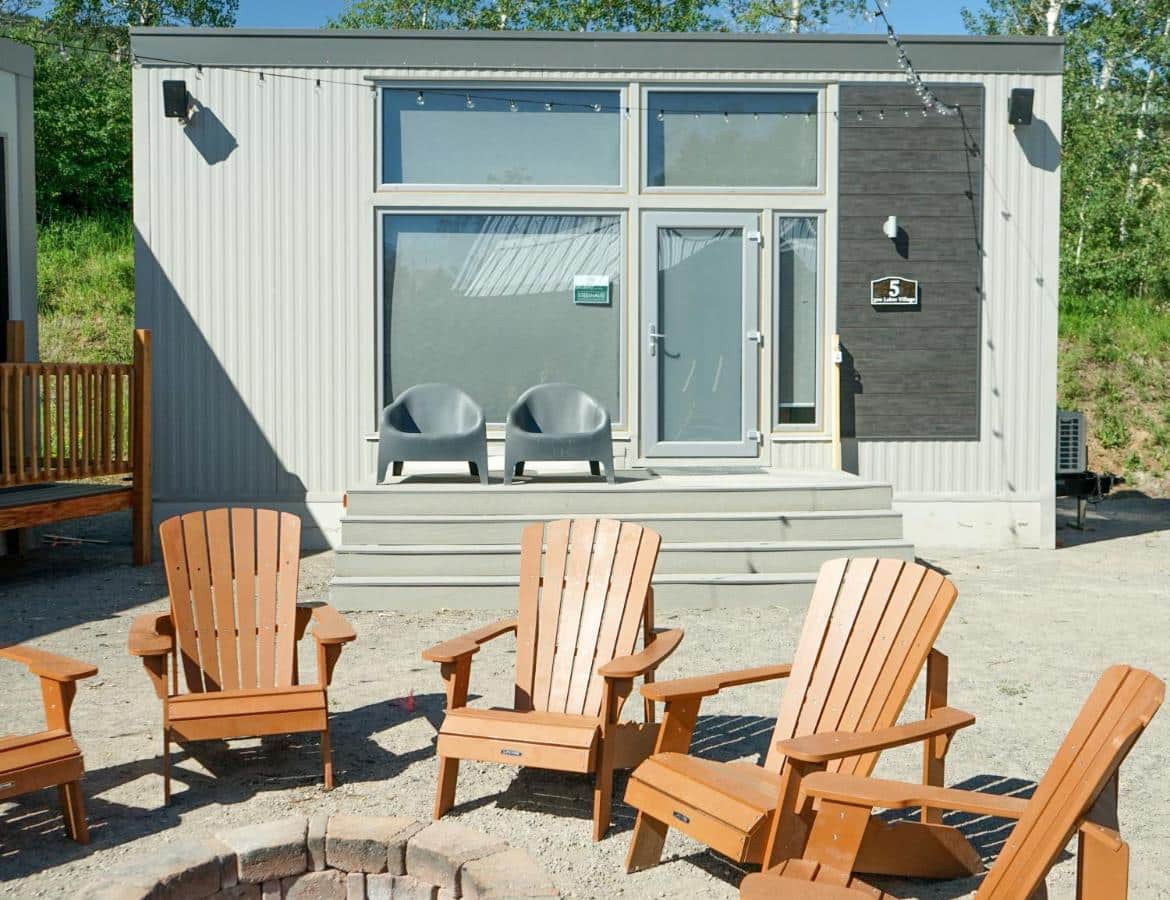 The property provides free parking, and most units have free Wi-Fi. Access to the outdoors is steps away from these accommodations, which are a fantastic basecamp for sleeping in nature in comfort.
Enjoy ski-in/ski-out access and take advantage of the 1,600 skiable acres during the winter and incredible views on hiking paths during the summer. Share your day's exciting events with your friends and family around the outdoor fire pit.
Every room has a balcony or patio with stunning mountain views and a kitchenette with a burner, refrigerator, microwave, coffee machine, and toaster. Some accommodations have a deck with outdoor seating and/or dining space. There are full bathrooms in every little house, complete with shower amenities, fresh towels, and even a hair dryer.
Tiny Homes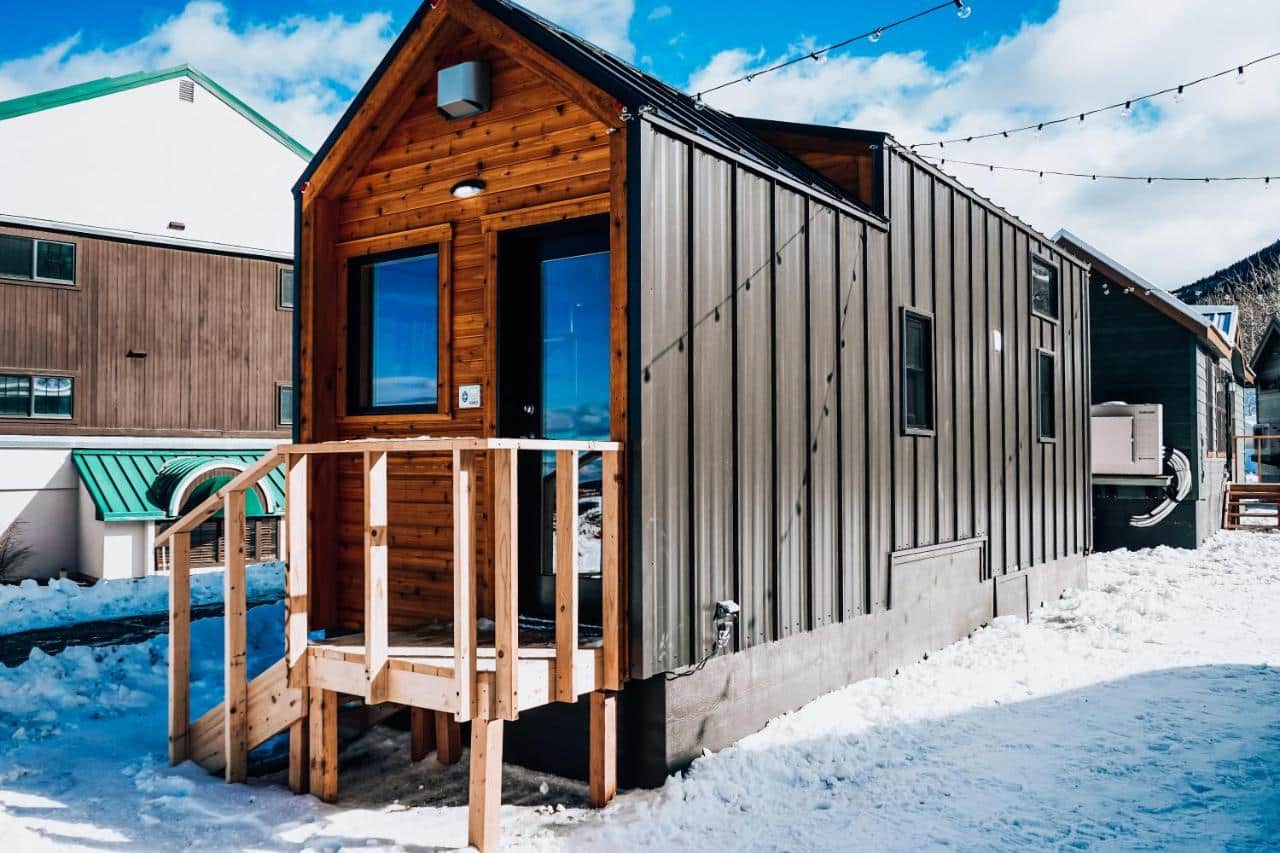 Each space has enough room for two to eight guests and can be rented by night or by the week. Pets are not allowed to stay in these accommodations. There are a total of six tiny homes.
Tumbleweed Faralon – sleeps four and has a traditional mountain cabin feel with two twin beds and one queen bed.
The Cavco7 – sleeps seven guests with its sofa bed, queen-sized bunk bed, and two sets of bunk beds.
The SteelGenix Stealth – sleeps four, boasts sleek Scandinavian styling, and has two full-size beds.
The Cavco4 – sleeps four and comes with a queen bed plus a set of twin bunk beds.
The SteelGenix Steelhaus – sleeps six and features a contemporary Scandinavian style. The space has two queen beds and a sofa bed.
The Sprout Park Model – sleeps eight and has a spacious, luxurious mountain style with a queen-sized bed, a sofa bed, and two full-sized beds.
Check prices, availability or book Tiny Homes at Powderhorn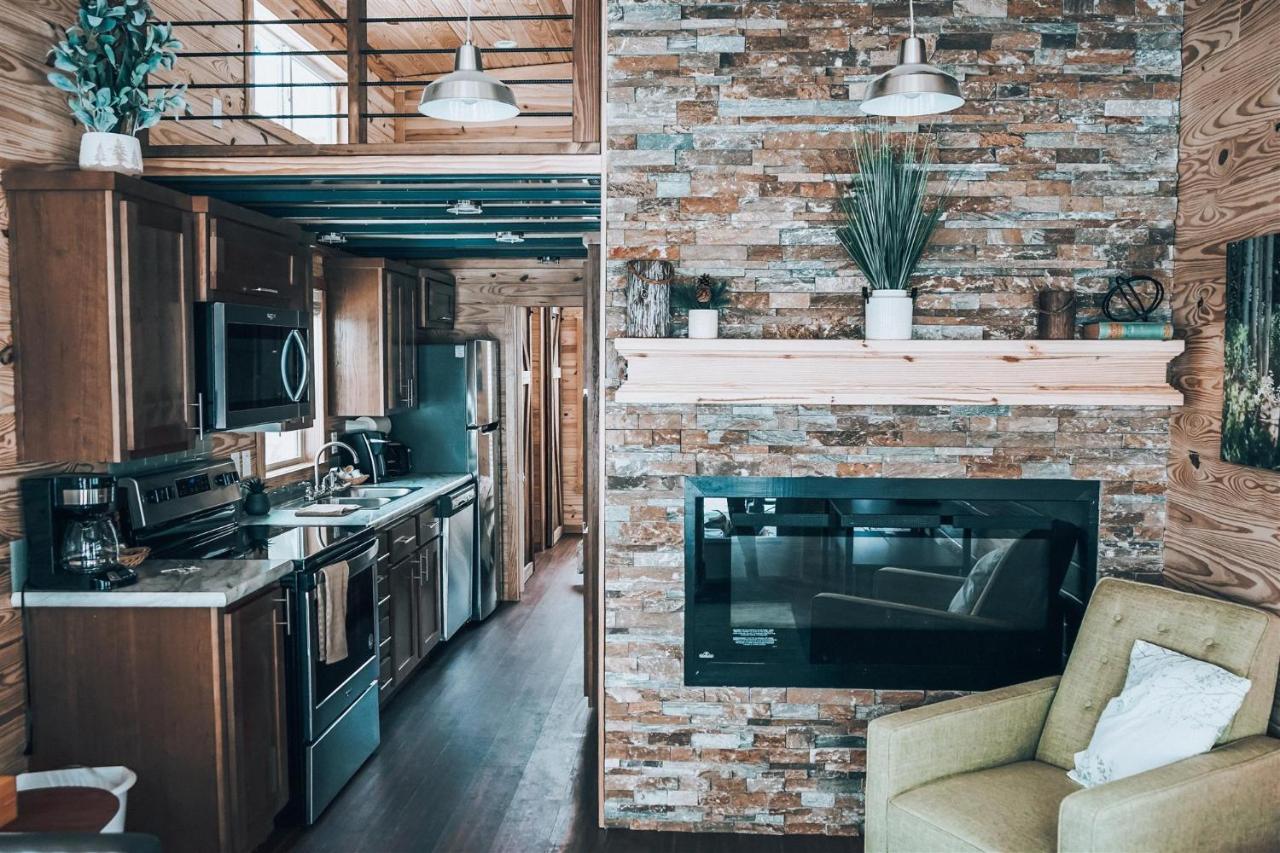 Details
Address: 48371 Quakie St, Mesa, CO 81643
Phone: 970-268-5700
Season: Year-round
Pets: Not permitted
Website: powderhorn.com/plan-purchase/lodging/tiny-homes-at-powderhorn.html