Colorado Aromatics is a natural skincare brand made in Longmont that creates products for individuals who spend a lot of time in the great outdoors. Formulated to protect your skin by using herbs that are abundant in antioxidants, the company offers a wide array of items for purchase that can be used on your face and body.
History
Dr. Cindy Jones founded Colorado Aromatics after noticing the changes in her skin due to Colorados' arid weather. With a background in biochemistry and herbology, she wanted to create a sustainable, natural line of products that would protect the skin and help reduce signs of aging.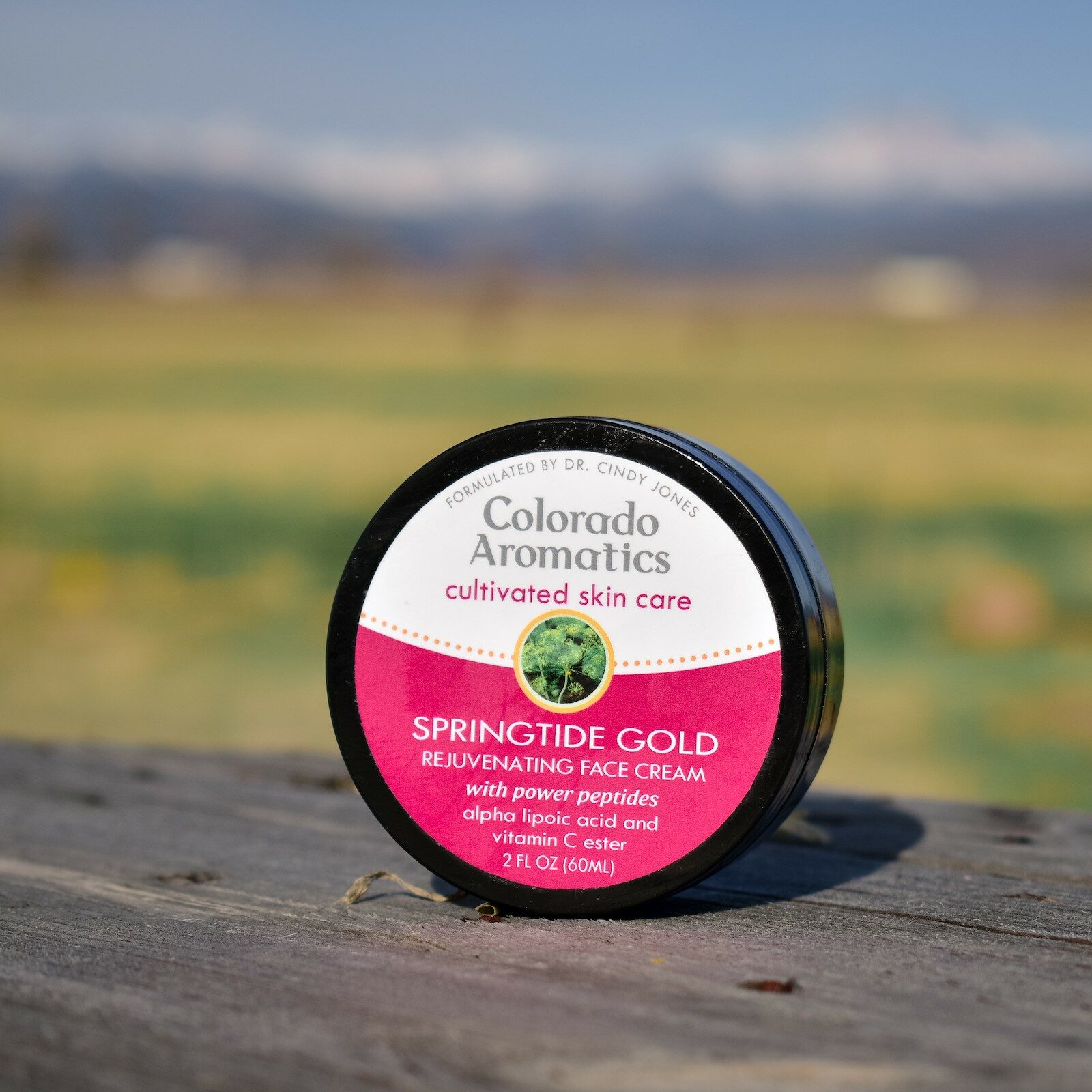 Living on a Certified Naturally Grown (CNG) farm with her husband, Dr. Jones has about 30 herbs and vegetables at her disposal, often using lavender, calendula, lemon balm, mint, yarrow, and rose. Working with a small team, Cindy aims to help people take care of their largest organ with her "Farm-to-Skin" products.
Products
Colorado Aromatics has a vast range of products for almost any need. Whether you are looking for something for your face, a gift for a friend, or items to use in your esthetician job, you are sure to find what you're searching for at their in-store or online site. Some of the categories of products offered include face, body, shower/bath, and men's wellness.
Additionally, there are lavender-specific items, professional-grade products, teas, natural remedies, soaps, essential oils, balms, gift sets, and kits.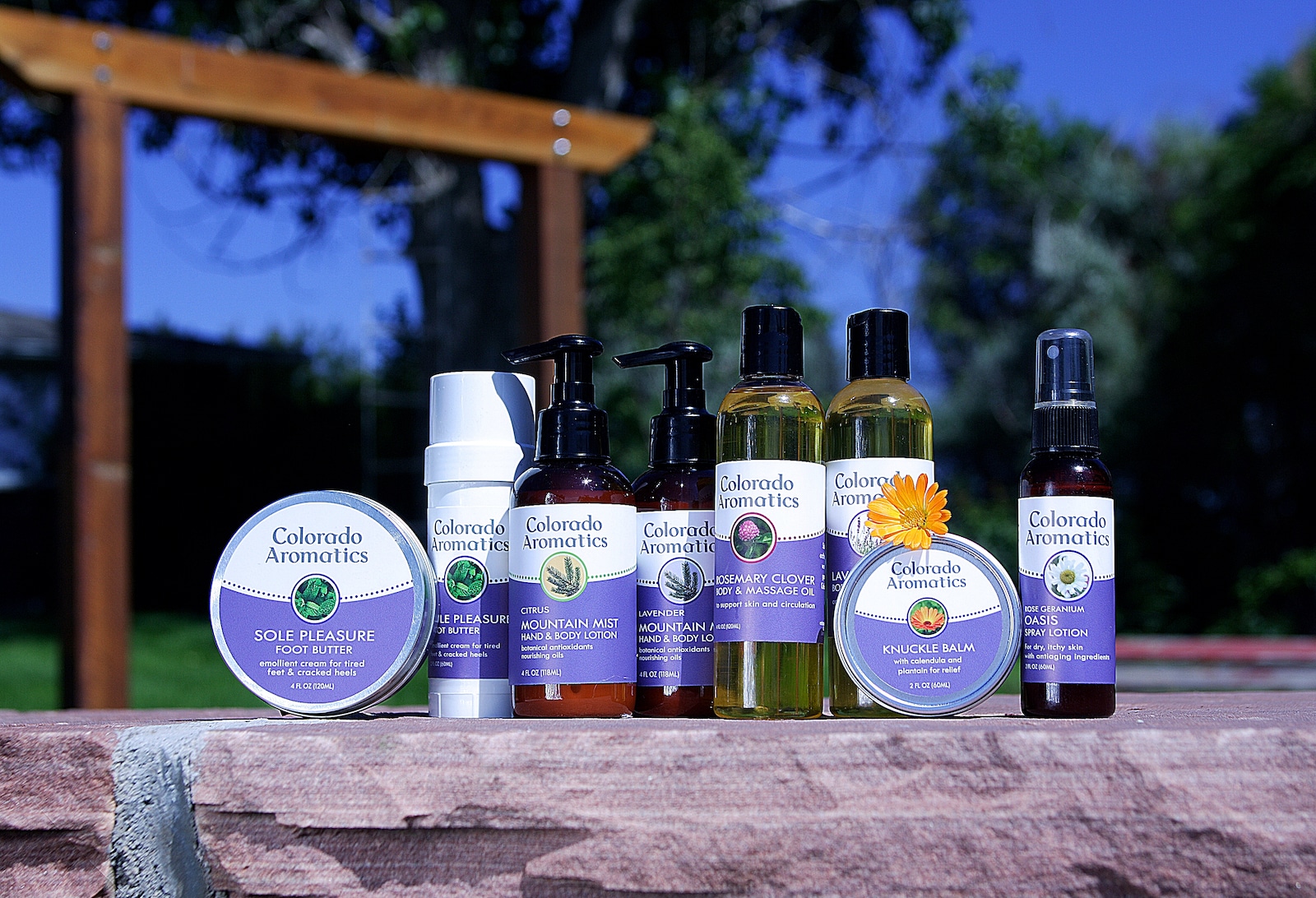 Some popular items include:
Springtide Face Cream
Raxx Tightening Serum
Meadow Mist Face Cleanser
Angel Falls Conditioning Shampoo
Mountain Mist Hand and Body Lotion
Sole Pleasure Foot Butter
Botanical Salt Scrub
Lavender Lovers Set
Knuckle Balm
Joint Jam
Prioritizing the use of natural ingredients sourced from their farm, Colorado Aromatics makes over 60 different products, kits, and bundles to help with a range of skin and wellness needs. Make sure to check out this made-in Colorado brand if you're in the market for a natural skincare solution.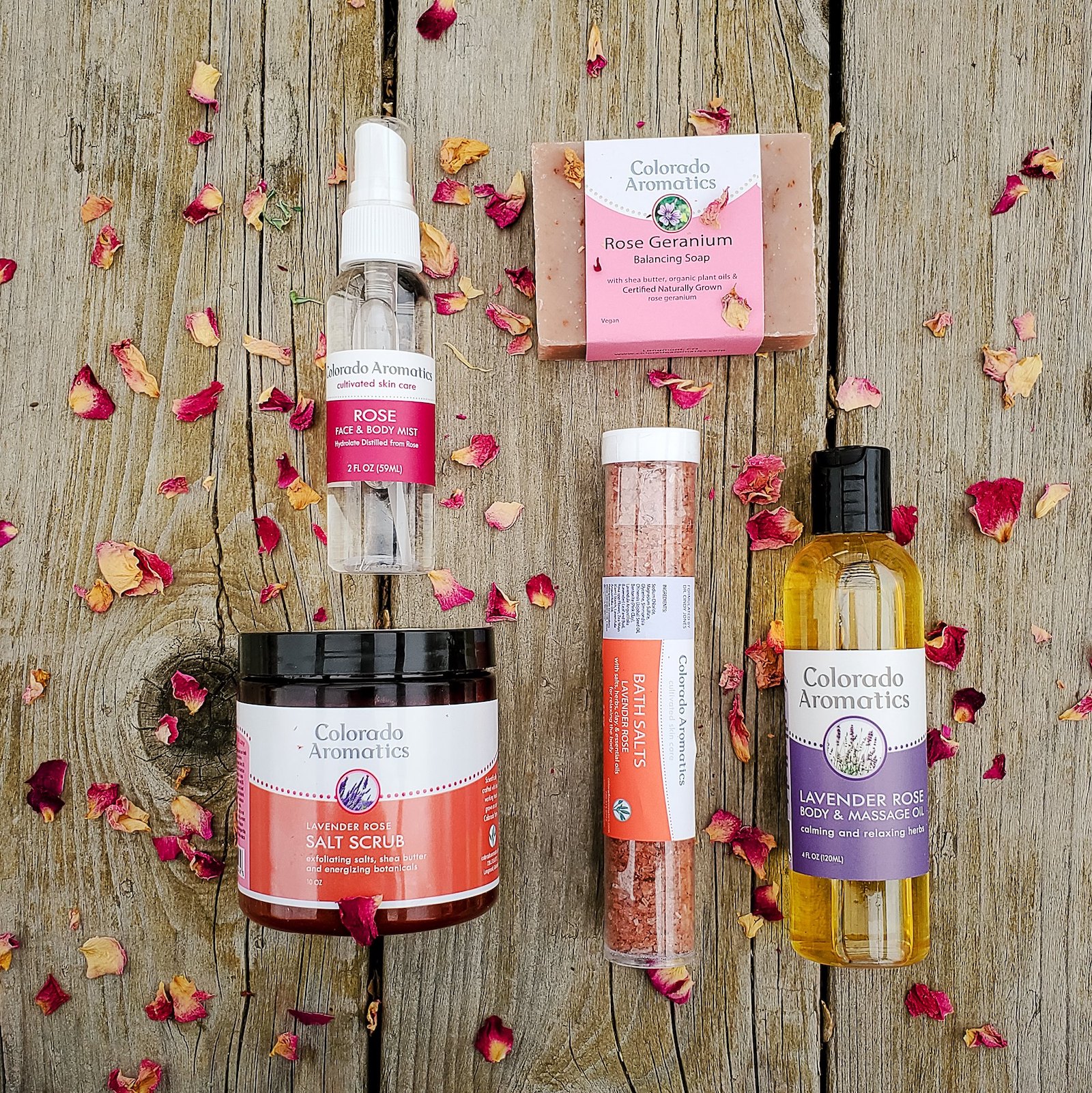 Details
Address: 340 Lashley Street, Unit 220, Longmont, CO
Phone: 303-651-2062 (Best to call ahead before visiting the store)
Hours: Mon & Wed (1-5 pm), Thur (10 am – 5 pm)  Fri ( 9:30 am – 5 pm) | Closed Tues, Sat & Sun
Website: coloradoaromatics.com