Part of the West Elks AVA, Mesa Winds Farm & Winery is a small winery and farm located in Hotchkiss, CO, just north of the Black Canyon of the Gunnison National Park. Always interested in growing their own food and eating organically, owners Wink Davis and his wife Max Eisele, bought the farm as part of a life-long dream and haven't looked back since.
While the farm began first, the winery started as an afterthought to produce additional revenue for the farm. Eventually, with a little bit of grit and hard work, they began growing their grapes and producing small batches of delicious wines.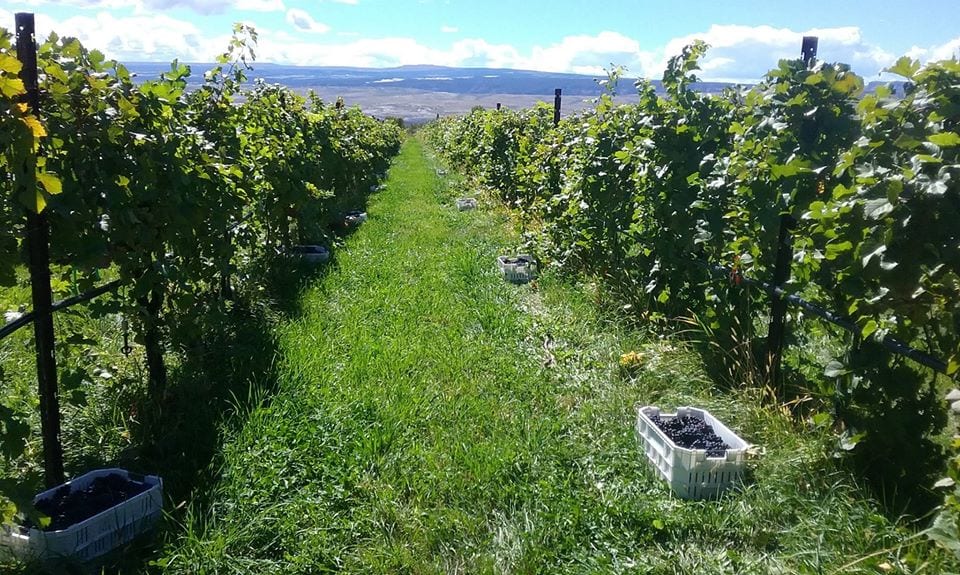 The entire vineyard and farm span 36 acres, with six acres of grapes and another 14 acres of apples and peaches. Resting on a stunning vista, the farm provides beautiful views of the nearby Uncompahgre Plateau and the surrounding West Elk mountains.
Wines made in Hotchkiss
Their vineyard rests at an altitude of 5,800 feet on a southern slope so their vines ripen in the hot sun and cool nights – giving their grapes the right blend of sweetness and acid. Their vineyard is certified organic, with their wines using minimal sulfites.
A unique feature of their farm and vineyard are their resident Babydoll Southdown Sheep. Thee flock of black and white sheep graze in their orchards and vineyards to help keep the land fertile and alleyways trimmed. The sheep provide a cute and cuddly aspect to the farm. And while the sheep are there mainly as cute pets, the farm also now offers meat lambs for sale in late fall or early winter. Plus, their latest addition to the farm as of 2020, Scottish Highland Cows, makes this one farm you must visit.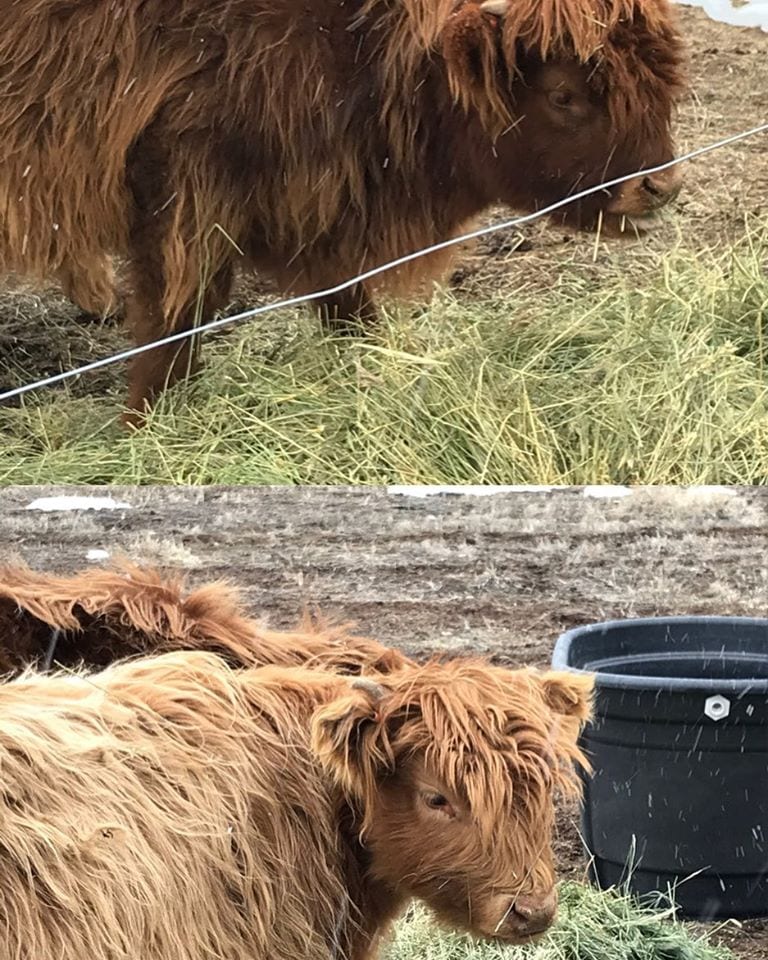 Their wines include a Rose, Pinot Meunier, Meunier Noir (spicy), a Pinot Gris, and a peach dessert wine using fresh peaches from their farm.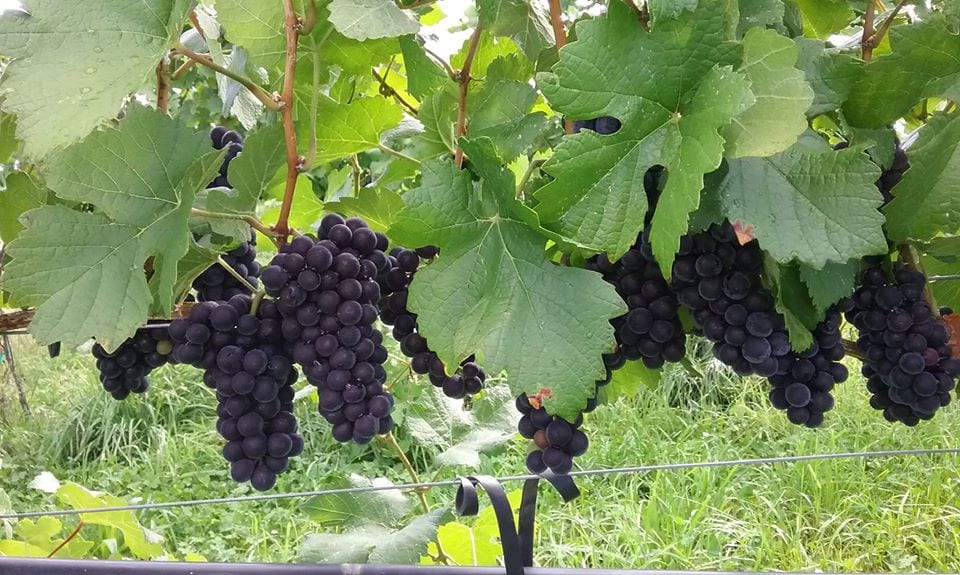 The farm
Beyond their wine and grapes, Mesa Winds Farm & Winery also produces peaches, apples, and table grapes from their farm – August through October. The perfect place to stock up on fresh organic fruit, visitors can come by during the weekend and pick their own fruit right from the farm. Talk about farm-to-table.
Events
Mesa Winds Farm & Winery participates in the North Fork "Uncorked" which takes place in June in Paonia, CO, and other local wine events. Plus, in the spirit of bringing the community together, they offer a chance, in the fall, for volunteers to share in the work, picking grapes and celebrating the harvest season with a delicious dinner and a wine tasting at the vineyard.
Tours & Wine Tastings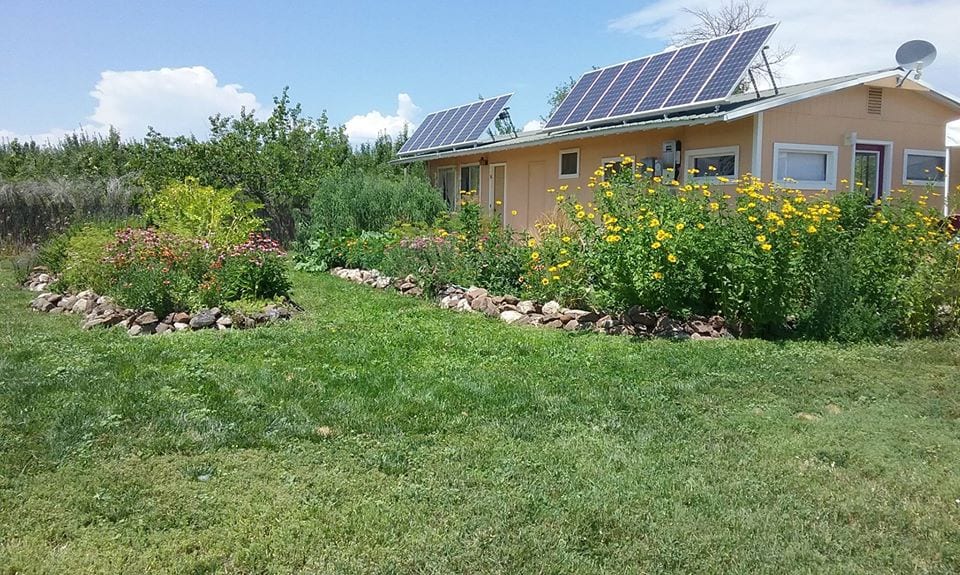 Their tasting room is located at the winery in Hotchkiss and is open during the weekends of August through October. Don't want to leave? They offer overnight stays in one of their recently renovated "picker cabins."
Details
Address: 31262 L Road, Hotchkiss, CO 81419
Phone: 719 – 600 – 9999
Website: mesawindswinery.com