Moksha Chocolate is an artisan farm-to-bar chocolate company in Boulder, Colorado. In addition to online retail, they offer private and public tastings as well as custom corporate gifts. Sourced directly from San Martin, Peru, and Maya Mopan, Belize, their direct trade model ensures that profits return to the farmers that grow the beans and support indigenous communities.
Moksha's commitment to quality, transparency, and taste makes it Boulder's premier chocolate company. Customers can order online or shop in the retail area located inside of the factory. Specialties include single-origin dark chocolate, vegan milk chocolate, organic raspberry, and limited edition batches such as Colorado Pueblo Chile!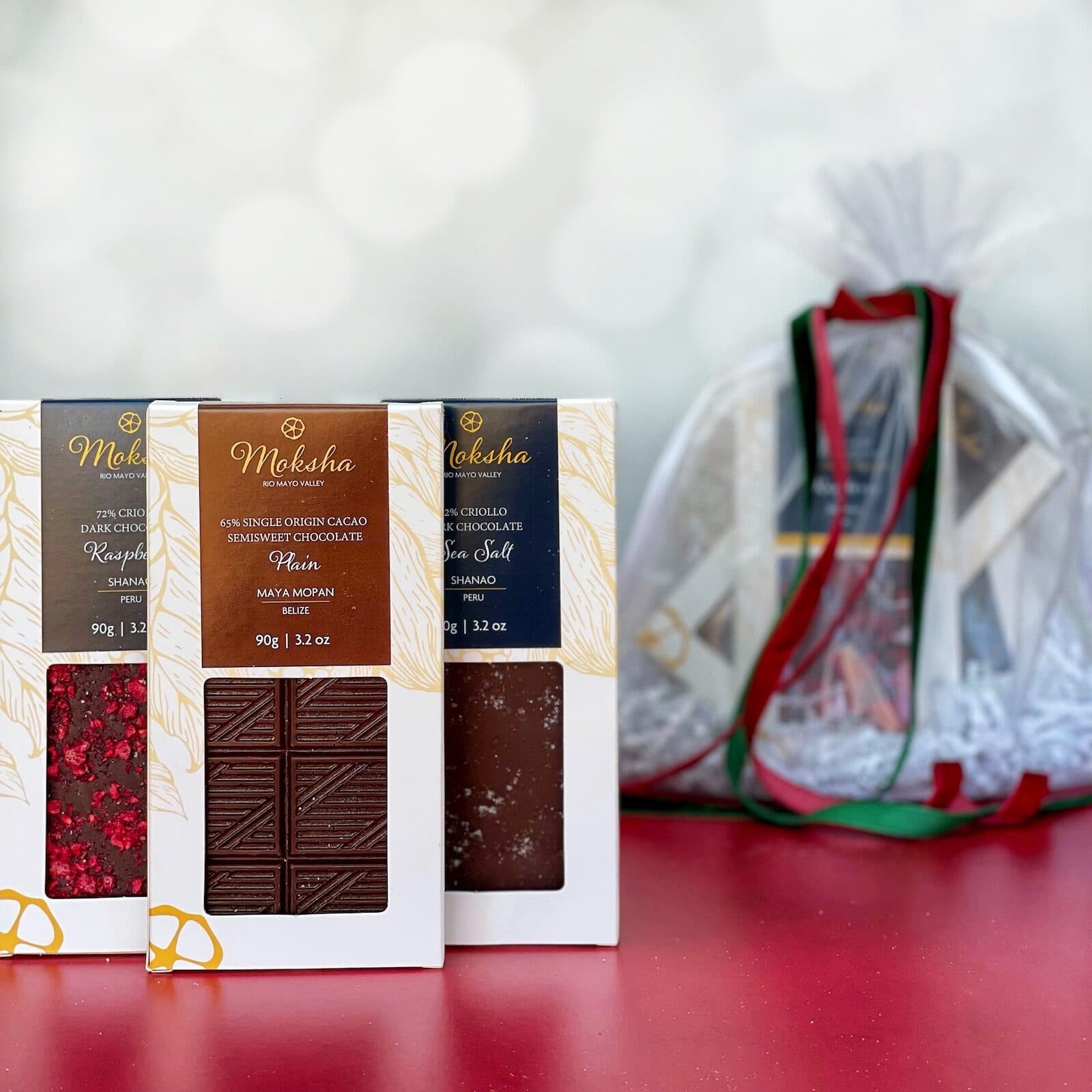 Flavors
Whiskey Soaked Nibs | Bourbon Barrel Aged | Whiskey Barrel Aged
Plain | Dark | Milk | White | Semisweet | Semi-dark
Blood Orange | Raspberry | White Raspberry
Pretzel | Sea Salt | Cherry | Chocolate Nibs
Hemp | CBD Isolate | CBD Full Spectrum
Pueblo Chile | Match Green Tea
Vegan | Non-Dairy
Chocolates can be bought in experiences, sets, or as single squares. Moksha also has monthly events as well as tastings and pairings.
Details
Address: 2746 47th Street Boulder, CO 80301
Phone: (720) 648-8893
Hours: Monday-Friday | 11 am – 4 pm
Website: mokshachocolate.com