A long-time desire of all who choose to travel far into the mountains, deep into the woods, or long across the desert is to be able to comfortably sleep wherever they find themselves in the moment. With Roofnest, a Colorado born company, the ability to sleep wherever the car can be parked has become a reality.
Roofnest boasts high quality products that mount to the top of many makes and models of cars, trucks, and SUV's. Their tents include models that fold down to less than seven inches when not in use, provide additional crossbars for bike or kayak storage, mount solar panels, store gear, and most of all, keep the campers comfortable inside while they spend the night in nature.
Car/Truck Rooftop Camper Tent Company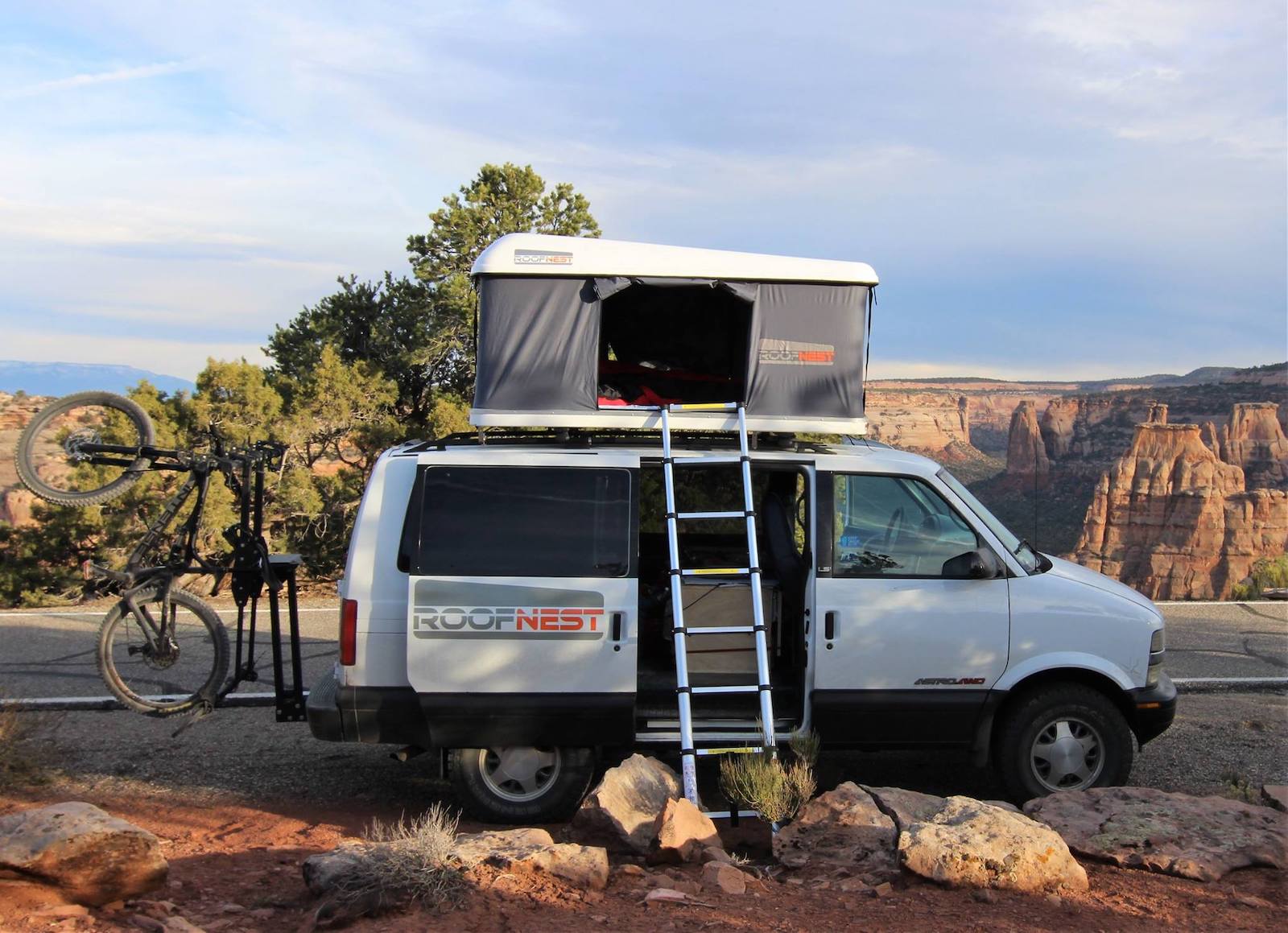 Based in Boulder, Colorado and started by a life-long outdoor enthusiast Tim Nickles, Roofnest is a company that truly understands the needs and desires of those who find comfort in escaping to the outdoors. With its roots in a state with flush with immaculate nature, national and state parks, and one of the most iconic mountain ranges in the world, it is no surprise Roofnest has found a way to deliver an innovative solution to an age-old issue.
For those new to the idea of camping on top of your car, rest assured that the team at Roofnest is here to field your questions and ensure your experiences are focused on the beauty you arrive in, not pitching a tent or fumbling with pieces and parts. Their website provides many answers to frequently asked questions concerning the product, instructions and videos demonstrating how to install a rooftop tent, and of course, contact information for any unanswered qualms.
Popular Models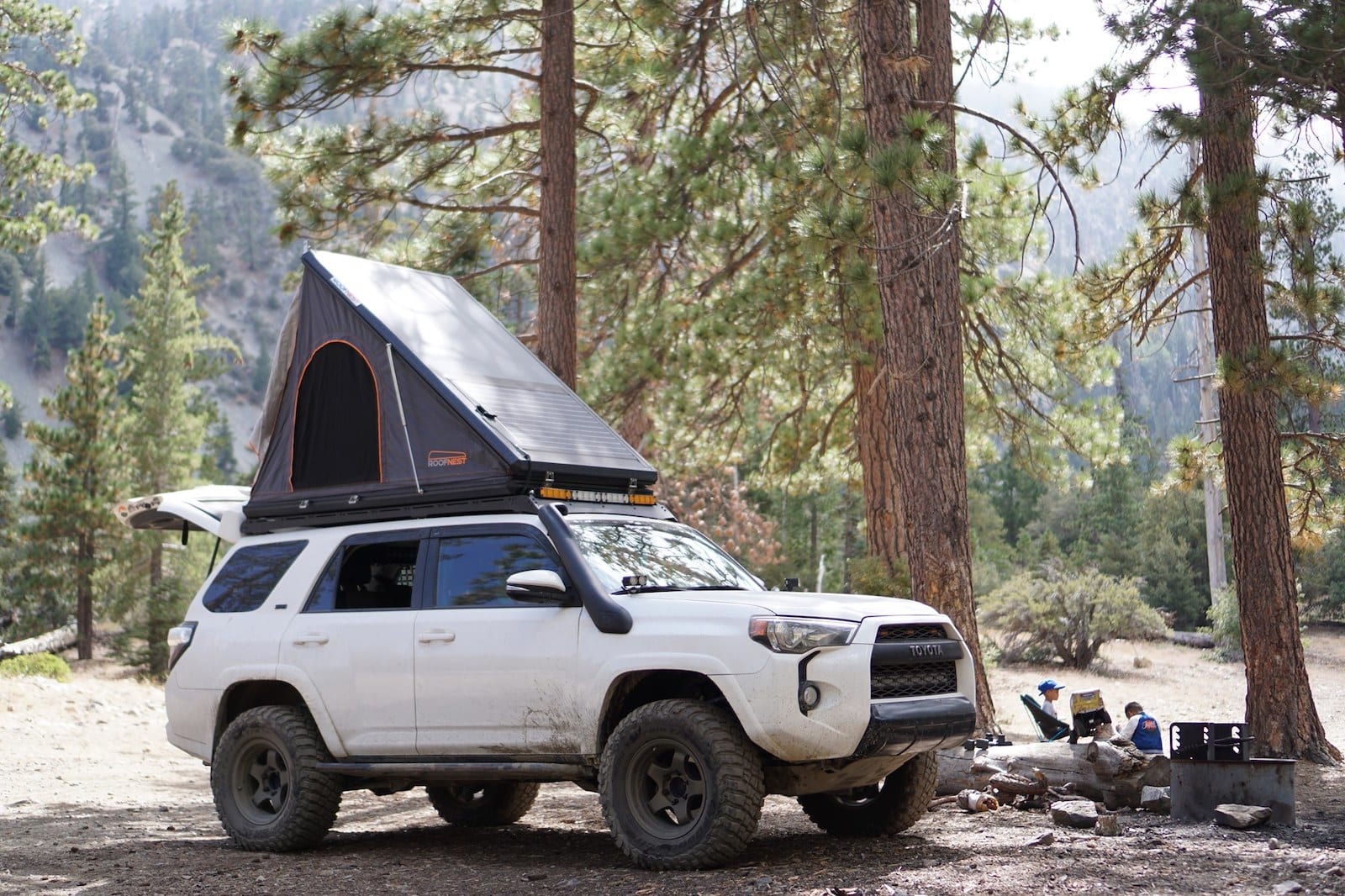 Roofnest, Colorado. Photo: facebook.com/roofnest
All the Roofnest models come with everything you need to install and access your rooftop tent, including a retractable ladder. There are XL versions in several of the tent types, including Falcon, Sparrow, and Condor, which add additional width and space. No matter what vehicle you drive, chances are you can mount a Roofnest to it. They fit sedans, wagons, SUVs, and trucks. The are affiliate links below, which means we may earn a commission for a purchase, at no additional cost to you.
You can couple your rooftop tent with a side awning or complete annex for the Condor version. Solar panels are easy to install on most of the hardtop models. If you want to keep a low profile that still allows you to carry your toys (bike, kayak) on top, consider the Falcon, and its extra crossbars. A Ptarmigan Tent insulation kit is available on some of the Roofnest models as well, to equip yourself for winter camping. There are financing options are available thru BREAD.
Whether sleeping in the great outdoors sounds more cozy than your bed at home, or it's your first time venturing out into the wilderness, Roofnest provides a consistent, reliable, comfortable, and easy place for travelers to rest their bodies after a day of adventure.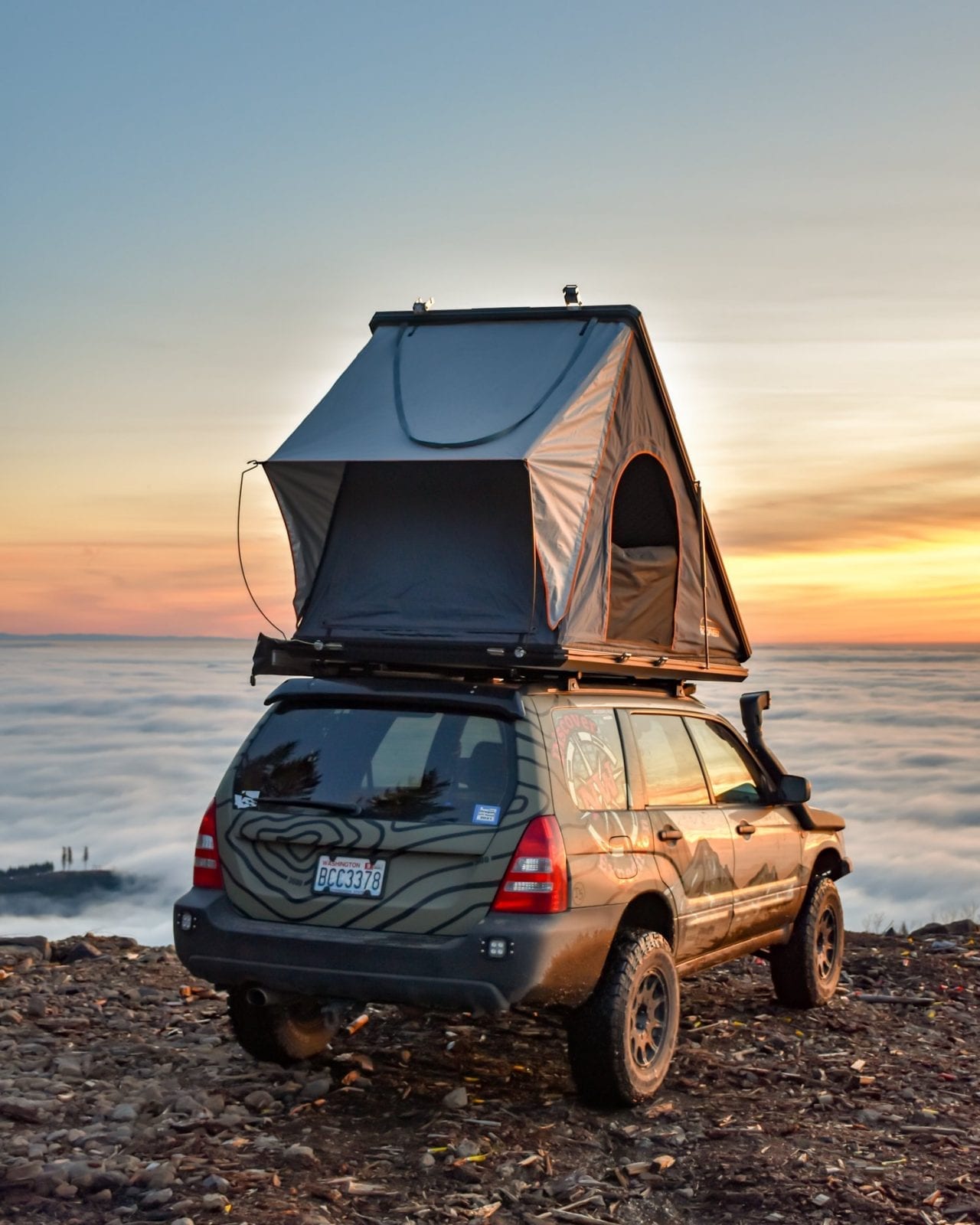 Details
Address: Boulder, CO
Phone: 303-872-6797
Type: Outdoor Gear
Website: roofnest.com