Based out of Boulder, Colorado, and created in 2006, Studio Shed has taken backyard rooms and reimagined them to meet the innovative needs of the modern person. These stylish storage areas are sleek, beautiful, and custom.
Whether you require extra storage, office space, a guest room, or a personal escape, Studio Shed gives you the freedom to choose a design that fits your specifications and have it shipped, prefabricated, directly to your home.
Studio Shed
Realizing their need for an efficient and sleek storage solution for their gear, bikers Jeremy Horgan-Kobelski (15 U.S. National Championships) and Mike Koenig (founder of Tokyo Joe's/Gary Fisher Mountain Bike Team) created Studio Shed.
Using their engineering backgrounds, Jeremy and Mike designed a shed that would not only meet their needs but also had modern architectural design elements.
Models
Studio Shed now ranges from backyard storage to modern finished garages. The units range from a dwelling to a studio, with multiple models and customizations available.
Summit/ADUs Series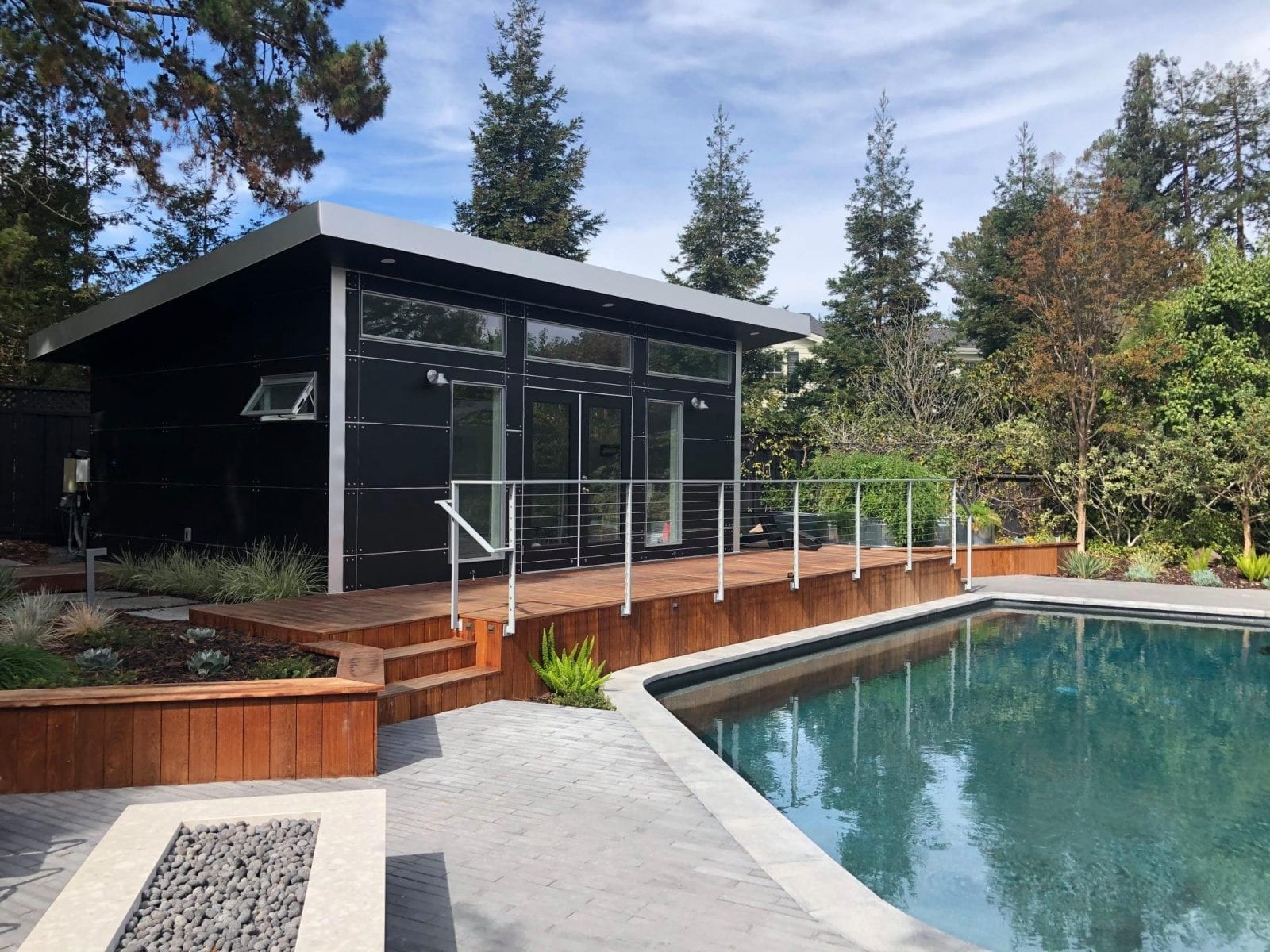 These full accessory dwelling units (ADUs) can range from 252 sq ft to 1000 sq ft and include everything you need for small home living. With a water heater, HVAC, kitchen, bathroom, and living area, this small unit will truly feel like a home away from home. Buyers choose the size of their desired build, which starts at a base price of $25,000, with the cost increasing according to your preferences, finishes, layouts, and materials.
Studios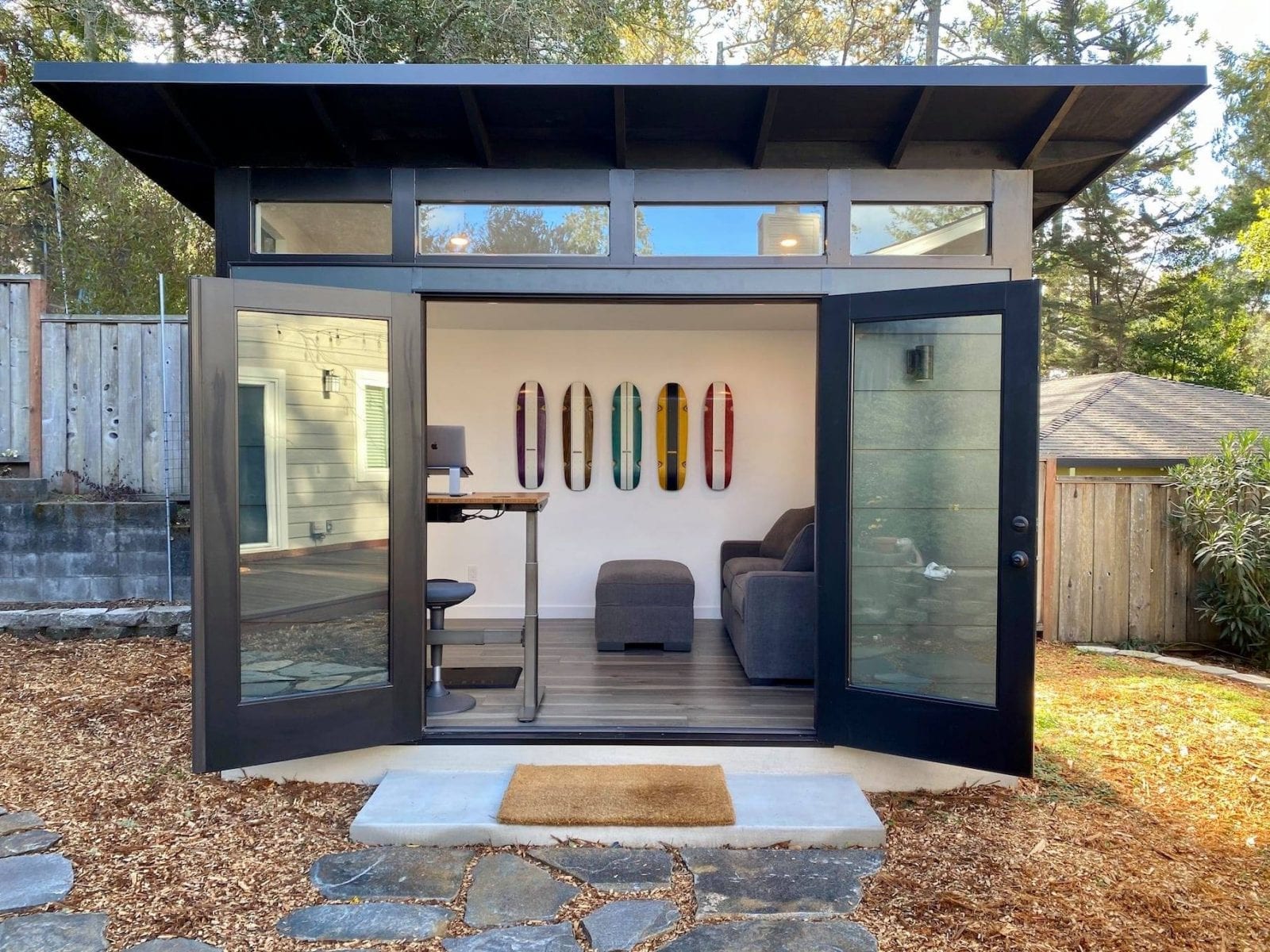 While the studio styles are smaller than the previously mentioned units, they are perfect for storage or an office area separate from your main home.
The models include the Signature Series Studio (64-240 SQ FT), Portland Series Studio (96-256 SQ FT), and the Sprout Studio (64-96 SQ FT). Studios start at $15,285 and also increase in price as you choose your specifications.
Getting Your Own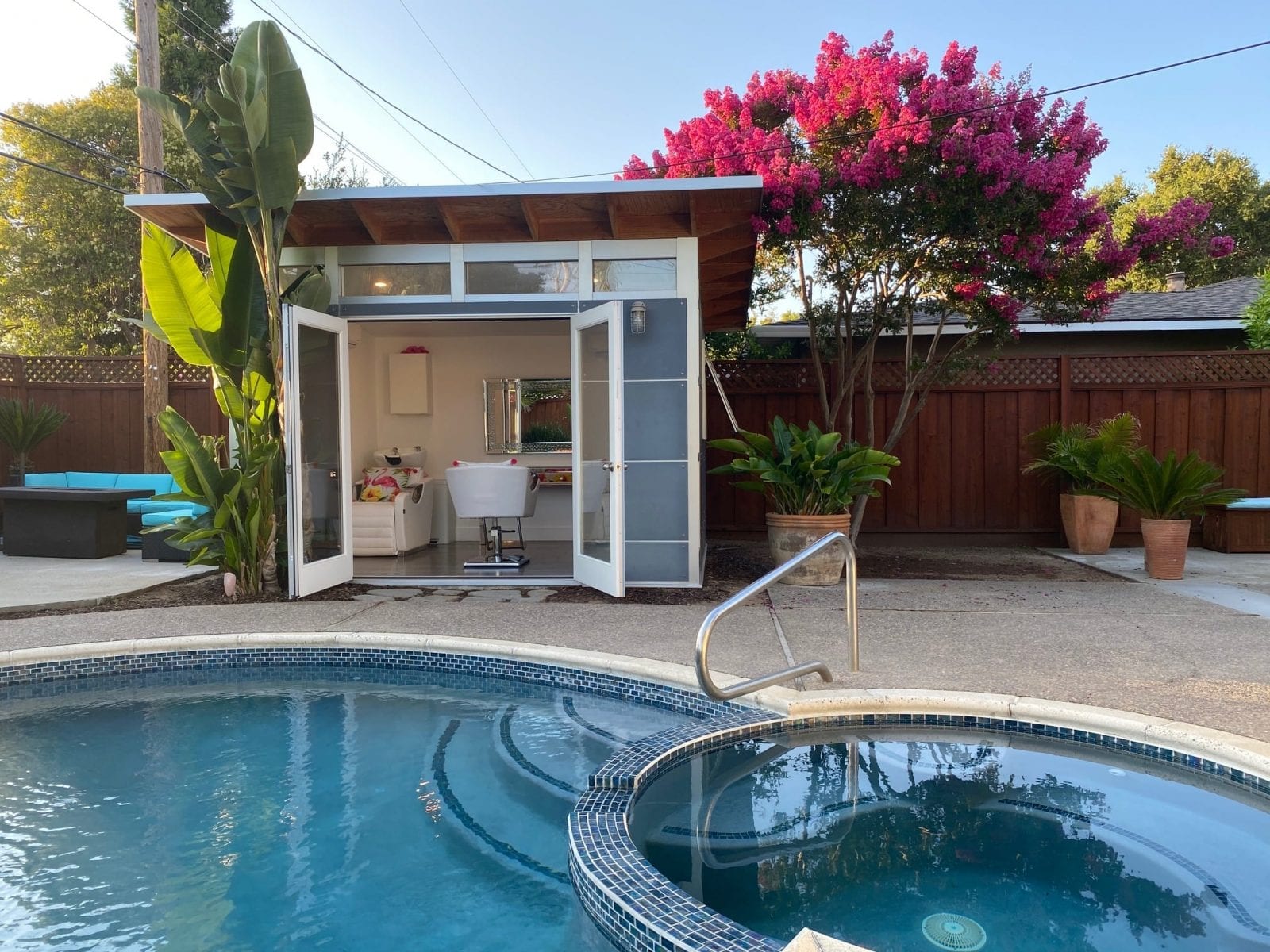 For each unit, there are additional costs including the foundation, shipping, and installation. These prefabricated rooms can be shipped to all 50 states in a ready to assemble fashion, and while many like the DIY option, Studio Shed is happy to help set you up with a professional installer in your area.
To help make your dream a reality, Studio Shed partners with Acorn Finance to help finance your choice of backyard building.
On Studio Shed's website, you can go to the "Design Center" to build and customize your own space and determine the price. The 3D feature helps the buyer visualize the space and what options they need to meet their desired goals and dreams.
If you need unique ideas for your own space, here are a few: music studio, home office, man cave, painting studio, garden shed, workshop, home gym, in-law space, yoga/meditation retreat, she-shed, pool house, or game room. The options are as endless as your own creativity.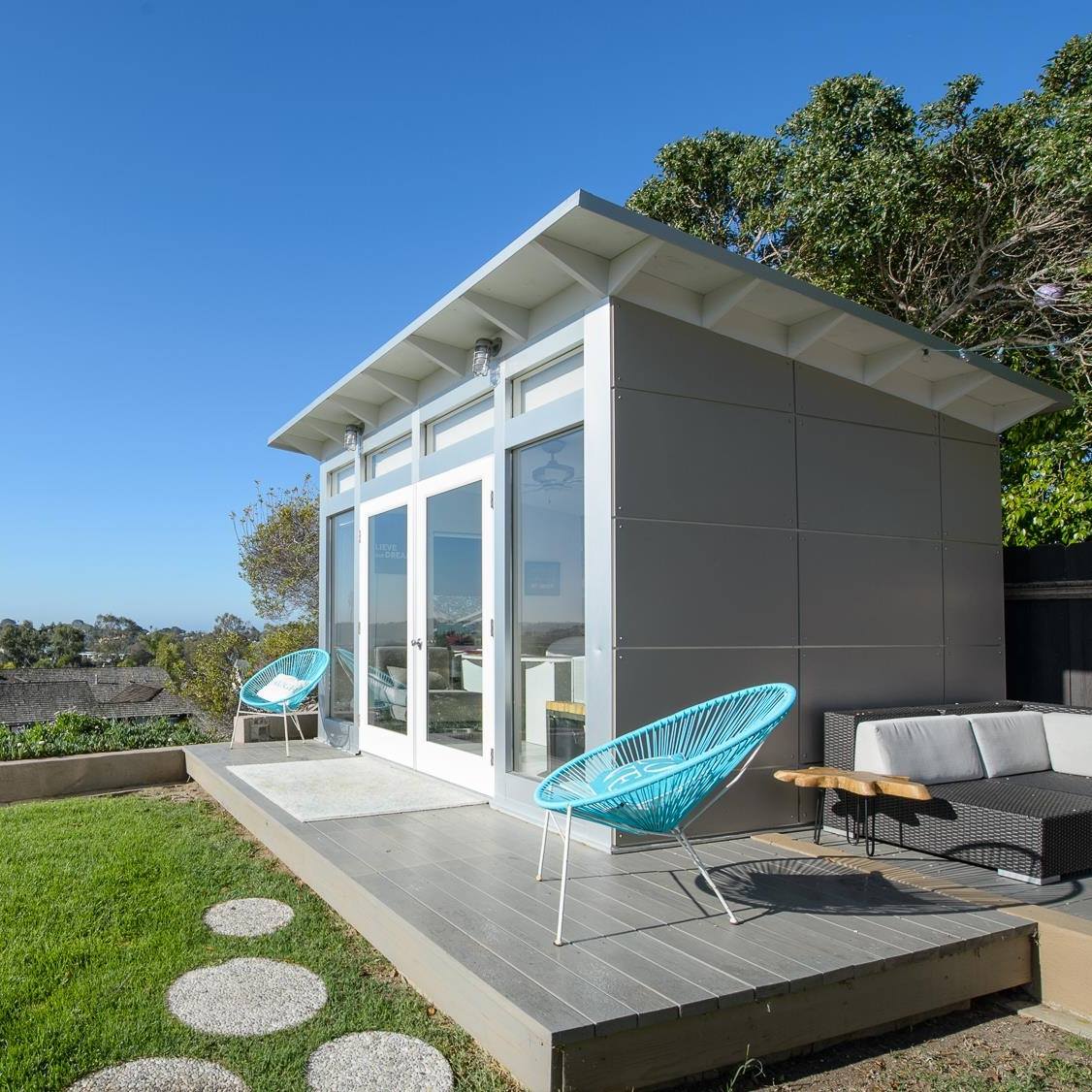 Whether you need more storage room or require a little distance from the family, Studio Shed can help you create your ideal space. Forget the new addition to the house, with only one click, you can have a custom room delivered in days.
Details
Address: 1500 Cherry St S, Louisville, CO 80027
Phone: 888-900-3933
Website: studio-shed.com