Two Leaves and a Bud Tea Company has built an international reputation for being the premier source for the highest quality organic teas. Not only are their teas fragrant and flavorful, they are also prepared sustainably, proving that the brand of the tea you drink truly makes a difference.
With each bag being a true labor of love, Two Leaves and a Bud puts their best foot forward in making the best teas, not only for the consumers, but also for the environment.
Organic Tea based in Basalt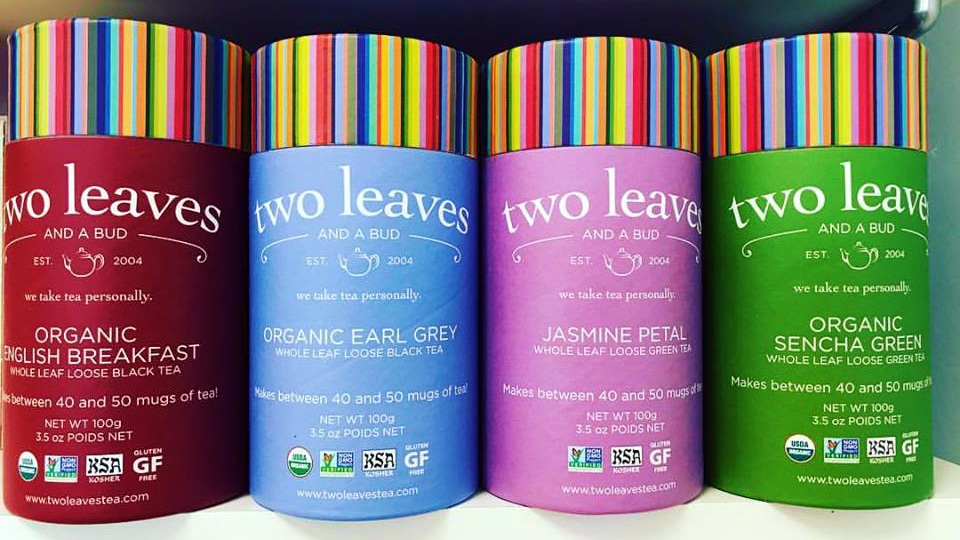 The company's founder, Richard Rosenfeld, obtained his passion for teas after an extensive business travel in Asia. He was surprised by the incomparable quality of the teas around and wondering why the same was not available back at home.
So Richard, with the intent of sourcing the best tea leaves in the world, began developing relationships with the organic tea farmers of the Asian countries which he visited. He got back in 2004, and founded Two Leaves and a Bud – getting its name from the actual physical characteristics of a blossoming tea plant. The company's headquarters is located in Basalt, Colorado.
Two Leaves and a Bud offers only the finest of teas harvested from some of the most outstanding tea growing regions in the world, and is one of the first few companies in the US to offer organic teas in compostable pyramid-shaped tea bags. Up to this day, they continue to make excellent teas while keeping up with the tea industry trends.
Popular Products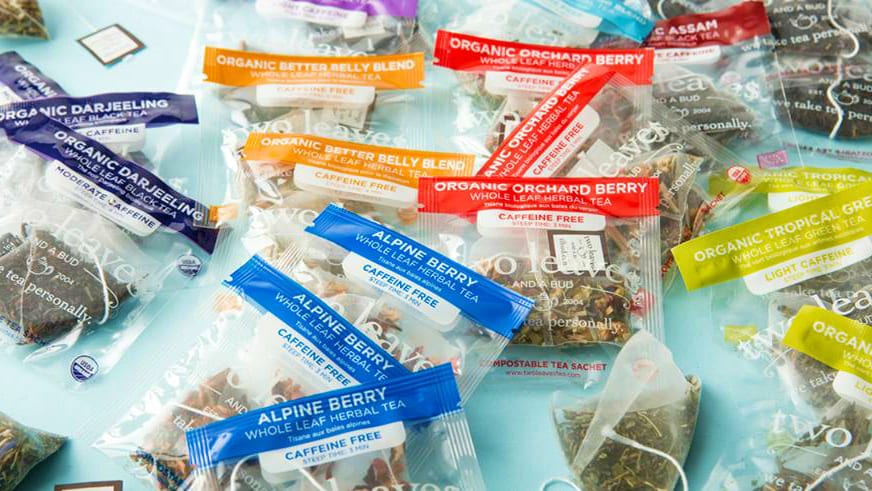 They exemplified this by creating and selling new lines of versatile, hot or cold teas, such as their Purpose-Filled Tea range with blends like Detox
, Energize
, Invigorate
, and Hydrate
.
The company offers a wide range of fairly traded teas, which are primarily certified organic, including black, green, white, herbal, wellness and matcha. These teas come in whole leaf tea sachets, traditional paper tea bags (Paisley), large filter bags for iced tea, and in loose leaf.
Moreover, the company also sells teapots, drink wares, infusers, pitchers, and various accessories like filters, spoons and tea whisks. Currently, shipping is limited to USA and Canada only.
Some of Two Leaves and a Bud's best-selling tea flavors are:
For the environment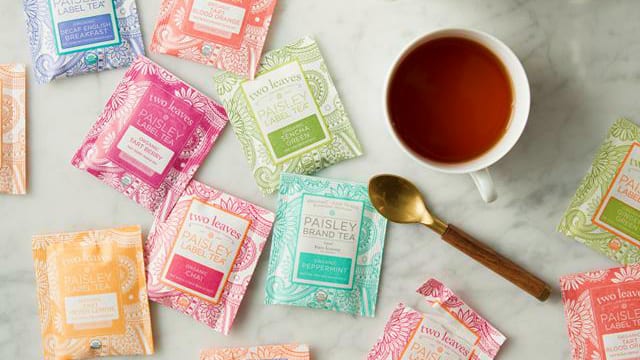 Two Leaves and a Bud shares the tea lovers' concern for the environment in many ways. Firstly, their tea sachets are made with a plant-based material, which means that it will eventually biodegrade in a moist and hot compost and will not end up messing up the environment.
While their tea sachets are individually wrapped to keep the tea as fresh as possible, the clear sleeves in which they are packaged are designed to decompose. You can read all about their eco-friendly packaging on their website.
Details
Address: 23400 2 Rivers Rd, Basalt, CO
Phone: 844-659-1851
Website: twoleavestea.com