Creating custom luxury jewelry that focuses on craftsmanship, beauty, and wearability, Virginia Ann Designs believes in building unique pieces that represent each buyer. Speaking directly with clients on a one-by-one basis, owner and designer Virginia works tirelessly to make jewelry that reflects you.
History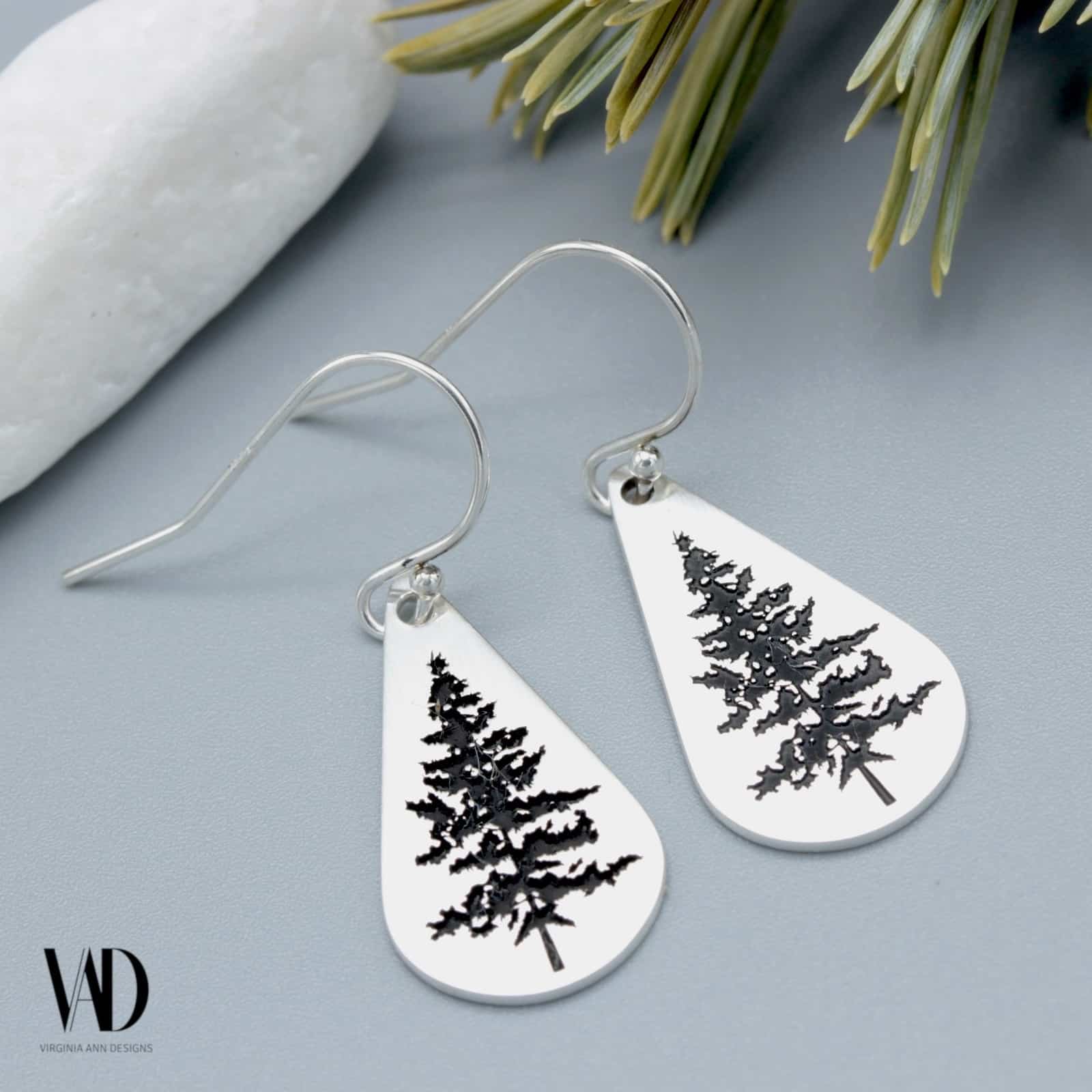 Native Coloradoan Virginia Hay-Arthur founded Virginia Ann Designs in the basement of her first home. Born and raised in Fort Collins, she graduated from CSU with a BFA in Metalsmithing before completing her GIA Graduate Gemologist certification in California.
Returning home to learn everything she could about designing and building custom jewelry, Virginia is now four years into her adventure.
Jewelry
When a client purchases jewelry designed and made by Virginia Ann Designs, they receive a piece that's meant to last generations (or at least through the many epic adventures that Coloradoans live for). Utilizing 100% recycled precious metals, ethically sourced diamonds, and gemstones, VAD's goal is to bring a customer's dream to life.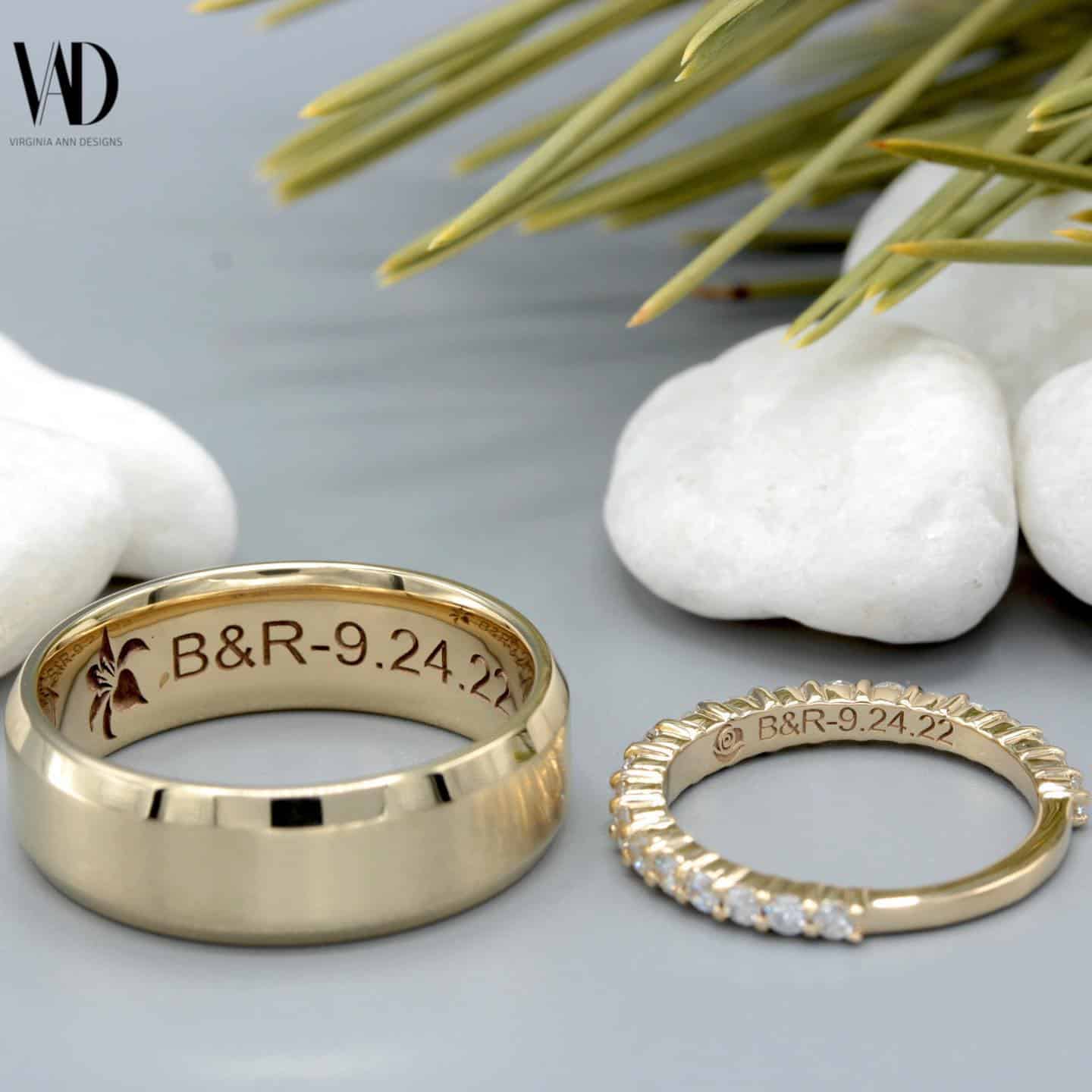 Through virtual or in-person appointments, each client gets to work one-on-one with Virginia to design the perfect engagement ring, wedding ring, necklace, or whatever specific idea you have in mind. Once a design is finalized, Virginia will carefully craft each piece in her workshop, which is located in Frederick, Colorado.
Previous VAD pieces have included engraved pendants with flowers like roses, night sky studded earrings, and celestial mountain rings. Meanwhile, engagement rings created by Virginia Ann Designs have contained materials like diamonds, emeralds, sapphire, rose gold, sterling silver, and yellow gold.
Virginia Ann Designs wants to give each and every client the chance to create those special memories. To make this dream a reality, the first custom jewelry consultation is always free. Schedule an appointment today and say hello!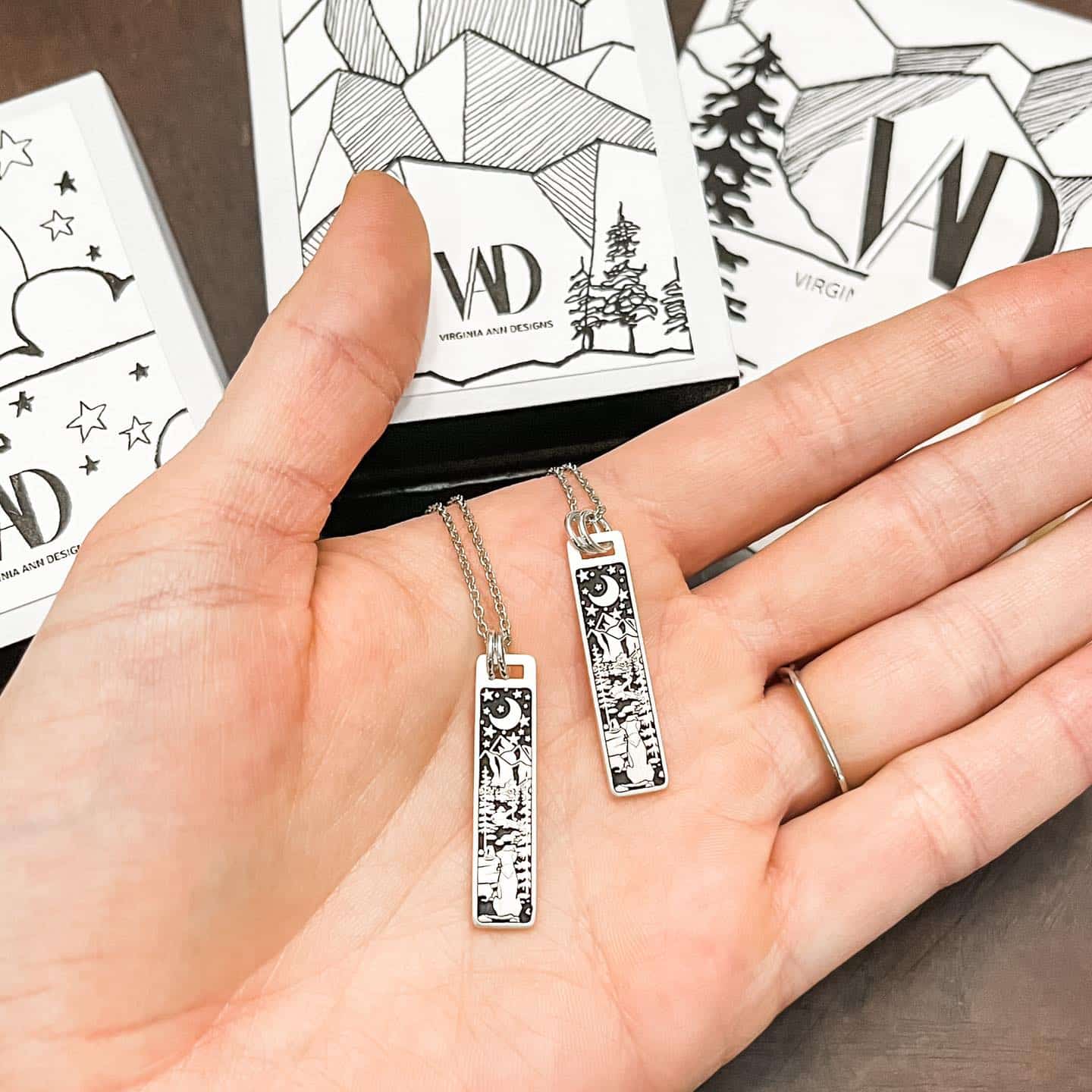 Details
Address: Frederick, CO
Phone: 970-227-8976
Email: VirginiaAnnDesigns@gmail.com
Website: vadcustomjewelry.com