Ski Cooper sits about 110 miles away from Denver and is just a few hours from Summit and Eagle County. The place provides a fantastic and undistracted view of other mountains such as Mt. Massive and Mt. Elbert. You will be passing through other resorts on your way to Cooper, so consider covering the extra mile.
Don't worry as this comes with a prize – you will surely escape the sea of crowds, long lines, and jaw-dropping price tags. The mountain boasts of its 39 trails served by 4 lifts that extend across 400 lift-served acres. Cooper prides itself as one of the oldest ski resorts in the US and the resort that has the softest snow around.
Backcountry Snowcat Skiing in Leadville
Their snowcat ski tour uses Bombardier snowcats that can hold a maximum of 12 persons. A typical day starts with the guests having some hearty and affordable breakfast.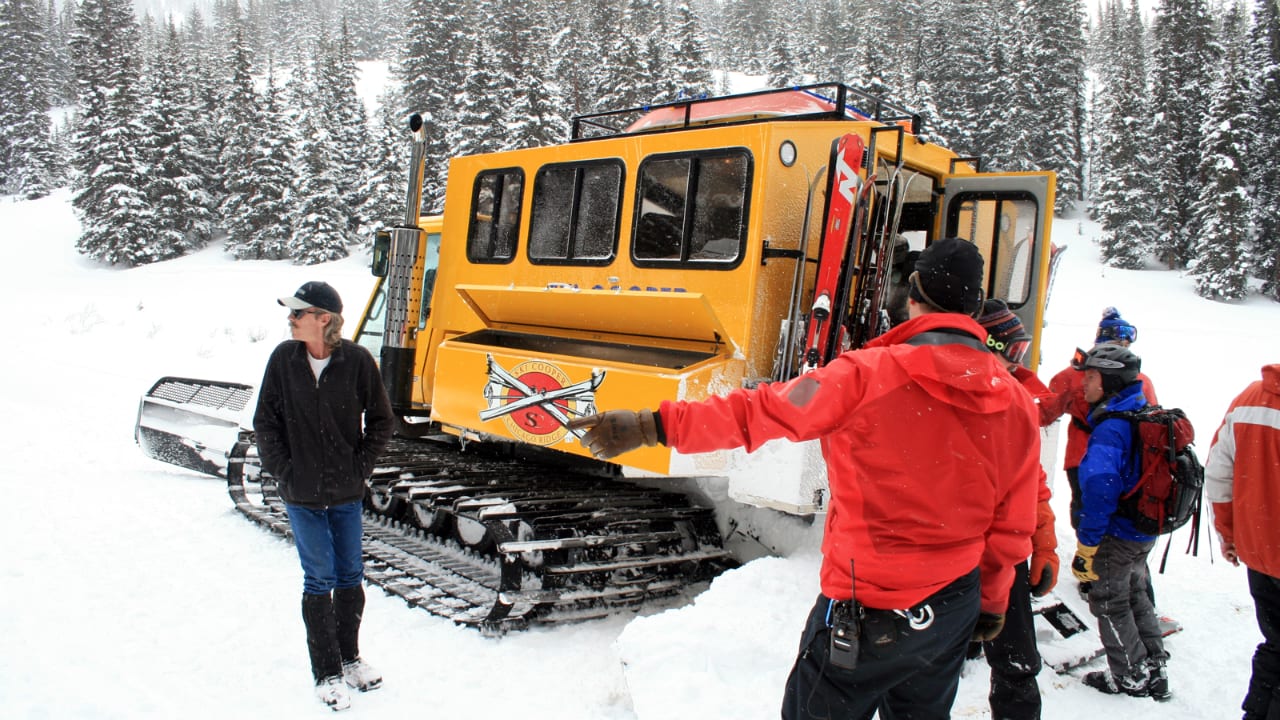 Guests are then requested to be at the base lodge by 8:15 am in order to meet the target departure of 8:45 am. Hot lunch is provided in their backcountry yurt. Runs are between 8 to 12 times a day on average, and the return to the base lodge is around 4 pm.
To ensure the best probable experience for all of the guests, every snowcat tour is accompanied by expert guides, all trained and certified to maintain people's safety all throughout the tour. Snow conditions are continuously monitored before the actual tour, and everything is communicated with the guests.
Overall, Ski Cooper will give you a breath of fresh air. It is the kind of resort you'd want to spend every winter on. It offers simple, affordable and most of all, great cross country skiing for you and your family.
Details
Address: 232 County Rd 29, Leadville, CO
Phone: 800-707-6114
Season: December – March
Website: skicooper.com/snowcat-skiing
Latest in Ski Cooper Chicago Ridge