Out of the Blue Skydiving probably has all of the services you'd look for to have a memorable jump. Located in Southern Colorado, the company currently holds the record for being the oldest USPA member in the area.
Their drop zone is situated in the eastern section of Colorado Springs, which provides a nice vantage point to see the breathtaking Pikes Peak. Its favorable location also provides access to many different attractions that sit just nearby.
Skydiving in Calhan
Out of the Blue Skydiving offers tandem skydiving for beginners and freefall for experienced divers. Skydivers are taken 18,000 feet above sea level (weather-permitting) in just about 7 minutes by a B200 King Air jump ship. Their rates are among the most affordable you can find for similar services, and active-duty police, firefighter, and military officers are usually given a discount.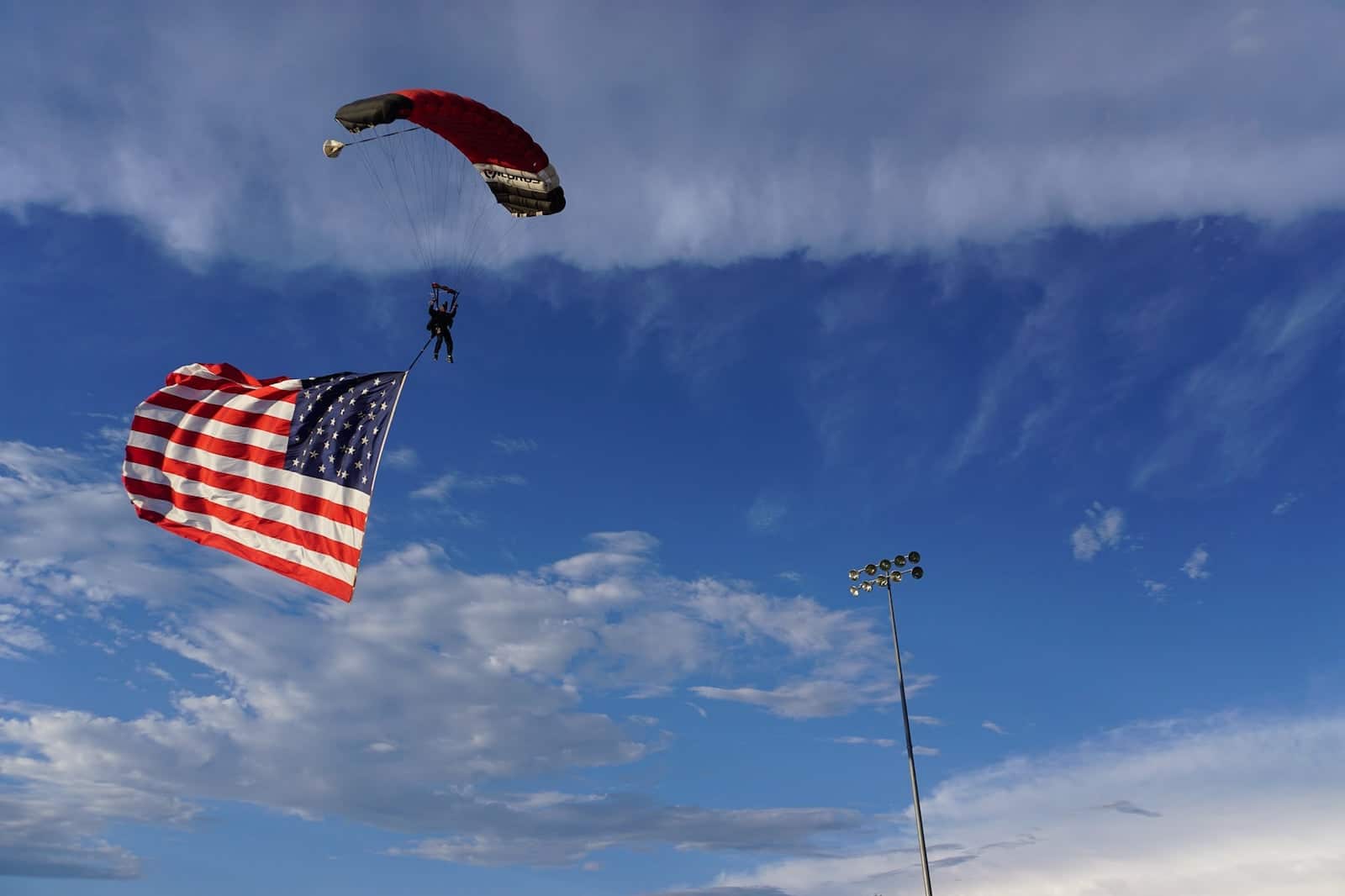 Other programs being offered by Out of the Blue Skydiving are the Accelerated Freefall Program which consists of ground training and a series of at least seven jumps; and a Conversion Program for Air Force Academy 490 course graduates, which will lessen the AFF program to just four instead of seven jumps.
Documentation services to capture your skydiving experience such as Video and Photo Package (via a separate videographer who will jump alongside you and your instructor) and Handcam Photo Package (via a camera worn by your tandem instructor) are being offered as well.
Details
Address: 3060 Flying View #34, Calhan, CO
Phone: 719-784-1166
Season: Year-round
Website: outoftheblueskydiving.com