Celebrate winter, Colorado style! Embrace the cold and snow—or seek out warmth—with these ideas for midwinter fun in the southwest, including Telluride, Durango, Silverton, and Pagosa Springs.
Here are some of the best winter events in Southwest Colorado:
Telluride Fire Festival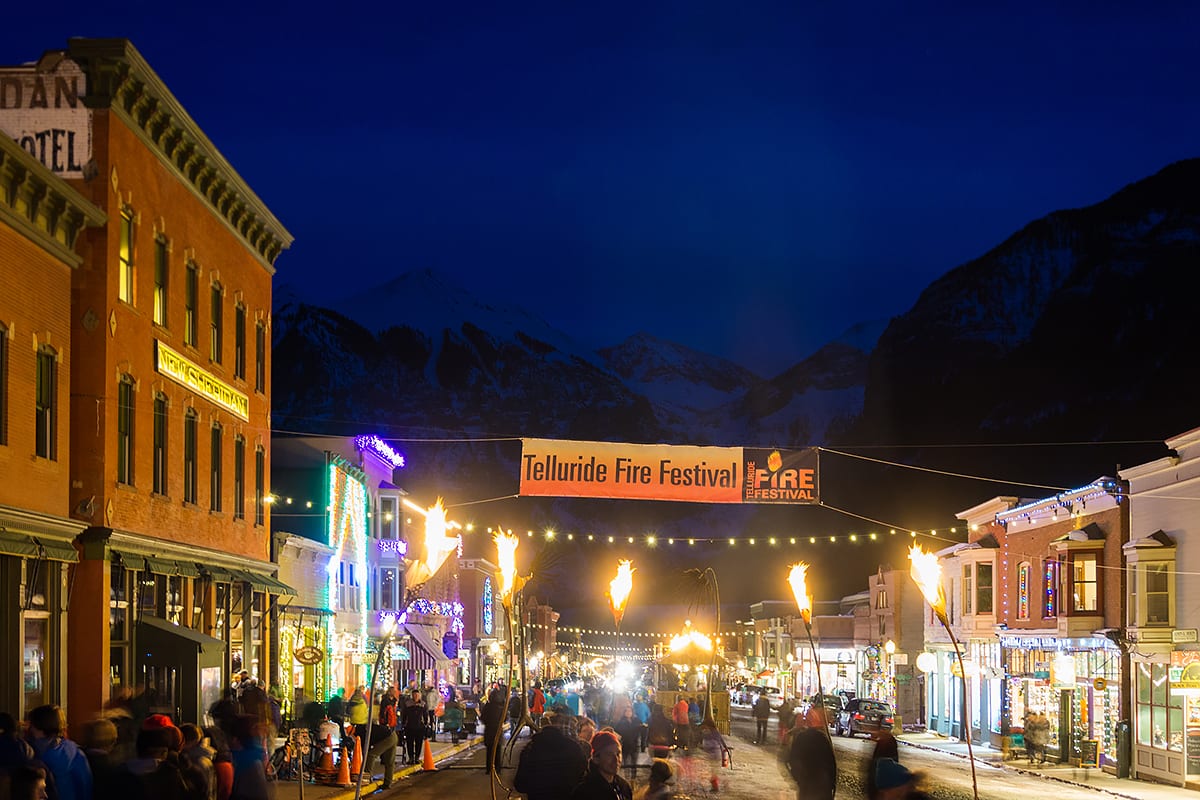 Festivarians, take note: Telluride is heating up winter with its Fire Festival. This newer festival, which began in 2015, offers both free and ticketed events. It takes place throughout town and on the slopes of its famous ski resort.
Fire artists and performers light up the winter nights, with fiery outdoor sculptures and art cars inspired by Burning Man. If you're in the area, check out the pre-festival workshops, which include glass blowing and welding for beginners. December 3-5, 2021
Winter Warrior 5K/10K Snowshoe Race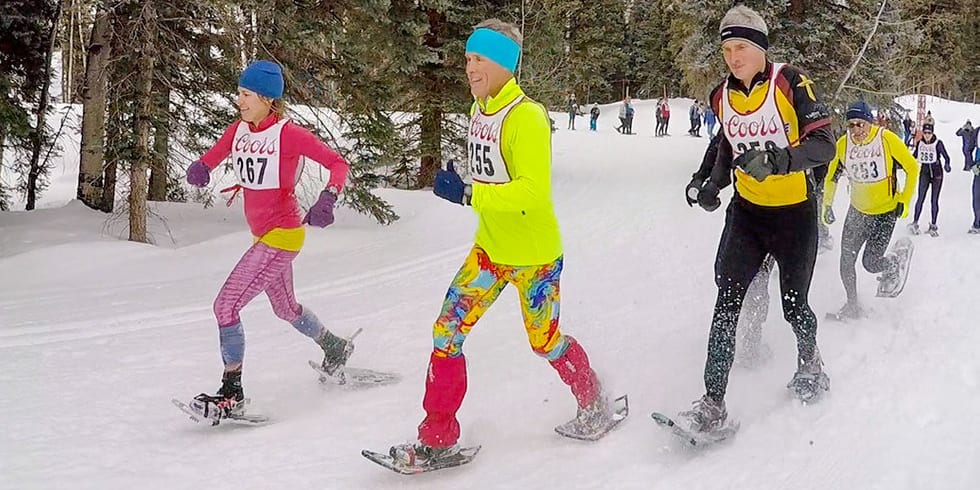 Runner's World magazine named Durango's Winter Warrior one of the country's top snowshoe races. The course consists of groomed trails and singletrack at the Durango Nordic Center, located just north of the entrance to Purgatory on US Highway 550.
Registration opens at 9 am; the race begins at 10 am. The course meets U.S. Snowshoe Association standards. TBD, 2022
Durango & Silverton Narrow Gauge Railroad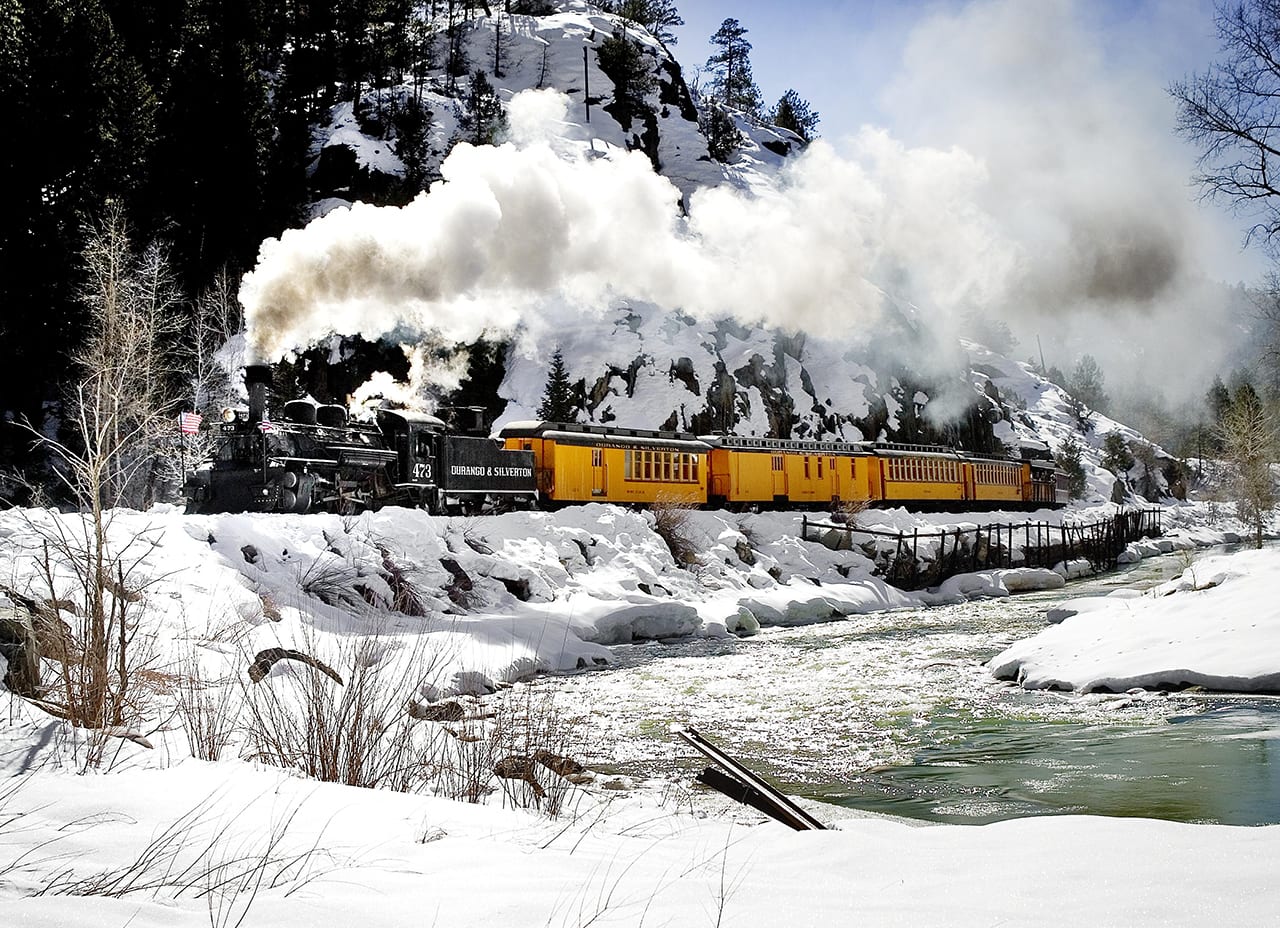 This beloved historic steam train offers several winter excursions. The snowy festivities kick off on the Polar Express train from November 19, 2021, through January 1, 2022. You'll take a roundtrip journey to the North Pole for a chance to meet Santa Claus.
Plus, there are other Christmas train rides throughout Colorado to check out.
Snowdown Durango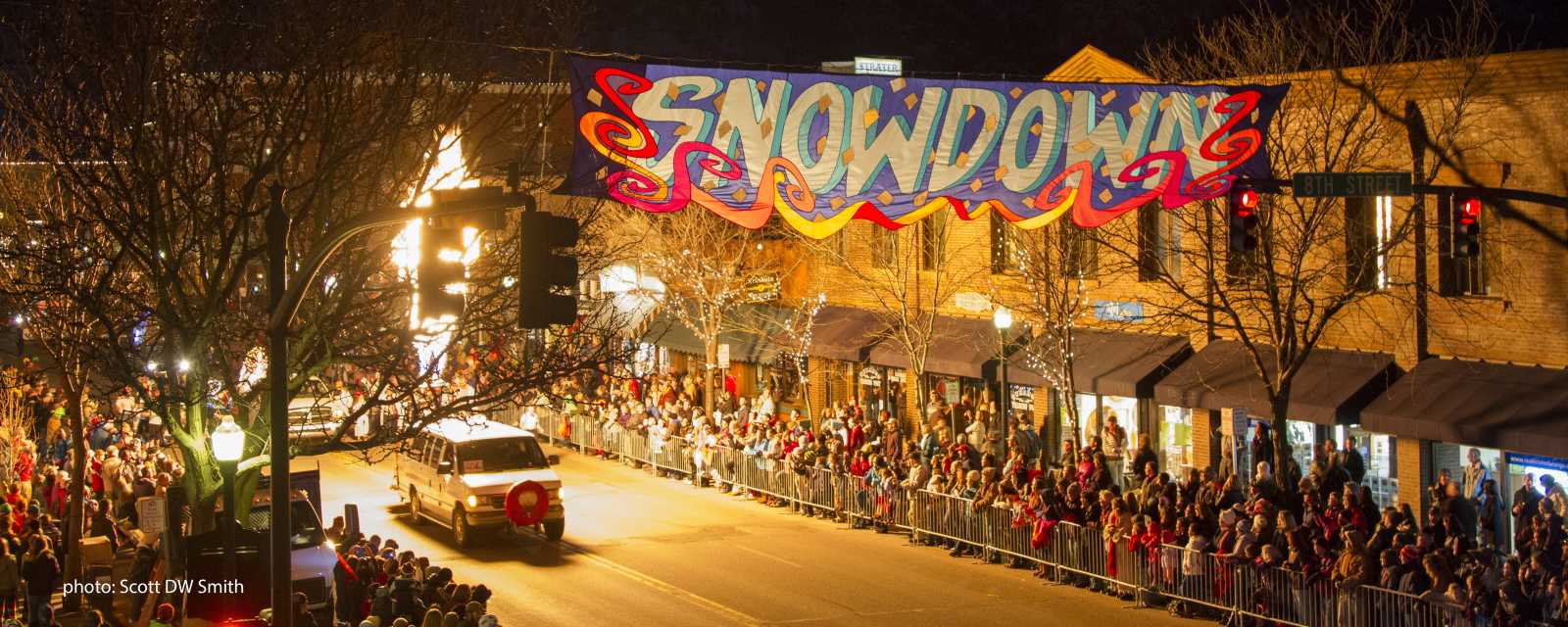 Snowdown Durango is a five-day winter festival and "cabin fever reliever." Durango has been hosting the celebrations every winter for 40 years. The event features more than 100 events and activities including beard-growing contests, joke off, hot wing eating contests, beer plunge, outhouse stuffing, and a light parade. It takes place the last week of January (January 26 – 30, 2022).
Silverton Skijoring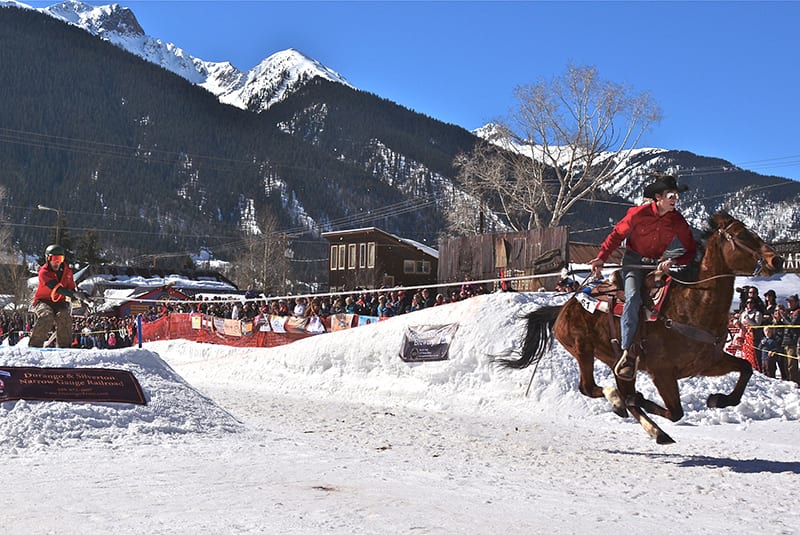 Rodeo meets winter Olympics in the Nordic sport of skijoring. It's where a horse and rider pull a skier, who then flies through the air navigating jumps and obstacles. According to the Silverton Skijoring rules are: "Skier must cross the finish line in an upright position and on at least one ski, with rope in hand …"
One imagines it doesn't always turn out that way. Silverton's winter races take place at noon on historic Blair Street during President's Day Weekend. In years past more than 2,500 spectators turned out to watch. The event takes place on February 19 & 20, 2022
Pagosa Hot Springs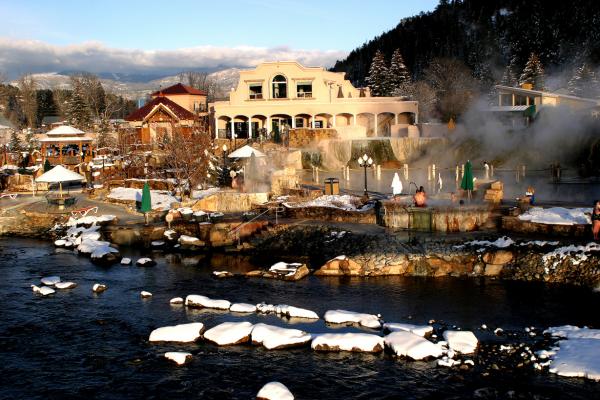 While it's not an annual event, it should be for you. Snow and frigid temperatures got you down? Immerse yourself in one of the 23 pools at Pagosa's The Springs Resort. It's located in downtown Pagosa Springs, walking distance to all the shops and restaurants. Plus there's a great hotel on-site to spend the night by the hot springs pools.
The pools are on terraces just above the San Juan River, so you can gaze at the icy currents as you contemplate the miracle that is geothermal energy. It's one of the larger resorts in the state, which coincidentally taps into the world's deepest hot springs aquifer.
Thanks for checking out these fantastic events and activities in Southwest Colorado! Take your time discovering the cooler season of Durango, Silverton, Pagosa Springs, and Telluride.