Unfortunately, the Denver Mart has been sold and is now closed. It will likely, not reopen and be leveled. Please check out some other Colorado drive-in theaters.
About the Former Drive-in Theater
The Denver Mart Drive-In was an outdoor movie theatre providing family-friendly entertainment. During the day, it operated as a special event facility. When evening hit, it transformed into Denver's premier drive-in theatre, complete with the area's largest open-air screen.

At the Denver Mart Drive-In, guests received two feature films for the price of one. The theatre shows everything from today's blockbusters to Hollywood classics.
The 80' x 40' screen allowed guests to easily view the film from anywhere on the lot. Sound was broadcast via an FM radio station, so your car needed a working radio in order to hear the movie.
The drive-in held up to 275 cars. Larger vehicles, such as campers and buses, were not allowed. This ensured that no one's view was blocked during the film. Vans, SUVs, and trucks were permitted but may have been asked to park in the back rows.
The movies went on whether rain or shine, so people came prepared. Severe weather that compromised the safety of staff or guests was handled on a case by case basis. Pets, even well-trained ones, were not allowed.
Concessions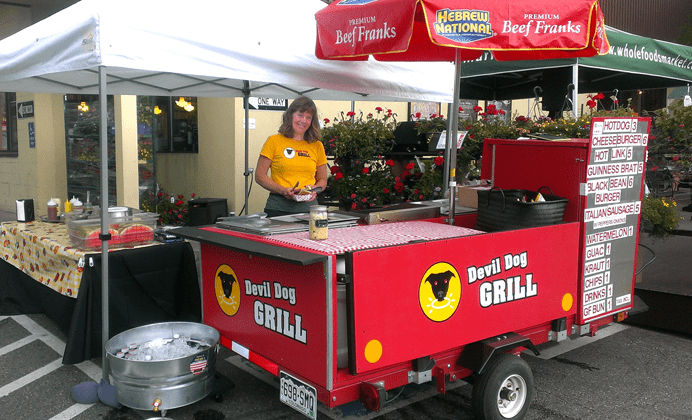 Outside food and beverages are welcome. The Denver Mart Drive-In also offers a concession stand with everything from soft drinks to popcorn to candy.
Special "family packs" are available but can change throughout the season. Check the website for details.
Admission and Hours
The Denver Mart Drive-In is open Memorial Day weekend through Labor Day weekend. It is closed the rest of the year. Shows run Friday, Saturday, and Sunday only. The gates open at 8:00 pm, and the first show begins at dusk.
Tickets are available for purchase in advance online or at the box office the day of the show. All ticket prices include the double feature. Children 6 and younger are always free. Restrooms are available on site.
Details
Address: 451 E 58th Ave, Denver, CO 80216
Season: Closed
Pets: No
Latest in Denver Mart Drive In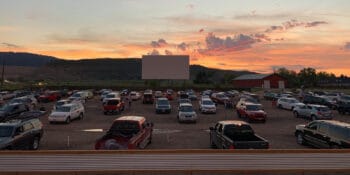 While going to the movies may soon become obsolete with the rise of on-demand movies, there…