Lawson Adventure Park & Resort is one of the most unique accommodations in the state. On top of 13 different lodging options, they offer 12 different activities to make your summer amazing.
It's conveniently located right off Highway 70 in Dumont near Empire. There are several restaurants nearby, as well as markets. Lawson Adventure Park has a full bar too in their main check-in cabin.
Activities at Lawson Adventure Park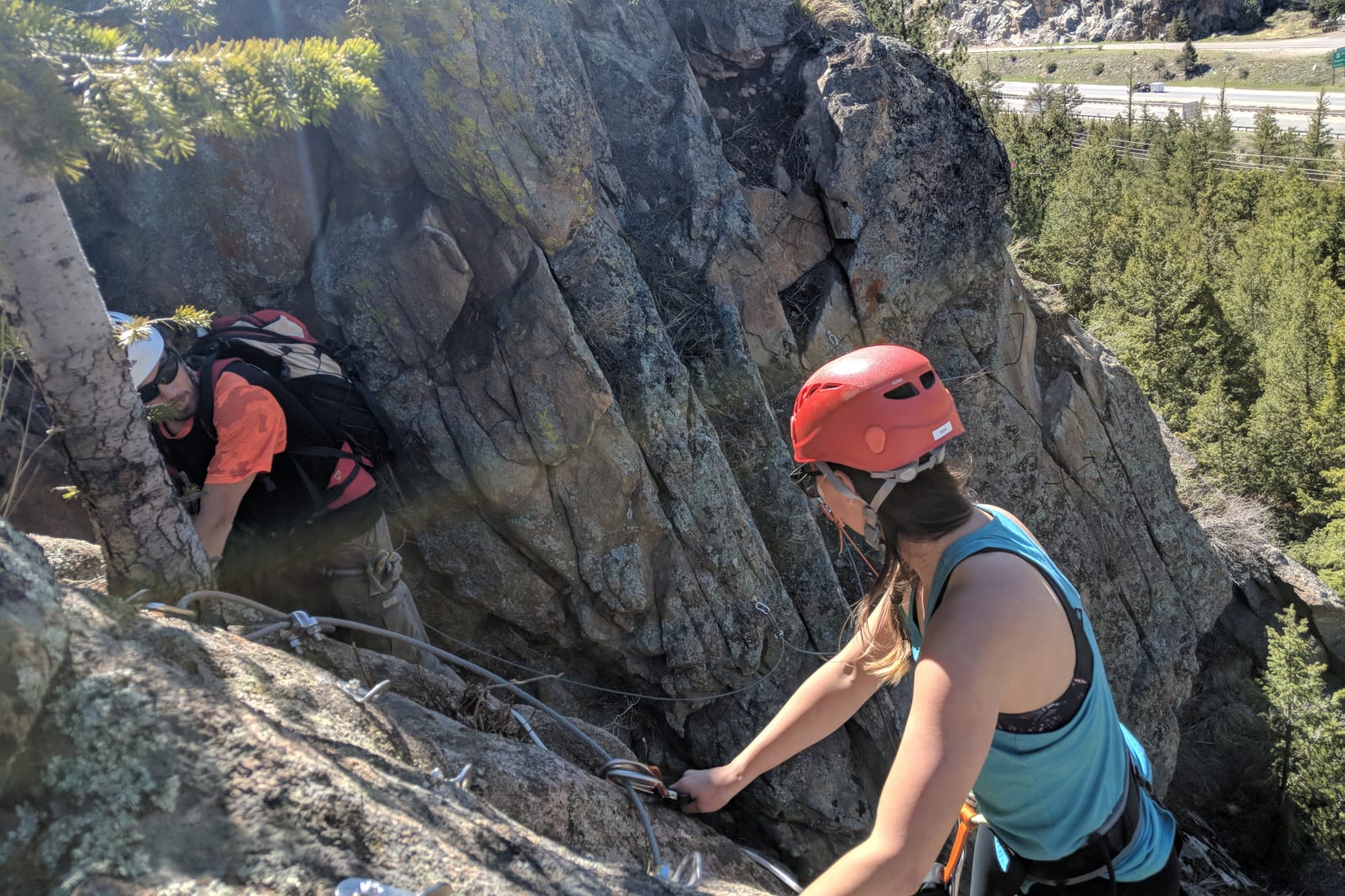 The following summer activities are offered from late May through mid-August. They combine a number of their activities in exciting Adventure Packages.
Aerial Challenge Course: There are 8 unique obstacles awaiting guests above the treetops in this aerial course.
Bungee Trampoline: Donning a harness, jumpers bounce to almost 3 stories high on the trampoline.
Climbing Wall: This 3 story climbing wall has 4 different surfaces, so rock climbers of all levels can test themselves and learn new techniques.
Disc Golf: Compete against the whole family on this wooded 18-hole disc golf course. You "tee off" by throwing a frisbee toward a basket. The fewest number of tosses to land in the basket wins.
Fly Fishing on Clear Creek: Learn to fly fish with knowledgeable guides and look hook that trophy trout.
Gyro Extreme: Train like a fighter pilot on NASA astronaut in the Gyro Extreme.
Mechanical Bull: Try your luck at the mechanical bull and see if you can ride it like a professional.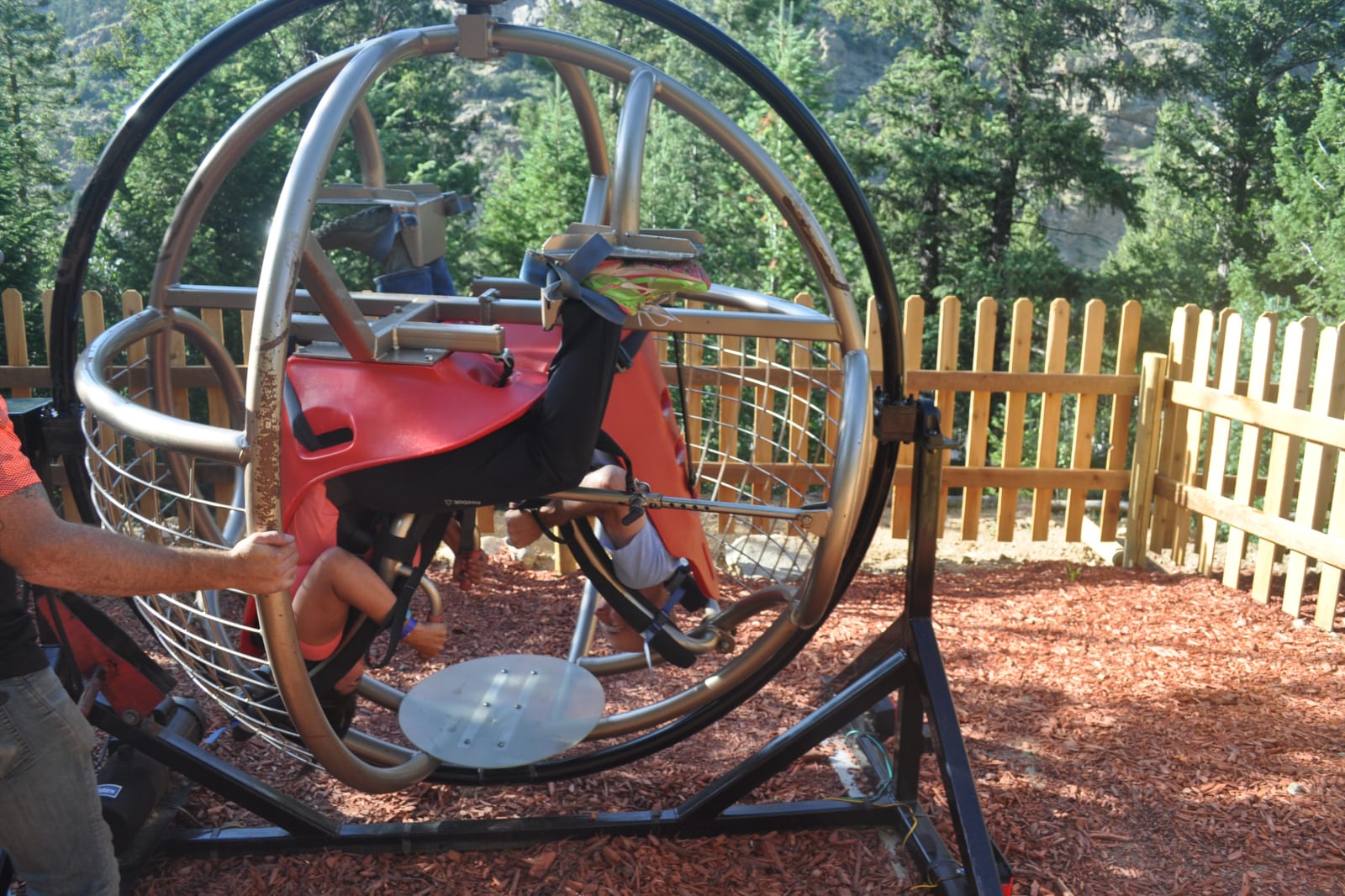 River Rafting: Their rafting partners provide safe and scenic river rafts down the nearby Clear Creek. You can also arrange a relaxing float down the Upper Colorado River.
Via Ferrata: Experience this unique rock climbing excursion on Colorado's only private Via Ferrata. The adventure begins at more than 8,200 feet and is designed on the native rock.
Water Walkerz: Hop inside the Water Walkerz and feel the unnatural sensation of walking on water.
Zip Line: Dual zip lines make this an exhilarating way to see the forest from above.
Zorb: This is the only place in the state where you can ride a Zorb down a mountain track. Bounce down the hill on the 9 foot Zorb that's filled with 5 gallons of water, offering a wildly refreshing thrill.
Cabin and Yurt Rentals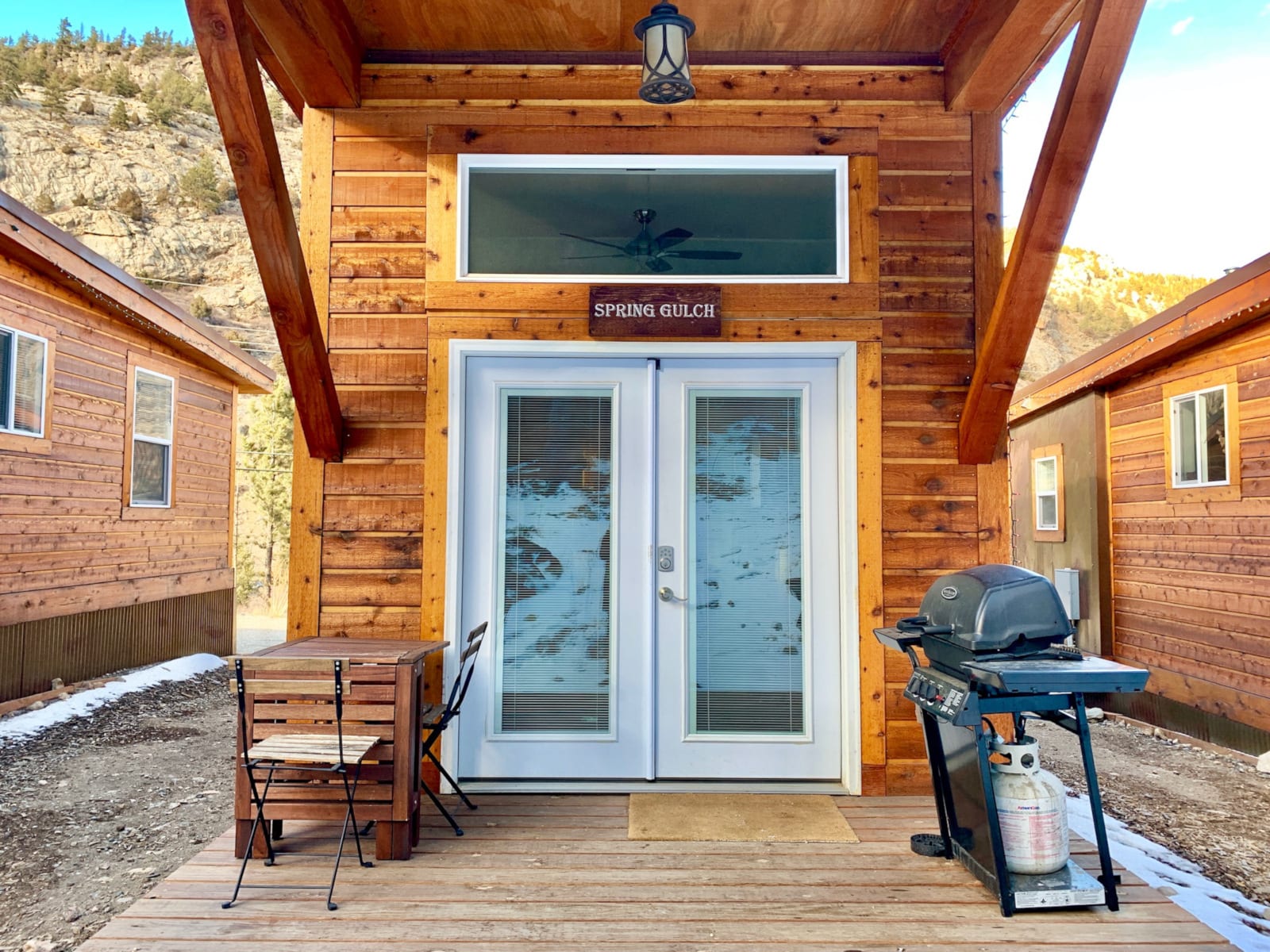 Both the cabins and yurts are rentable year-round. All cabins and yurts are smoke free, tobacco and marijuana, except for the 8420 yurt.
Cabins: There are 7 one-bedroom tiny home cabins, and 1 two-bedroom cabin available. They are modern, yet rustic feeling, each with a full kitchen, living room, and patio.
They range from 400 to 600 square feet each and provide numerous windows for natural light. BBQs are provided on the patios.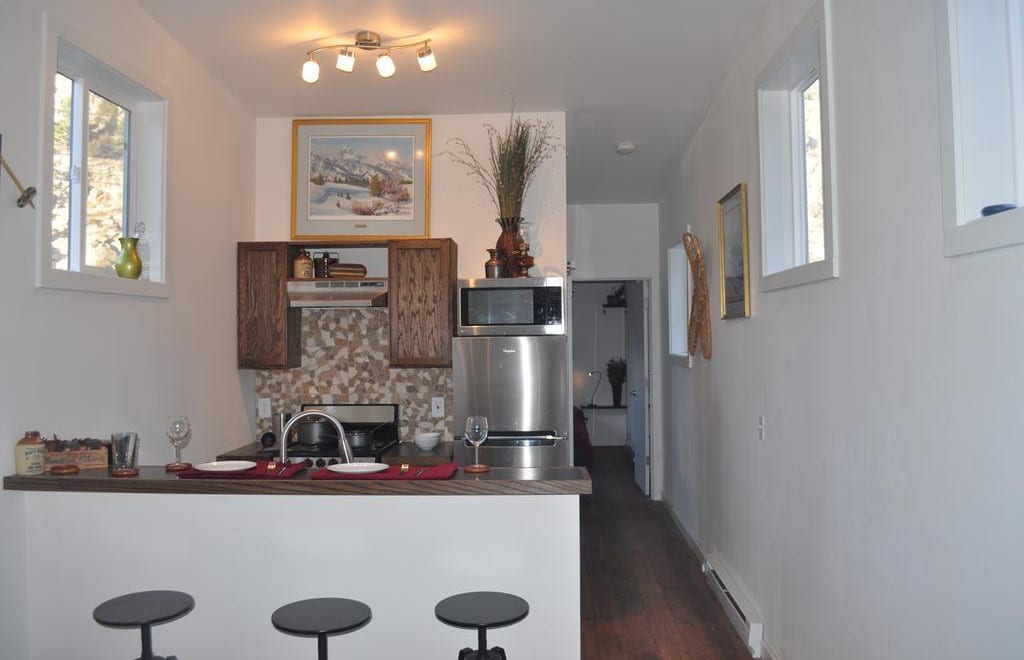 Yurts: 5 fully furnished sixteen-foot yurt rentals are available. They can house a family of four, complete with beds and sofa. Yurts share a common bathhouse with showers and bathroom facilities. Each has amazing scenery surrounding them.
While they don't have electricity or running water, they do offer gas-powered heating for the winter. They also have decks with propane BBQs. A lantern is the light source, so you may bring an additional flashlight or two.
Check prices, availability or book Lawson Adventure Park & Resort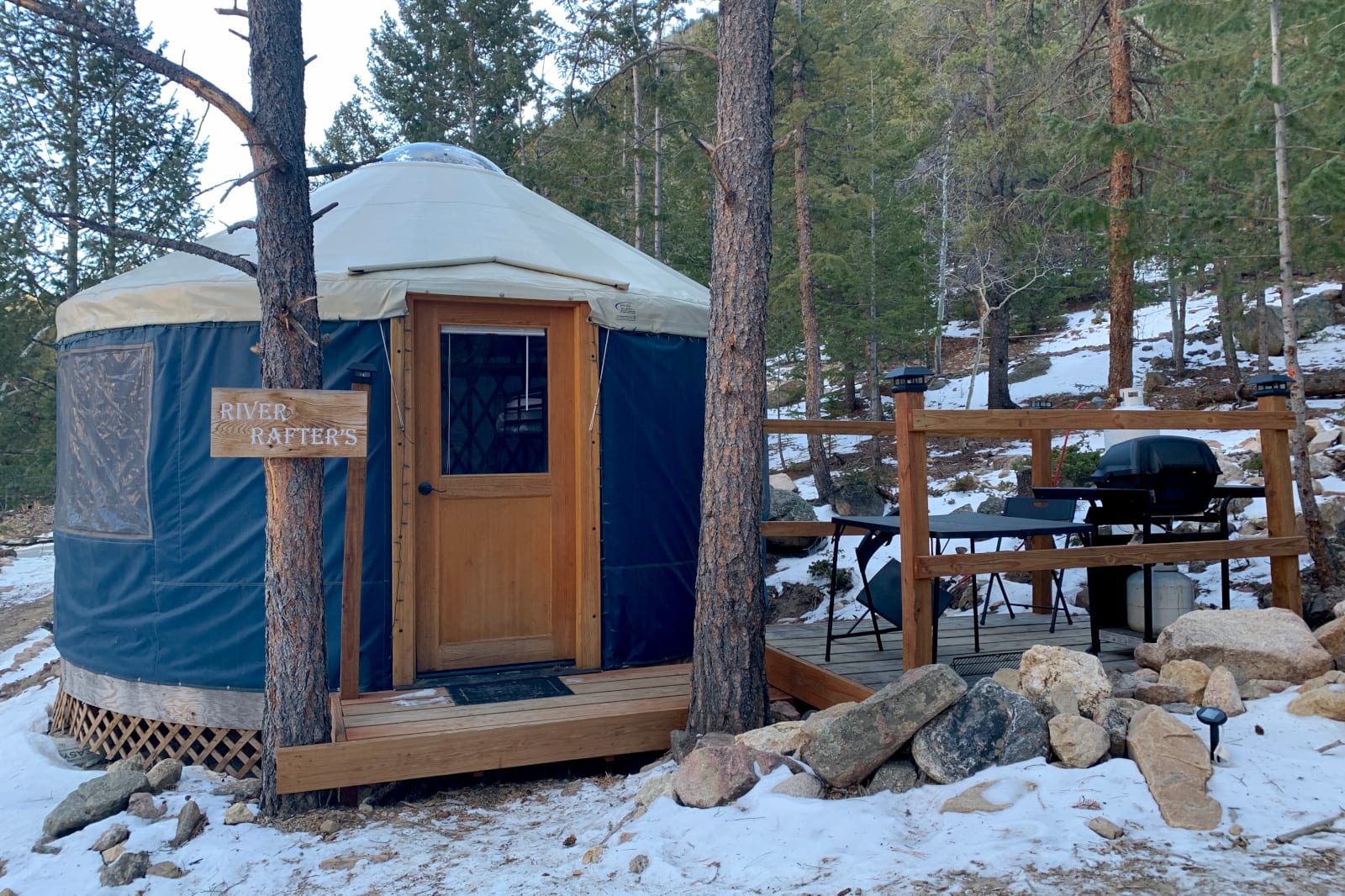 Details
Address: 3440 Alvarado Rd, Dumont, CO 80436
Phone: 855-372-7238
Season: Late May to mid-August
Website: lawsonadventurepark.com

Latest in Lawson Adventure Park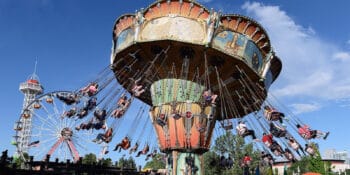 Denver boasts its fair share of top summer theme parks to keep the young and young-at-heart…